Is your kitchen looking kind of blah? The kitchen is easily one of the most ignored rooms when it comes to fresh decor. But a few quick crochet projects — some of them stash-friendly — can give your kitchen the makeover it deserves.
One of these kitchen crochet patterns might be just what you need to take your kitchen from blah to beautiful!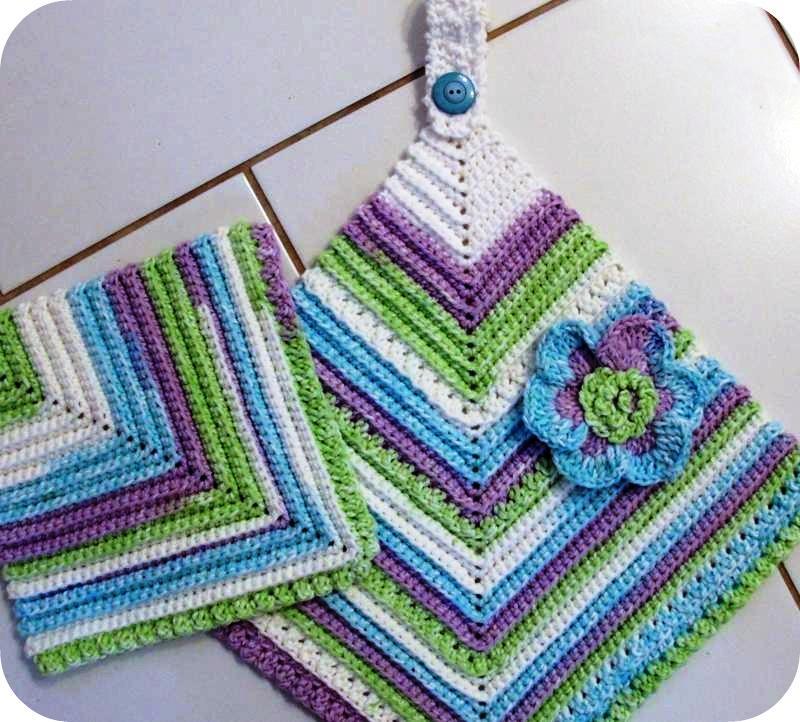 Photo via Cute Crochet
1. Three-Piece Scrubbie Towel Set
This set comes with a dish towel, scrubbie and towel pattern for all your kitchen cleaning and drying. The scrubbie is much more eco-friendly than a sponge since you can wash it and use it again and again, and having a matching set will make your kitchen look neat and coordinated.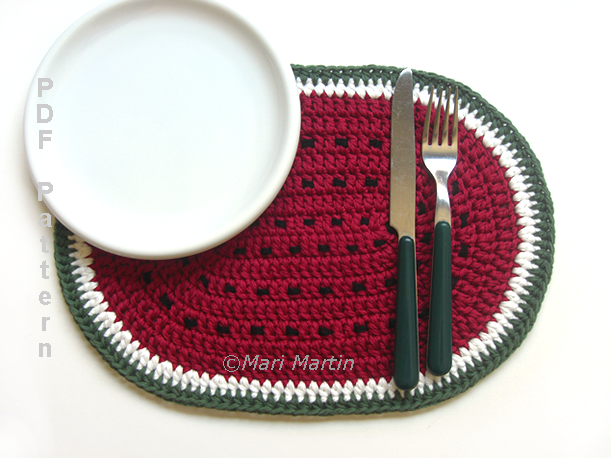 Photo via Mari Martin
2. Watermelon Crochet Placemat
Crochet these cute placemats with cotton and you'll be able to wash them again and again. Break them out when you have guests, or just make them your everyday summer decor. They'd work on outdoor patios, too!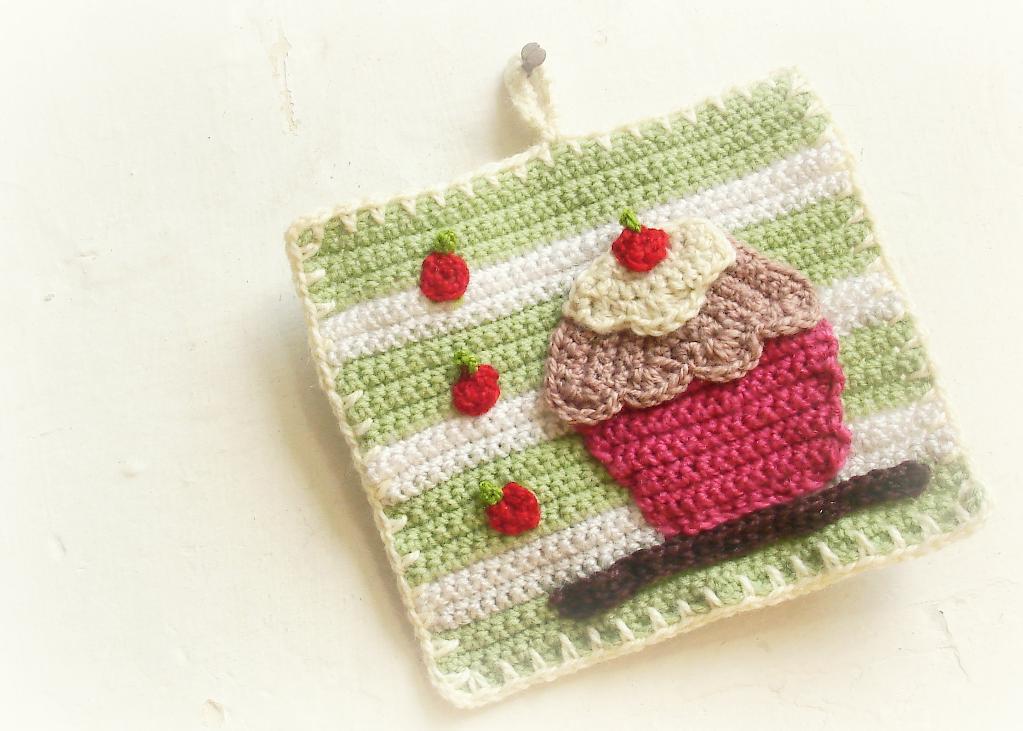 Photo via Pradeepa
3. Cupcake Wall Decor/ Potholder
This cute project does double duty in the kitchen. When you're not using it as a potholder, you can hang it on the wall as a pretty decoration! You can crochet it in colors that match the decor in your kitchen if you like to keep things complementary.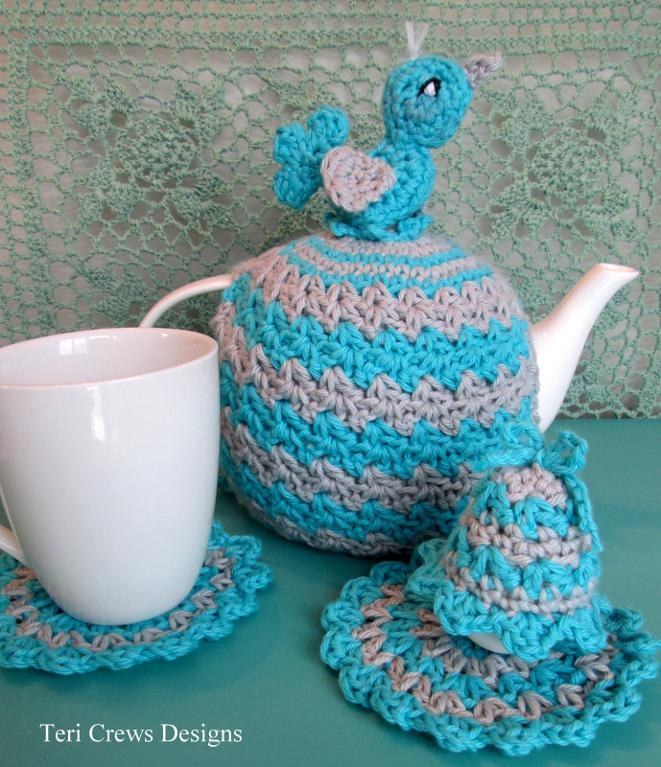 Photo via Crews
4. Tea Cosy, Coaster, Egg Cosy Set
If you like vintage-style kitchen decor, you'll love this set. Designer Crews says it's super easy to add or subtract rows to customize the fit for your favorite tea cosy.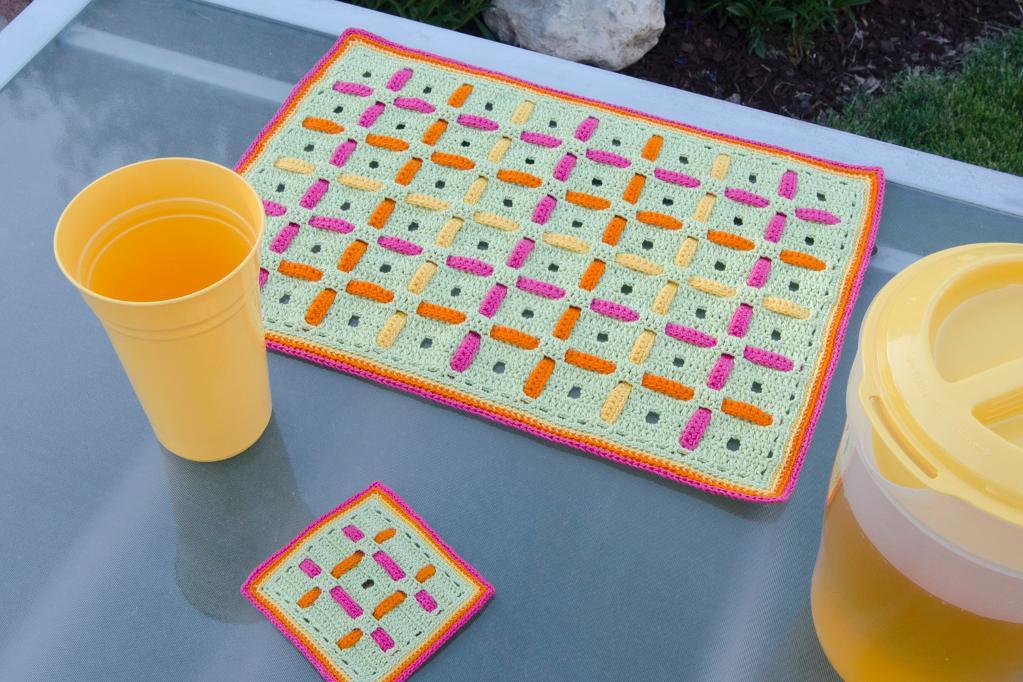 Photo via Crochet Editor
5. Filet Woven Placemat Set
This filet crochet technique with woven crochet is much easier than it looks. Once you master it, you can use it to create all kinds of pretty decor. This placemat set includes coasters and would work well for indoor or outdoor entertaining.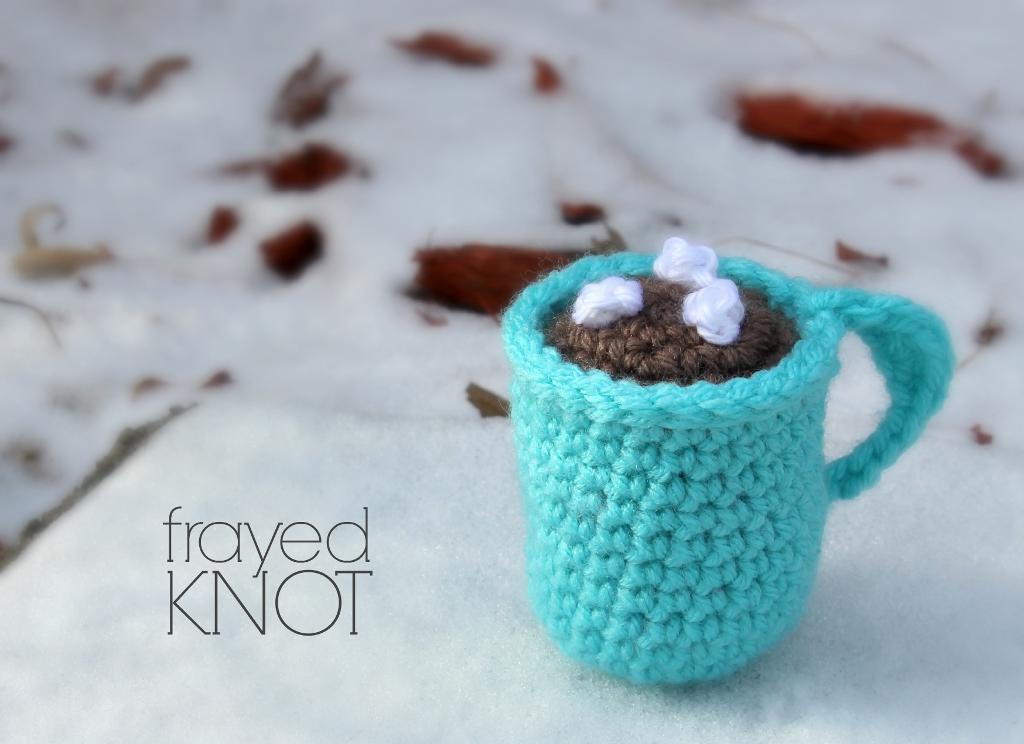 Photo via Frayed Knot
6. Hot Cocoa Mug Ornament
p>Most people have the same magnets on their fridge for decades. When I spotted this little mug ornament, I immediately saw it as a cute magnet. All you'd have to do is glue a store-bought magnet to the back. These would also be fun as a garland you can hang in your kitchen. So many possibilities!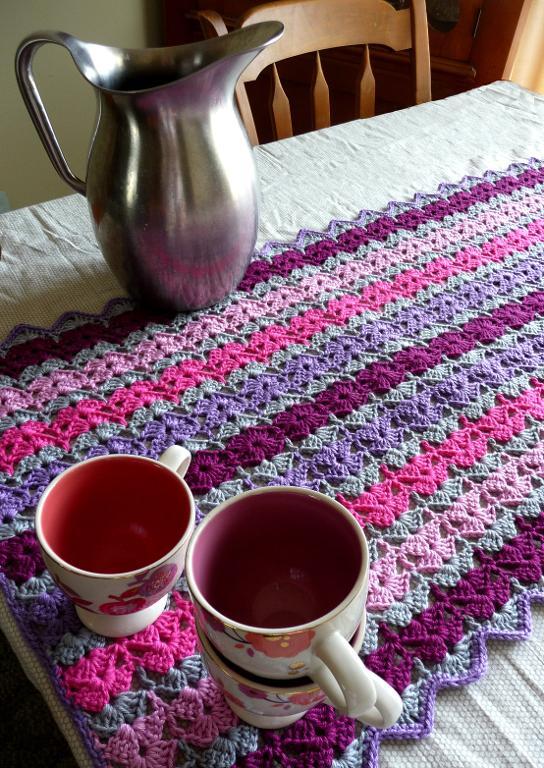 Photo via Linda Permann
7. Fiesta Table Mat
If you're not a fan of tablecloths, or if you want to add an extra layer of cushion on top of your tablecloth, then try this table mat. This is a great stash buster that also includes instructions for turning it into a throw.
If you like designer Linda Permann's style, you will like her classes, too. Check out Linda's Craftsy instructor profile to see all kinds of colorful, fun projects that you can make in her classes.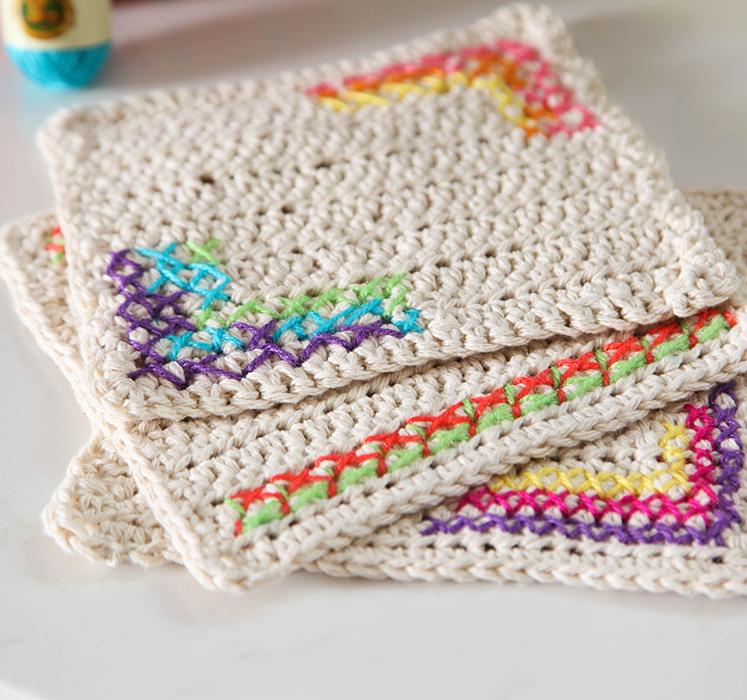 8. Cross-Stitched Cloths Kit
Embroidered details make these dishcloths look intricate, but the bulk of the cloth is stitched in simple double crochet stitches. Once you've made the cloth, you can create any cross-stitch design you want. This crochet kit comes with eight bright skeins for the embroidery — the possibilities are endless!
Photo via Crochet It Baby
9. Crochet Towel Holder Pattern
Tired of your towels slipping off handles and onto the floor? This crochet towel holder solves that problem! The texture of the yarn against the towel's cloth keeps it from slipping and sliding. Work this up with a bit of scrap yarn in a color that complements your kitchen for an instant dose of adorable style.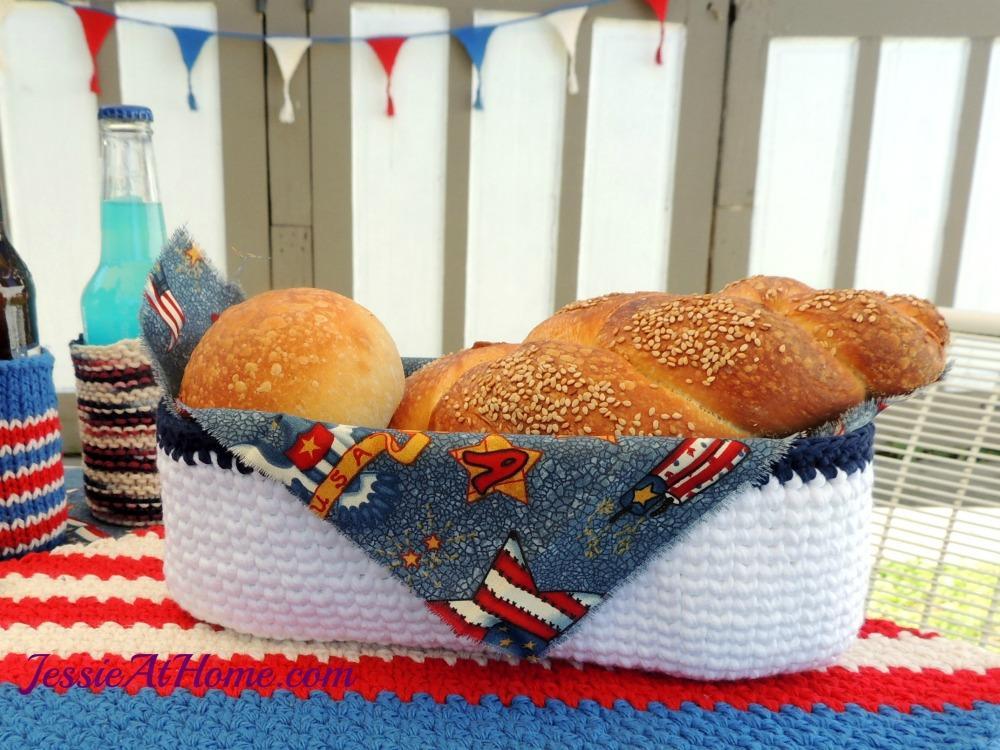 Photo via Jessie At Home
10. Bread Basket
Who said bread baskets have to be made of wicker? This crochet version, when lined with a paper or cloth napkins, is a perfect handmade substitute. Don't have fresh bread? You could also use it to hold fruit or any other kitchen necessity.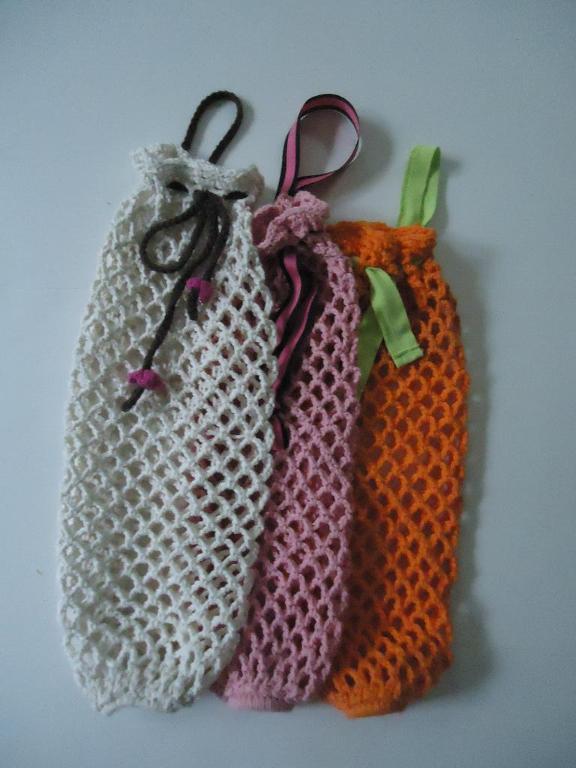 Photo via Petal Theory
11. Plastic Bag Holder
Do you have an overflowing collection of plastic grocery bags? Corral them all into a manageable space with this bag for bags! The filet crochet stitch means it works up fast, and the ribbon topper gives the bag an extra opportunity to add some flair.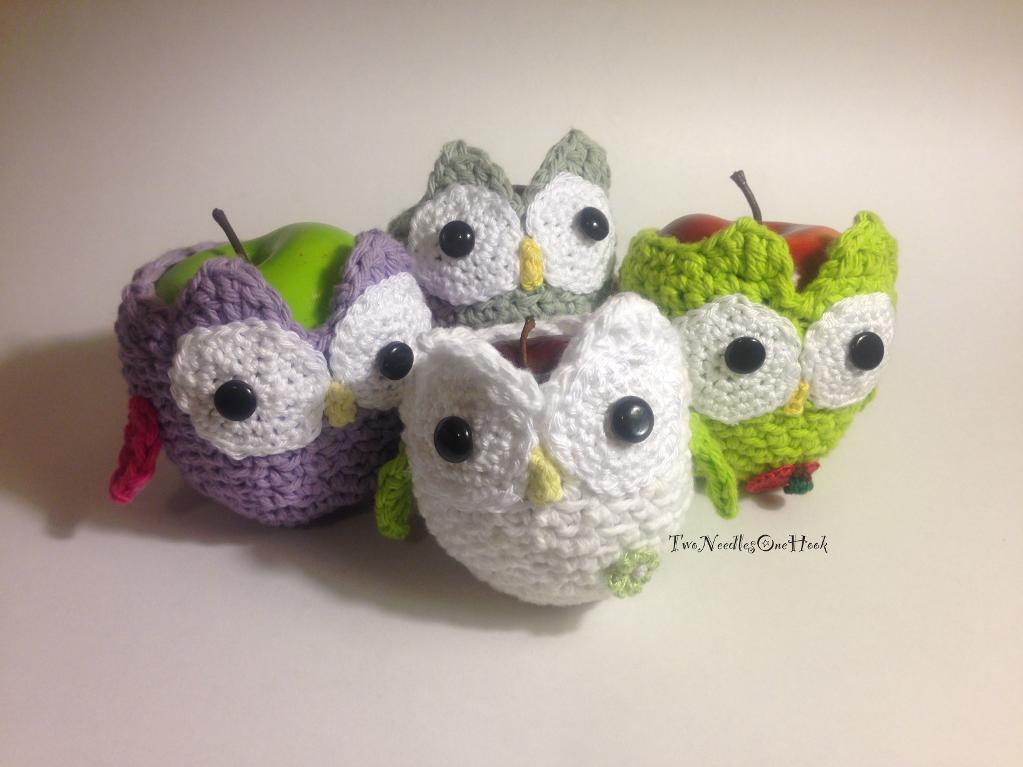 Photo via TwoNeedlesOneHook
12. Owl Apple Cozy
If you love crochet owl patterns as much as we do, you'll want to whip up this apple cozy as soon as possible! Keep your apples from bruising by protecting them with these owl cozies. You can even use stash yarn, and if you don't have buttons for the eyes, try embroidering them on.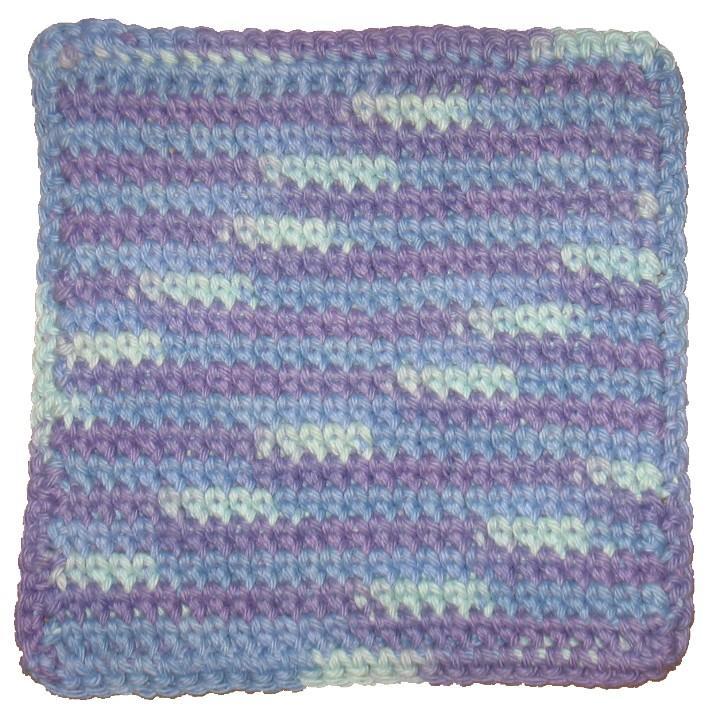 Photo via SmartCat Studio
13. Double Thick Potholder
Crochet potholders can be risky — if you have a loose tension or use a big, open stitch, it won't do much good in protecting you from hot pans and dishes. That's why this double-thick option is great! But it's not two layers of fabric (that can be less-than-sturdy).  Be sure to use a cotton or wool yarn — acrylic will melt!