There is something so special about wearing a pair of handmade crochet mittens on a cold winter day. I remember having pairs of them as a child, held together with a cord that went through each sleeve of my coat so I didn't lose them! 
As an adult, I still love to wear mittens. They seem to always be much warmer than gloves and are the best for making snowballs! Mittens can seem complicated, but these 10 crochet mitten patterns available on Bluprint will have you reaching for your crochet hook and the most snuggly yarn you have in your stash.
Are you a knitter and want to see some mitten patterns? They are right here.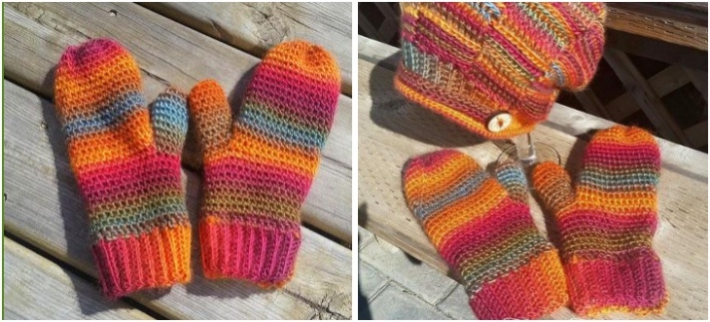 Photo via Bluprint member Teez Topperz Creations
1. Unforgettable Mittens
These super simple mittens look bright and sassy when made in a richly colored variegated yarn. The pattern is free and easy to follow, and you can customize your mittens by choosing your own colorway. Don't have a multicolored yarn on hand? Why not make the ribbed cuffs and main mitten body in contrasting solids or in a sparkly yarn for mitten sophistication?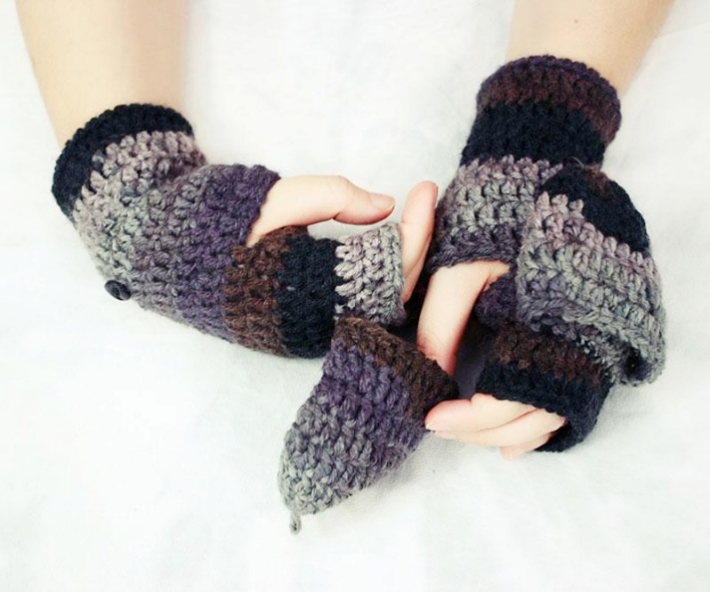 Photo via Bluprint member SpringCasual
2. Easy Fingerless Mittens With Flaps
This is a great crochet mitten pattern that combines the warmth of a mitten with the convenience of fingerless mitts. The detachable flap means that you can flip it on (to stay cozy) and off (to use your cell phone).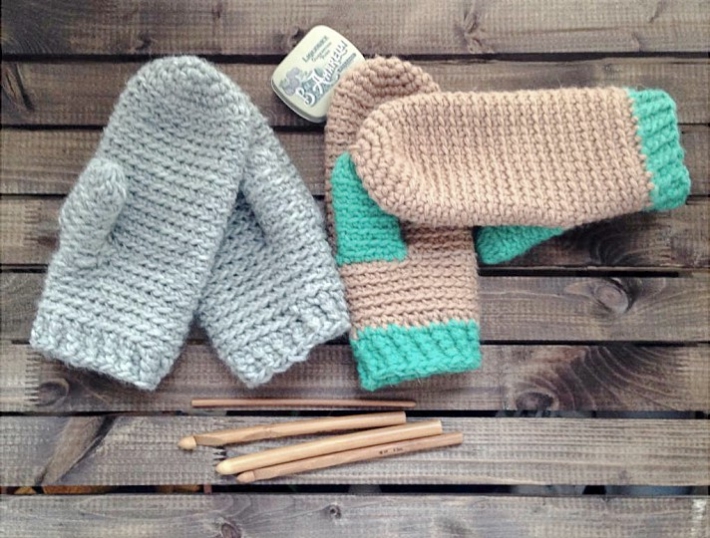 Photo via Bluprint member CoolKnitters
3. One Night Mittens
This is a lovely, simple pattern that you can indeed whip up in an evening! Made in super warm chunky yarn, these can be made in any color yarn you want and will keep you warm for many, many nights.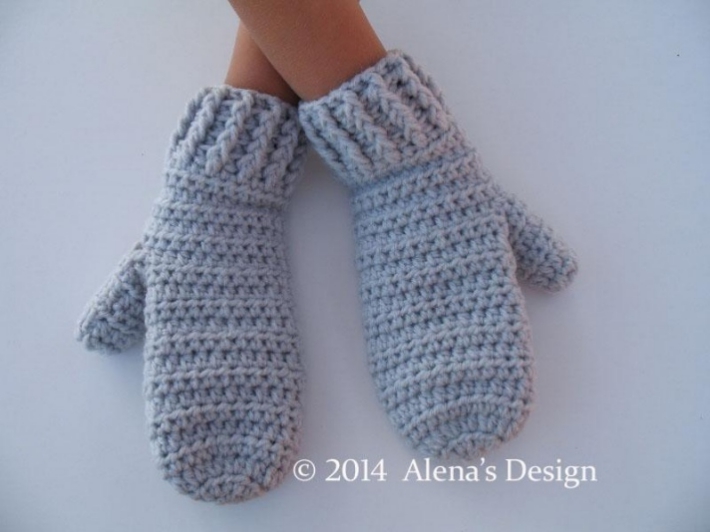 Photo via Bluprint member AlenasDesign
4. Children's Mittens
This classic by stylish pattern uses front and back post stitches and the half-double crochet to create warm mittens that fit well. Four sizes are included, from small child to teens. Using a high-quality acrylic yarn makes them washable and very practical for getting to school in winter or playing in the snow.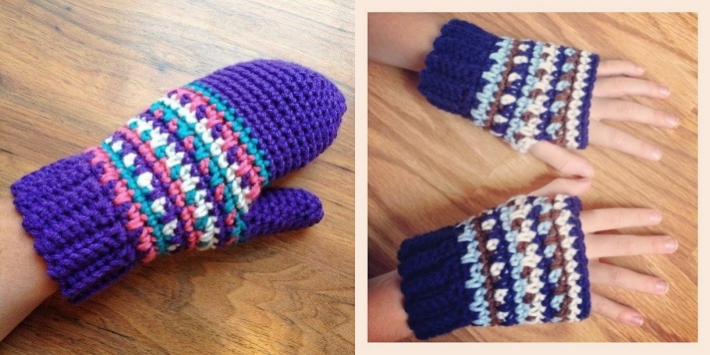 Photo via Bluprint member Danyel Pink Designs
5. Sam Mittens
This pattern is really two in one, with options to make a full mitten or a fingerless mitten. Many different sizes are also included, from child to adult, and it's a great pattern for both genders. The possibilities are endless, as you are able to choose your own color combo from worsted weight yarn.

Photo via Bluprint member Joyful Yarns Crochet
6. Easy Textured Ripple Mittens
A crochet mitten with texture! The technique involved in making these mittens is easier that you would think, and the effect is stunning. Instructions include several sizes and guidance on how to customize to fit children, teens and adults.

Photo via Bluprint member Snyki
7. Octopus Scarf Mittens
We couldn't pass up such an unusual and fun project! The mittens are made as part of a scarf, and textured crochet circles create the look of an octopus tentacle. I love the lime green and purple color combo! Suitable for a beginner/basic level crocheter, these will wow your friends.

Photo via Bluprint member Luba Davies
8. Fantasy Crochet Mittens
This unusual crochet mitten design is so cool and FREE. The mittens are embellished using beads and crochet appliqué. While it's more suited for experienced crocheters, the more complex patter is well worth the effort to make.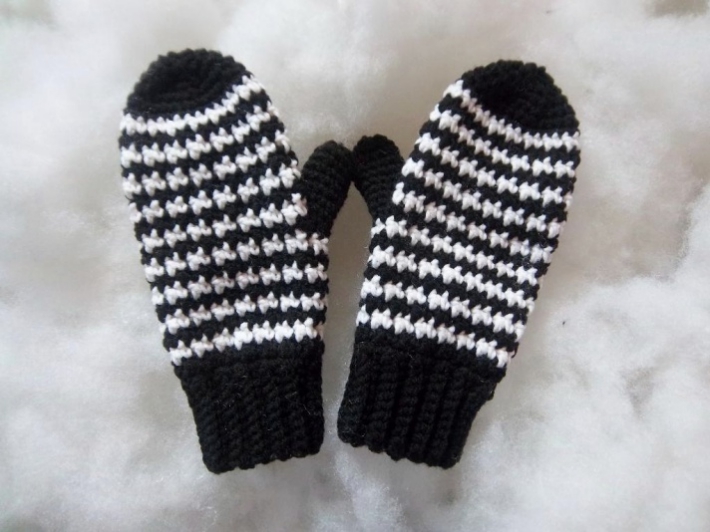 Photo via Bluprint member Suzi44
9. Houndstooth Mittens
These gorgeous crochet mittens have a very fashionable, retro look. The houndstooth design mittens is easy and quick to crochet, and you can choose any two colors that you like — not just black and white. I'm thinking lime green and purple again!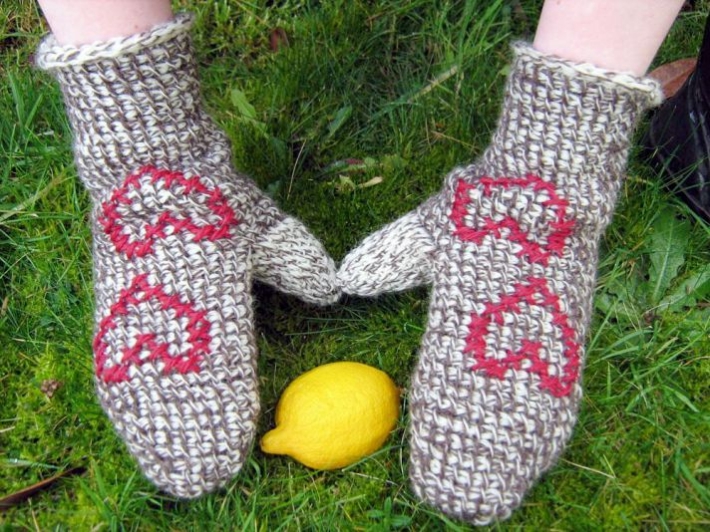 Photo via Bluprint member Morae
10. Tunisian Colorwork Mittens
Last but not least, we have a pair of beautiful Tunisian crochet mittens. Worsted weight natural wool yarn is recommended for extra coziness. The embroidery decoration is optional, but the cross-stitch design is easy to add. Don't they look so wonderfully warm?
Get Hands-On With Mitten Making!
Crochet your way through fabulously fun designs as you advance your skills and learn new techniques to create cozy mittens the whole family will love.Enroll Now »