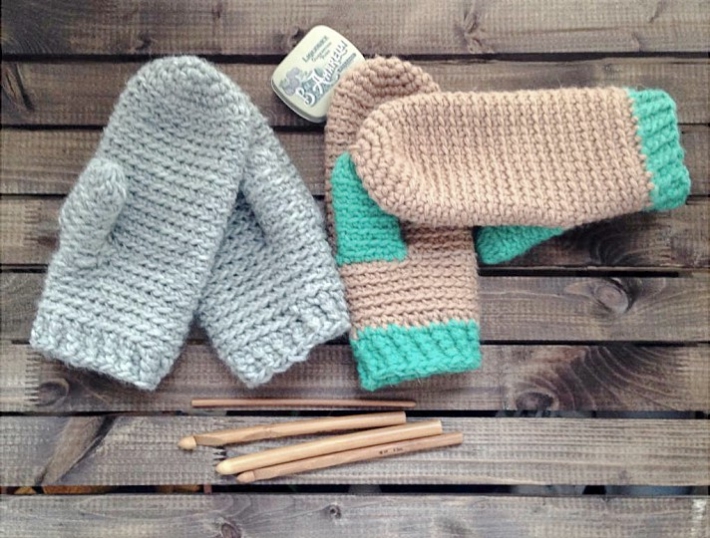 There is something so special about wearing a pair of handmade crochet mittens on a cold winter day. They seem to always be much warmer than gloves … and are the best for making snowballs! Choose your favorite pattern below and stitch your new go-to winter accessory.
1. Easy Fingerless Mittens With Flaps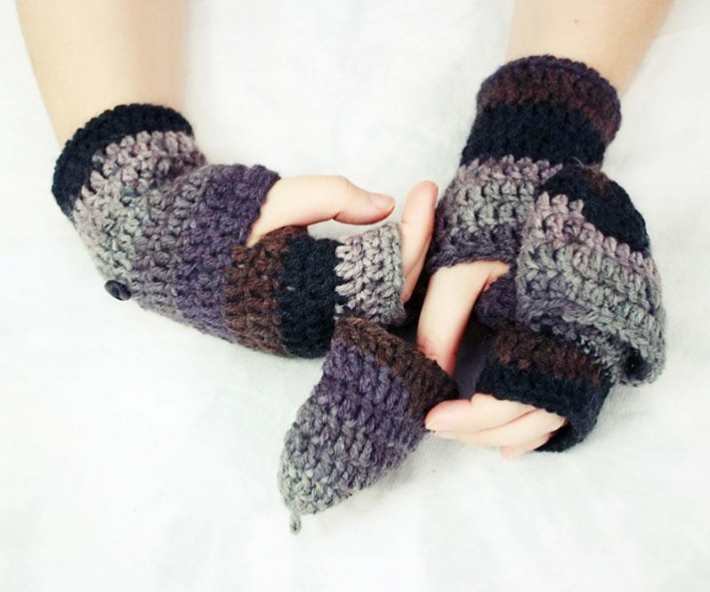 This is a great crochet pattern that combines the warmth of a mitten with the convenience of fingerless mitts. The detachable flap means that you can flip it on (to stay cozy) and off (to use your cell phone). It's a win-win!
SHOP THE PATTERN
2. One Night Mittens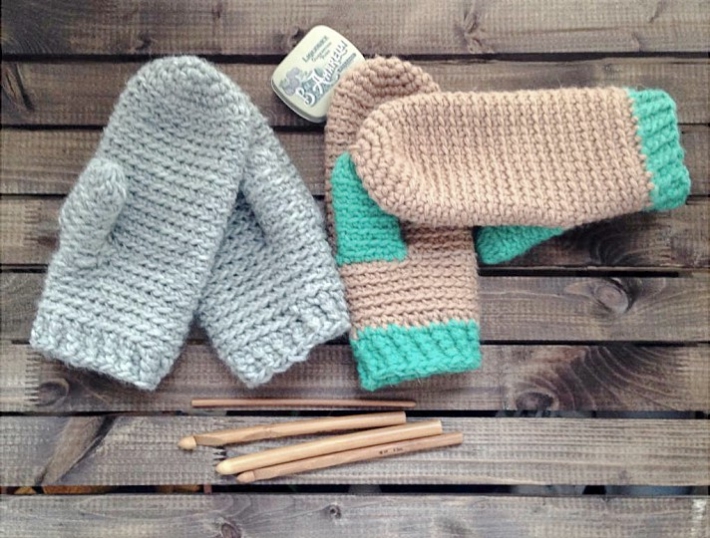 This is a lovely, simple pattern that you can whip up in an evening! Made in super warm chunky yarn, these can be made in any color you want and will keep you cozy for many, many nights.
SHOP THE PATTERN
3. Sam Mittens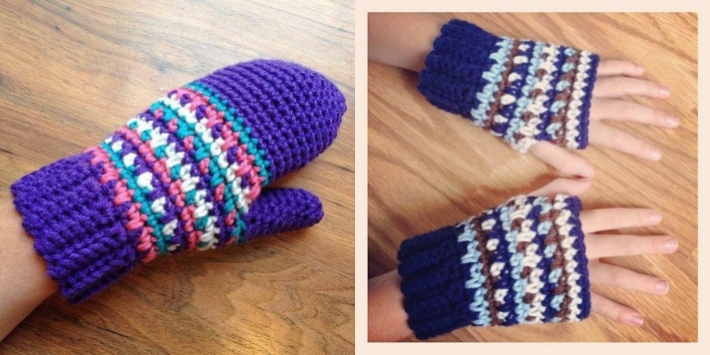 This two-in-one pattern includes instructions for a ton of different sizes, from child to adult, so it's the perfect project for anyone. Choose your color combo and stitch the rainbow!
SHOP THE PATTERN
4. Octopus Scarf Mittens

We couldn't pass up such an unusual and fun project! The mittens are made as part of a scarf, and textured crochet circles create the look of an octopus tentacle. Suitable for a beginner crocheter, this pattern will wow your friends.
SHOP THE PATTERN
5. Fantasy Crochet Mittens
The mittens are embellished using beads and crochet appliqué. While it's more suited for experienced crocheters, the more complex pattern is well worth the effort to make.
SHOP THE PATTERN
6. Tunisian Colorwork Mittens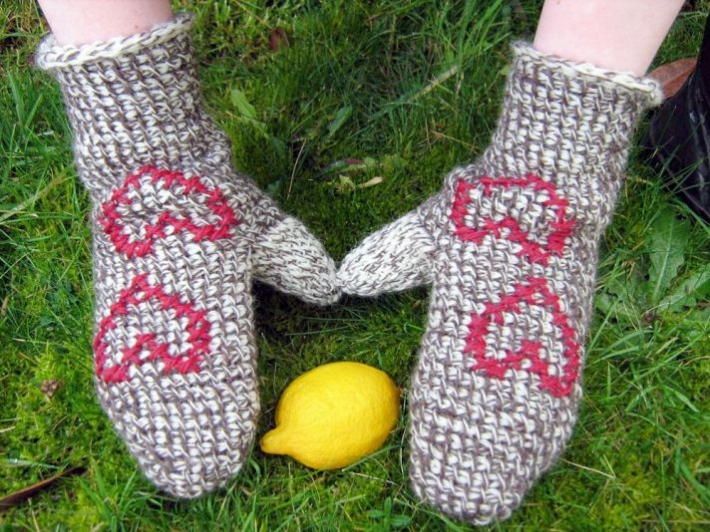 Try your hand at Tunisian crochet as you stitch these gorgeous mitts. Worsted weight natural wool yarn is recommended for extra coziness, and the embroidery decoration is optional, but the cross-stitch design is easy to add.
SHOP THE PATTERN