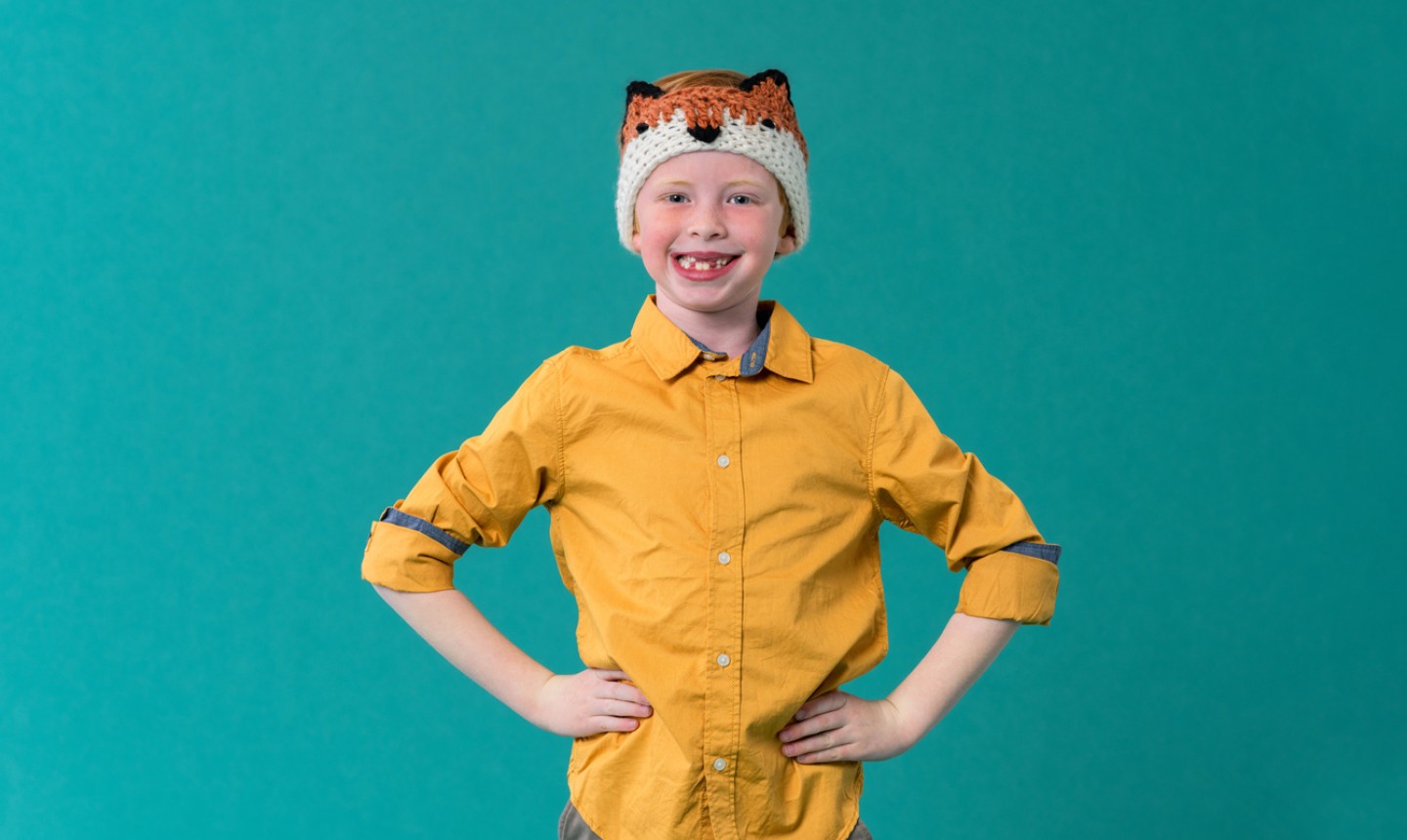 There's nothing that finishes a Halloween costume — or starts it — quite like a hat. Whether you make matching costumes for your family or a hat for your kiddo to wear to their school party, these crochet patterns are all a blast to stitch.
Get Into the Spooky Spirit
Stitch these hats so the whole fam can wear 'em all month.
1. Candy Corn Cap
Talk about cozy: this hat is worked in super bulky yarn (or with two strands of worsted weight yarn) to keep your head nice and warm. The pattern is also super easy, as the Halloween vibes come from simple colorwork.
GET THE PATTERN
2. The Good Witch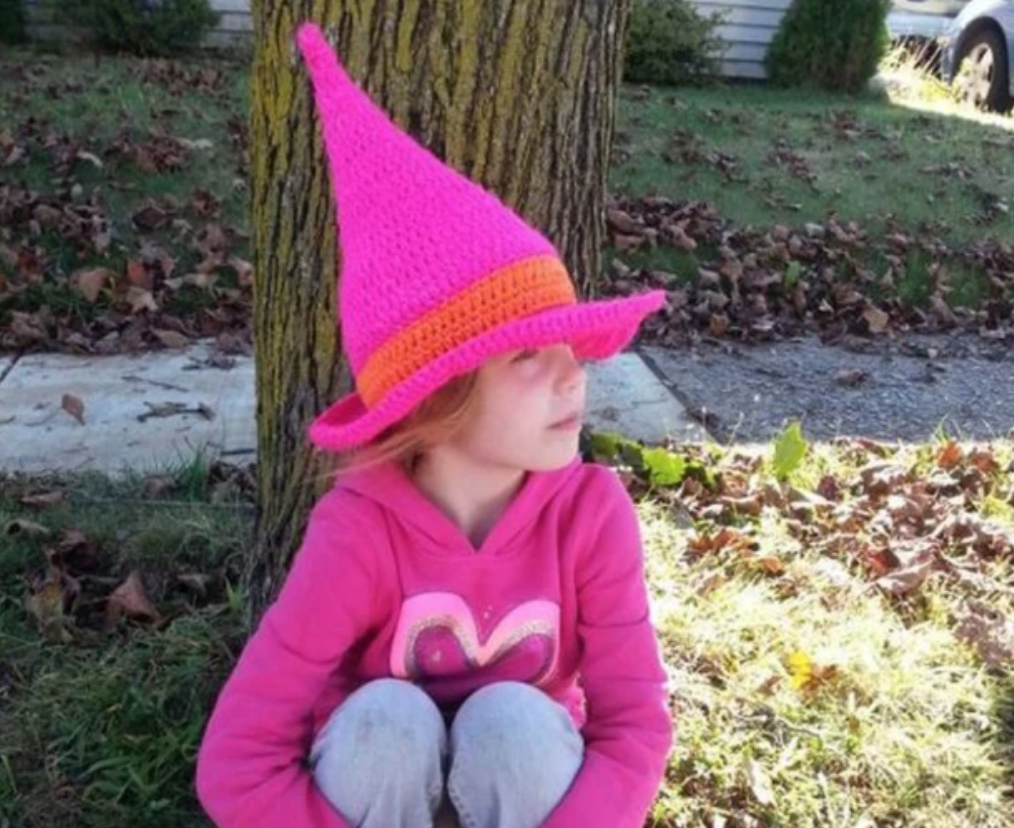 Use your witchy powers for good and make this hat with simple stitches and colorful yarn. Or, if you want to go the more traditional route, break out a black skein to create a darker vibe.
GET THE PATTERN
3. The Pick of the Patch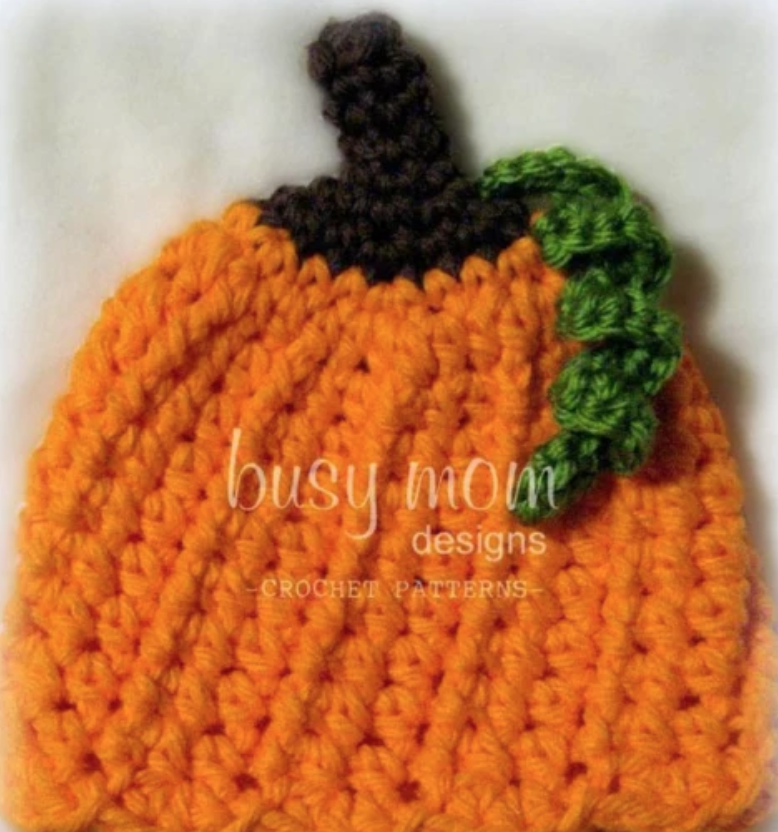 Consider this the perfect project for all the October babies, as the adorable pattern fits preemies and newborns. If you don't have a new family member, you can still use your needles to stitch it for charity.
GET THE PATTERN
4. Caught In a Web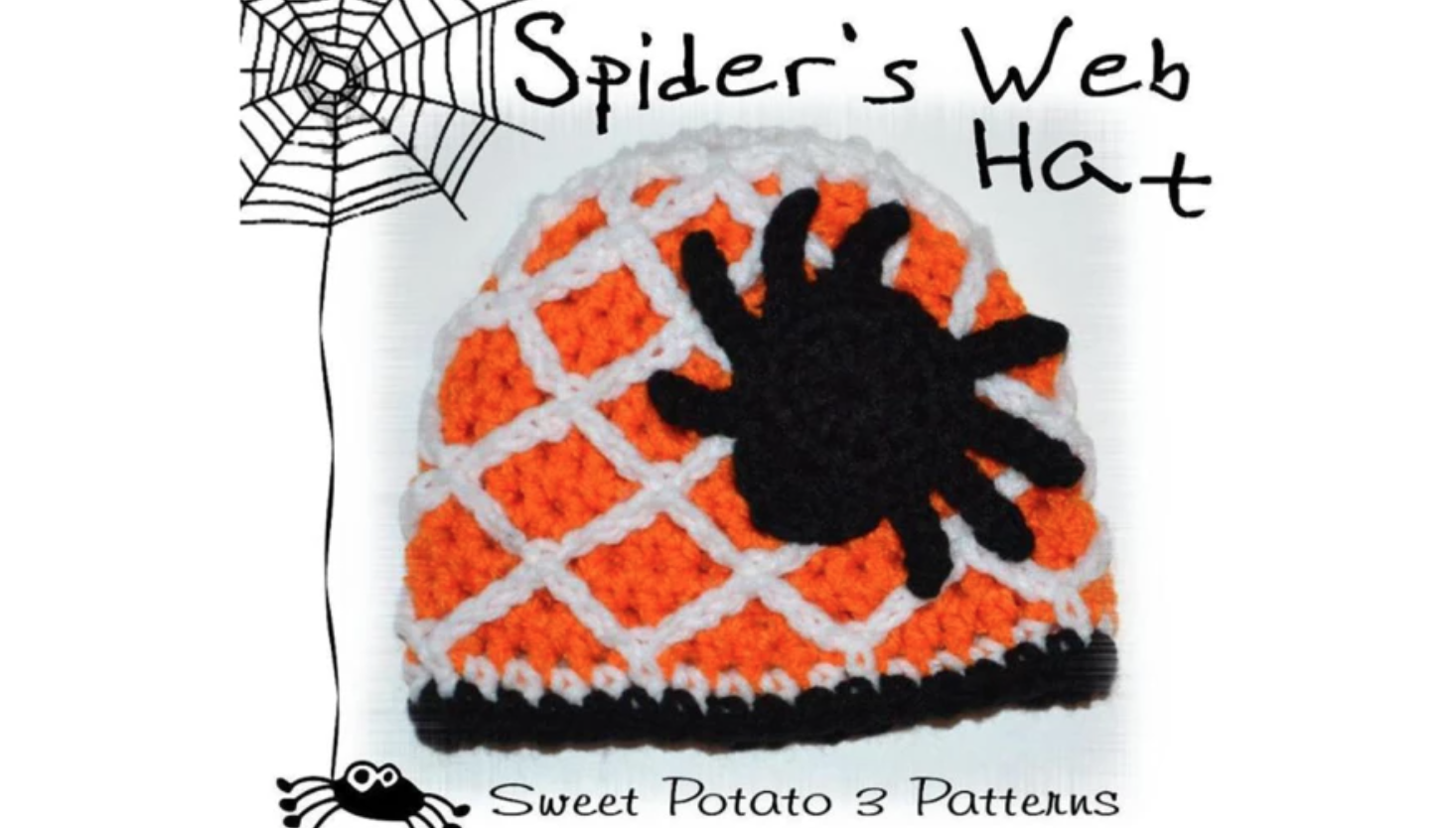 With an easy pattern made from single crochet, half-double crochet and slip stitches, this spooky hat is totally beginner-friendly. Stick with the white, black and orange colorway, or mix it up — and substitute the spider for a fish — for a more nautical theme.
SHOP THE PATTERN
5. Say "Boo!"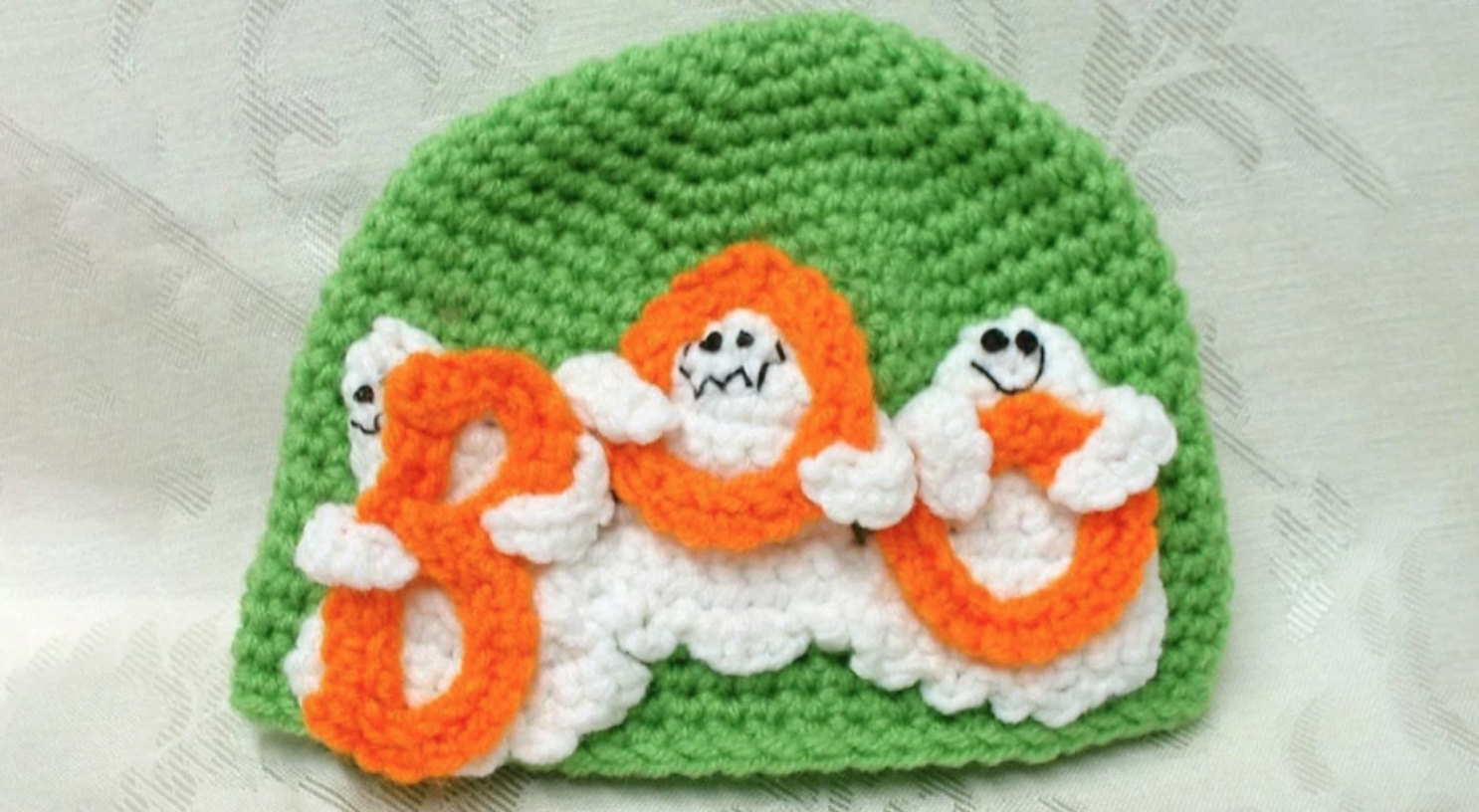 This Halloween hat is less spooky, more sweet. Crochet it in the round, then use a needle and floss to embroider the silly ghost faces.
SHOP THE PATTERN
6. Cast (On) a Spell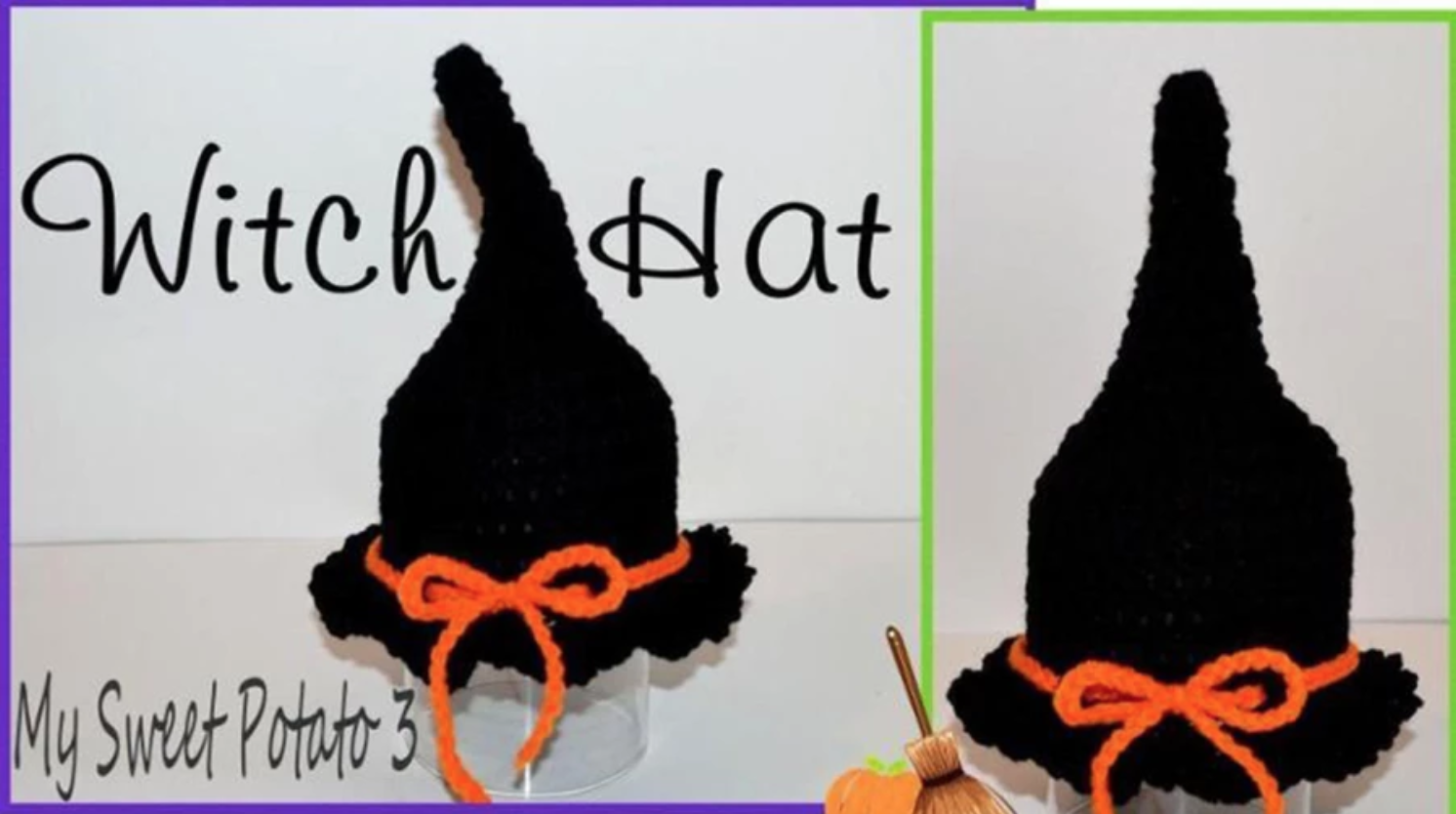 Worked in the front loop only, stitching this witch hat feels like creating a magical spell. Make it in traditional black, or try adding some colorwork to give it a personal touch.
SHOP THE PATTERN
7. Candy Corn Crochet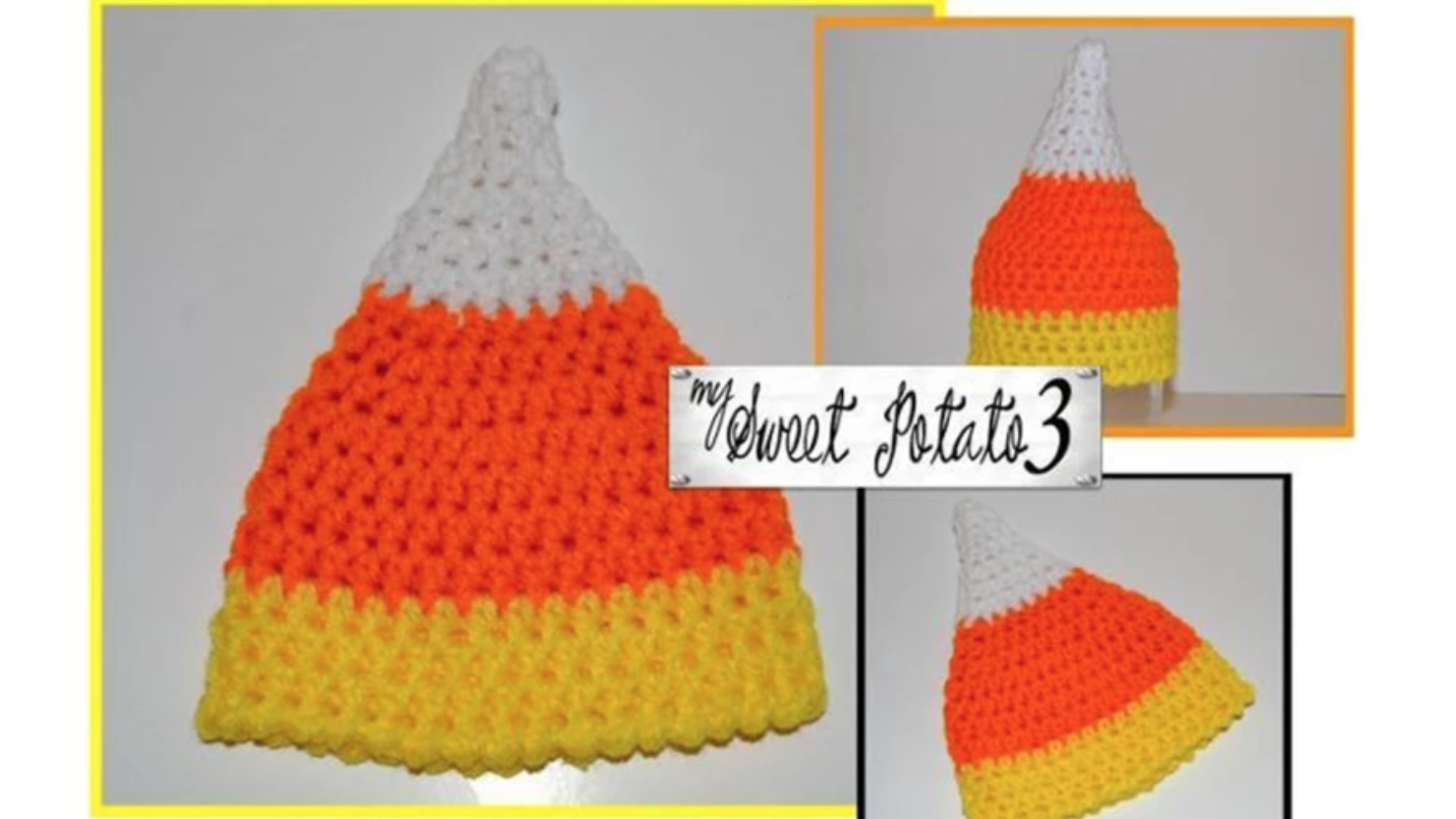 This hat is made in a simple cone shape using basic stitches, so it's fun, fast and resembles the iconic Halloween candy. The pattern includes measurements for newborns to adults, so you can crochet one for the whole fam.
GET THE PATTERN
Costume-Starters
If you're still figure out your Halloween costume, don't fret — the below hat patterns provide excellent inspo. All you gotta do is DIY your costume around 'em.
1. Fox Headband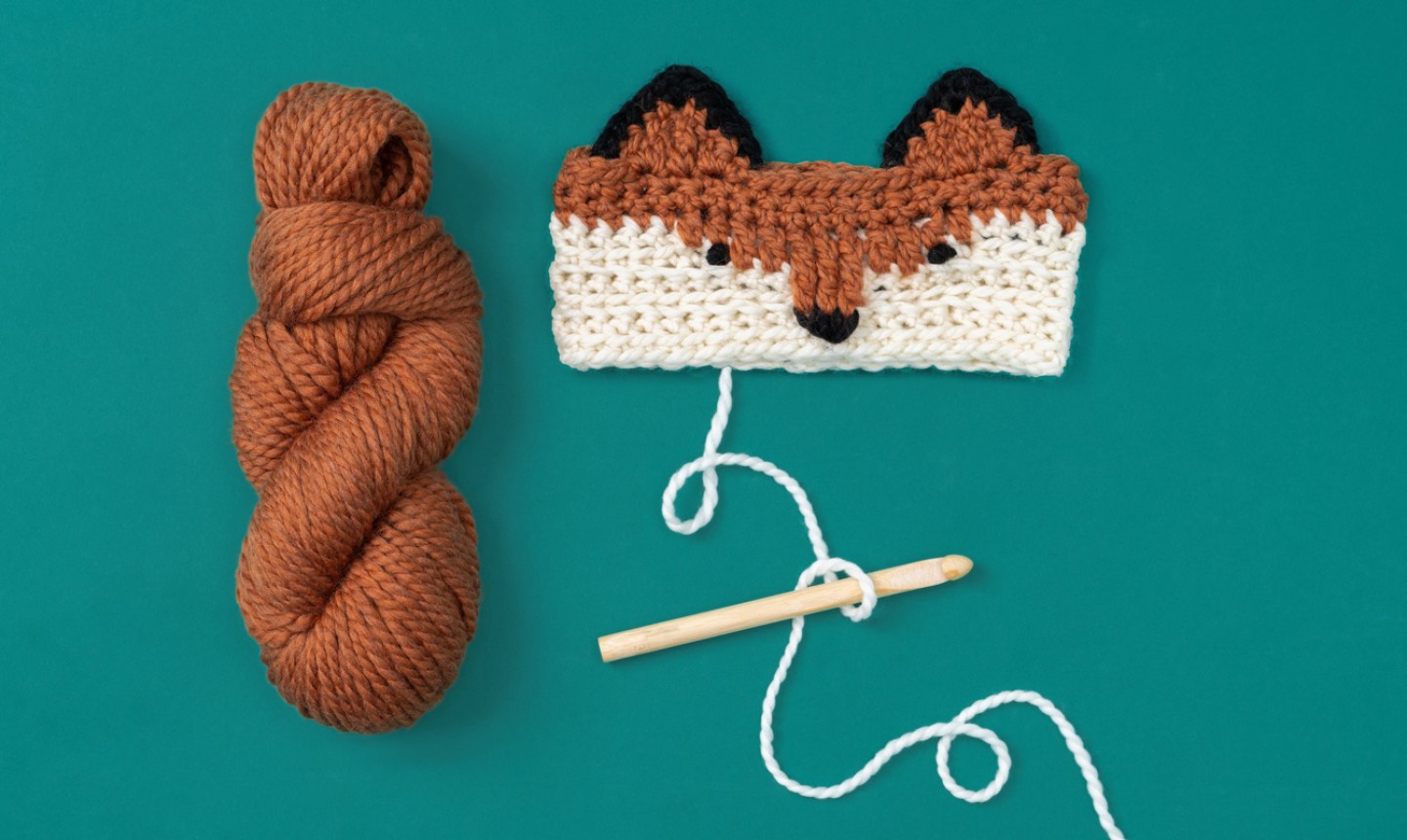 Working a few long stitches over your white rows is the key to bringing this sweet fox face to life. Once you embroider the fine details, you're ready to trick-or-treat.
MAKE IT
2. Little Firefighter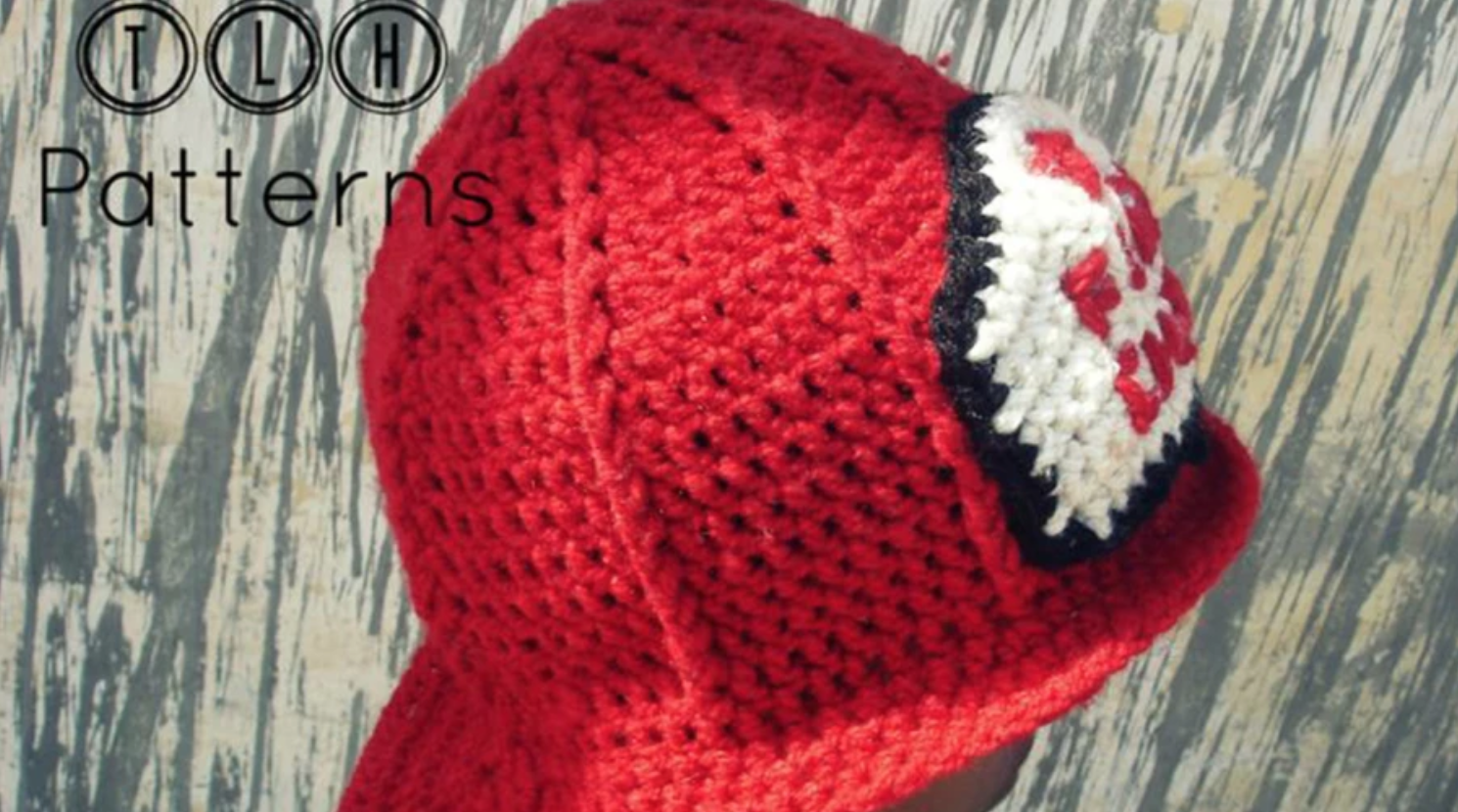 Whether you're crocheting for a baby, child or adult, this pattern's got you covered. It's a simple project that's way better than those plastic store-bought helmets — you just need to work around posts to make it perfect.
SHOP THE PATTERN
3. Highland Cow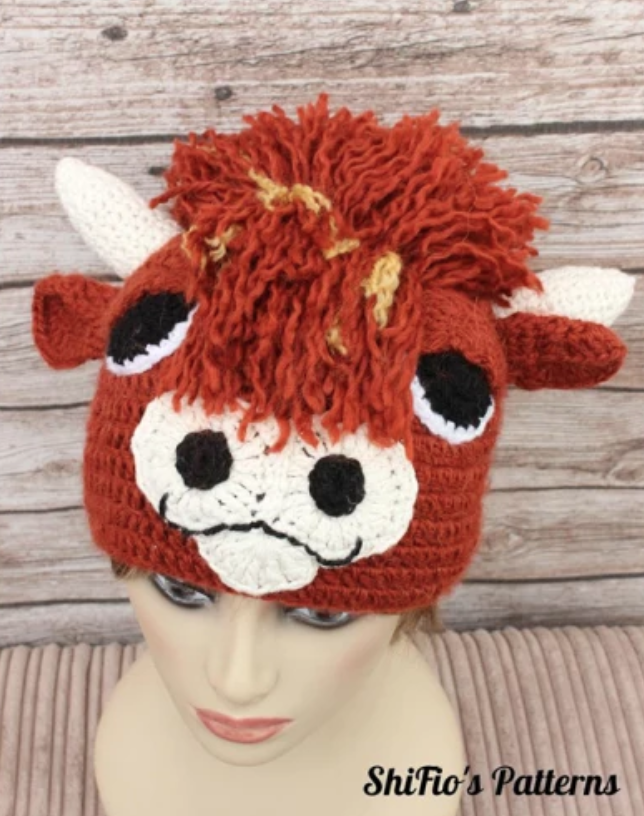 Bagpipes, tartans, Highland cows, oh my! Embrace your inner Scot and stitch this adorable critter. The best part? You can make it in a variety of colors to match your punchy personality.
SHOP THE PATTERN
4. Viking Helmet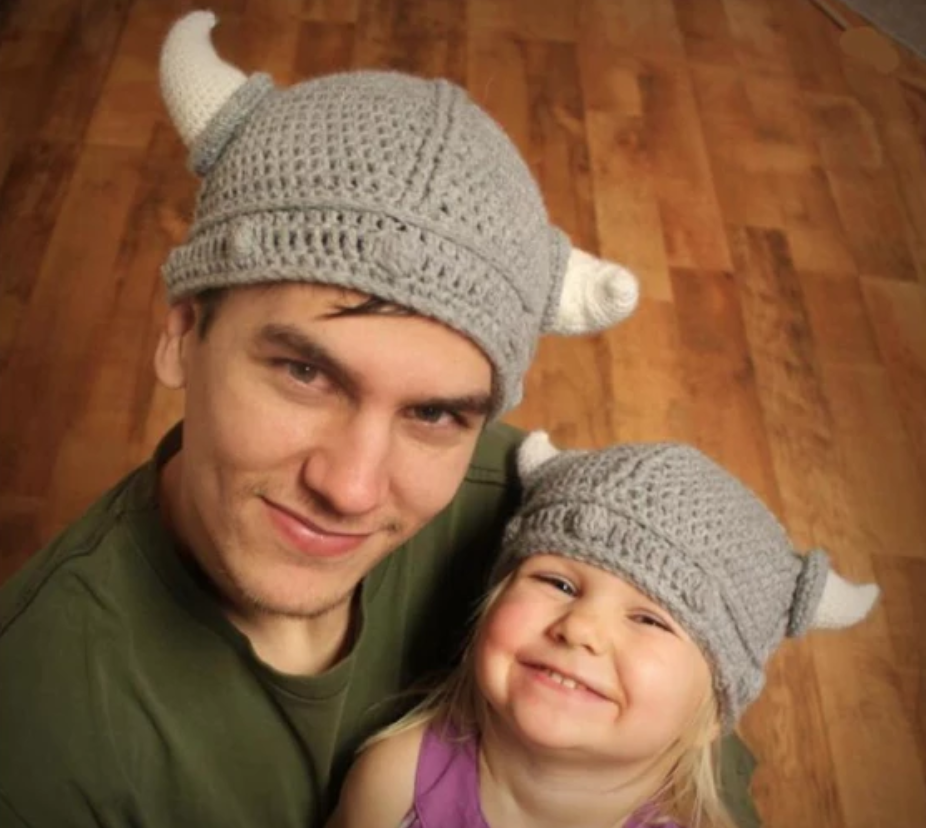 Perfect any Viking costume with a crochet helmet. Post stitches are key for perfecting the fine details, and you can pick from three different sizes.
SHOP THE PATTERN
5. Spooky Spider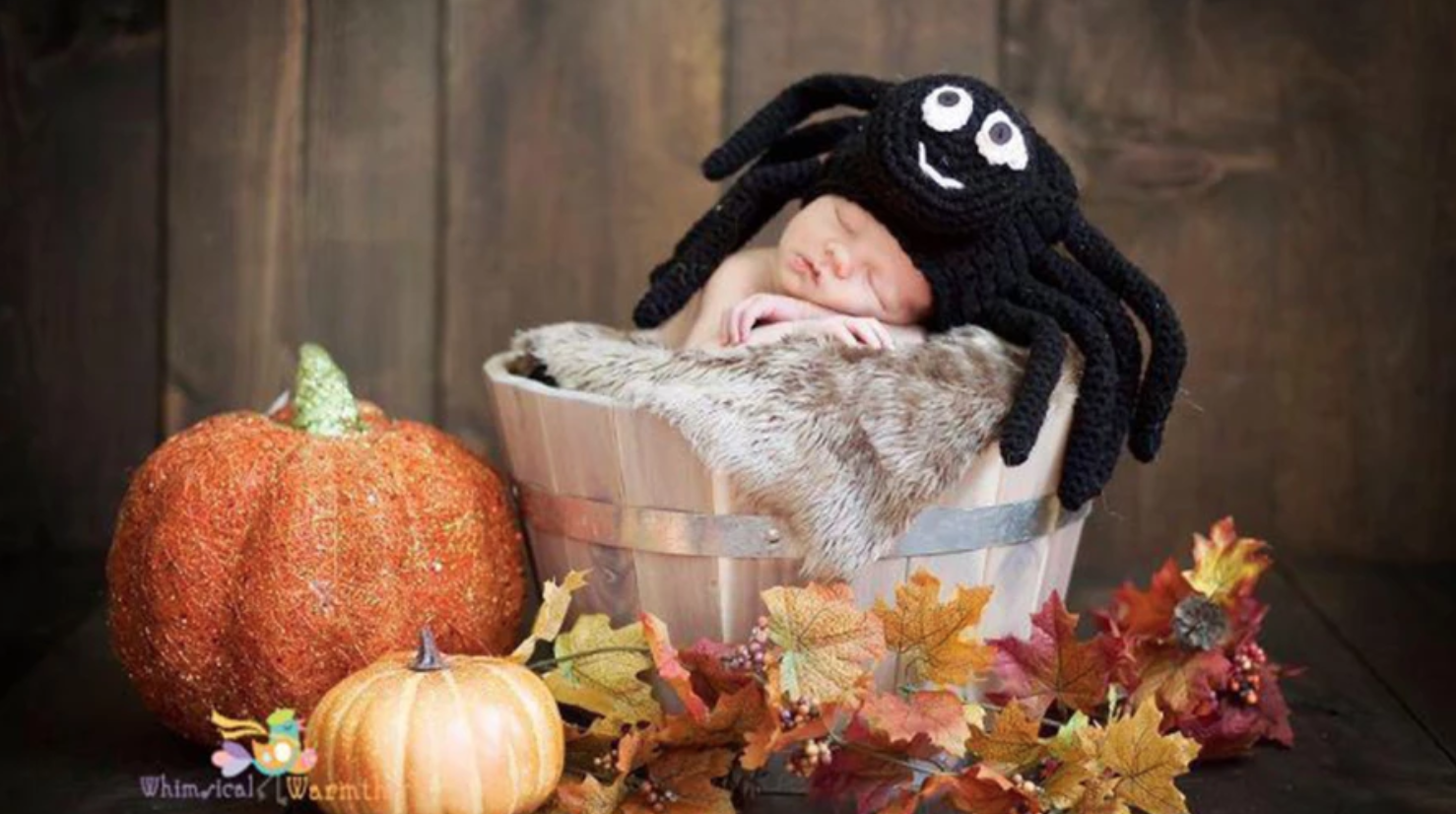 This spooky spider is stuffed with poly-fill to make it look 3D. Pair the hat with a black sweatshirt and sweatpants for an easy — and warm — Halloween costume for babies.
SHOP THE PATTERN
6. Mummy Head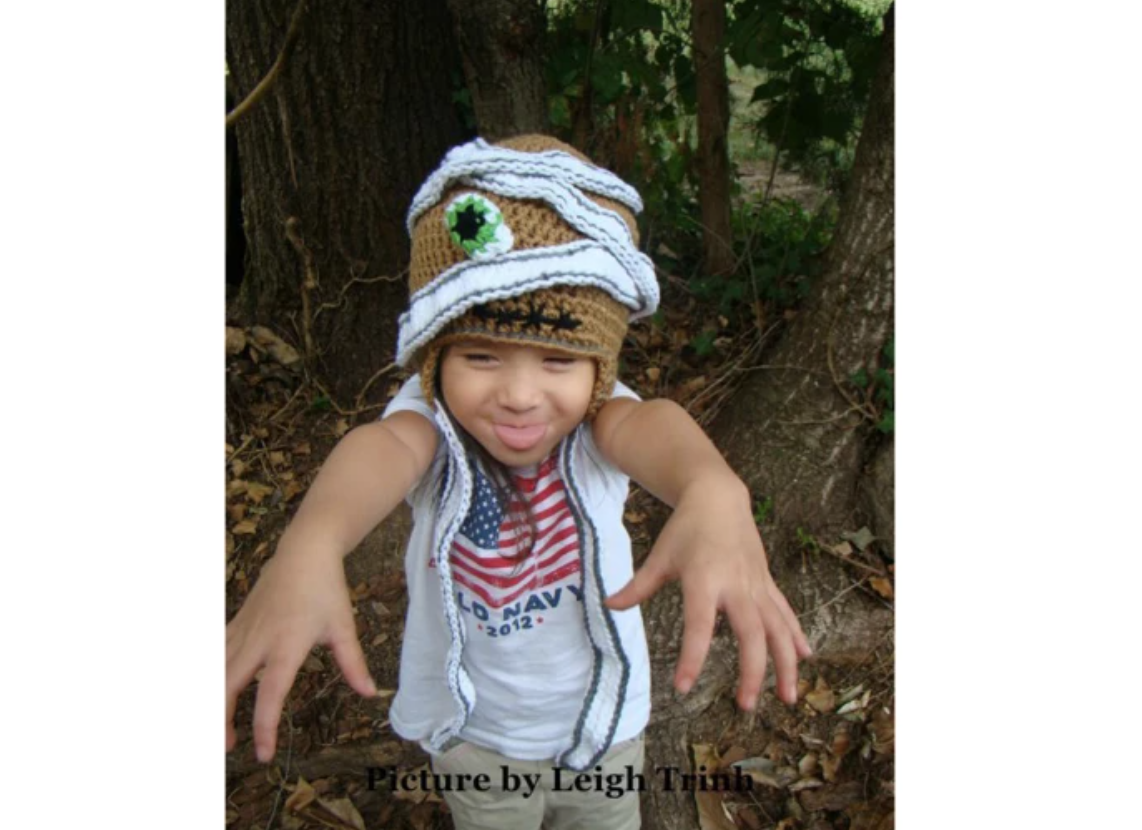 Fact: if you crochet this hat for your kiddo, you'll be the best Mummy in the world. The pieces are all crocheted separately and sewn on, so you have total freedom to customize the details.
SHOP THE PATTERN