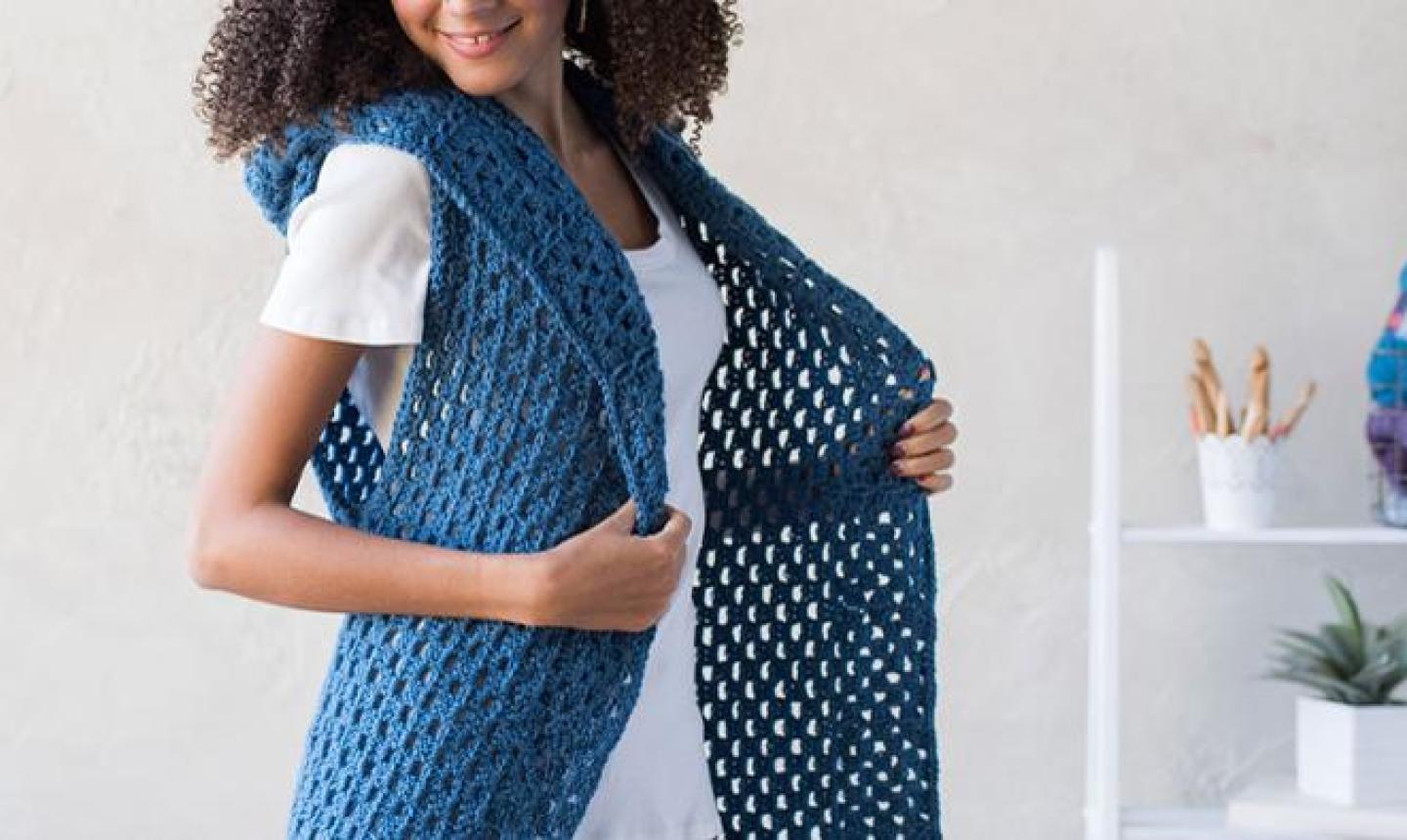 Crochet doesn't always get a lot of love when it comes to garments, but we're here to change all that. From cardigans, to vests, and even a baby sweater — don't miss out on making these gorgeous clothes.
1. Classic Cardigan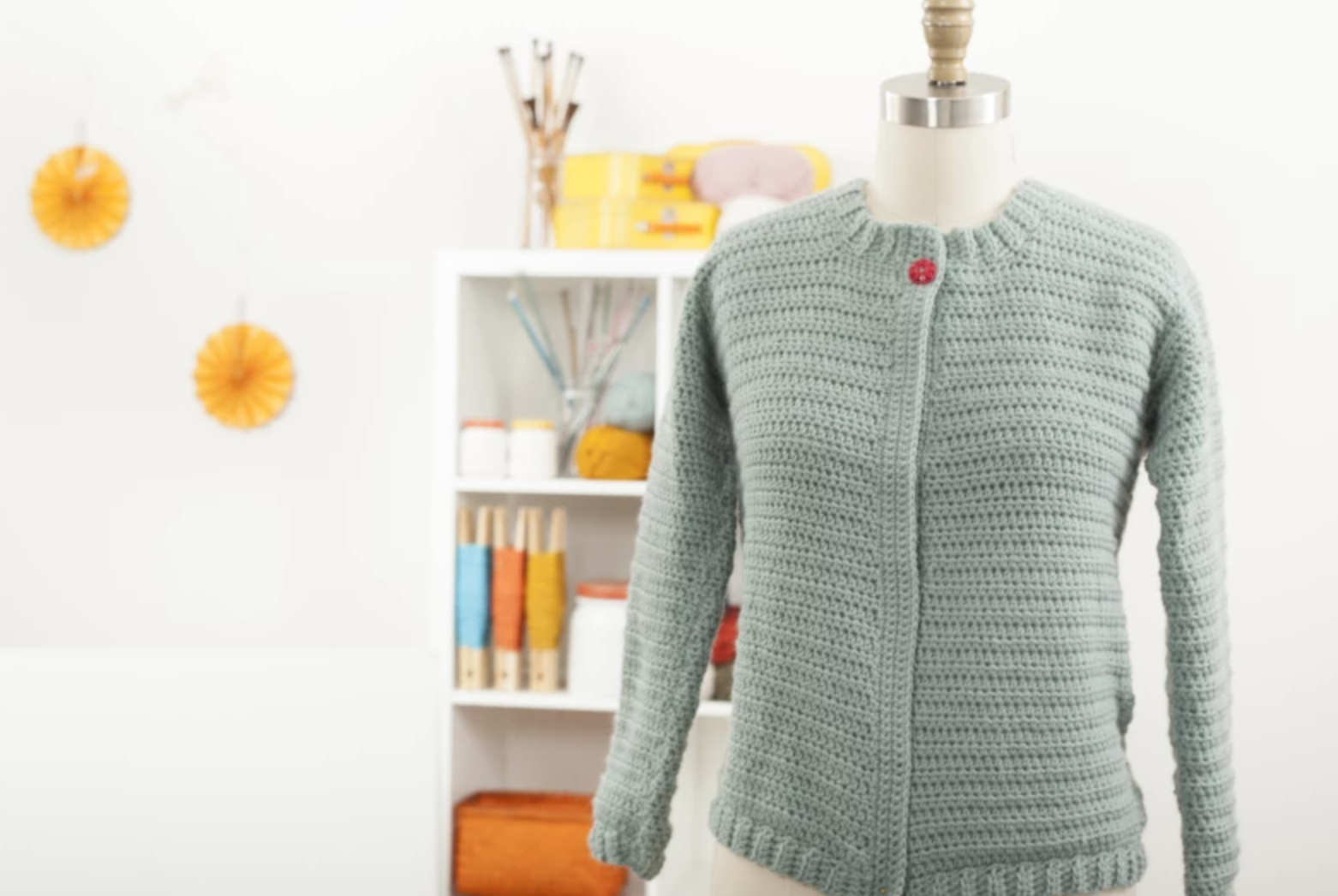 This crocheted cardigan is sure to become a wardrobe staple. Half double crochet creates the perfect fabric, with just the right amount of drape. And if you're not familiar with making sweaters, you'll learn all about gauge and swatching to make sure you get a sweater that fits.
MAKE IT
2. Granny Square Vest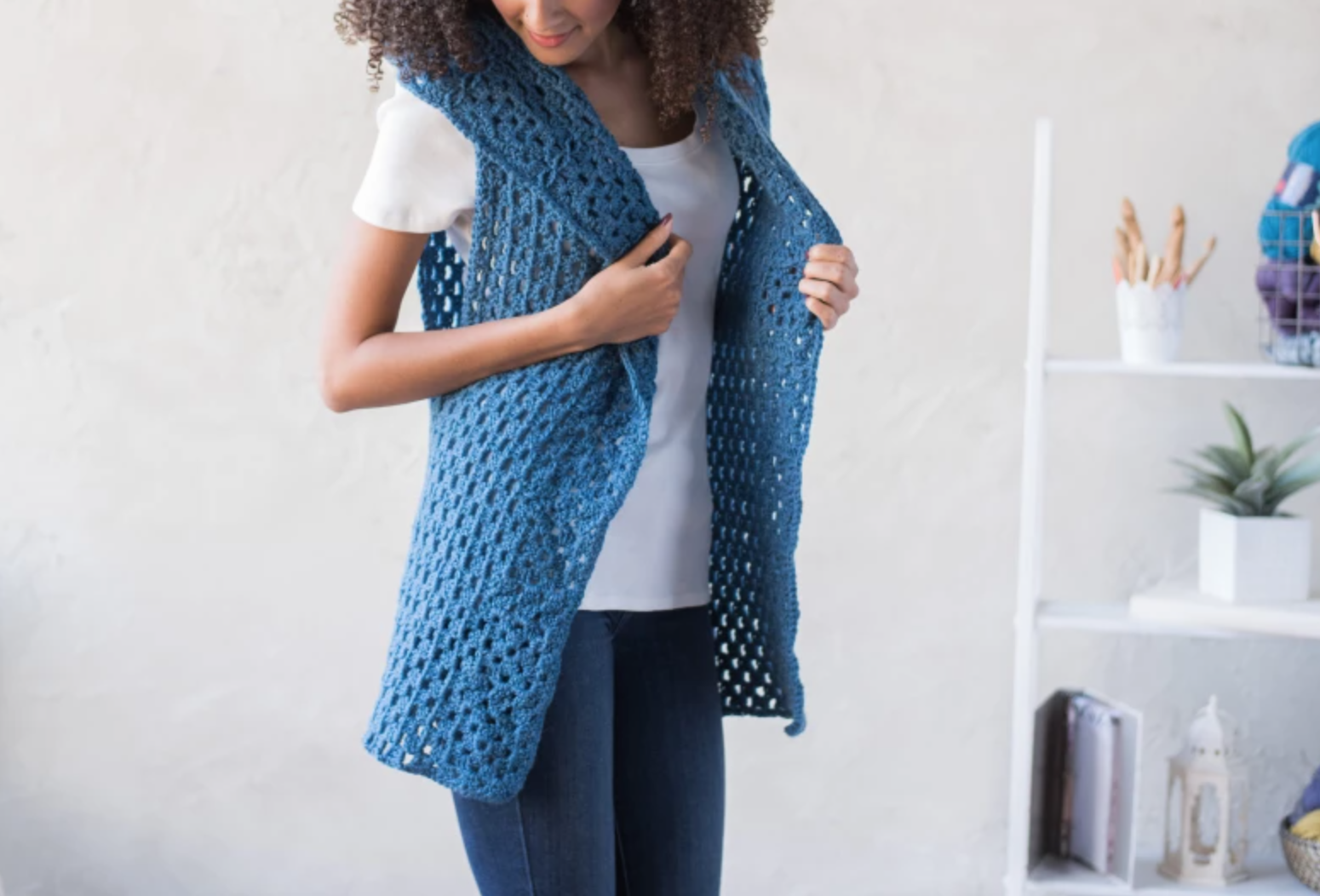 The construction on this vest is genius: it's essentially one long piece, folded in half. Keep it all one color for a more modern look, or go crazy with color and really give this vest a retro vibe.
MAKE IT
3. Tunisian Crochet Vest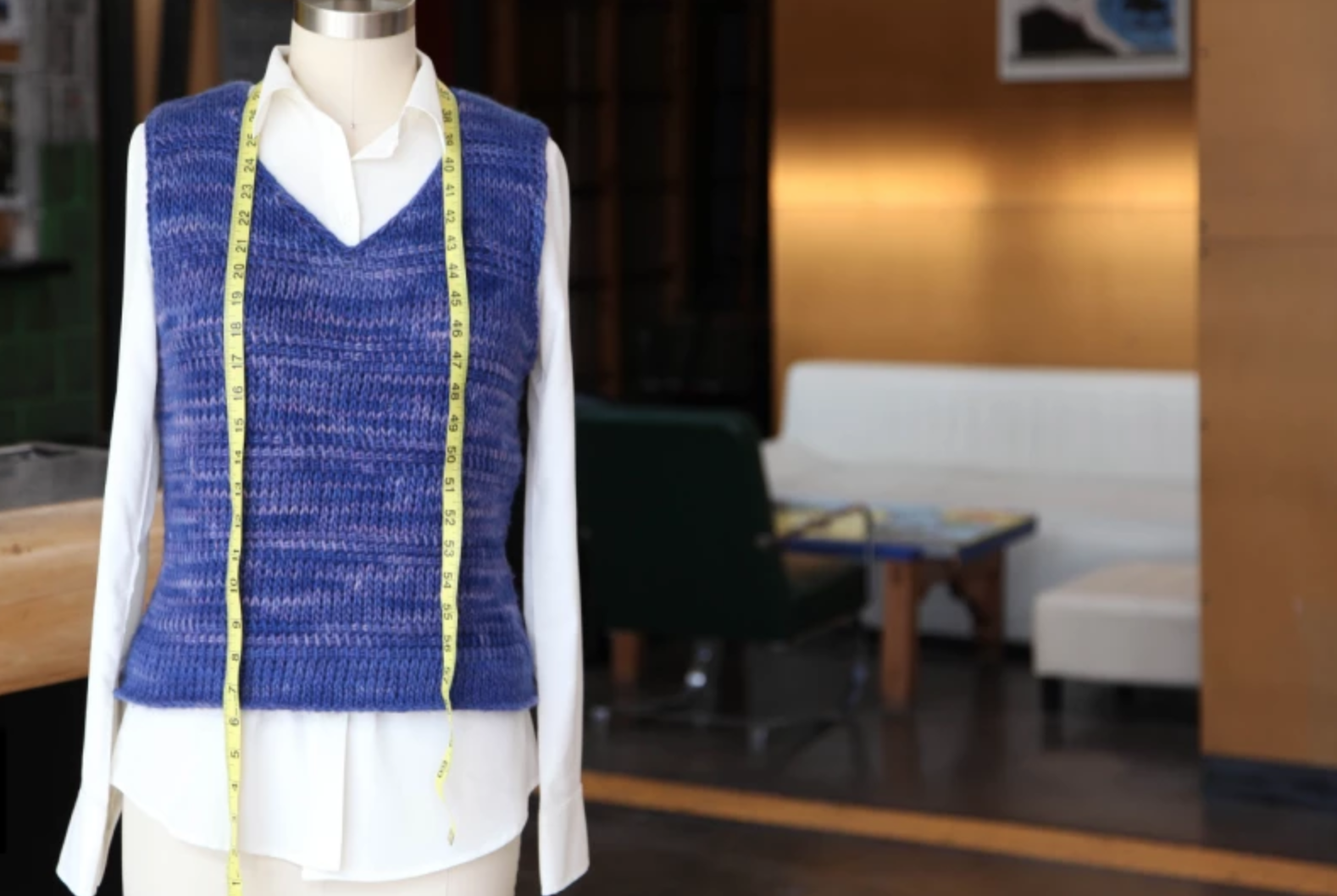 This fitted vest uses a combination of the Tunisian knit stitch and simple stitch for a completely unique fabric. Alter the pattern to fit your exact measurements, and you'll have a custom-fit vest worthy of your wardrobe.
MAKE IT
4. Baby Sweater
Okay, this one might not fit you, but it's a great first sweater project — the small scale means it's quick to make, but it also will introduce you to lots of essential garment techniques: shaping, edging, sewing on buttons, even surface embellishment! If you're just branching out from scarves and blankets, this is a great place to start.
MAKE IT
5. Broomstick Lace Rebel Cardigan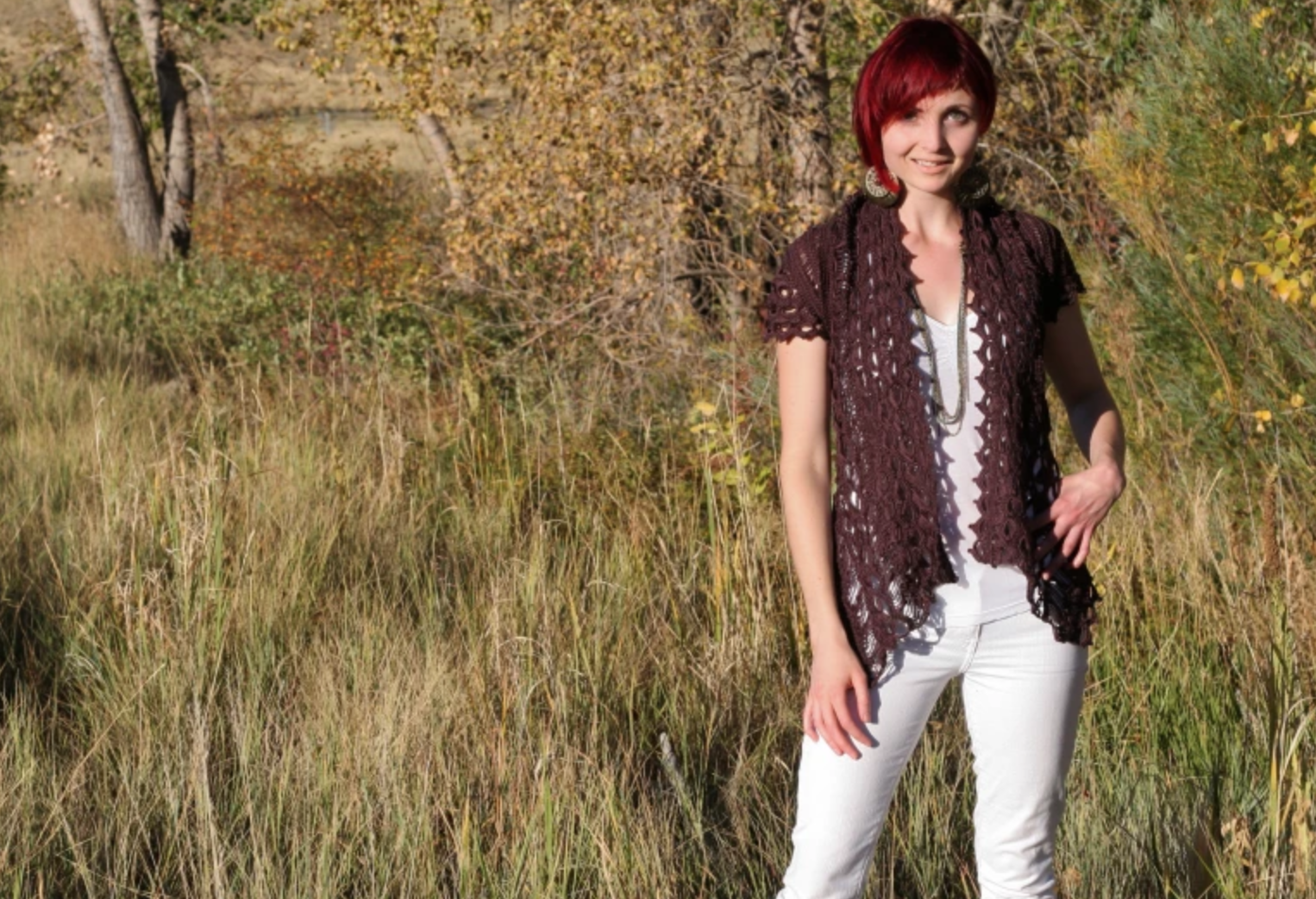 This elegant cardigan takes everything you thought you knew about broomstick lace, and turns it on its head. You'll use a knitting needle and crochet hook to work this open, airy stitch, while making something beautiful and unique.
MAKE IT