Even if your dog isn't a huge fan of wearing clothes (like ours — last year's hot dog Halloween costume had our black-lab mix cowering in the corner), these crochet dog sweaters just might be cozy enough to wear! Plus, these puppy sweaters range from full-coverage sweaters to smaller coats and snoods.
Find the perfect pup outfit with our crochet dog sweater patterns!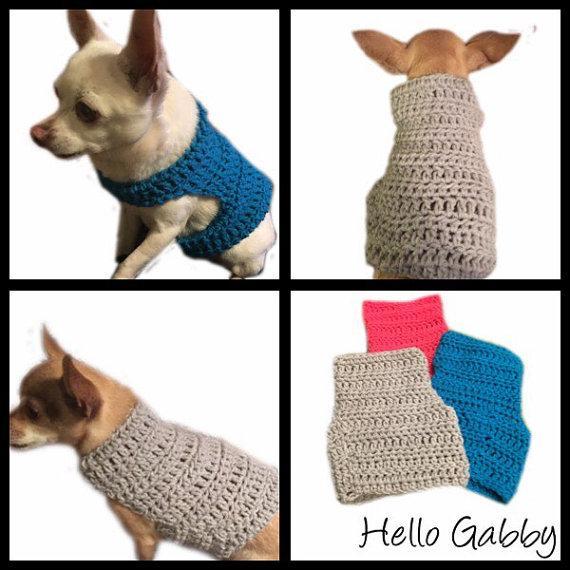 Photo via Bluprint member HELLOGABBY
1. Small Dog Sweater
This is a great go-to dog sweater when you want a pattern that's both easy and cute. This pattern is sized for a 16-inch waist, but you can also find an extra-small and medium size in the designer's shop.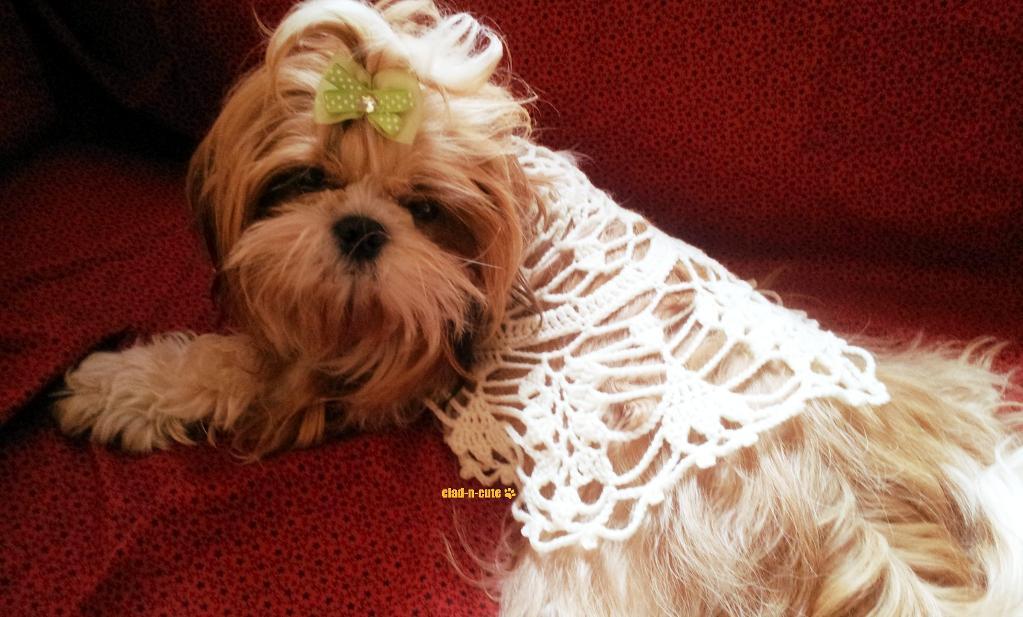 Photo via Bluprint member Kyuni786
2. Boho Leaf Dog Dress
Sometimes your dog is more concerned about fashion than warmth. The designer says the dress is perfect for dogs who love attention, so dress yours up in this bit of loveliness and take them out on the town for plenty of petting.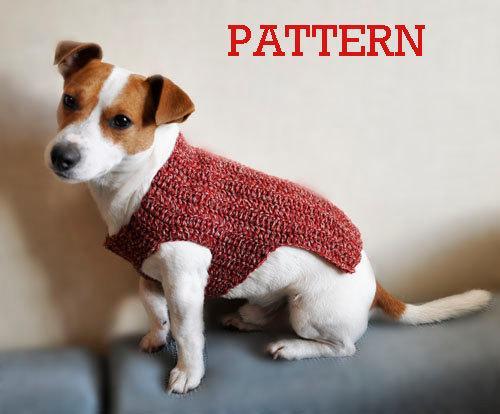 Photo via Bluprint member TheMailoDesign
3. Crochet Dog Sweater
This is a pattern for the modern dog who just needs a classic sweater. The pattern comes with instructions to customize the neck and chest measurements, so you can make it for practically any size dog.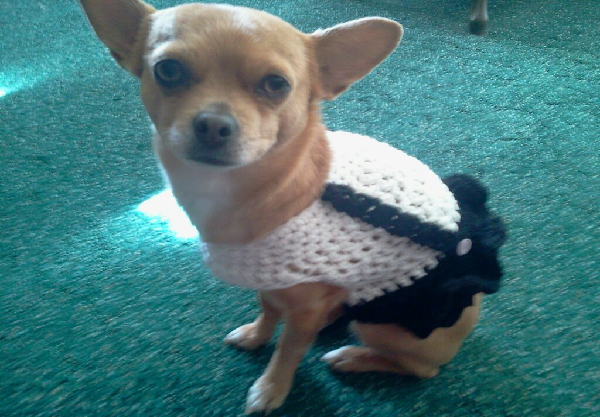 Photo via Bluprint member RachelCG
4. Simple Suspender Dog Dress
Your stylish pup will look oh-so cool in this dog dress with built-in suspenders. It's not just for little dogs; you can adjust the size to fit larger dogs, too.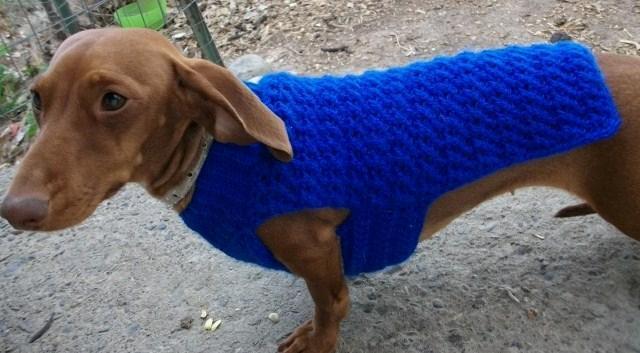 Photo via Bluprint member Copper Llama
5. Dachshund & Small Dog Sweater
This sweater will fit up to a 20-inch chest, so you can make it for many different sized dogs. A combination of single and double crochet helps create a texture that's as pretty as it is warm!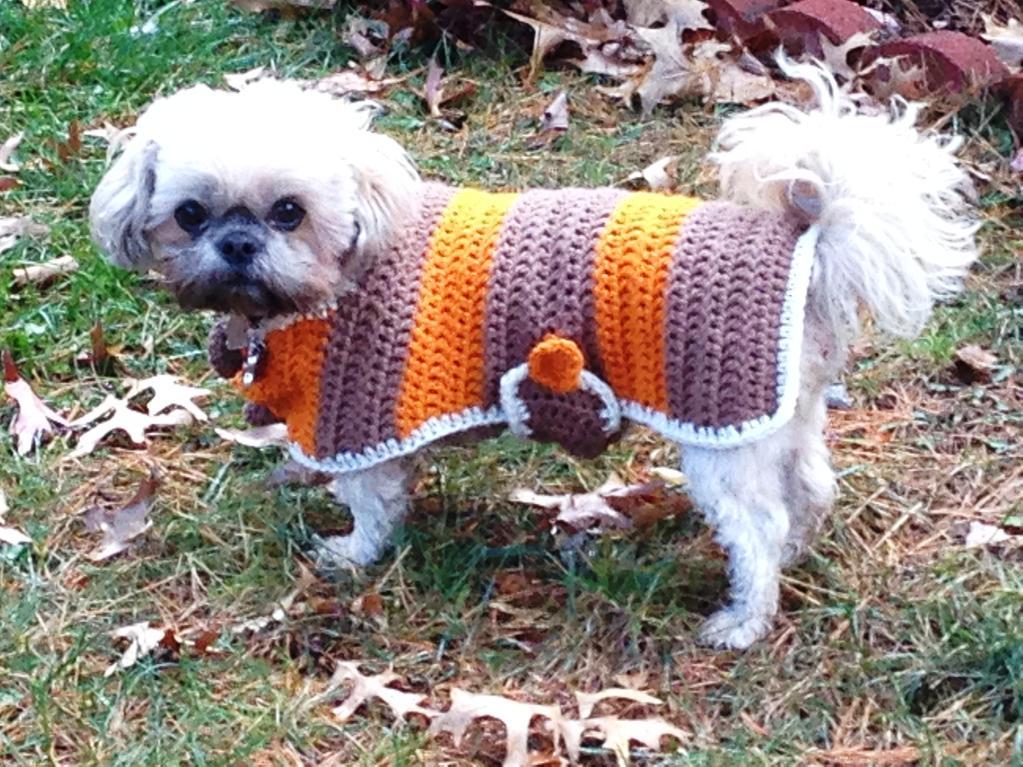 Photo via Bluprint member Smartpanda
6. Brown Cape for Dogs
This sweater has an adjustable strap that goes along your dog's belly so you can make the sweater as comfortable as possible. It's also a great option for dogs who don't like sweaters that wrap all the way around them, since most of the bottom is open.
Photo via Bluprint member Turtle Monkey Productions
7. Crocheted Dog Sweater
The basketweave texture of this classic sweater is great for style and warmth. This designer has several different custom-created dog sweater patterns, so if your dog's measurements don't match this particular pattern, check out the designer's store for more options.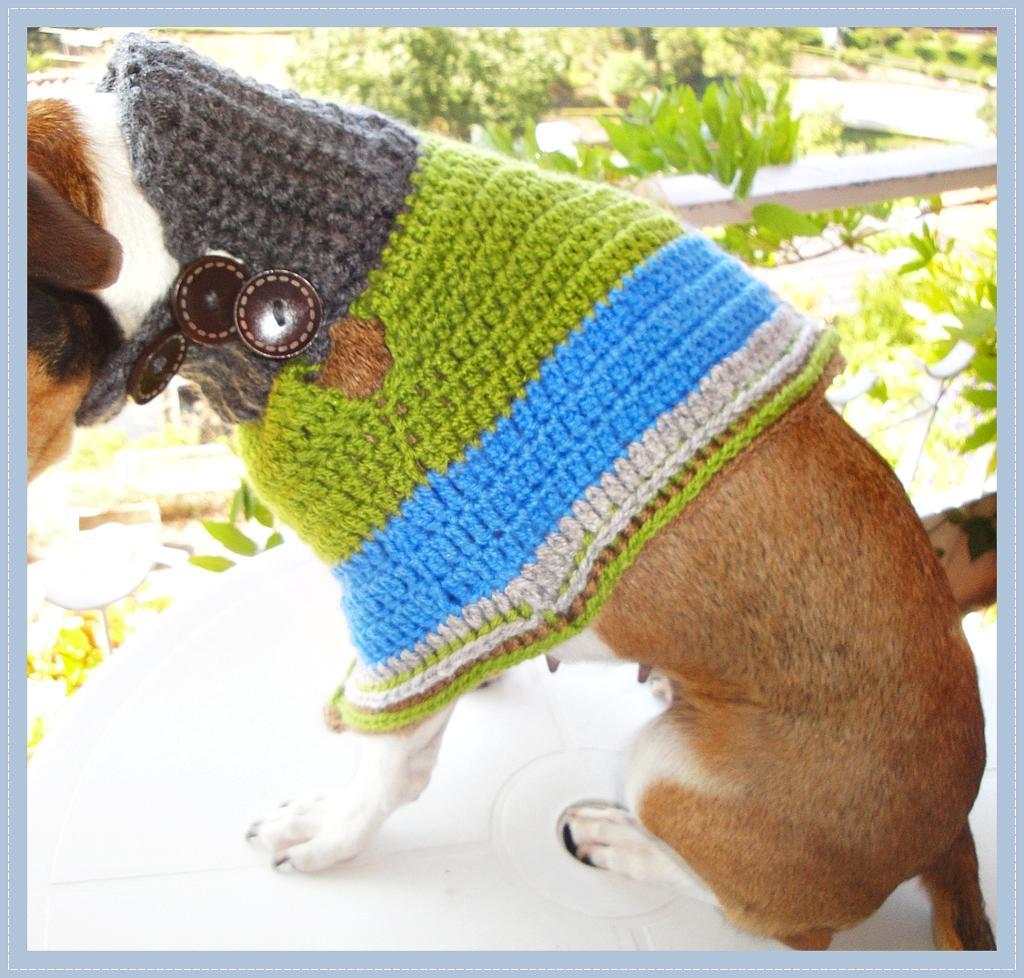 Photo via Bluprint member Wonderful Hands
8. Dog's Crochet Clothes
A poncho design is perfect for dogs who don't want tight-fitting sweaters that wrap around their bellies. The simple design also means you can use some of your scraps to make cool stripe designs like this one.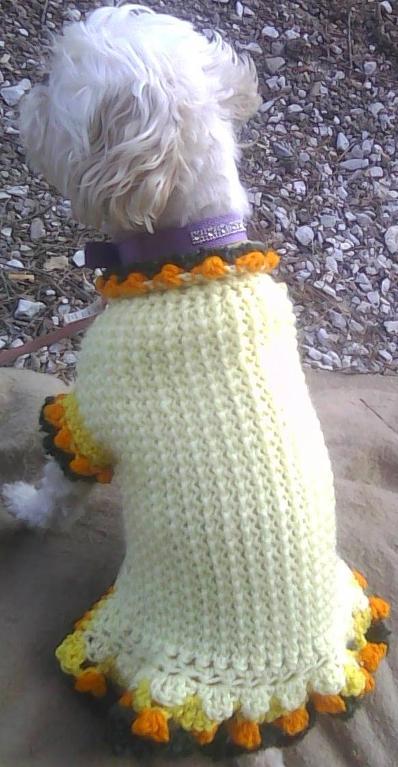 Photo via Bluprint member Yarn and Magik
9. October Dog Sweater Dress
Not familiar with this beautiful stitch? The sweater dress uses Tunisian crochet for a gorgeous texture that requires a special type of hook. (You can read more about Tunisian crochet here.) The dress was designed for the fall season, but you could create a color palette for any time of year.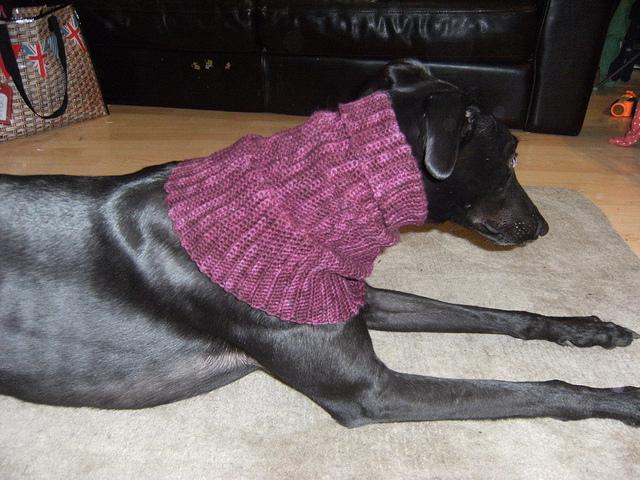 Photo via Bluprint member redclovercrochet
10. Greyhound Snood
When your dog doesn't seem to love wearing a sweater, perhaps this snood is the best option. The designer also points out that this is a great pattern for stitching and donating to your local rescue shelter.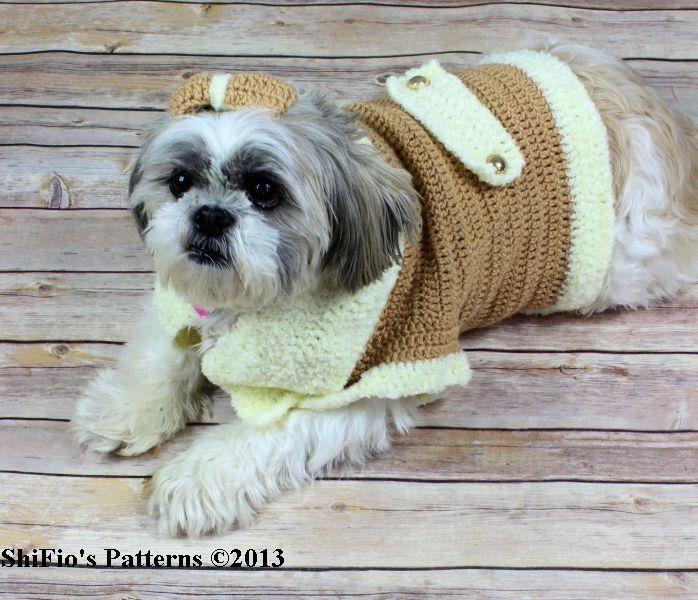 Photo via Bluprint member ShiFio
11. Dog Coat
Sometimes a simple sweater just won't do. If your dog needs an upscale upgrade, try this coat pattern. There's even a pattern included for a cute little matching bow!