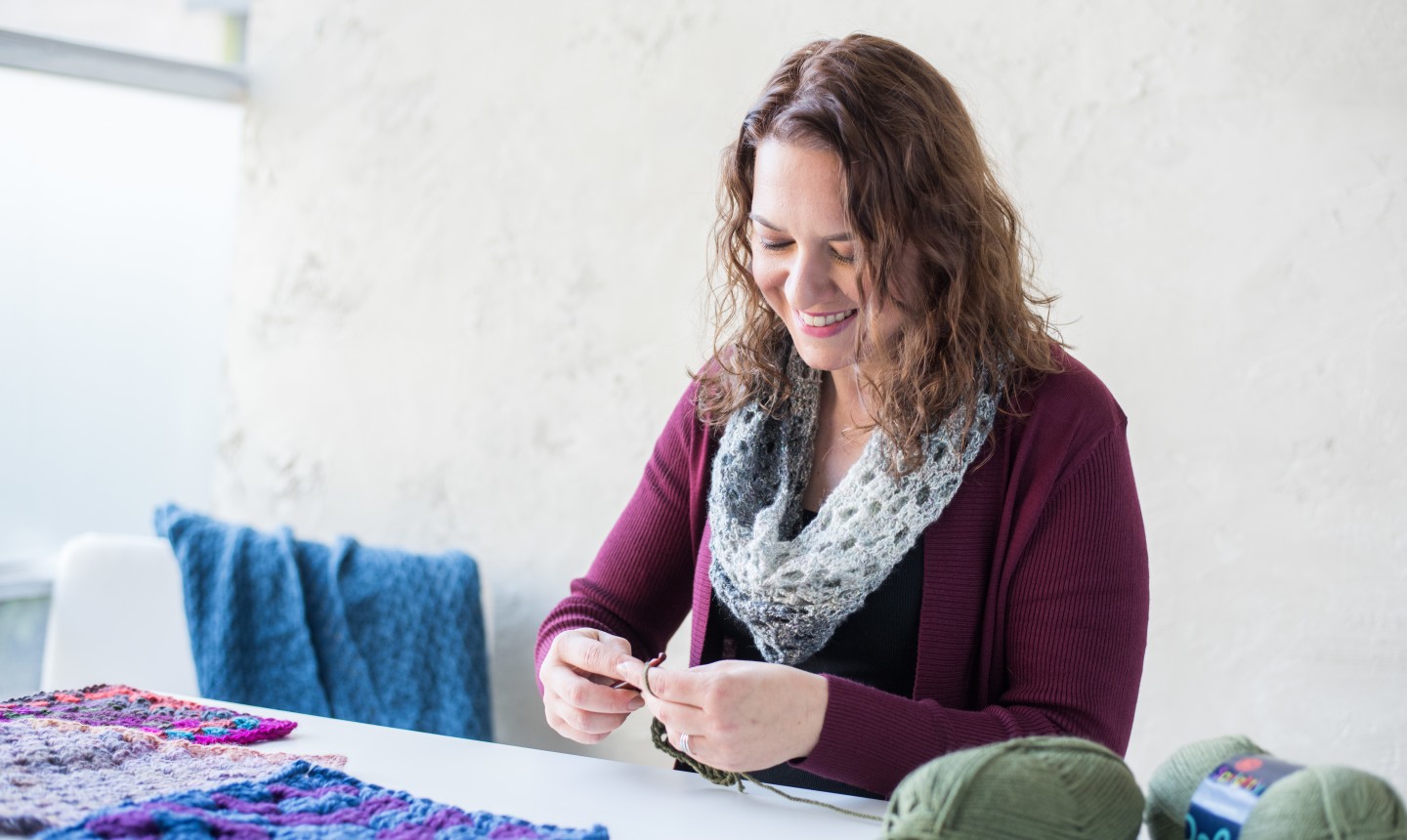 It's one thing to be a totally amazing designer and crocheter; it's another to blog about your craft in a way that's engaging, promotes community, and keeps us coming back week after week. Hats off to these ladies (and gent!) for making us love all things crochet even more (if that's even possible).
All About Ami
Best for: Amigurumi and accessories
While Stephanie Lau's blog is named for her adorbs amigurumi patterns, the blog also features patterns for accessories like headbands and mittens. She uses all the softest and fuzziest yarns, so her photos will make you feel insta-cozy.
Visit the Blog >>
LillaBjörn's Crochet World
Best for: Clothes, accessories, and home decor
You'll find major inspo in Tatsiana's colorful photos. While you're admiring her color choices, you can also check out her free patterns and tutorials, complete with step-by-step photos and instructions for the more challenging techniques. What a great way to get pushed out of your comfort zone!
Visit the Blog >>
The Little Treasures
Best for: Jewelry
These crochet necklaces are basically works of art. Start with Maya's free necklace patterns and work your way up to some of the more complex ones. This blog features collections of inspirational photos from other designers, too.
Visit the Blog >>
Moogly
Best for: Free patterns
Moogly gives you an inside peek at new yarns, plus free patterns for everything from clothing to blankets and totes. Tamara also hosts frequent giveaways, so you'll have a chance to score some to-die-for yarns and supplies. Guest posts keep things fresh and keep you in the loop about other fun crochet bloggers. Bonus: You can learn from Tamara right here on Bluprint, too!
Visit the Blog >>
TL Yarn Crafts
Best for: Tutorials and pattern inspo
TL Yarn Crafts will make you want to crochet something cozy, no matter what climate you live in. Toni's patterns include everything from clothes to accessories and home decor. She also hosts frequent crochet-alongs on the blog so you can tackle even the scariest project with support from her and other crocheters. Can't get enough of Toni? Check out her recently-launched podcast for even more!
Visit the Blog >>
Anabelia Craft Design
Best for: Accessories
Celia's sweet accessory patterns will help grow your skills for projects like shawls, clutches, totes, headbands, and more. And when it comes to color, Celia really knows how to put together a palette.
Visit the Blog >>
Rohn Strong
Best for: Inspiration and tips
It's obvious that Rohn is obsessed with crochet. He provides a lot of free patterns, sure, but he also serves up inspiration and tips in a way that makes you feel like you're his BFF. Check out his interviews with other crochet experts, and listen to Rohn talk tips for common crochet issues like hand and wrist pain.
Visit the Blog >>
Noor's Knits
Best for: Tunisian crochet
Noor's blog is pretty new, but she's already hitting homeruns in the pattern department. While she's focused on both knit and crochet, we really love that she offers modern Tunisian crochet patterns. Her newest feature is a live series where she chats with other POC designers and moms.
Visit the Blog >>
Make and Do Crew
Best for: Free tutorials and patterns
Your crochet queue is about to get even longer! Jess updates her blog every week with a new free crochet pattern. Most of the patterns include step-by-step photos and even videos, so if you get stuck, Jess is there to rescue you. With frequent guests spots from her many designer pals, you'll get a good mix of styles and project types.
Visit the Blog >>
Divine Debris
Best for: Crochet-alongs
We've all been there: You tackled a big crochet project, but you lost steam halfway through. Amber totally gets that, and that's why she brings you a fresh free crochet square every month. After an entire year of making squares, you'll have enough to seam together an absolutely magnificent blanket!
Visit the Blog >>