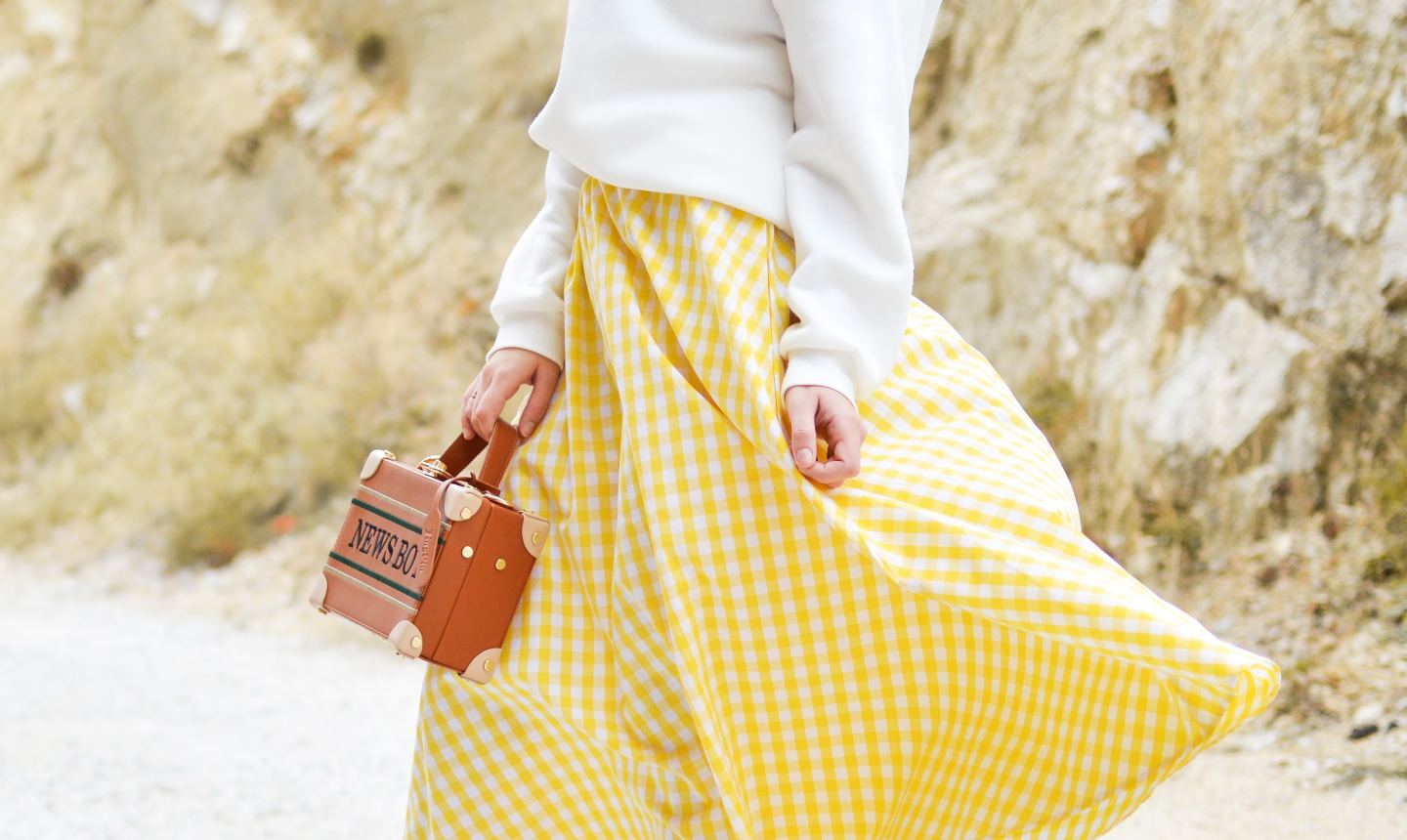 Photo via Tamara Bellis/Unsplash
If you want to be taken seriously as a clothing designer, you need to both show and tell. Whether your goal is to go to fashion school, start your own business or audition for the next season of Project Runway, you won't get far without a killer portfolio.
Even if you don't have any plans to go pro, you should consider putting together a collection of your work. It's a great way to document — and show off! — all the amazing pieces you've made.
We get it: Building a portfolio is a big project. The key to making it feel manageable is to break the process down into a series of smaller steps. Before you know it you'll have all your best designs in one place. Trust us, it's a wonderful feeling.
5 Secrets to Building a Fab Fashion Portfolio
1. Read the Requirements
If you'll be using your portfolio for a specific purpose (like applying to fashion school or for a particular type of job), be sure to research the portfolio requirements and follow them exactly. It truly won't matter how incredible your work is if it isn't what they want to see. Requirements will vary from one program or position to another, so be prepared to adapt your portfolio as you go. If you're showing your portfolio in person, feel free to bring additional examples, just in case.
2. Find a Good Binder and an Easy-to-Use Website Builder
Your binder doesn't have to be fancy, but it does need to look professional. A nice letter-size, three-ring or presentation binder in a neutral color is fine if you're just starting out. Whatever you choose, make sure it has the flexibility to add, remove and reorder the pages.
You'll also want to create a good digital version of your portfolio, preferably on your own website. Even if you have no coding or web-design skills, you can create something professional-looking with help from a website-building service. Look for a service that offers easily customized designs and a drag-and-drop editor, such as Squarespace. If you want to avoid paying a monthly site fee, consider creating your own page on a group site like Pinterest or Polyvore.
3. Get Some Good Photos
You could spend big bucks hiring models and a professional fashion photographer to chronicle your work, but you really don't need to, especially if you're a new designer. Get resourceful and enlist friends to model, style and shoot.
Another option is to barter services. Seek out a photographer who's also looking to build a portfolio, or a model willing to accept a custom-made garment as payment. You could even shoot your work yourself! Whatever route you take, be sure to highlight the construction and detail of your garments. If you've used couture techniques in any of your pieces, flaunt them!
4. Edit, Edit, Edit
Filling your portfolio with every look you've ever loved is a rookie mistake. Less is always more in fashion! Five amazing garments will have a much bigger impact on their own than if they're mixed in with five lesser designs. A pro fashion portfolio typically contains 25-30 looks, but no one will expect a fledgling designer to have quite so many. Also, don't forget to showcase your process by including your original design sketches and fabric swatches.
5. Nail the Page Order
Pro tip: Start off with your strongest look, and save the second-strongest for last. This will make a more powerful impression than putting your top pieces in the middle or leading with all of your best work. Try to create a flow.
However you decide to make your portfolio, remember it's all about you — and that's a great story to tell.