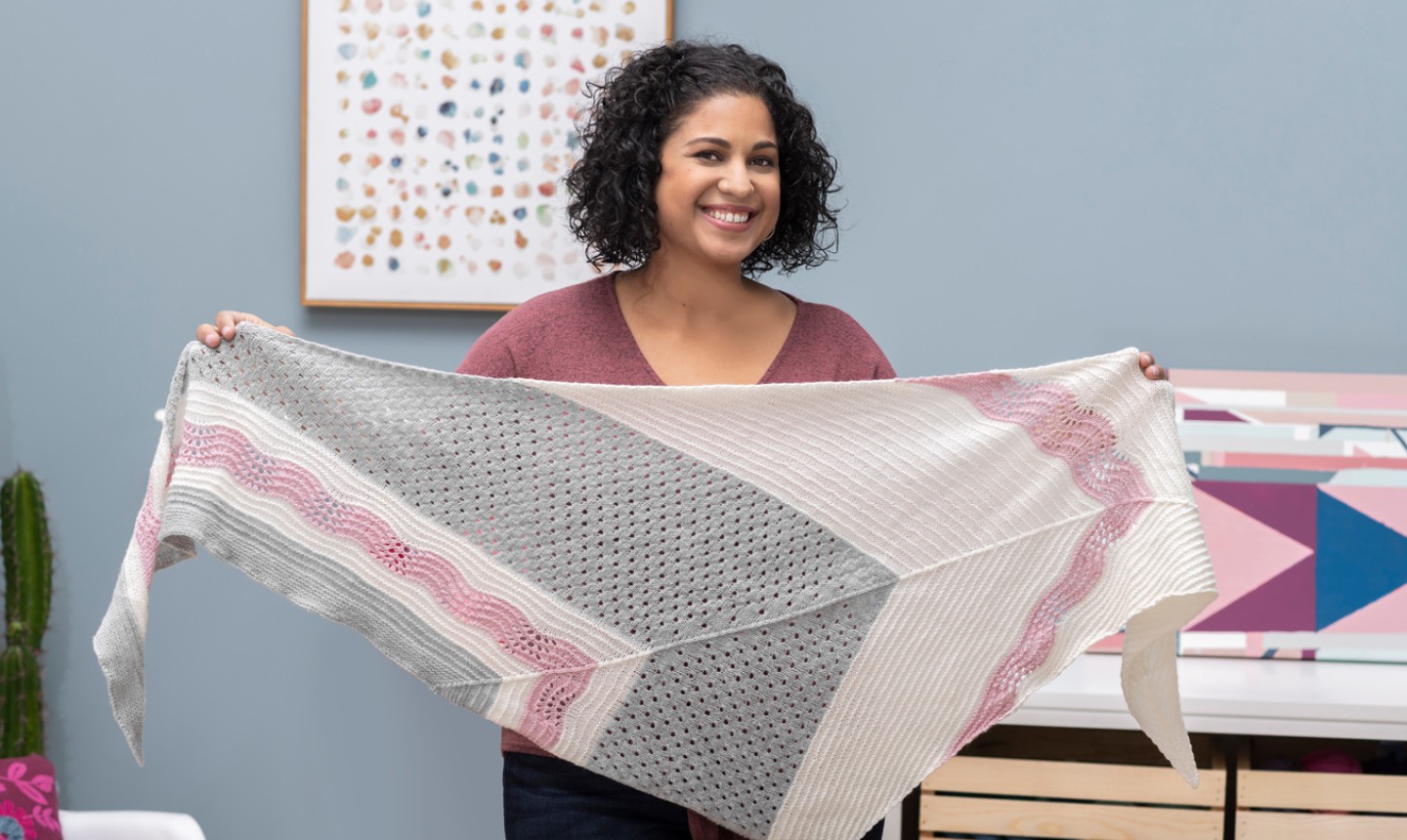 It's never too late to start a new craft. Just ask Vanessa Vargas Wilson (aka The Crafty Gemini), who not only teaches sewing in Sew Little: Nursery Design, but also shows off her quilting skills in quilting the Partial Eclipse Wall Hanging, knitting in Knit the 2nd & Shunk Shawl and embroidery in Embroider the Llama Mamas Hoop.
A self-taught maker since childhood, Vanessa has clearly stretched her skills — and expertise — among a wide array of hobbies. Which is exactly why we asked her to share the story behind her crafty ways, and reveal what she thinks is so valuable about creative communities.
When did your love for crafting begin?
I've been crafty all my life. My three sisters and I helped my single mother with everything, since it was just us, so by the time I was seven I was creating my own board games and recipes. I've never been afraid to try a new idea or invent something; I think learning and doing a little bit of everything at such an early age helped me feel confident about making things. I just love to make stuff, no matter what medium I'm using!
That explains why you're a crafter of so many trades! Is there one you're naturally more drawn to?
Anything that involves a sewing machine, so sewing and quilting are probably tied for first place! Sewing allows me to make something either really quickly or really slowly. Like, if I need a new T-shirt, I can whip one up in less than 30 minutes. But if I want to make a pair of jeans, I can take my time and enjoy the longer process. Same goes for quilting, though most of the ones I've made have taken me one day to complete. I'm not a fan of projects that drag on and on.
How did you learn so many different disciplines?
I'm a fast learner and pretty scatter-brained, so that unique combination allows me to take on different skills quickly. I'm self-taught in most everything I do through a combination of books, videos and a whole lot of trial and error. I learned to crochet when I was in fourth grade, from an older lady who volunteered at my after-school program. I dove into sewing when I was 22 and in my second year of law school — my mother taught me how to thread the machine and then I was off. Quilting came after I mastered the sewing basics, and I taught myself hand embroidery in my 30s. Oh, and I picked up knitting a few years ago, too — in the past year I've learned to knit sweaters, socks and all kinds of fun stitches for hats and scarves. It's my new love!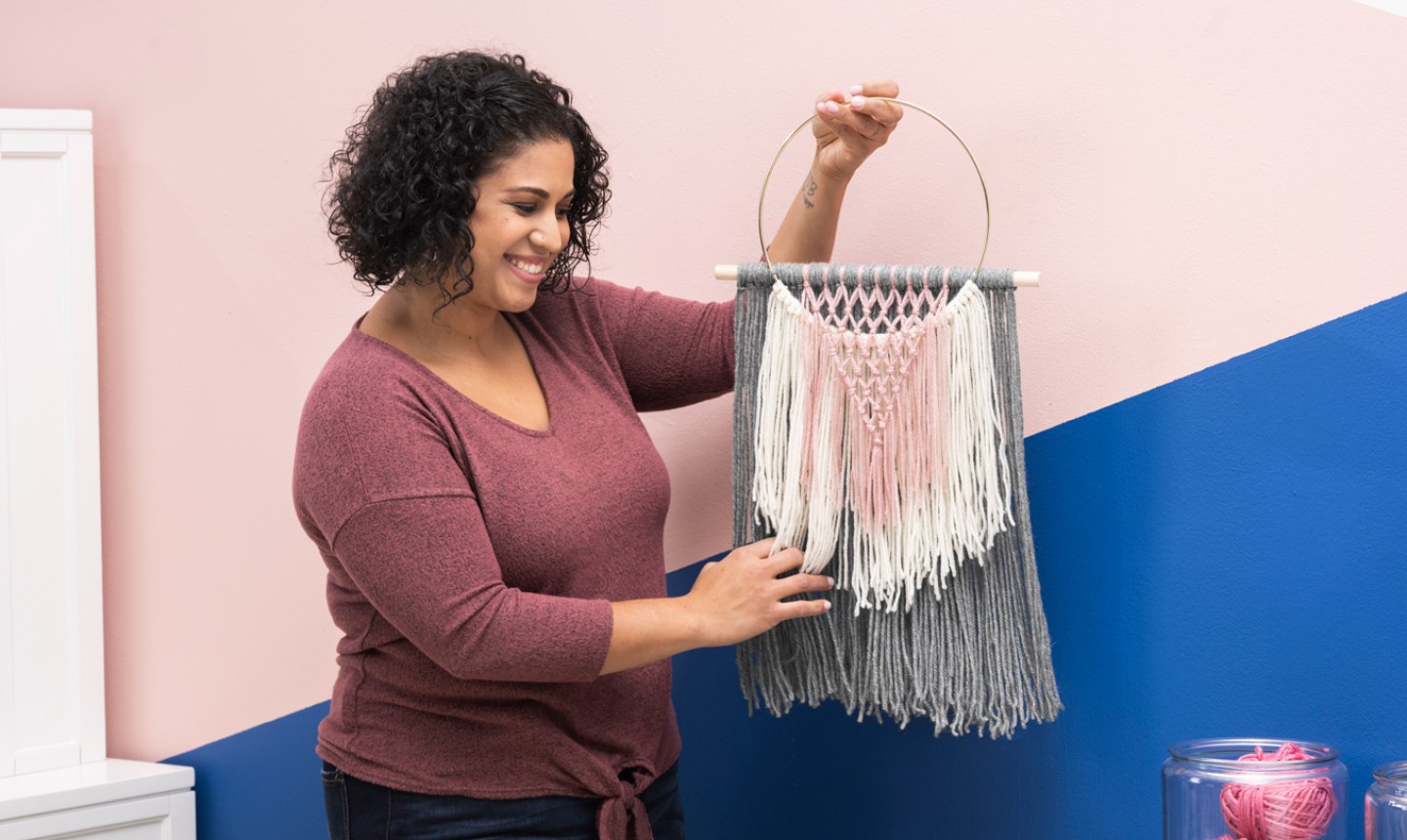 What's the best thing about being an instructor of so many crafts?
It's all about sharing knowledge and building community. I love bringing new makers into different crafts, or getting seasoned makers to try fresh projects! One of the most rewarding feelings is a student telling me they never would've attempted a project because it was too intimidating or seemed too advanced, but once they followed my video instruction they were able to make it with no problem.
We love how important community is to you. What do you hope Craftsy makers will get out of your latest videos?
I hope subscribers find my teaching style inviting. I have a unique ability to anticipate what problems beginners will have, so I try to break those trickier areas down into easy-to-understand steps. Plus, I think there is huge value in the human connection of working on a project together, sharing pictures, asking for advice and cheering each other on. That's what it's all about.
This interview has been edited and condensed for clarity.