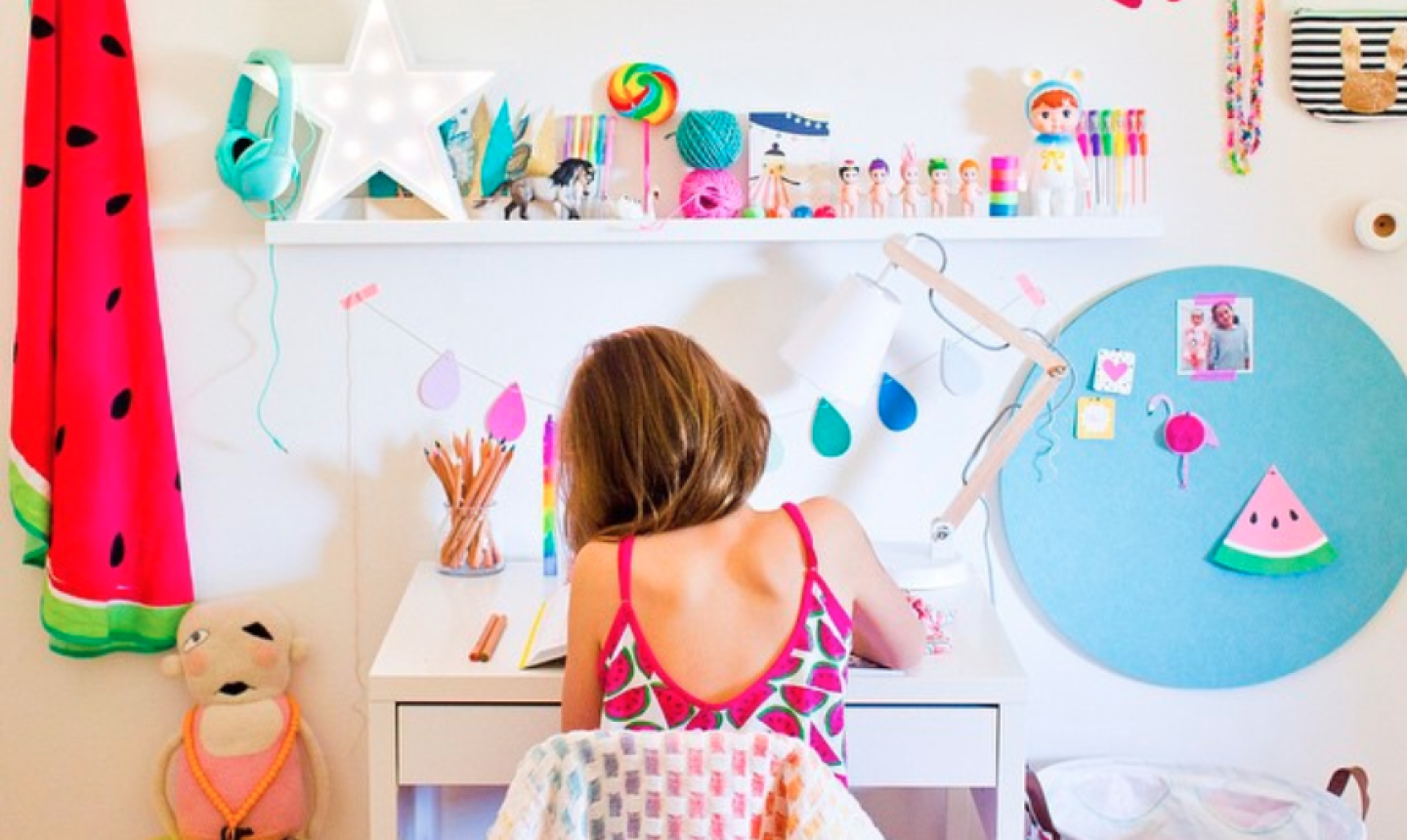 Photo by Claire Collected
Nothing makes our hearts flutter like seeing our kiddos sink their teeth into a new project. But sometimes the paints, feathers, pom poms and tubes of glitter can be a little overwhelming without some proper wrangling. So we rounded up a handful of kid-friendly spaces that intrigue, inspire and — most importantly — help our littler makers' creativity blossom.
1. Pegboard With a Pop of Color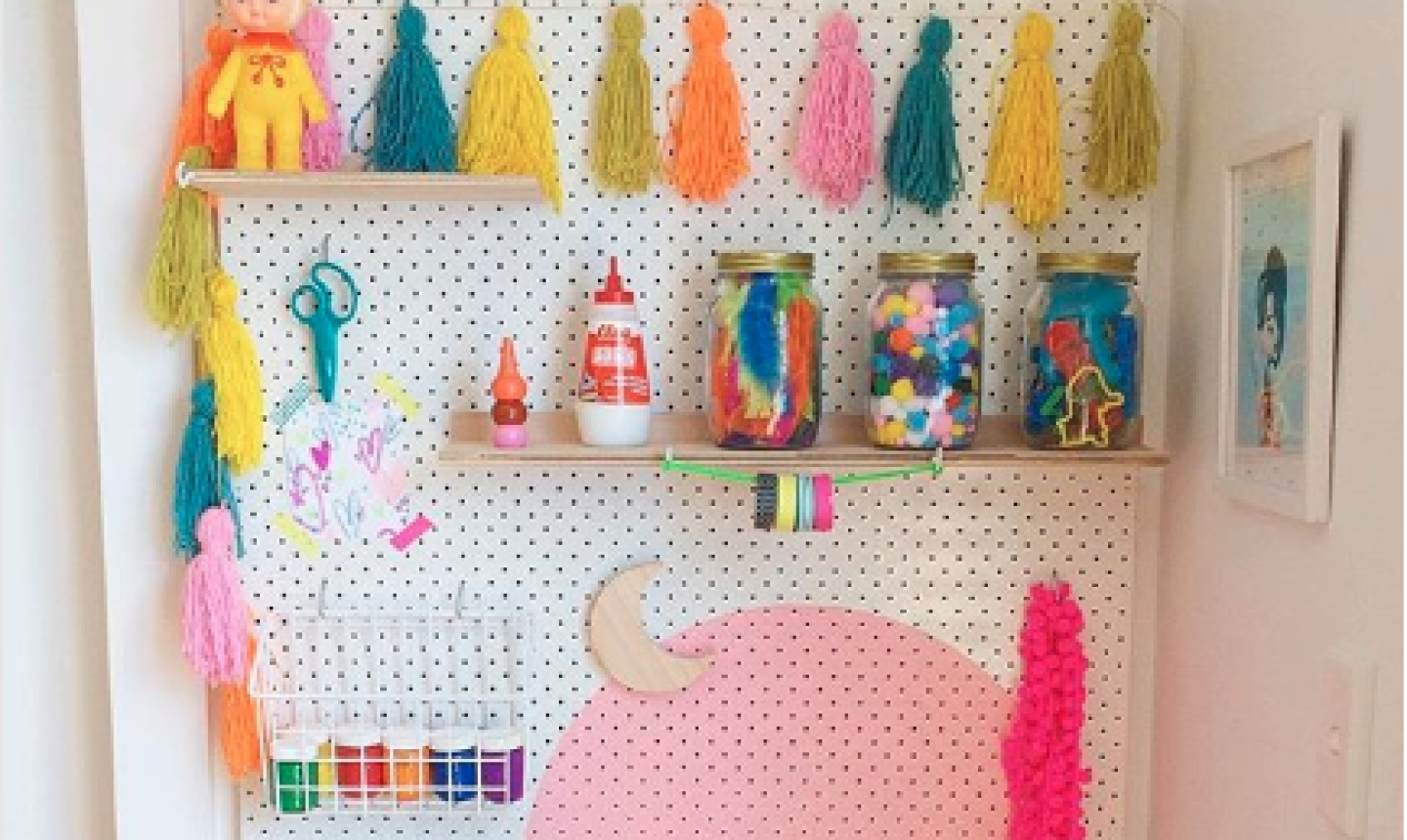 Photo by @rebeccakateartist
You don't need to carve out much space to give your kids a special area to create. With a wall-mounted pegboard for organization and polished pops of color, you can create a crafty nook that will stay neat and tidy.
2. Home Sweet Home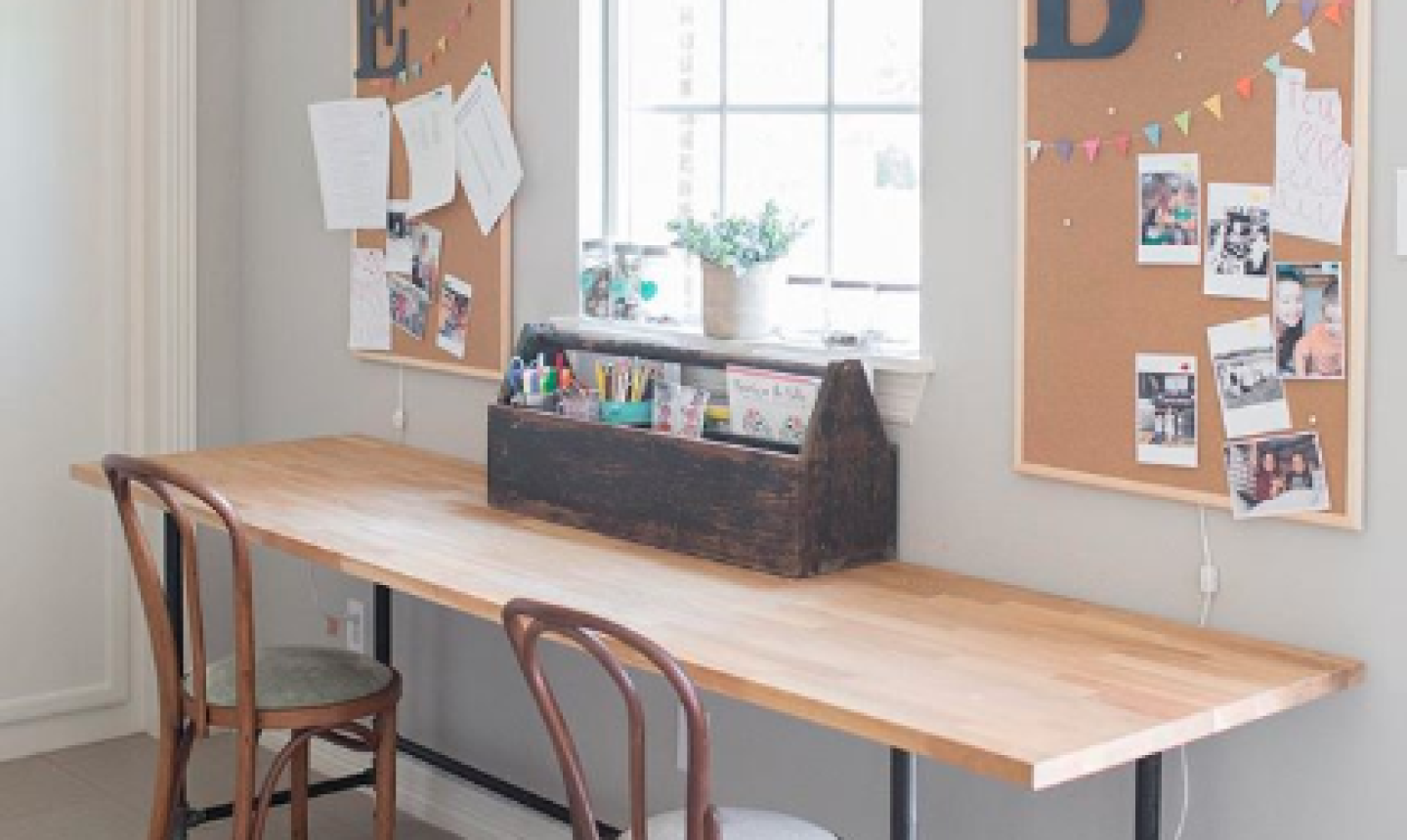 Photo by @southernfarmhousedesigns
The gorgeous natural light and monogrammed bulletin boards make this rustic space feel just like home. It's the ideal place for kids to make plenty of happy memories.
3. Stocked Shelves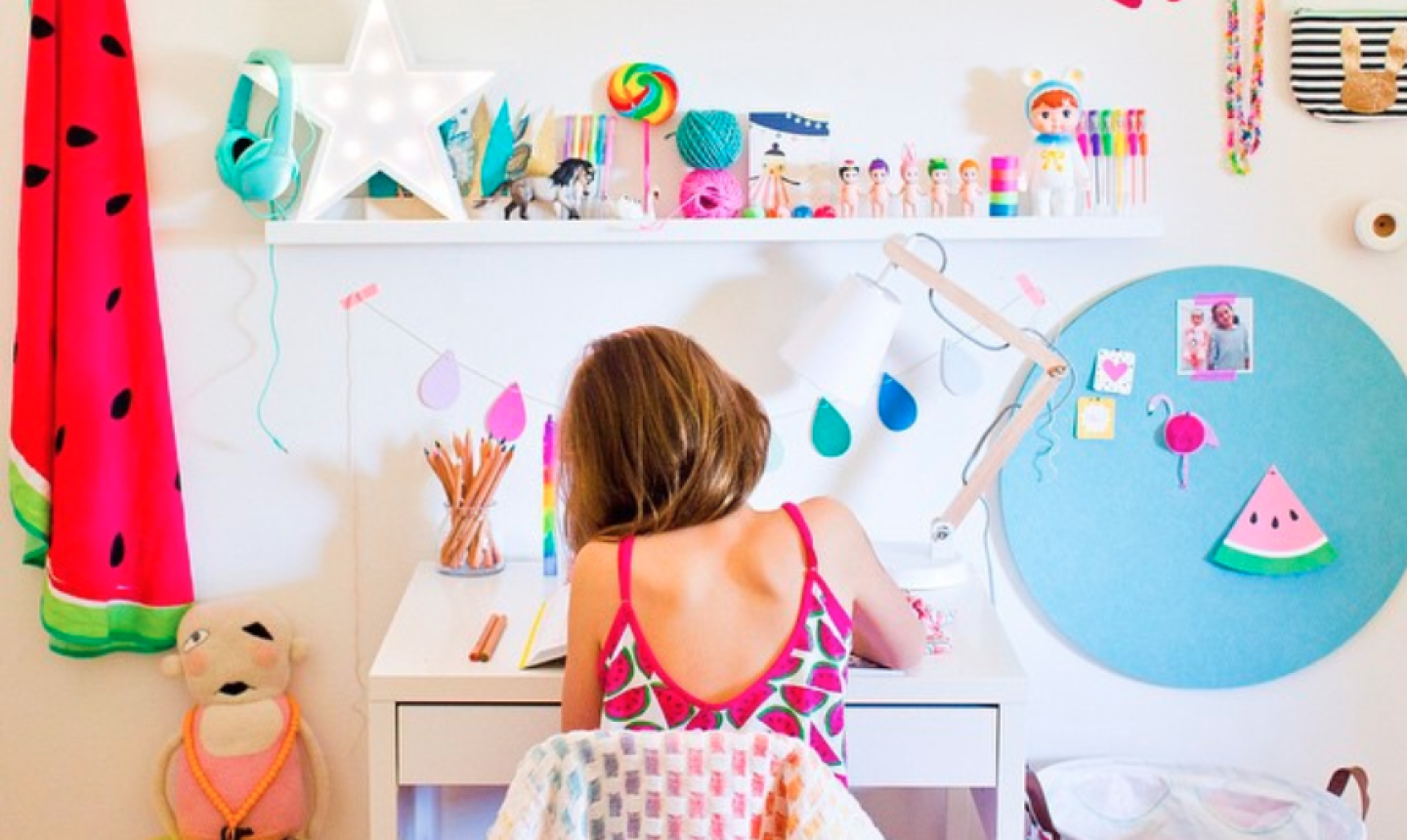 Photo by Claire Collected
White walls don't look plain when lined with shelves and colorful knick-knacks, like in this cheery creation station. Plus, displaying your kid's favorite toys is sure to keep her engaged and inspired.
4. Wacky Wallpaper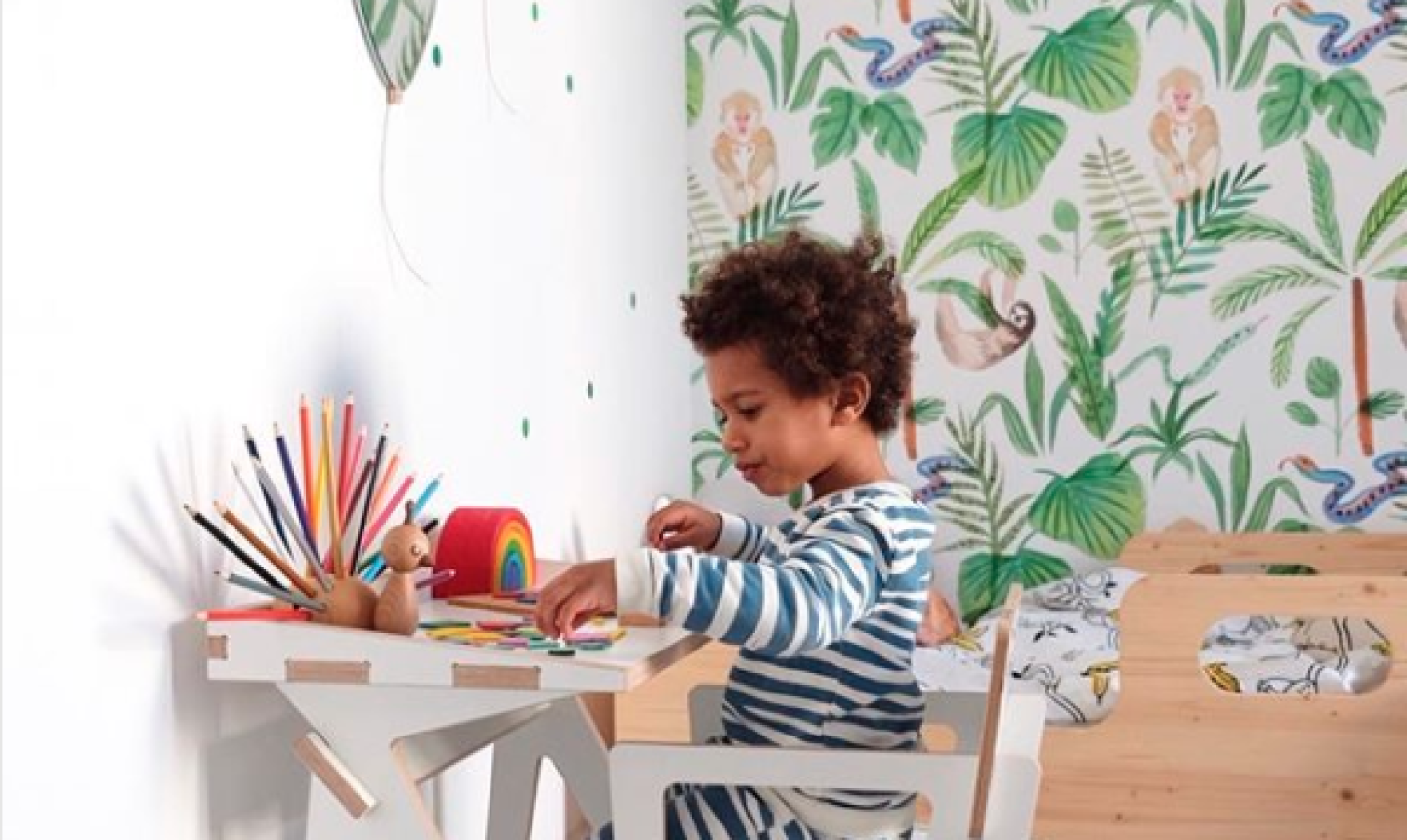 Photo by Mama Mosi
A few creative touches can take any space from drab to fab. Add some fun wallpaper and desk accents to get kids daydreaming.
5. Secret Storage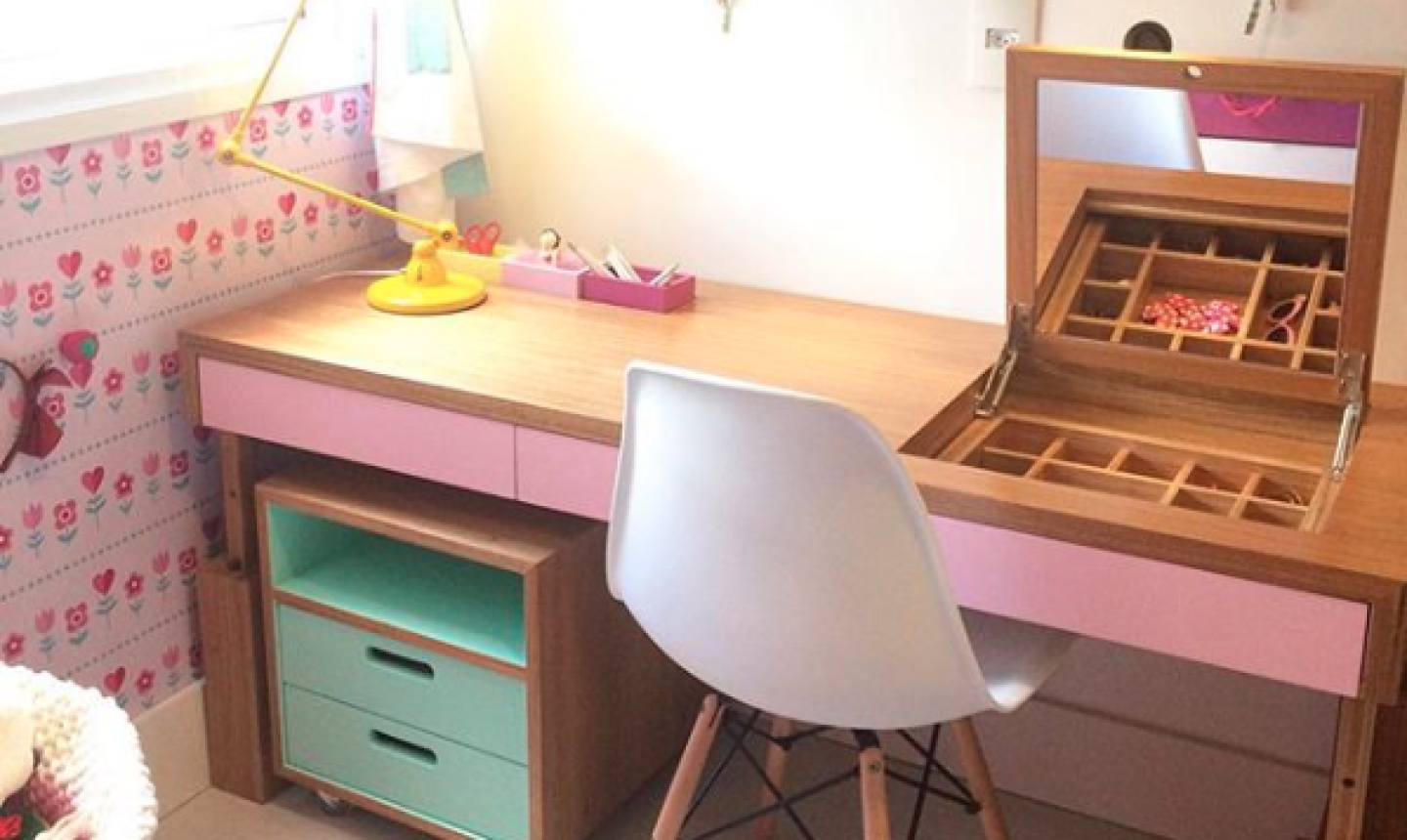 Photo by @hana.lerner.arquitetura
Now here's our version of a corner office! This modern desk has plenty of compartments for stashing craft supplies and keeping the workspace clean, plus it's a piece they'll use for years to come.
6. Play With Your Furniture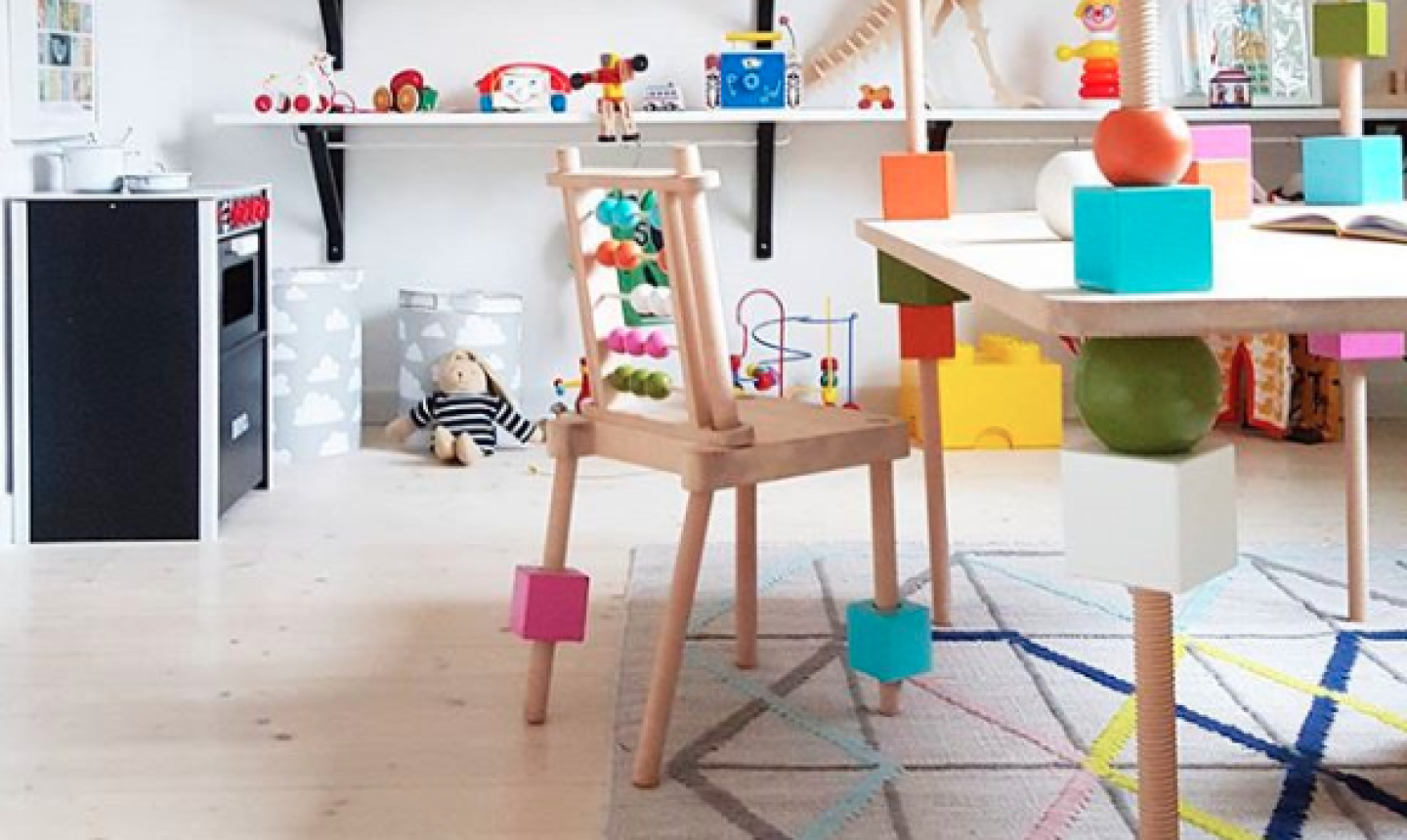 Photo by @mariadesignstudio
Why are we so excited about this room? The chair and desk actually double as toys! And the hands-on, interactive elements are sure to spark some innovations all their own.
7. Creative Royalty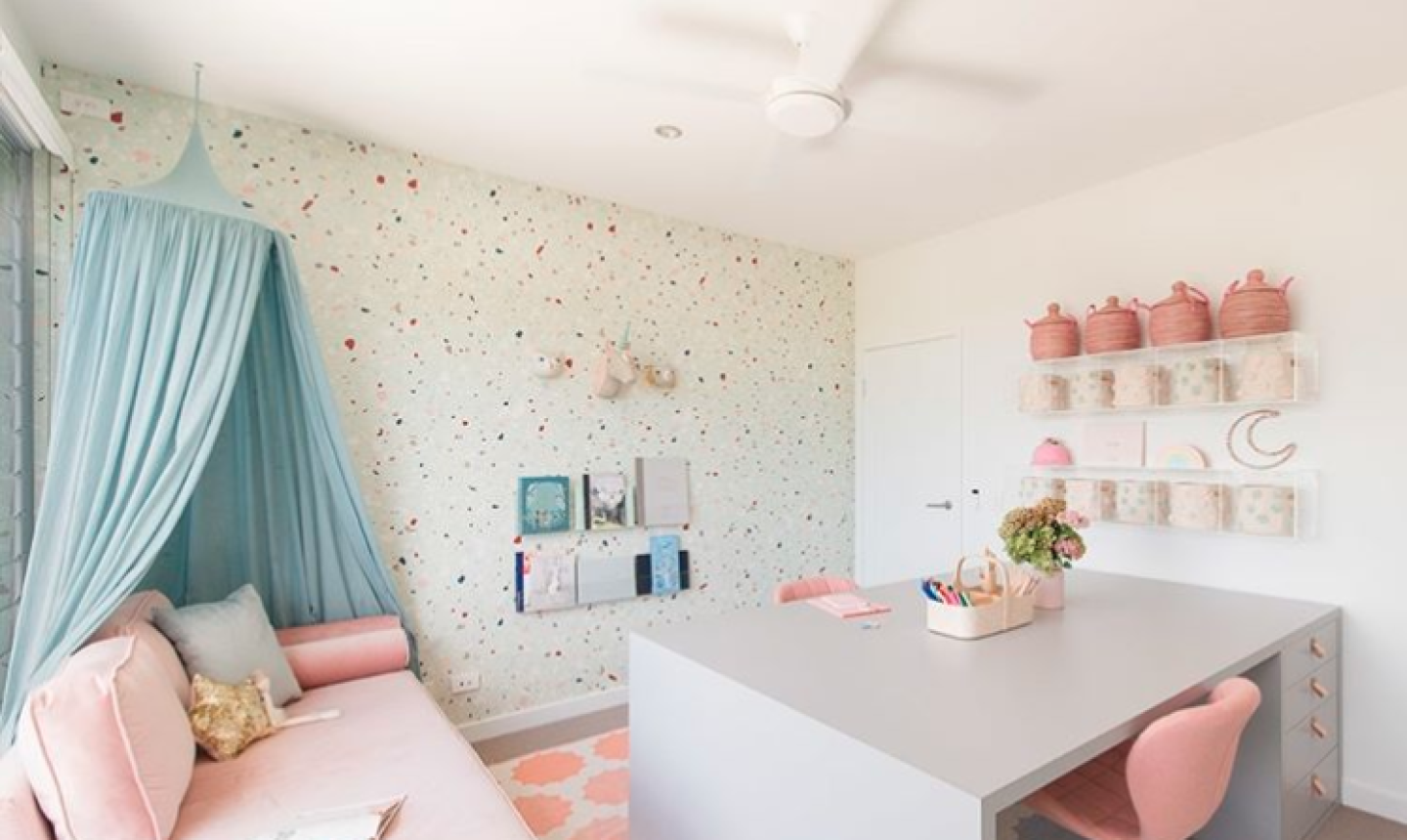 Photo by @petiteinteriorco
It's a setup fit for a queen (or king!). This ultra chic space says no to clutter and yes to ample space for drawing, painting and creating.
8. All Together Now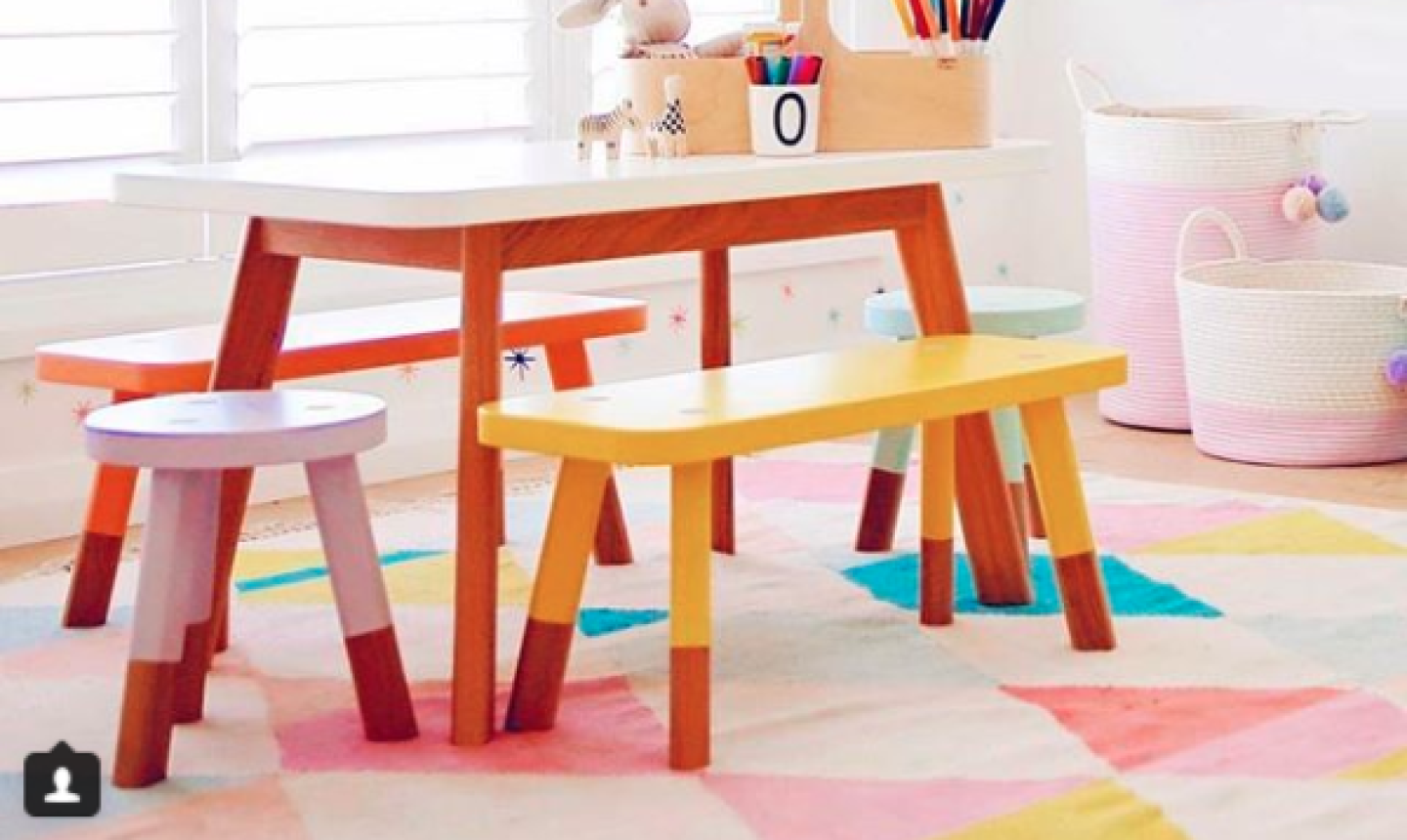 Photo by @thislittlelove_au
Now here's a bright idea: add a few extra benches and stools around the table so your whole gang can create together.
9. Personalized Prints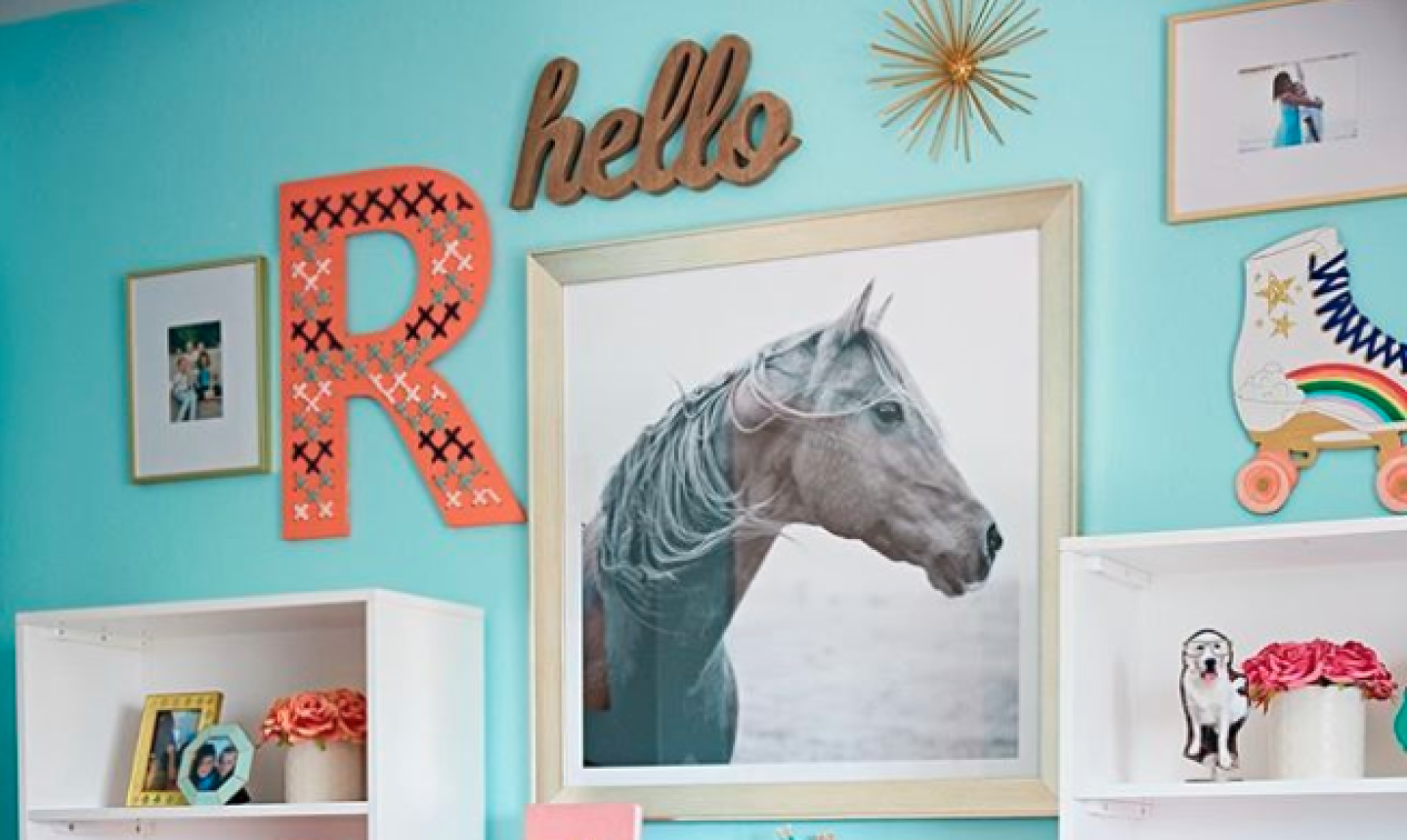 Photo by @johncwoodcock; design by @jandjdesigngroup
Start with a bold paint color, then layer prints and decor for a super energetic gallery wall.