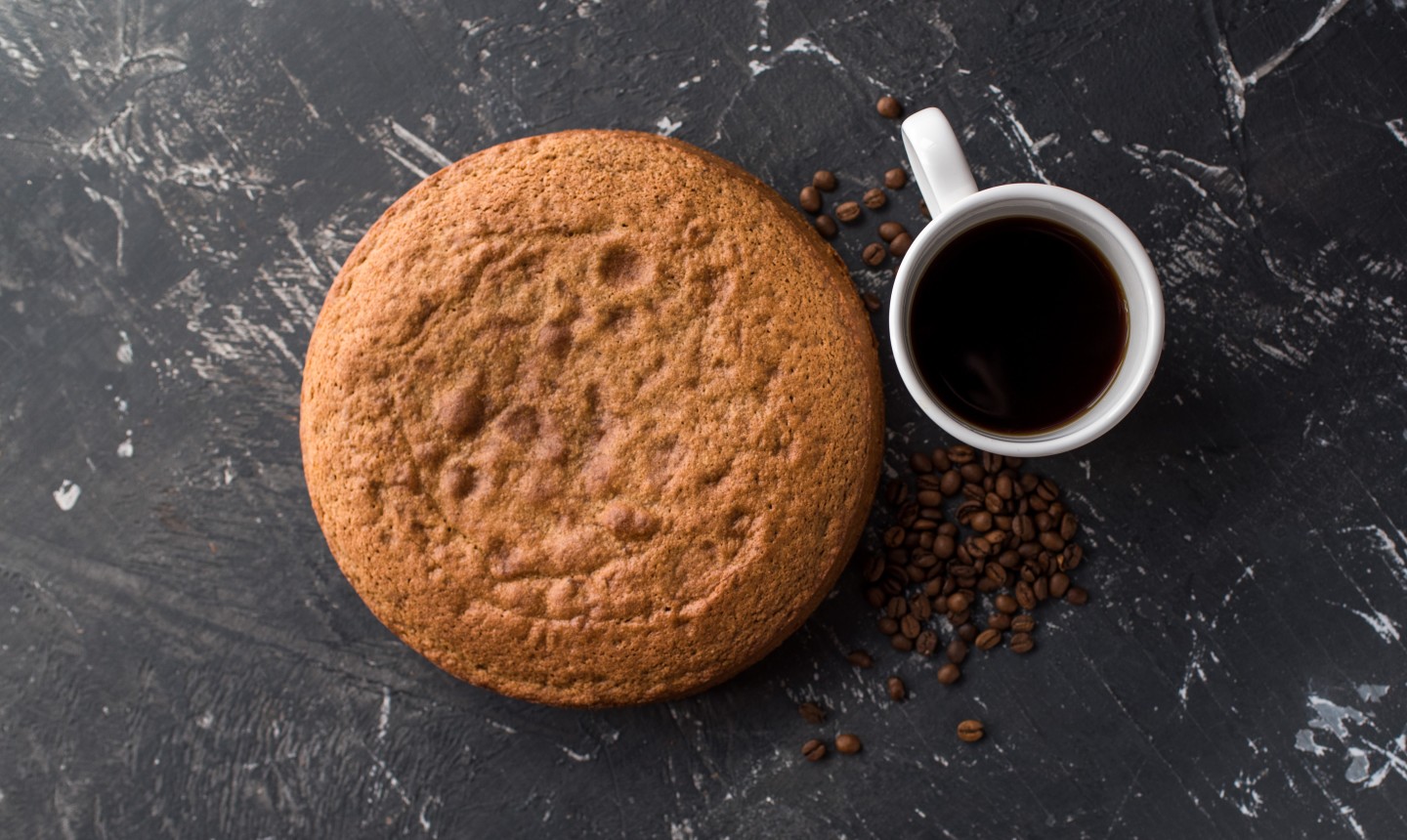 We'll take coffee any way we can get it, including this sweetly simple, flavor-infused sponge cake. Man About Cake's Joshua John Russell created this unusual recipe specifically with coffee lovers in mind.
Coffee Sponge Cake
Yield: Makes two 10″ round cakes
Ingredients
2 cups butter
3½ cups granulated sugar
2 cups whole milk
4 cups all-purpose flour
8 eggs, separated
8 teaspoons baking powder
2 teaspoons salt
4 teaspoons vanilla extract
3 tablespoons King Arthur Flour Espresso Powder
1 teaspoon ground cinnamon
Instructions
1. Preheat oven to 350 F. For convection baking, preheat to 325 F. Prepare the baking pans with pan spray and set aside.
2. In a bowl, sift together the all-purpose flour, baking powder, espresso powder, cinnamon and salt. Set aside.
3. In a stand mixer fitted with a whip attachment, whip the egg whites on high for about 1 minute, until frothy.
4. With the mixer still on high speed, sprinkle ½ cup of the sugar slowly into the whipped egg whites. Continue to whip until full peaks are achieved, about 5 minutes. Set the whipped egg whites aside.
5. In a stand mixer fitted with a paddle attachment, cream butter and the remaining 3 cups of sugar on medium-high speed until light and fluffy.
6. With the mixer on medium speed, slowly add the yolks a bit at a time, allowing them to blend in fully before the next addition. Scrape the bowl.
7. Combine the vanilla and milk.
8. With the mixer on low, alternately add the dry and wet ingredients one-third at a time. Scrape the bowl in between each addition. After the last of the ingredients are in the bowl, mix until all ingredients are fully incorporated.
9. Take the bowl off of the stand mixer and fold in the whipped egg whites a little at a time by hand.
10. Divide the batter into prepared pans and bake for 45 to 50 minutes. When fully baked, cakes should be done to the touch and a cake tester inserted into the cake should come out clean.