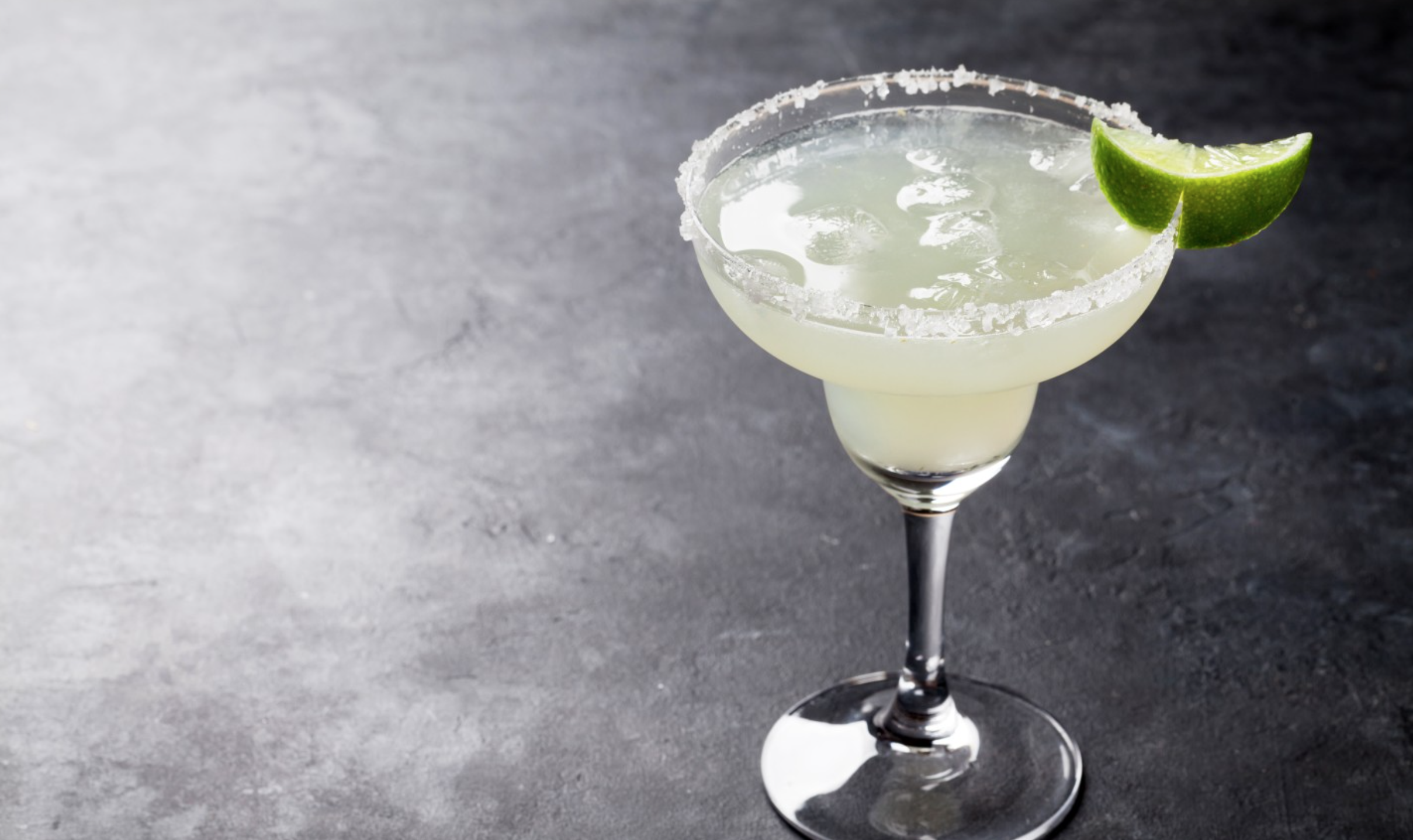 Chef Rick Bayless knows his way around a margarita. He literally wrote the book on authentic Mexican cooking, hosts the longtime PBS show Mexico: One Plate at a Time, and owns a bunch of bustling Mexican joints around the country. And lucky for us — and our happy hour buddies — he's here to explain not only how to mix up this classic drink but also how to upgrade it to suit your specific tastes. Cheers to that!
The classic margarita recipe follows the formula for a "sour drink," which is a whole category of sippers including things like mojitos and whiskey sours, explains Bayless. For each glass, you'll need 1½ to 2 ounces of a base spirit (tequila, of course, in this case!), 1 ounce of something sweet, and 1 ounce of something sour. But it's what you pick for each of these ingredients that can take your cocktail from good to great. Below we'll show you how to build the best margarita based on your own preferences.
Pick a Tequila
Rule numero uno? Always, always choose a bottle marked "100 percent agave." This means you're getting pure tequila, without additives like cane sugar or even other types of liquor. Plus, it tastes better and may lessen your hangover (sign us up!).
Beyond that, it's really about preference: Blanco and silver tequilas are completely unaged so they'll add a bright-and-fresh flavor to your drink. (They also score extra points as Bayless' personal margarita faves.) For a smooth, mellow cocktail, opt for a reposado tequila. If you go for super-rich flavors, you can try an aged añejo. (This variety is the most pricey, though, so you might want to save it to sip on the rocks.)
Sweeten It Up
An orange liqueur, like Cointreau, helps give you the classic sweet-and-citrusy flavor that you crave in a margarita. But if you want something a little less punchy, you can go for a basic triple sec. Feeling fancy? Experiment with the brandy notes of Grand Marnier for a deeper flavor. (You can also cut these liqueurs with some agave or simple syrup to mellow them out.)
Add Something Sour
Where there's something sweet, there must be something sour. And lime juice is king in margaritas — especially fresh lime juice. So step away from that store-bought bottled stuff, and squeeze the limes immediately before mixing your drink. What you can personalize here is the amount, adding a little more or less juice depending on how tangy you want your drink. (Don't go too crazy though: Bayless says to stick between ¾ ounces to 1 ounce. Even this small variation can make a big difference!)
Make Your Margarita
Once you've sorted out all your ingredients, you can use the recipe below to create your cocktail.
Ingredients
1½ to 2 ounces tequila
1 ounce orange liqueur or agave/simple syrup
1 ounce fresh lime juice
Cocktail shaker
Coarse salt
Instructions
1. Combine ingredients into a cocktail shaker half-filled with ice, then shake vigorously for a full 15 seconds to chill the drink and make it frothy.
2. Rim your glass with lime juice and salt. Pour, enjoy. Salud!