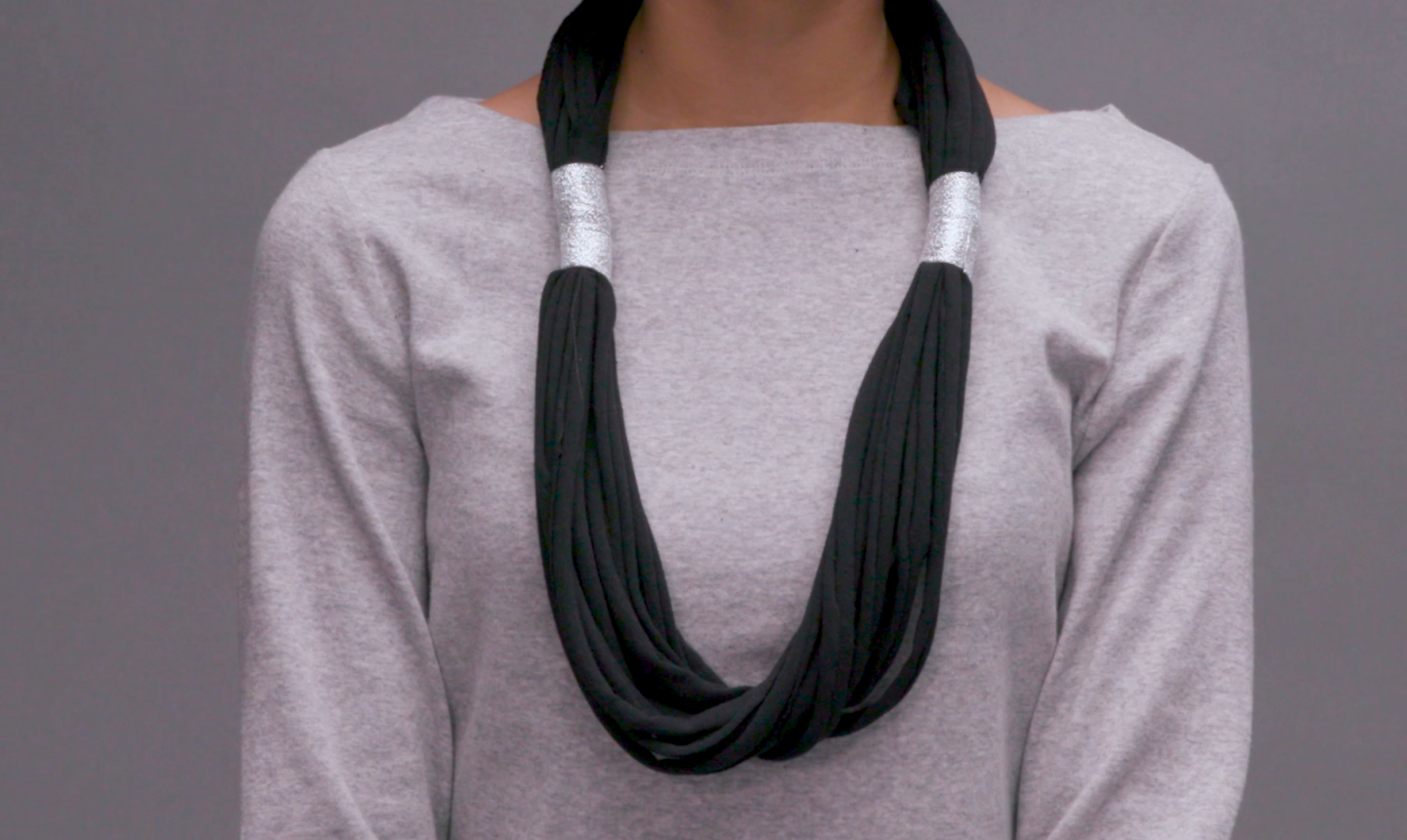 Everybody's got that drawer full of old T-shirts that never see the light of day. But we found a fun and fashionable way to give them new life! Here's how we turned a boring old T-shirt into a show-stopping statement necklace.
Chunky T-Shirt Necklace
Level: Easy
What You Need
T-shirt
Long ruler
Rotary cutter
Cutting mat
Hot glue gun
Decorative ribbon
Instructions
1. Starting from the bottom edge of the T-shirt, cut 1½" horizontal strips until you reach the sleeves.
2. Gather all the strips together and slide your hands through the center of the loop. Tug on the strips a bit to make the edges curl in.
3. Wrap a long piece of decorative ribbon (we chose metallic!) around all the strips, using a dab of hot glue to secure in place.
4. Repeat, wrapping the ribbon directly opposite the first ribbon.
Now go on and sport your new accessory!
Good to Know: Got more T-shirts in need of an upcycle? Check out how to turn them into T-shirt yarn you can knit or crochet, or make 'em into an eco-friendly quilt.