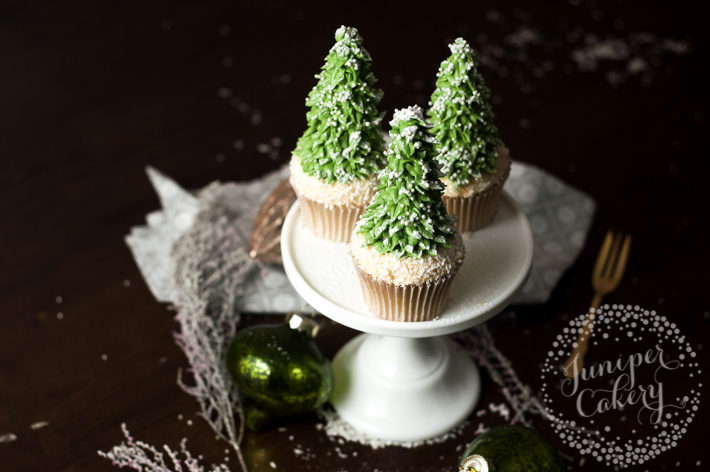 These fun Christmas cupcakes have a secret: there's an ice cream cone under there! That means you get to make a big splash at the holiday party with remarkably little stress. Just grab a few fun supplies, scoop up some shredded coconut and let it snow!
Christmas Tree Cupcakes
Level: Easy
What You Need
Cupcakes, baked and cooled (use your favorite recipe)
Cupcakes baked in festive liners (we used gold)
Sugar waffle ice cream cones
Green tinted buttercream
Sprinkles
Cream colored buttercream
Dried coconut shreds
Small closed star piping tip
Large plain round piping tip
Piping bags
Small sharp knife
White edible luster dust (optional)
Instructions
1. Make a Buttercream Base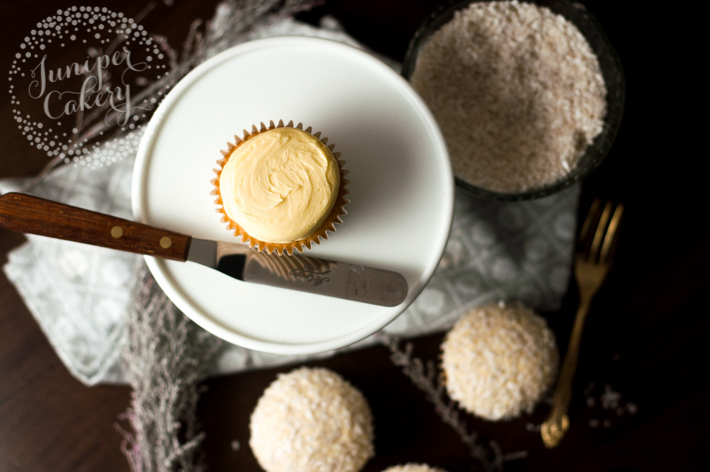 Pipe a thin layer of cream tinted buttercream on your cupcakes using a large plain round piping tip. This will be the snow covered "ground" of your cupcake.
2. Let It Snow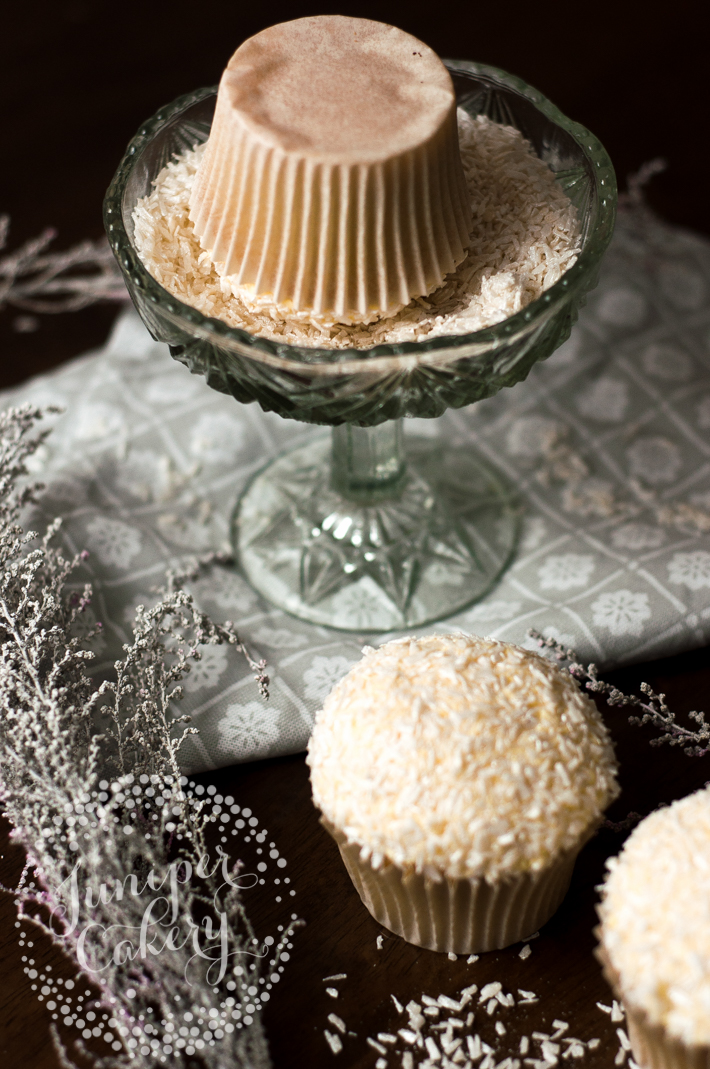 Dip and gently roll the top of your cupcake in a bowl full of dried coconut for a fake snow look. Set aside. (You can also amp this up by mixing white edible luster dust in with the coconut!)
3. Trim the Cone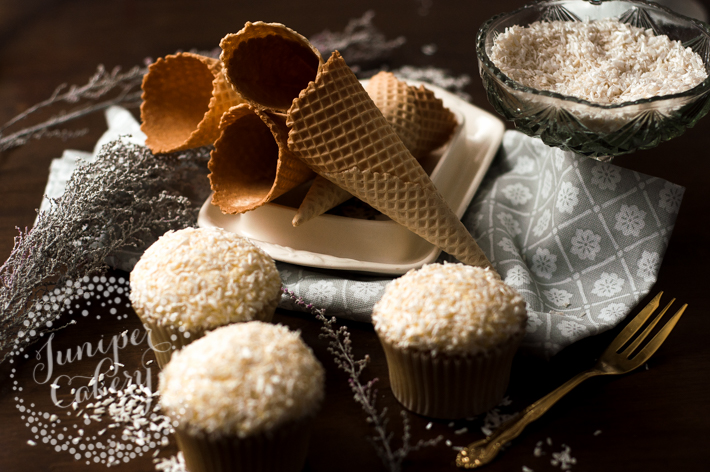 Using a sharp knife, gently trim down a waffle cone. You'll want to make it small enough that the base doesn't cover your whole cupcake, so the layer of snow show around the edges.
4. Place the Cone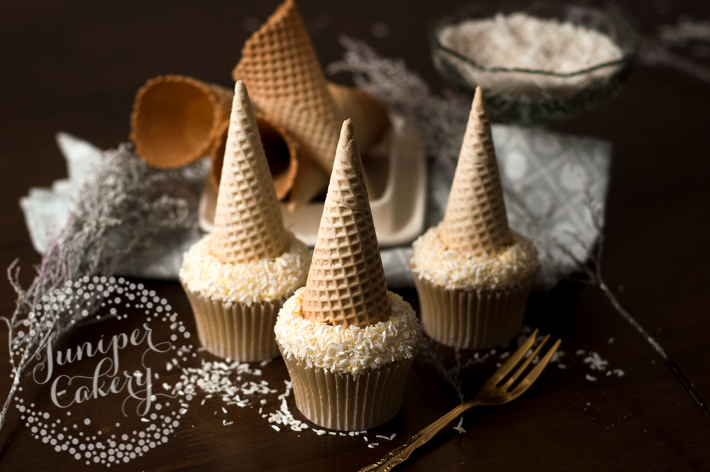 Gently nestle the trimmed ice cream cone into the center of your cupcake, making sure not to press too hard.
5. Pipe the Tree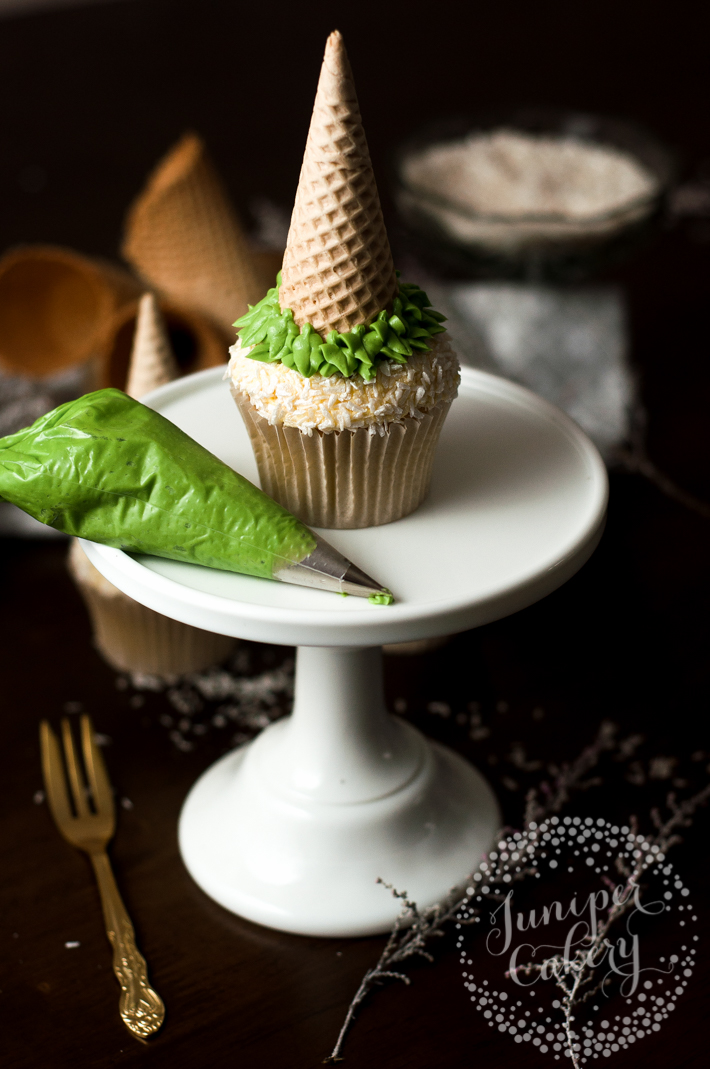 Grab a piping bag fitted with a closed star tip (though you can use a leaf tip or even a grass piping nozzle if you prefer). Fill the bag with green buttercream and begin adding the boughs to your tree. Start at the very bottom and work your way around to the top so that the buttercream "foliage" layers over each row as you work upward.
6. Decorate!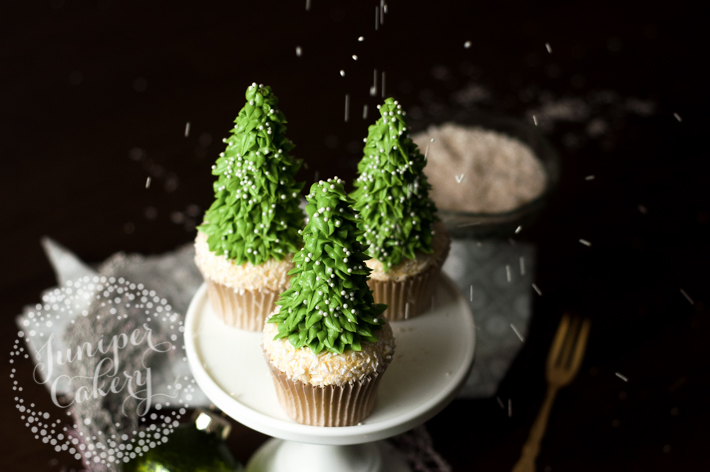 Add any decorations you like to the top of your piped Christmas trees (think cute gingerbread star cookies or even small fondant angels). You can also keep it simple with a dusting of coconut snow.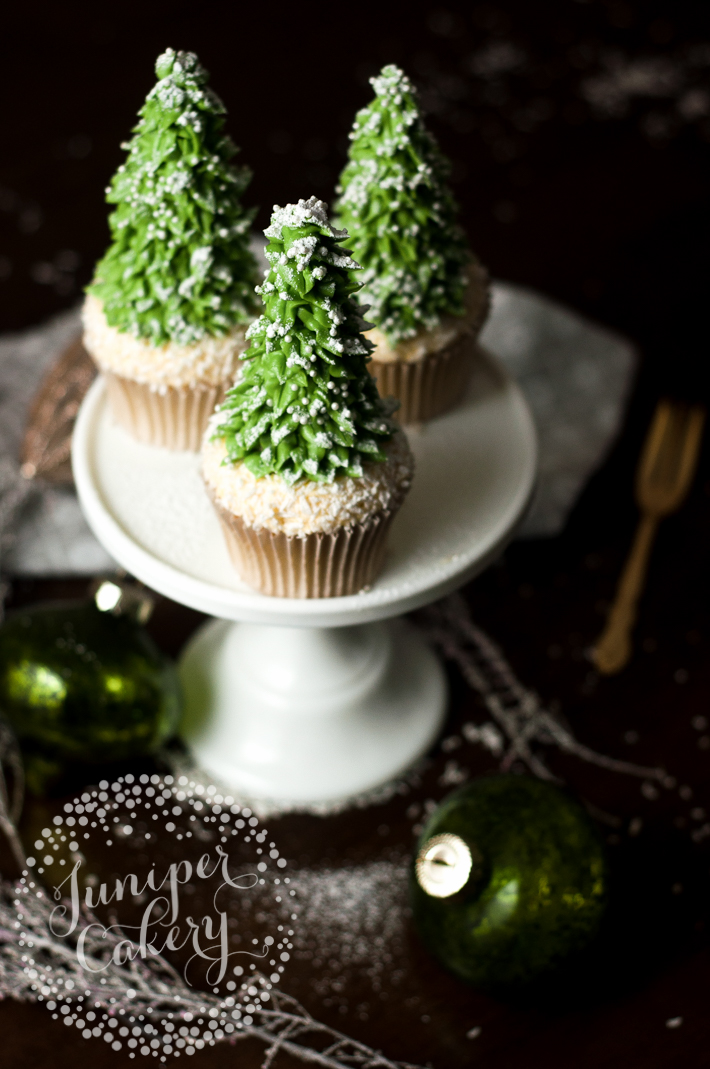 Happy holidays!