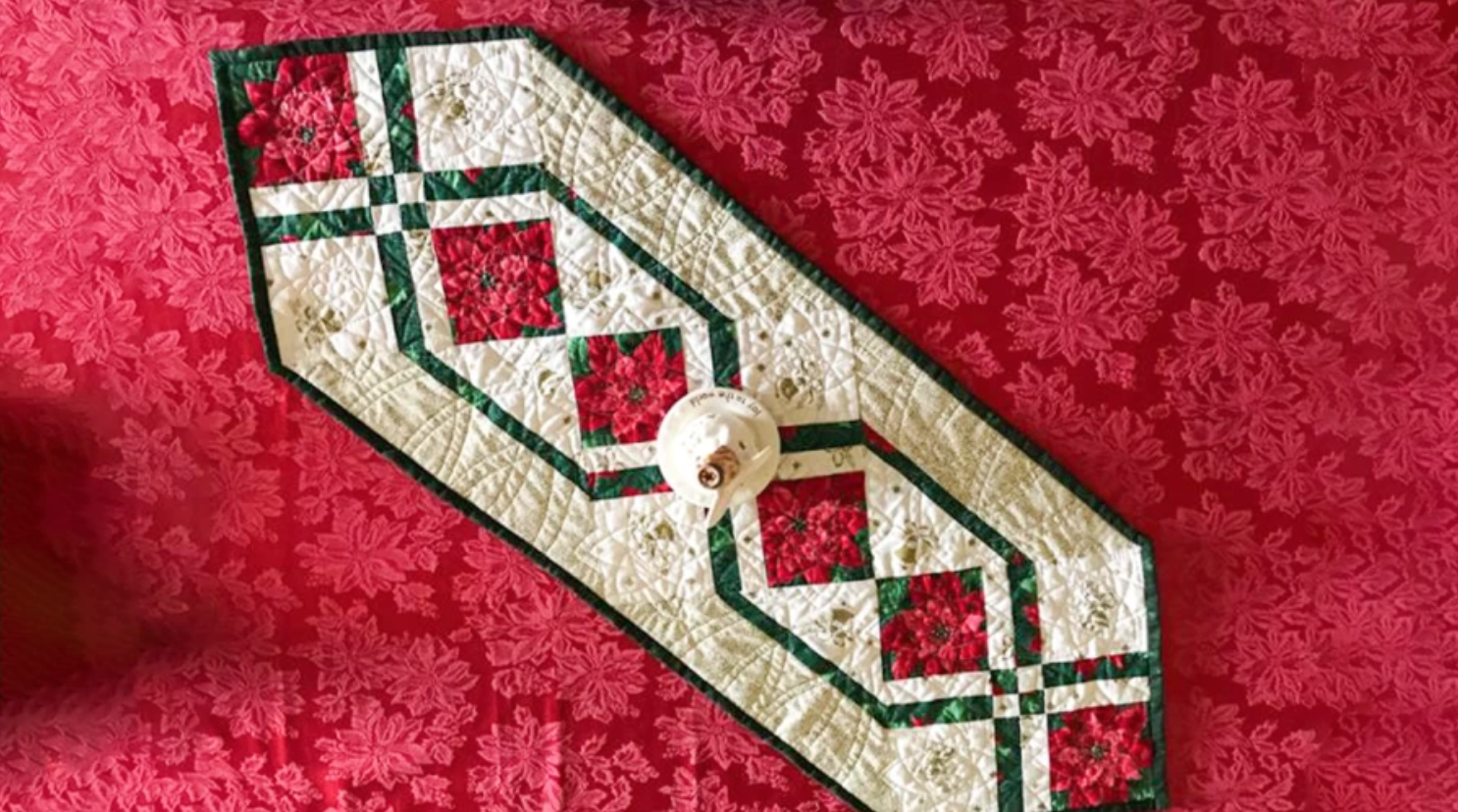 Once the tree is decorated, it's time to turn your attention to another area of the house that's always in need of a little holiday flavor: the kitchen table. After all, a table runner makes a great centerpiece for your family's holiday meal. These patterns stitch up quick, so you can make 'em in a weekend and have them done well before the big day.
1. Gingerbread Christmas Table Runner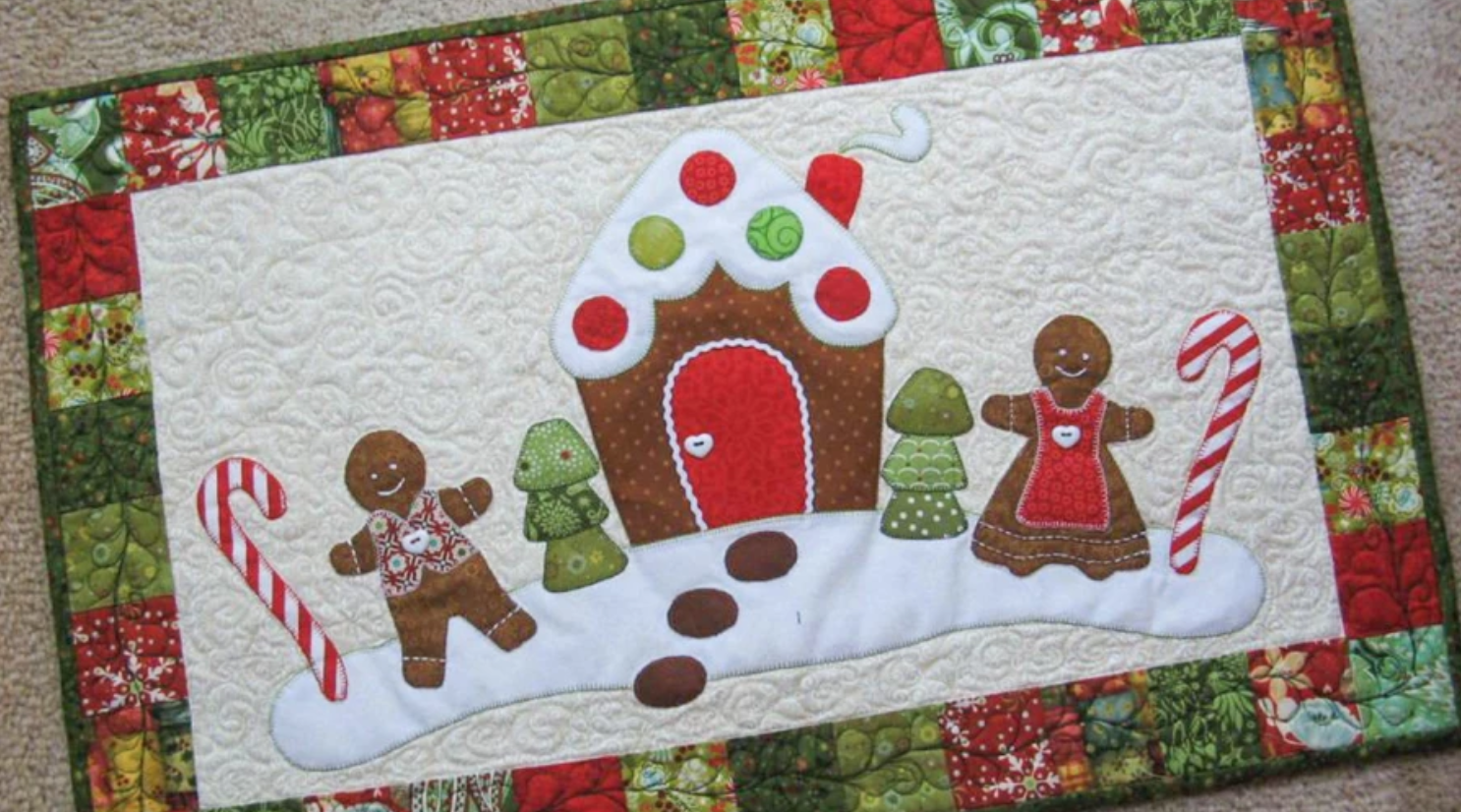 Appliqué a sweet gingerbread house table runner with candy canes and gumdrop trees. The fusible appliqué makes this project come together quickly, so once you finish it with free-motion quilting you have the perfect table topper (or wall hanging).
SHOP THE PATTERN
2. Poinsettia Table Runner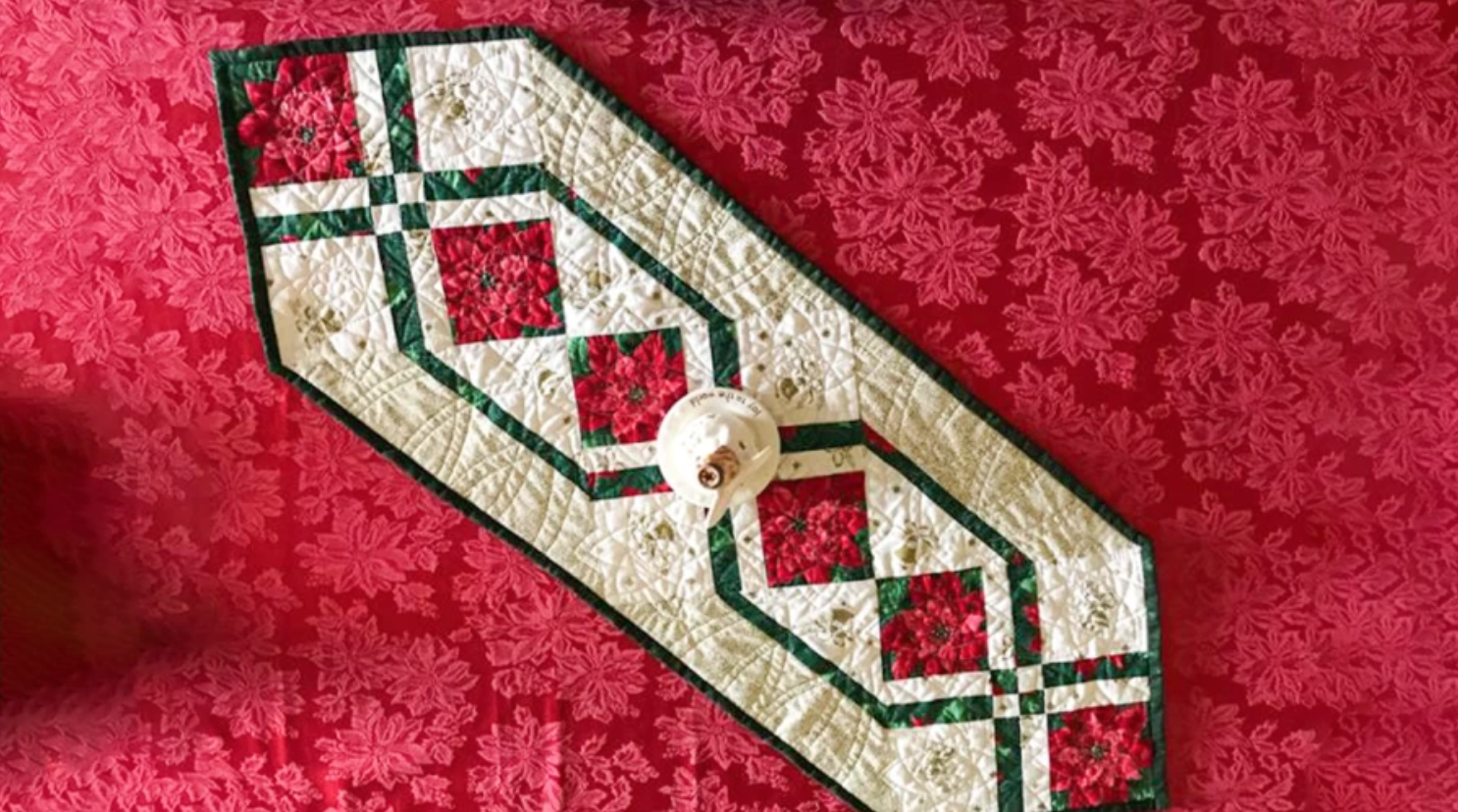 Put your Christmas fabric to good use and stitch the iconic plant of the holidays. This pattern comes with detailed cutting instructions (making it totally beginner-friendly) and three different ways to finish the ends — make one to match your poinsettia cupcakes!
SHOP THE PATTERN
3. Christmas Holly Table Runner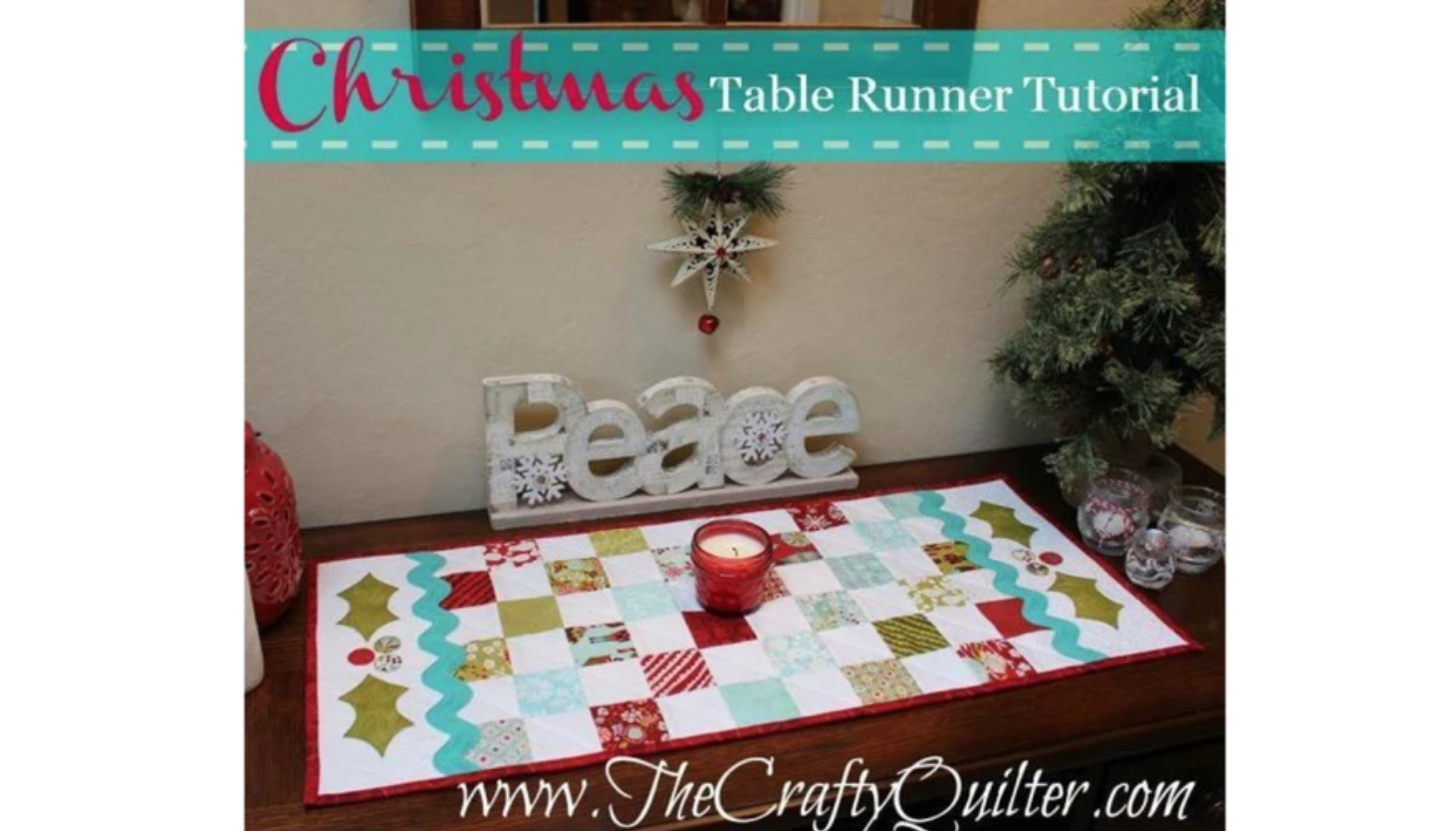 Deck your table with quilted holly! This runner easily comes together with charm squares , and the applique and rickrack details really make it pop.
<GET THE PATTERN
4. Christmas Candles Table Runner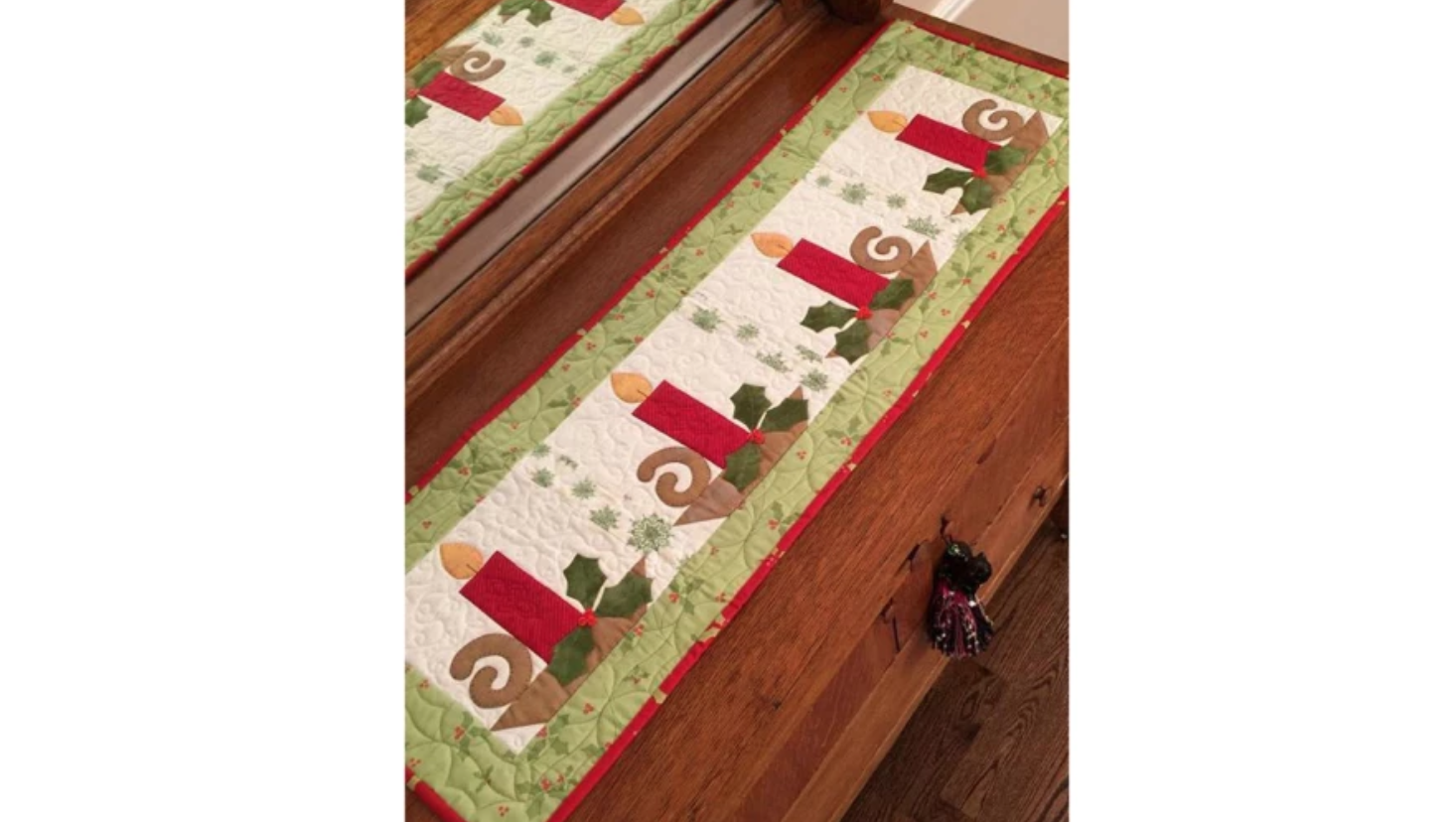 Give your table an extra cozy vibe with glowing Christmas candles in your design. It makes for easy piecing, and you can even finish it off with 3D button embellishments on the holly.
SHOP THE PATTERN
5. Strippy Christmas Runner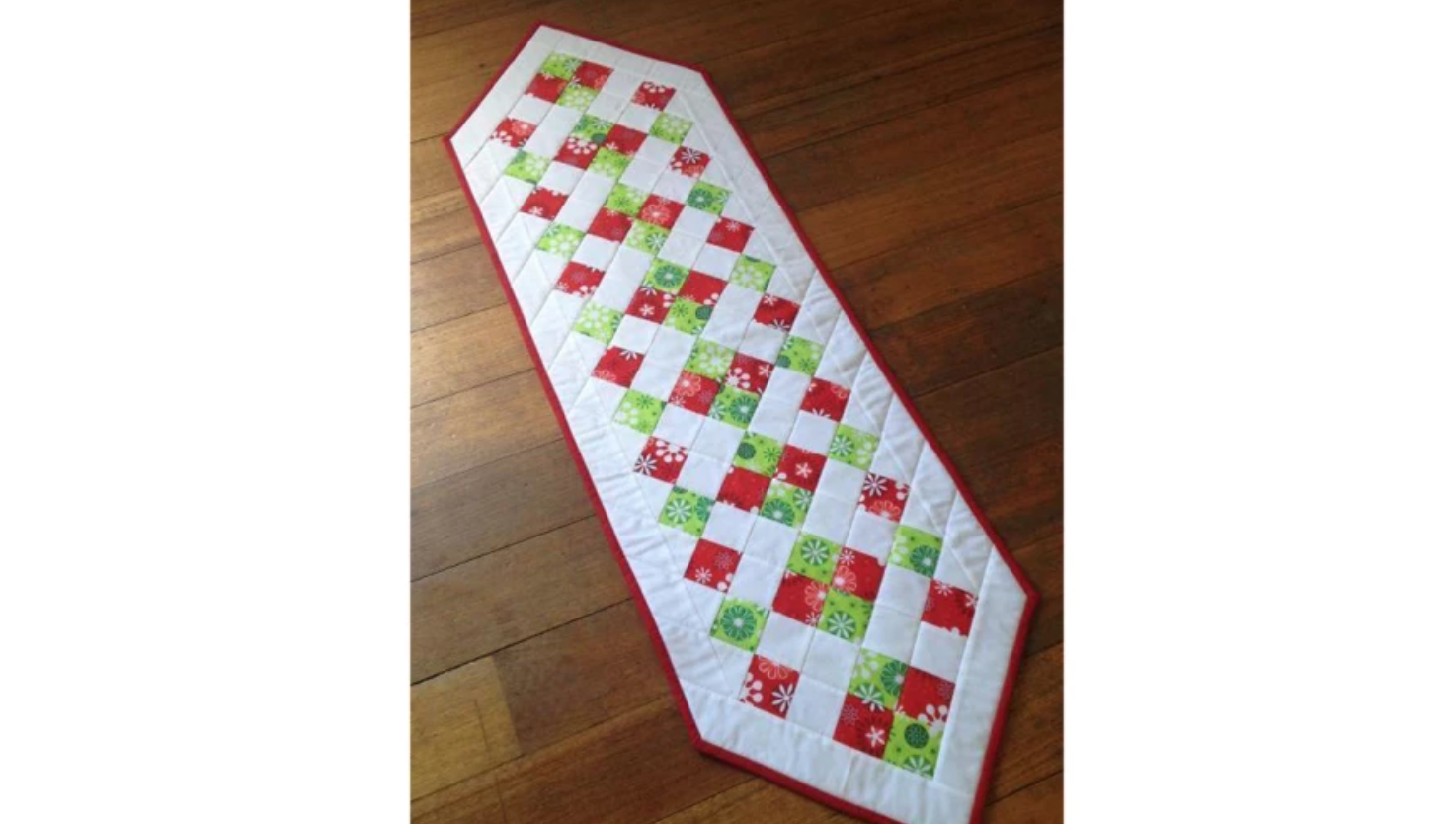 Strip piecing helps this beginner-friendly quilted table runner come together lickety split. You'll love stitching it so much, you can change up the color palette post-Christmas and make one for every holiday.
<GET THE PATTERN