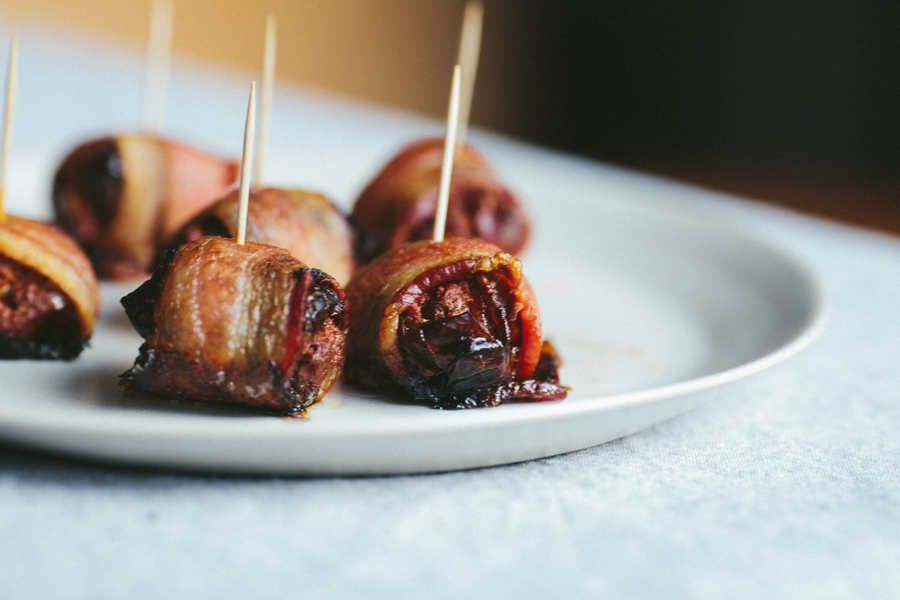 Recently, while in Chicago, I took myself out to dinner. It was an early dinner and at first I was the only one there. All of this was perfectly fine especially when I saw the menu. The chorizo-stuffed-and-bacon-wrapped dates immediately jumped out at me. When the waitress approached me her first recommendation was the dates, so I knew it was settled.
At the restaurant Avec, they have made their dates legendary. After I shot off an Instagram into the world, every comment urged me to get the dates.
The legend doesn't not come from complexity in the preparation it is because they taste so freaking delicious. Avec serves their dates with a smokey tomato sauce, but for our purpose I left out the sauce and instead decided to stuff cheese into the mix.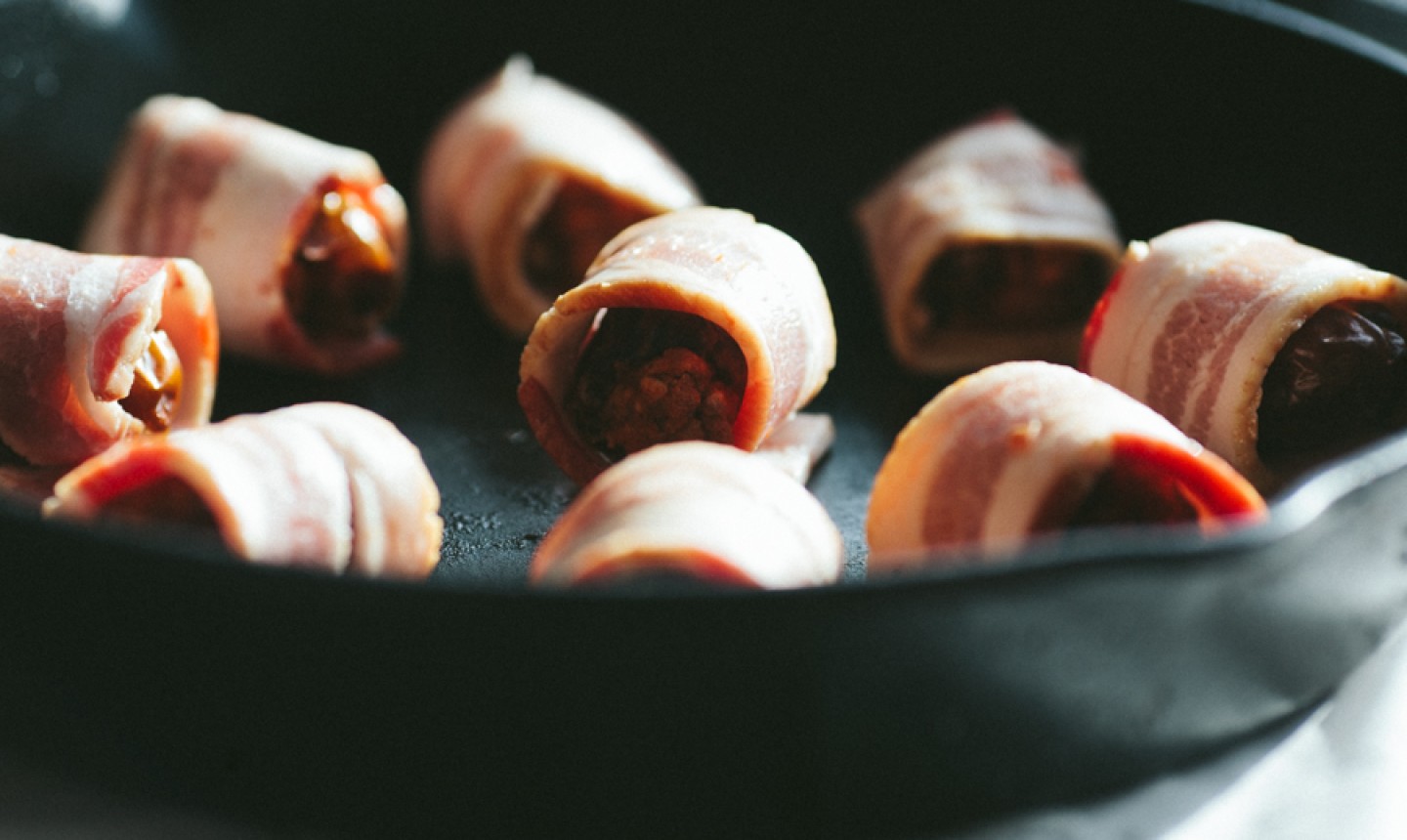 Chorizo is a Spanish sausage that comes either fresh or cured. It's brilliant red in color from the smoked paprika. It's smokey, lightly spiced and a perfect match for a sweet date. Here I like to use fresh ground. If you can only find the sausages that's fine, just be sure to remove the casings. If you can't find chorizo, spicy Italian sausage will make a fine substitute.
These are just the sort of thing your holiday party needs. Believe me, I could make a meal of these and a glass of champagne (along with a salad and you've recreated my meal in Chicago).
If pre-planning is your game then you'll be thrilled to note that these can be made up to 3 days in advance and then popped into the oven just as your guests arrive. Or do as I have done and stick them in your freezer. Come Christmas Eve I may be running around frantic finishing up the wrapping and my traditional beef Wellington, but I can take a bit of peace in knowing that at least our appetizers are ready to go.
How to make cheese-and-chorizo stuffed dates: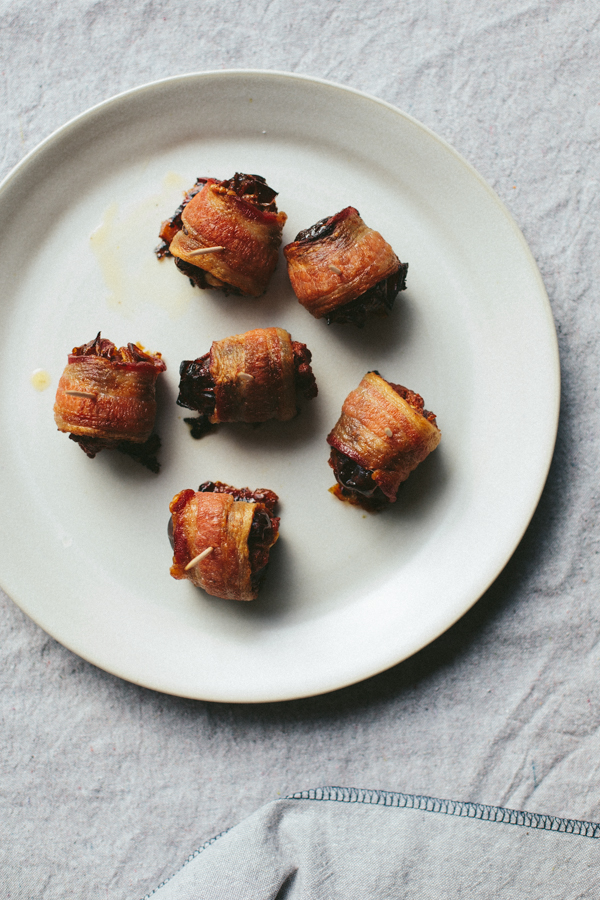 Adapted from Avec Restaurant in Chicago
Makes 15 appetizers
Ingredients:
16 Medjool dates, pitted
8 ounces fresh, ground chorizo sausage
8 pieces of bacon, halves
About 2 ounces cheese such as manchego, parmesan, pecorino or fontina, cut into 1/4-inch x 1-inch (doesn't have to be exact) strips
Directions:
1. Preheat the oven to 350 F.
2. Open up the dates wide without splitting them in half.
3. Flatten a 1/2 tablespoon (roughly) size ball of chorizo in the palm of your hand. Then tuck in a piece of the cheese. Cover the cheese and form the chorizo into roughly the same size as the date. Place this in the center of the date and hug the date around the meat. The date will no long close but that's okay.
4. Wrap a piece of the halved bacon around the date then place on a baking sheet or in a cast-iron skillet.
5. Once all the dates have been stuffed, bake the dates for 15 minutes before turning up the oven to 400 F. Bake for an additional 10 minutes more. If the bacon is still not crisp turn on the broiler for a few minutes until it is.
Serve these dates while warm. These dates can easily be made up to three days in advance or frozen for up to 1 month.