Every cookie has a story. And sometimes, the best cookies begin with tradition. Luckily, tradition is a simple recipe. All it takes a little repetition and a melt-in-your-mouth treat, and you're well on your way to holiday cookie stardom.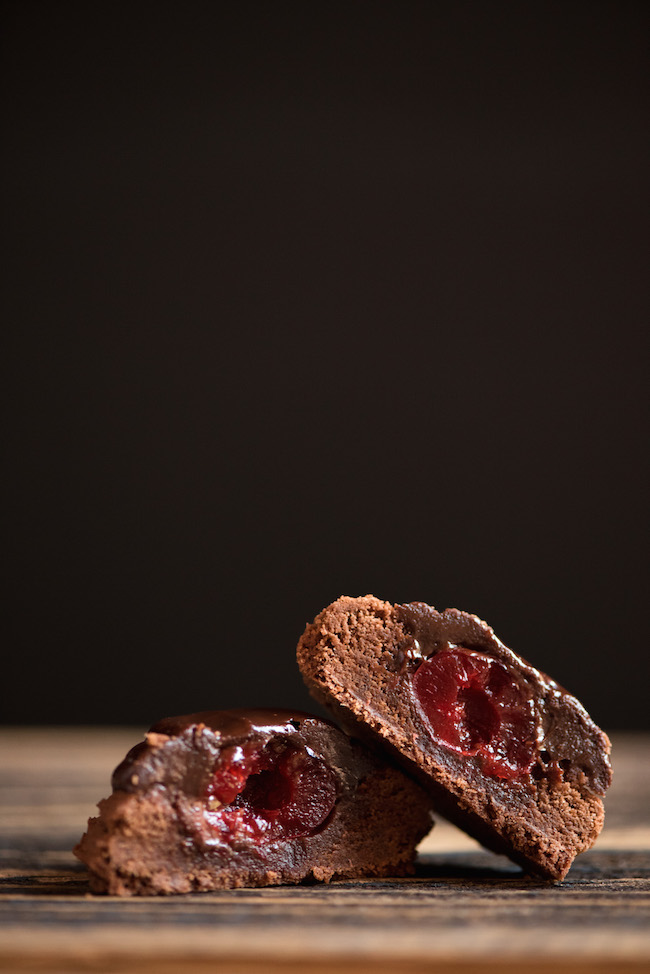 Graphic designer Nichelle experienced this first hand: She has fond memories of a certain brownie-like cookie, drizzled in chocolate, with a maraschino cherry baked into the center.

Every Christmas, Nichelle's mother would let the children help out by assigning them the job of rolling out exactly 48 brownie dough balls and making an imprint for the cherry.


As Nichelle and her siblings grew, this job was passed down to the younger children. And now, three generations of kids have assisted in the chocolate-coated cherry cookie making.

Because this cookie plays such a big role in the holiday festivities at her house, Nichelle automatically assumed that the recipe had been in the family for quite some time. It wasn't until fairly recently that she discovered she'd been mistaken.

As it turns out, her mother had stumbled upon this recipe over thirty years ago. She'd never seen these cookies at a cookie exchange, and thought that they were far more exciting than the standard Russian teacakes that filled most cookie tins.

Nowadays, chocolate-coated cherry cookies are a non-negotiable part of the holidays, and a new tradition that will be carried on for years and year to come.


Chocolate-coated cherry cookies recipe
Makes about 4 dozen cookies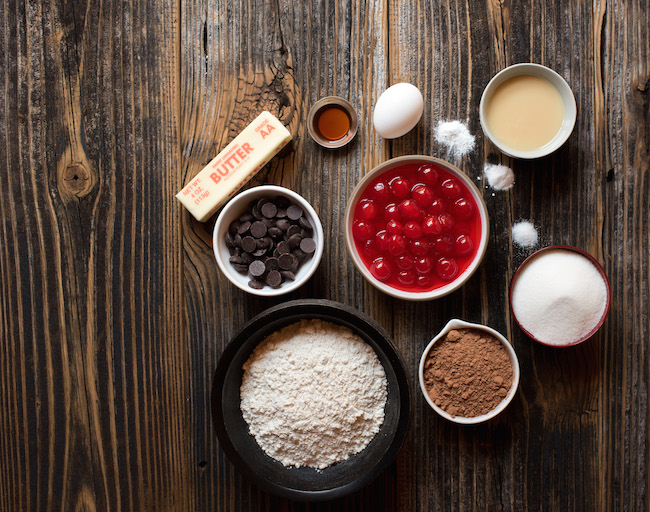 Ingredients:
1½ cups all-purpose flour
½ cup unsweetened cocoa powder
¼ teaspoon salt
¼ teaspoon baking powder
¼ teaspoon baking soda
½ cup (1 stick) butter, softened
1 cup sugar
1 egg
1½  teaspoons vanilla
10-ounce jar (or about 45) maraschino cherries
1 cup semisweet chocolate chunks or chips
½ cup sweetened condensed milk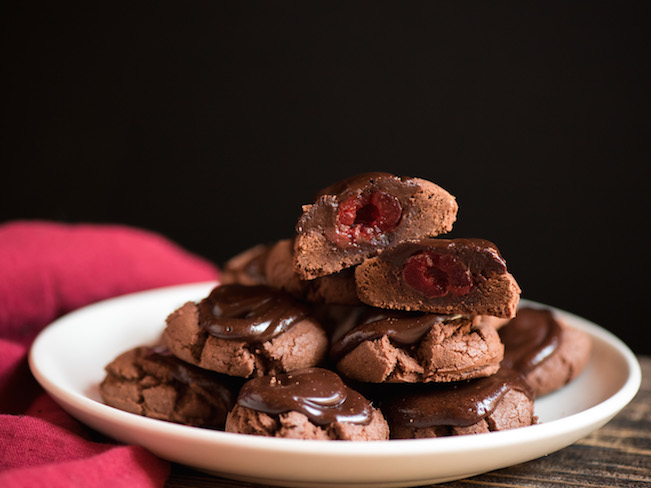 Directions:
In a large bowl, mix together flour, cocoa powder, salt, baking soda and baking powder. Set aside.
In the bowl of a stand mixer, combine butter and sugar. Beat at a low speed until fluffy.
Add egg and vanilla, and continue beating to combine.
Add dry ingredients to the stand mixer bowl, a little at a time, beating until well blended. Scrape the sides of the bowl as necessary.
Roll equal-sized portions of dough into 1" balls; place rolled dough onto an ungreased cookie sheet. Use your thumb to press the center of each piece, creating a small divot.
Drain maraschino cherries, reserving the juice. Place one cherry in the center of each cookie.
In a small saucepan, combine chocolate chunks and sweetened condensed milk. Heat over low heat, stirring frequently, until chocolate is melted. Stir in 4 teaspoons of the leftover cherry juice; add more cherry juice if thinner frosting is desired.
Spoon about 1 teaspoon of the chocolate frosting over each cherry, covering it completely.
Bake at 350 F for about 10 minutes, or until done. Cool on a wire rack.