This cookie is a combination of the snacks I simply can't resist: cookies, chocolate and potato chips. Yes, potato chips! This dark-chocolate-chip-potato-chip cookie hits that snack-craving spot. It was born from the hunger pangs of my struggle to find something to munch on that was chewy, sweet, salty and satisfying! I bequeath to you this recipe of taste-bud joy.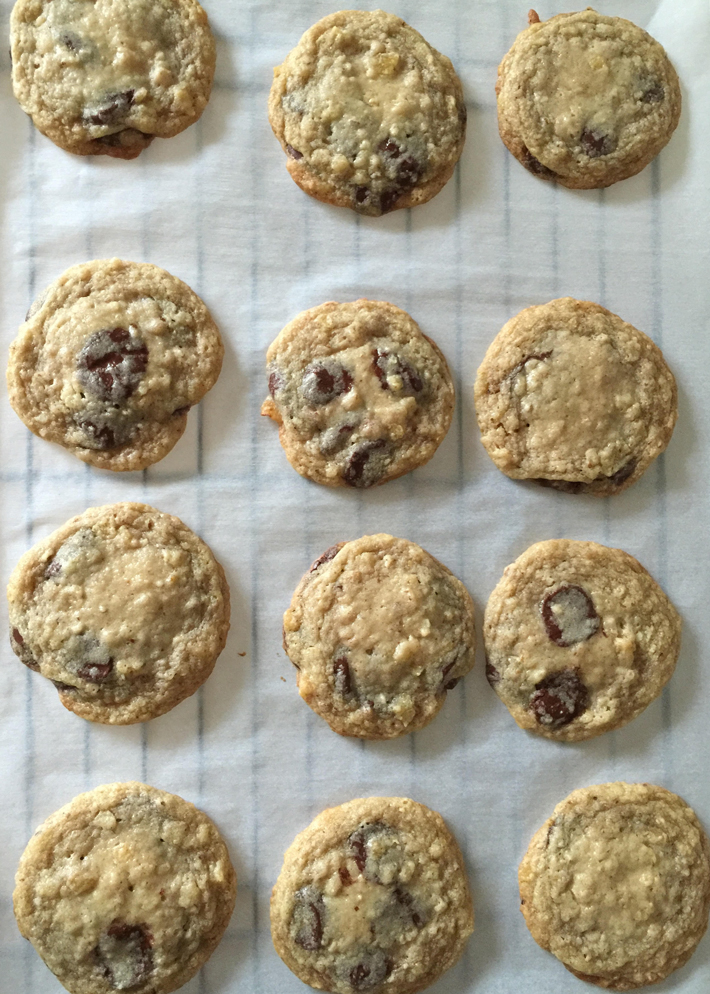 Dark-Chocolate-Chip-Potato-Chip Cookies
Makes 4 dozen cookies.
Ingredients:
1 cup salted butter (2 sticks) at room temperature
1 cup granulated sugar
½ cup packed brown sugar
2 eggs
1 teaspoon vanilla extract
2 cups flour
1 teaspoon baking soda
½ teaspoon salt
½ cup (4.5 ounces) ground pecans
3 cups (5.5 ounces) kettle-style potato chips, crushed
1½ cups (10 ounce bag) dark chocolate chips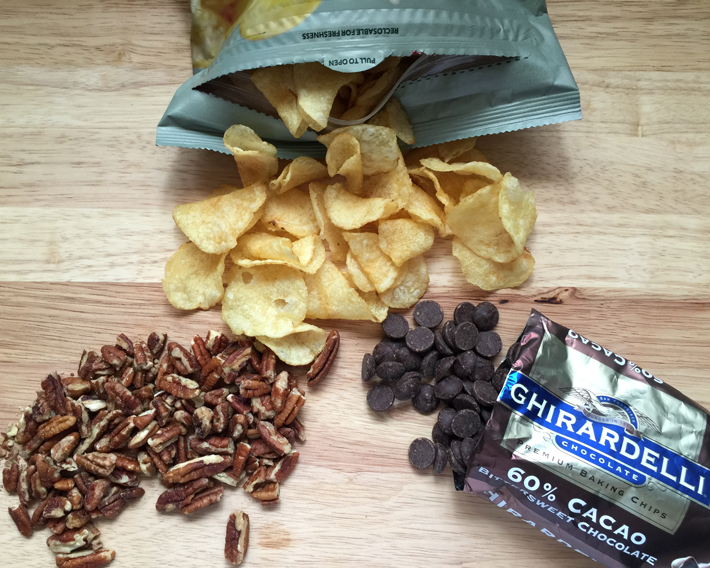 Step 1:
To prep the ingredients, we need to crush some chips and ground some pecans! I recommend using kettle-style potato chips. They're so much thicker and allow the texture of the potato chip to shine within the finished cookie.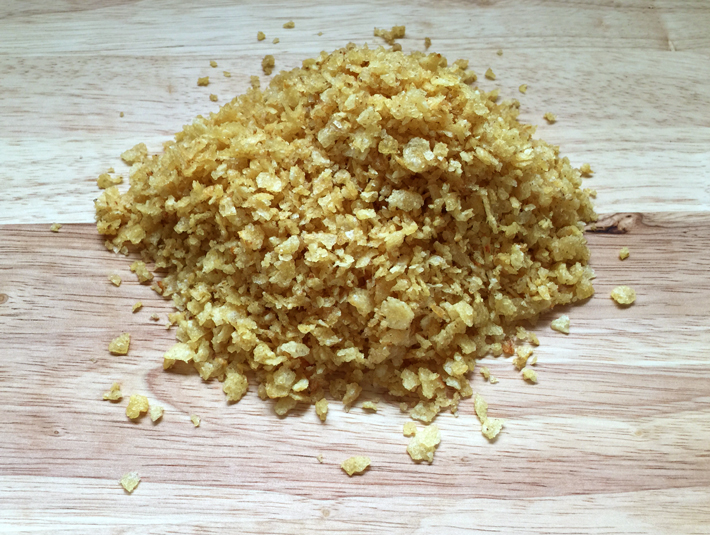 Using a food processor is the quickest way to crush the chips. Pulse until the largest pieces are about ¼ inch. Set the crushed chips aside.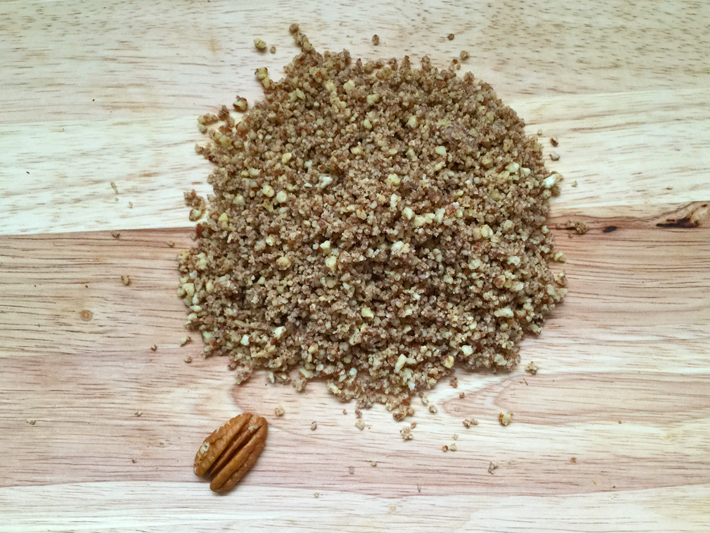 Step 2:
Use the food processor to ground the pecans. I like to ground them and have the flavor present throughout the cookie. Set aside.
Tip: Buying pecan pieces instead of whole pecans is significantly more economical.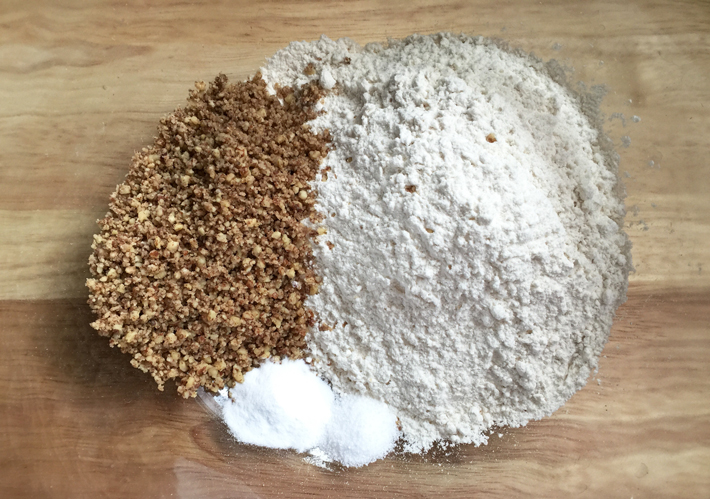 Step 3:
It's time to make the cookie dough. Combine the dry ingredients: flour, ground pecans, baking soda and salt in a medium bowl.
 
Step 4:
In the bowl of an electric mixer, beat butter and both sugars until fluffy. Add vanilla and eggs, beating until combined. Scrape the sides of the bowl if you need to.
Step 5:
Add the flour mixture into the wet mixture and combine on low speed.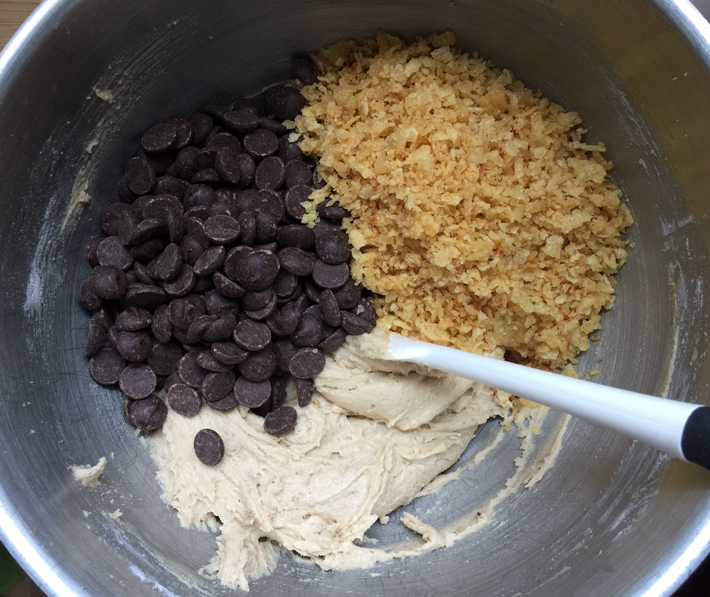 Step 6:
Add the chocolate chips and crushed potato chips. Stir with a spatula to combine. The dough will be really soft. 
Step 7:
Preheat oven to 375 degrees.
The cookie dough will be very soft. We'll need to refrigerate the dough before baking and there is a way to streamline this process. You'll need a couple of cookie sheets, a cookie scoop and parchment paper.
Scoop and arrange 1 dozen cookie portions onto a parchment paper-lined cookie sheet. Refrigerate the entire cookie sheet for at least 30 minutes. Keep cookie dough chilling in the fridge during this process.
Tip: This process of scoping and chilling is actually a best-kept-secret. With any type of cookie dough, it's always a good idea to scoop the portions out and refrigerating them for a few minutes before placing them in the oven to bake. This helps them retain their structure while baking.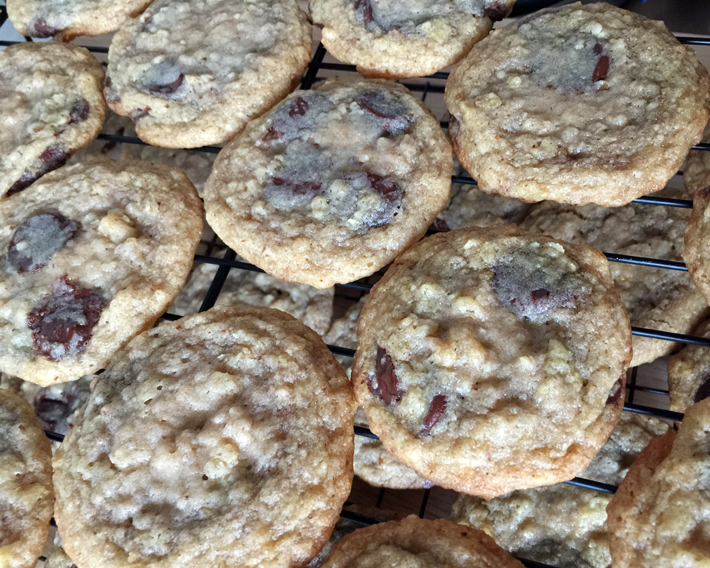 Step 8:
Place cookie sheet on the center rack in the oven. Bake for 8 minutes. Let cool on the cookie sheet until the cookies set and then turn the. out on racks.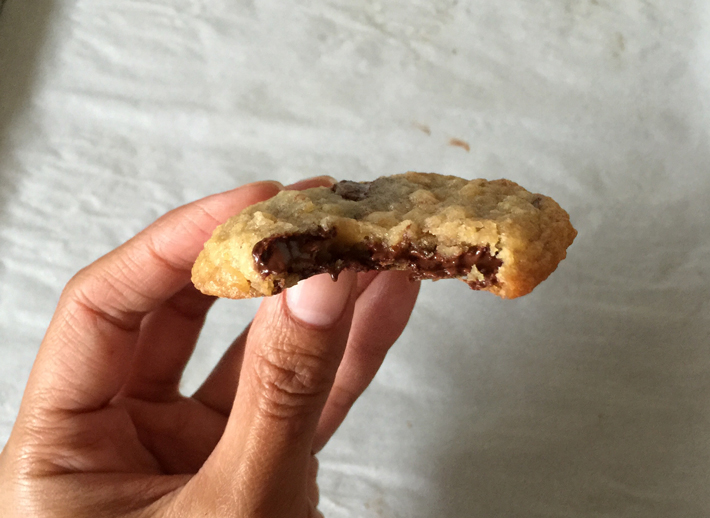 I hope you enjoy these chocolate-chip-potato-chip cookies as much as I do! 
What's your favorite indulgent treat?