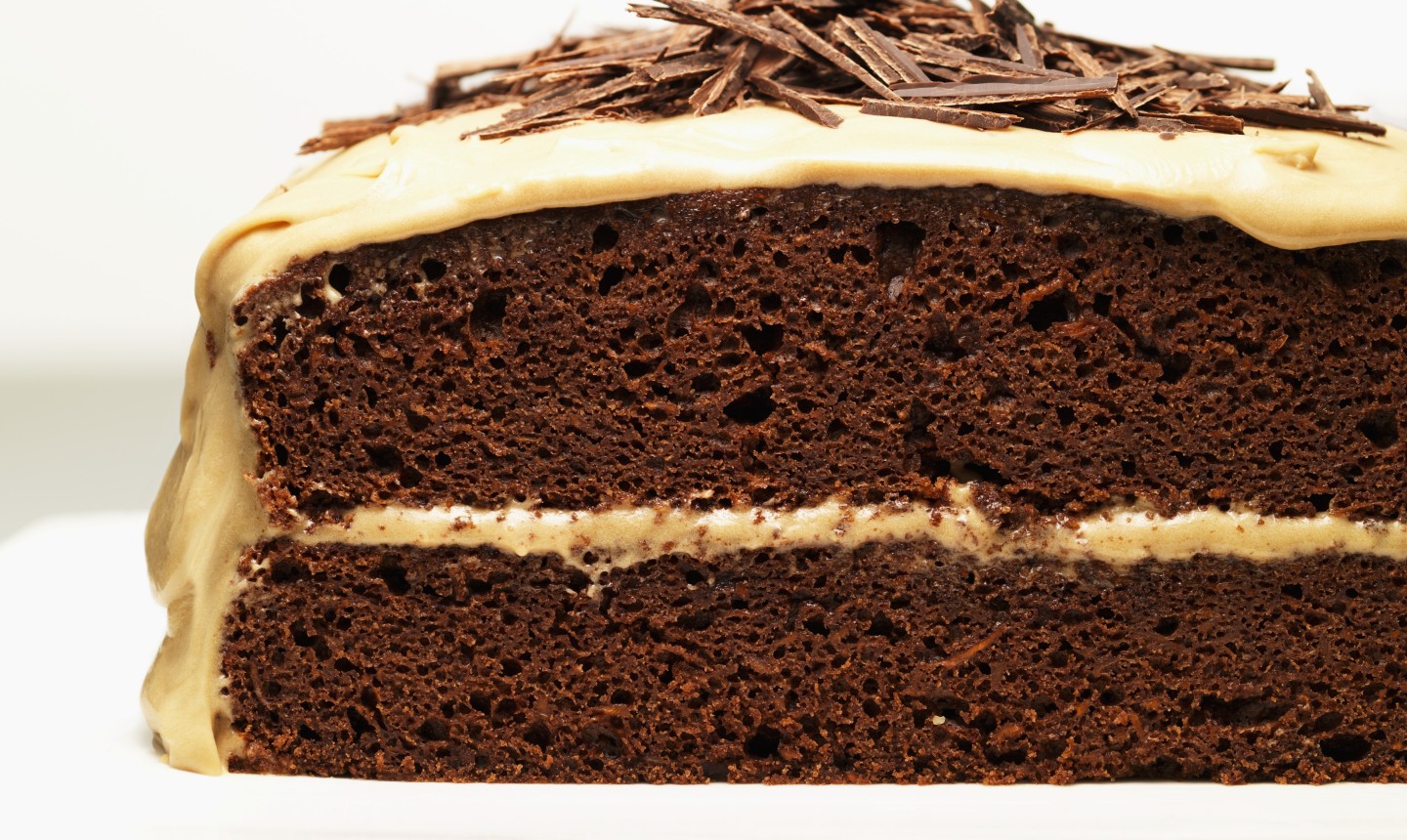 Carrot cake sounds a little virtuous (because carrots) but Joshua John Russell 's chocolate version is obviously, awesomely indulgent. We can't hype it enough.
Chocolate Carrot Cake
Yield: Two 10″ rounds
Ingredients
5 large eggs
1 cup light brown sugar, packed
2 cups granulated sugar
1 cup vegetable oil
2¼ cups all-purpose flour
1½ teaspoons baking soda
1 teaspoon salt
¼ cup melted dark chocolate
¼ cup cocoa powder
2 cups shredded carrots
Instructions
1. Preheat oven to 350 F. Grease the pans with pan spray and set aside.
2. In a stand mixer fitted with the whip attachment, beat the eggs and sugars on high speed for about 2 minutes, until light and fluffy.
3. Reduce speed to medium and add the oil.
4. Turn the mixer off and add the flour, baking soda, salt, melted chocolate and cocoa. Mix on low speed until fully incorporated.
5. Add the carrots and mix on low until combined.
6. Pour the batter into the pans and bake for 1 hour 30 minutes to 1 hour 45 minutes, or until a toothpick comes out clean when inserted into the center.