Taco Tuesday just got a whole lot better with this game-changing concept: cheese taco shells. It's enough to make even the most devout tortilla lovers veer away from tradition. Forget about what you were planning on making for lunch or dinner, and make these instead for a truly memorable meal.
I first spotted this concept on the Baking Steel blog, and I was immediately inspired to run to the grocery store for some cheese.
Cheese taco shells are a delicious and addictive vehicle for your favorite fillings, and they're naturally gluten-free! They contain no flour or corn — the sole ingredient is melted cheese. It's like eating a taco shell made from the crispy edges of a baked mac and cheese casserole.
How to make cheese taco shells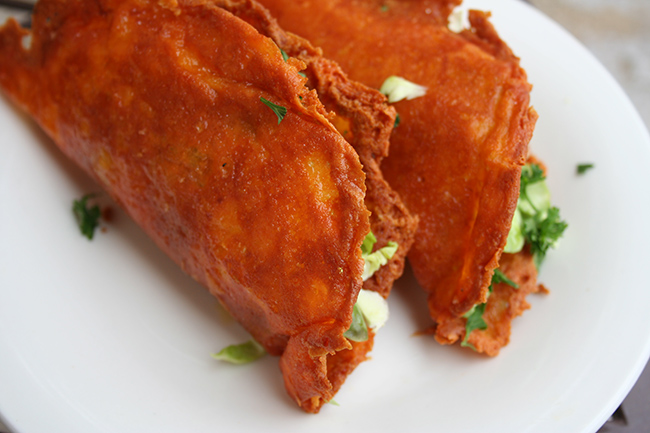 Ingredients
For one 6″ round taco shell
1

½

to 2 ounces of grated medium or sharp cheddar cheese (see recipe notes below)
Non-stick spray or oil to grease skillet
Supplies
Small skillet (6″ – 8″)
Metal spatula
Directions
Step 1:
Lightly oil or spray your small skillet (skip if you're using a non-stick pan). Heat the skillet thoroughly over medium-high heat.
Step 2:
Evenly scatter your grated cheese on the hot skillet — it will immediately begin sizzling. If you're using a larger skillet, keep the cheese within an approximate 5″ to 6″ diameter.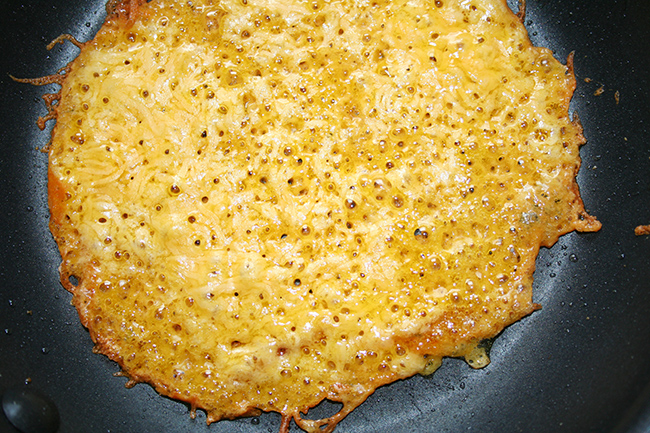 Cook the cheese for about one minute, or until golden on the bottom. When it begins to set, use a spatula to lift the edges to check the progress on the bottom.
Note: If your scattered cheese results in ragged edges, use a spatula to gently press it into a more pleasing circular shape.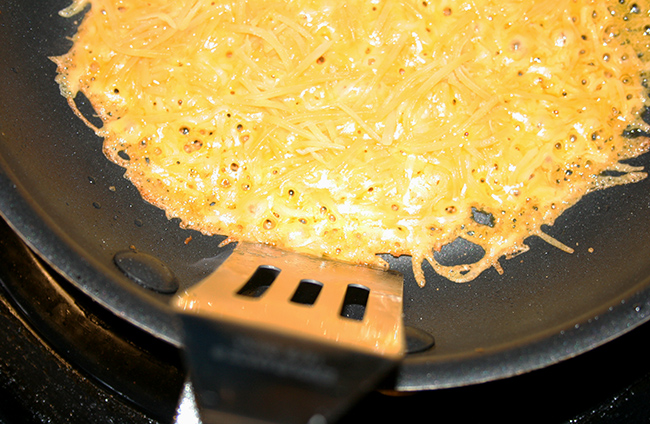 Step 3:
Briefly remove your skillet from the heat source, but keep the burner on — I found that lifting it and placing it on the next burner over for 10-20 seconds allowed the cheese to cool just enough to "set," which made flipping easier.
Flip the cheese and return your skillet back to the heat source.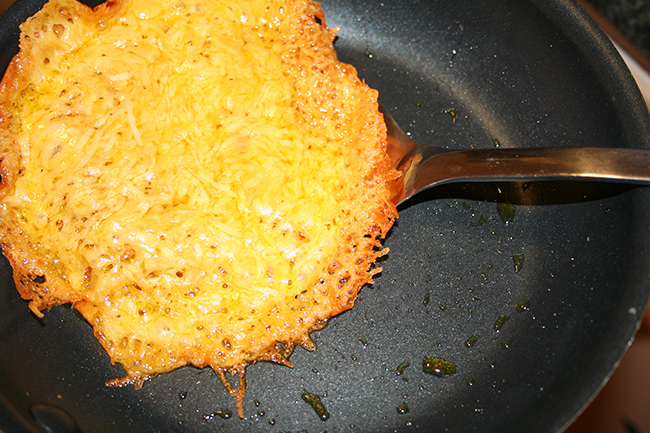 Step 4:
Cook the second side of your cheese tortilla — keep in mind that it will likely cook faster than the first side.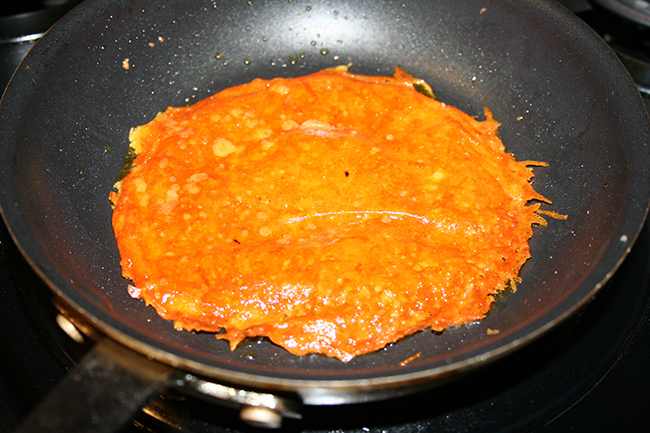 Step 5:
Using your spatula, remove the cheese tortilla from the skillet. If needed, blot any excess oil using a paper towel. If you prefer a curved taco shell, shape the cheese while it's still warm, as it can crack if cooled too much.
Step 6:
Transfer your cheese taco shell to a serving plate. Repeat steps 1-6 to make additional taco shells. Top or fill them as desired. Enjoy!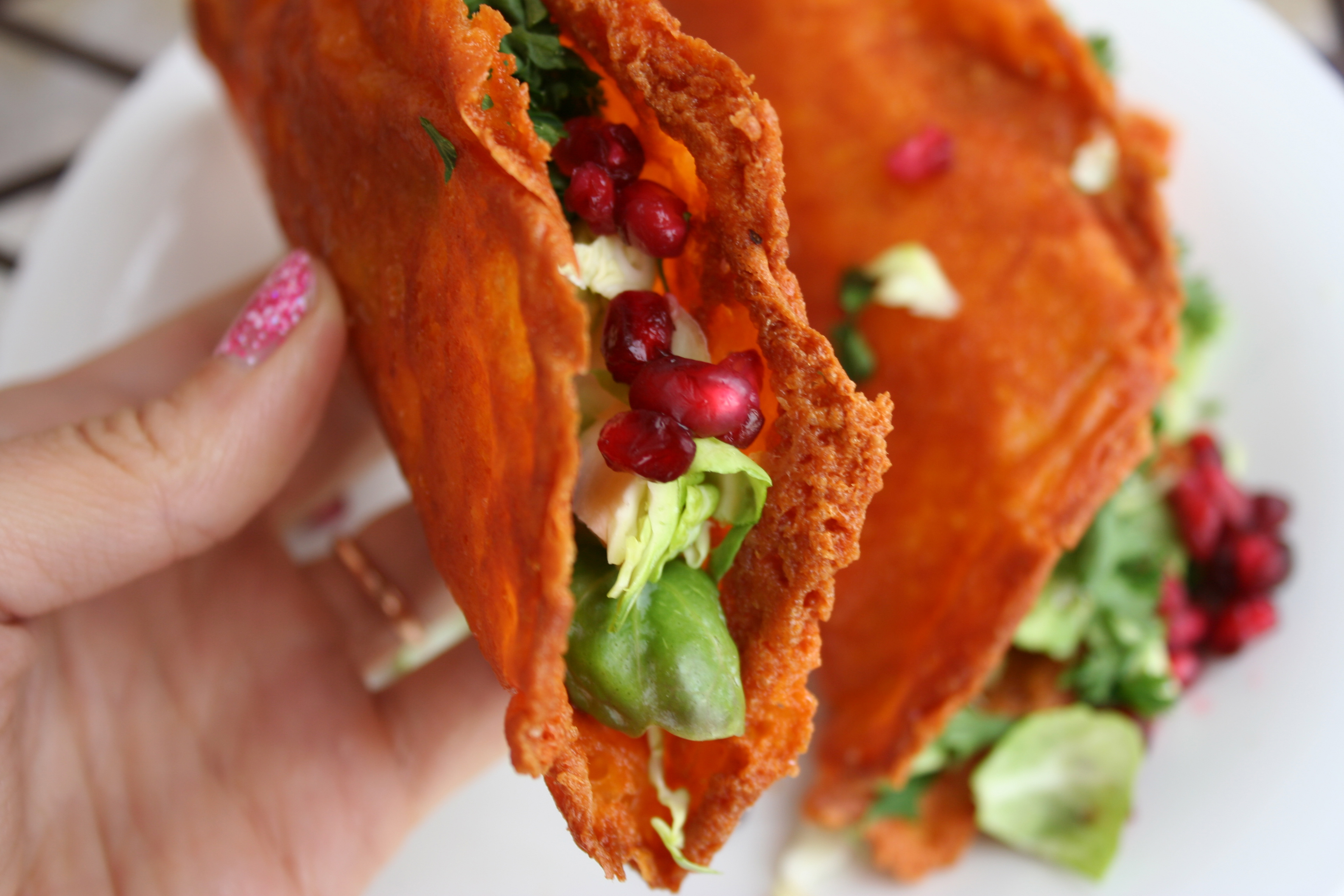 Recipe notes:
Prepare your taco fillings in advance for quick-and-easy serving.
You can substitute cheddar for other types of cheese, but stick with good melting cheeses like fontina, Monterey Jack or gouda.
You may want to consider reducing or omitting cheese entirely from your fillings, as these shells add plenty of built-in cheesy flavor on their own.
Try out some less traditional toppings like shaved brussels sprouts, cilantro, avocado and pomegranate arils (as shown above). Unlike a traditional taco shell, which is fairly neutral in flavor, these cheese shells are bursting with flavor even before you add any toppings.
Want to taco 'bout some more tasty Mexican cooking ideas? Check out Deborah Schneider's class Mexican Street Food: Tacos and Salsas for all sorts of tasty south-of-the-border recipe inspiration!