Pre-cuts are really useful and loved by many quilters. These stacks and rolls of fabric are machine cut and wrapped together to make your quilting process a bit easier.
A charm pack is a collection of fabric that has been cut into squares that measure 5" by 5". They provide an inexpensive way to get a sampling of all the prints in a fabric line or collection. Each charm pack should contain at least one square of each print, and some of the prints are oftentimes repeated. Many manufacturers sell pre-cut packs, so the number of charm squares in the set might vary depending on the company. Be sure to check the information provided on each set to make sure that you have enough fabric!
Do you have some charm packs laying around that have yet to be used? Why not stitch up one of these charm pack quilt patterns? We've provided links to the designers' websites so you can get the patterns.
1. Disappearing 9-Patch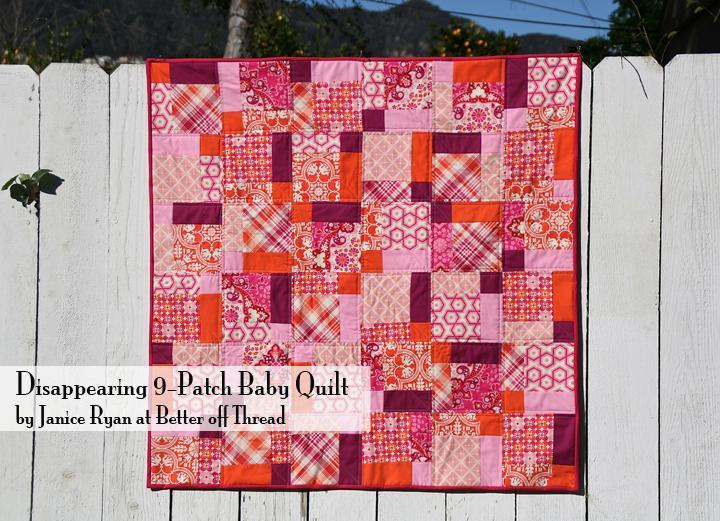 Photo via Janice Ryan
This quilt looks intricate and impressive but is actually very simple and quick to make. It is perfect for beginners! It is also a great pattern for anyone who wants to whip up a baby quilt quickly. The finished quilt measures 40″ by 40″ and requires 81 charm squares.
2. Star Bright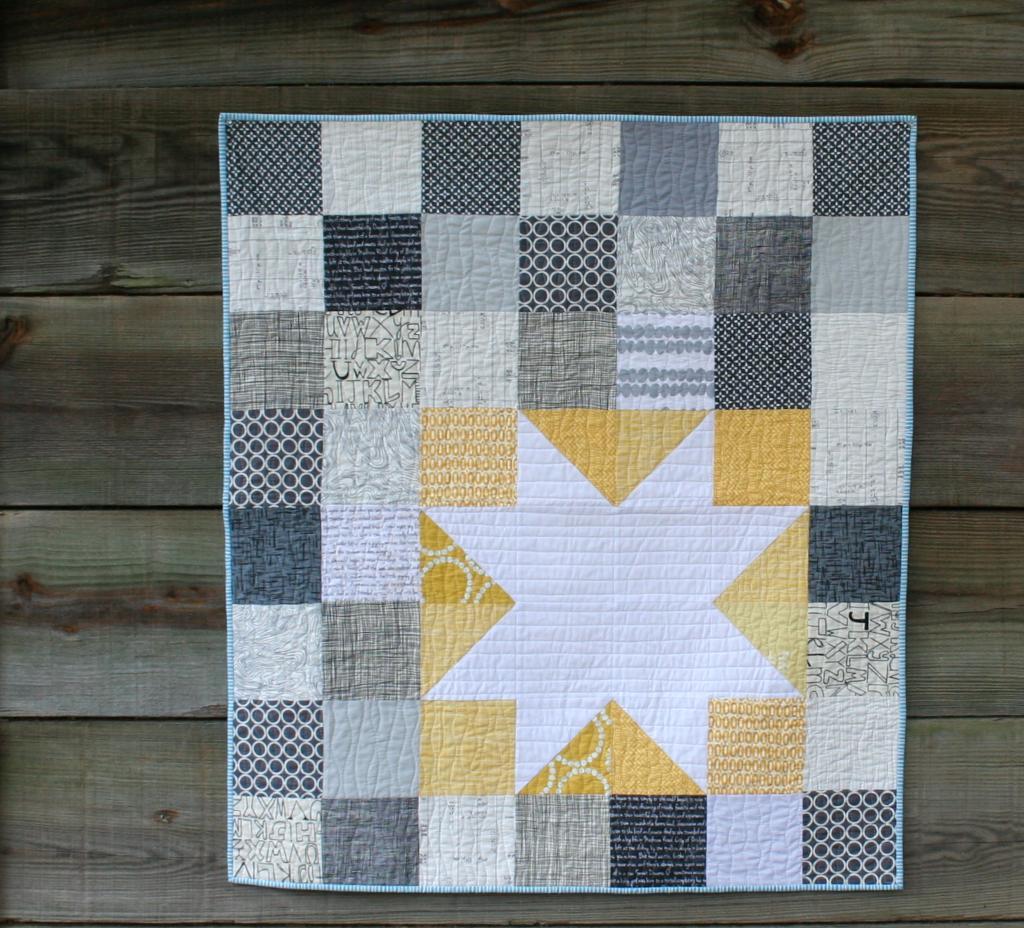 Photo via swimbikequilt
This simple, fun and FREE quilt pattern was made available as part of the 100 Quilts for Kids Charity Quilt drive. The pattern shows you how to make both a baby and throw-size quilt. Instructions for making Star Bright with charm packs are included. The quilt can easily be made with scraps or assorted fat quarters, prints or solids, or a mix of both.
3. Daisy Baby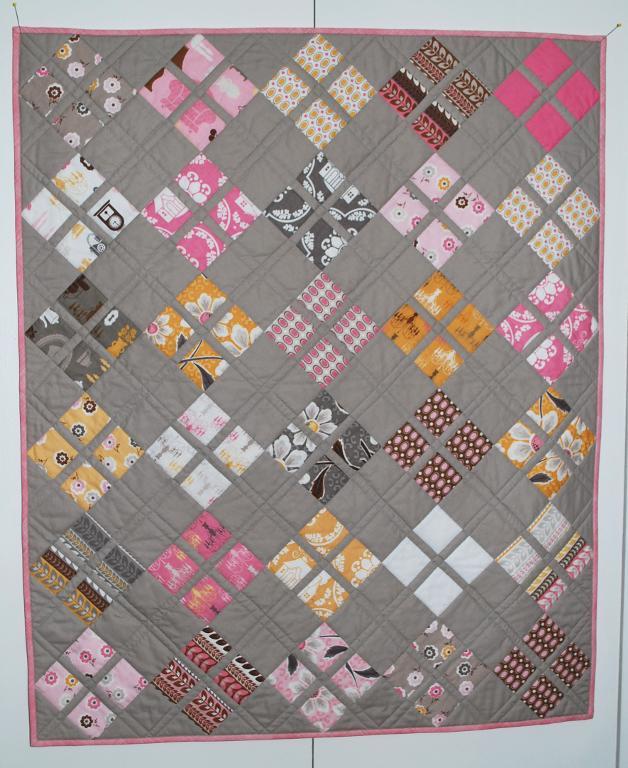 Photo via Pipers Girls
This sweet and simple baby quilt is a great go-to for all of those new babies in your life. Charm squares on point make this a unique project! Use two sets of charm packs to make a baby quilt measuring 31″ by 38″.
4. Simple Charm Quilt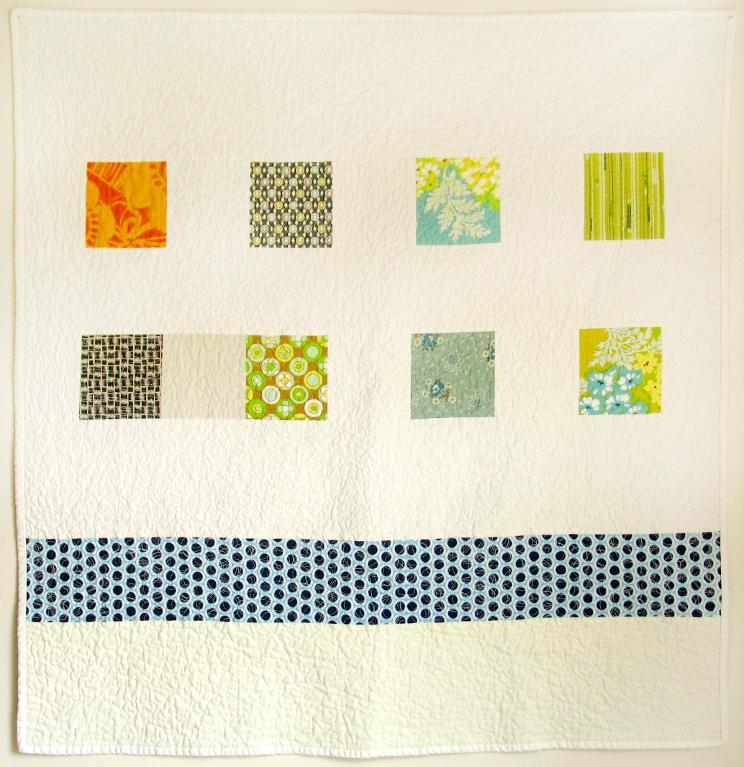 Photo via bitterpurl
Beginners and modern quilters will love this quilt that's simple to piece from squares and rectangles. Featuring lots of negative space, you'll be able to whip up this charm square baby quilt in no time!
5. Fresh Diamonds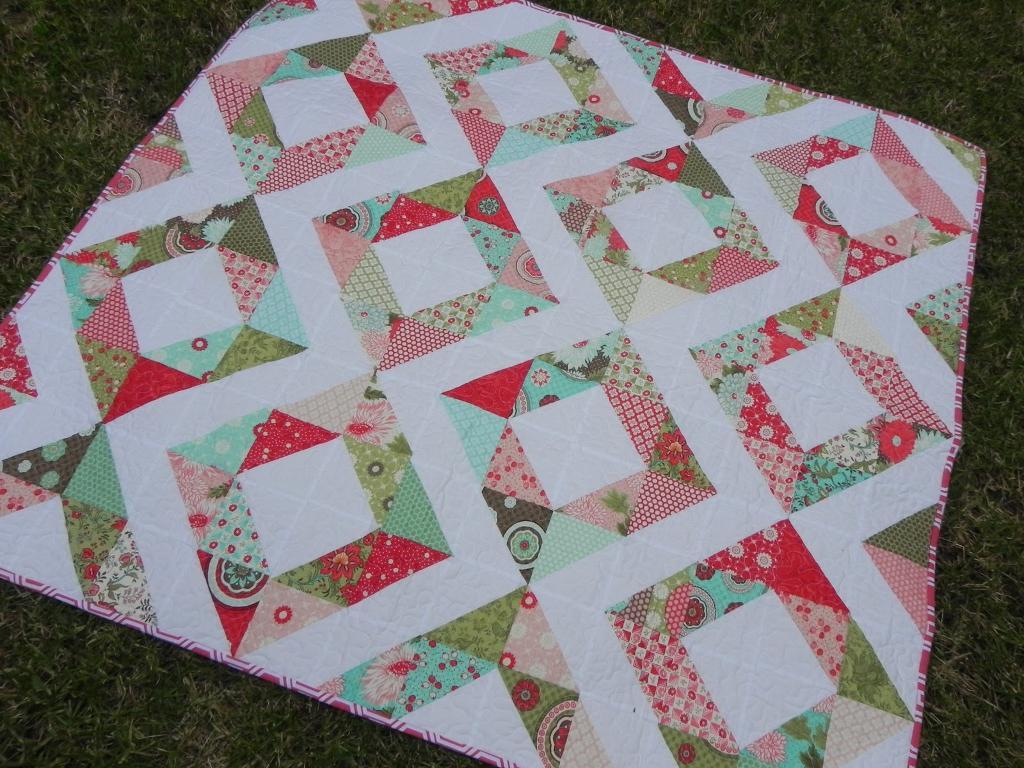 Photo via MODKID/Patty Young Designs
Sew a pretty lap quilt from two charm packs and solid background fabric. Finishing at 48″ x 52″, this sweet little quilt is doable for beginners or advanced quilters looking for a weekend project.
6. Litter Blox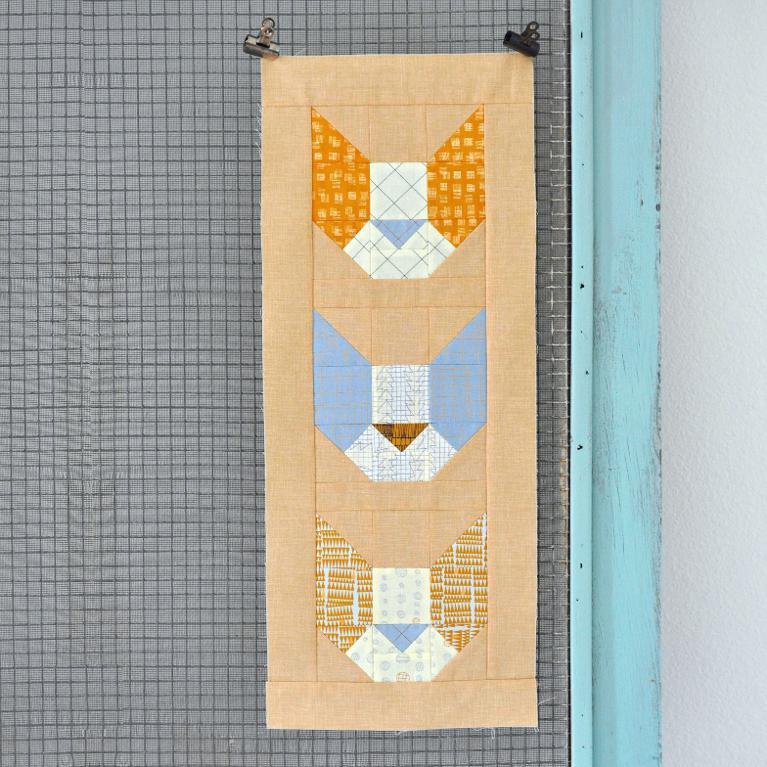 Photo via lillyella stitchery
Sew a sampling of kitty quilt blocks with this cat quilt pattern! Learn how to make one 6″ block and repeat as many times as you need for your project. For each kitty you need two charm squares of one print for the main face (ears and cheeks) and two charms of another print for the face accent.
7. Charming Elephants
Photo via Happy Dance Quilting
These cozy and playful elephants are going to make any child happy. Use this pattern to make an adorable wall hanging or quilt. A charm pack tumbler is used to cut up the squares, and don't forget to read the pattern for a binding tip!