March 17, 2018 is National Quilting Day, but we bet you already had it marked on your calendar. If, by chance, the holiday slipped your mind, we've gathered some fun ideas for celebrating national quilting day!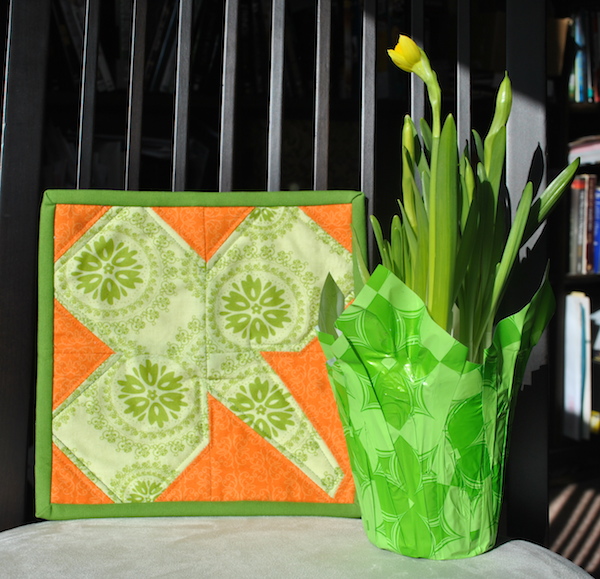 1. Give a quilted gift
Do you have a neighbor, babysitter or hairdresser who deserves a little recognition? Make a simple quilted pot holder and pair it with fresh flowers to give a quilted gift that's sure to be remembered. After all, quilting is a hobby that's designed to be shared. Maybe your gift will inspire the recipient to take up quilting as a hobby!
Tip: Fresh-baked cookies paired with a quilted mug rug makes an excellent gift for friends and family members. See our roundup of our favorite FREE quilted mug rug patterns for inspiration!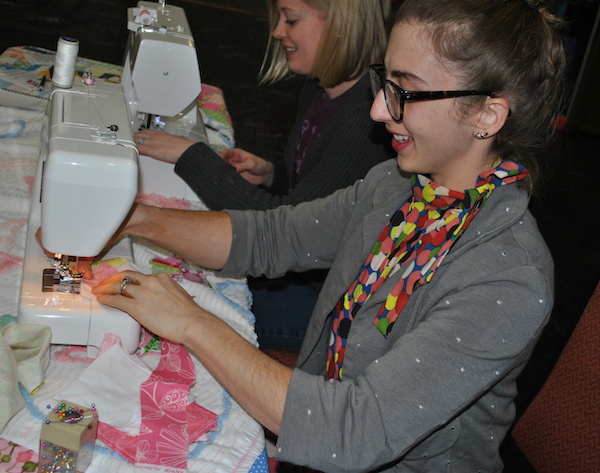 2. Host a retreat or sew-in
Sewing with friends, new or old, is a great way to spend the holiday. Hosting your own retreat for National Quilting Day can be as simple as inviting a group of local quilters to sew with you in your home, church or community center. Plan a catered meal or ask attendees to pitch in and bring a dish to share, so your quilting marathon won't have to be interrupted when it's time to stop and eat. You can make the day extra special by organizing a fabric swap of Fat Quarters, Charm Squares or scraps.
Tip: If you don't have a good space to host a quilting retreat or sew-in, why not organize a shop hop or bus trip with some of your fellow quilters?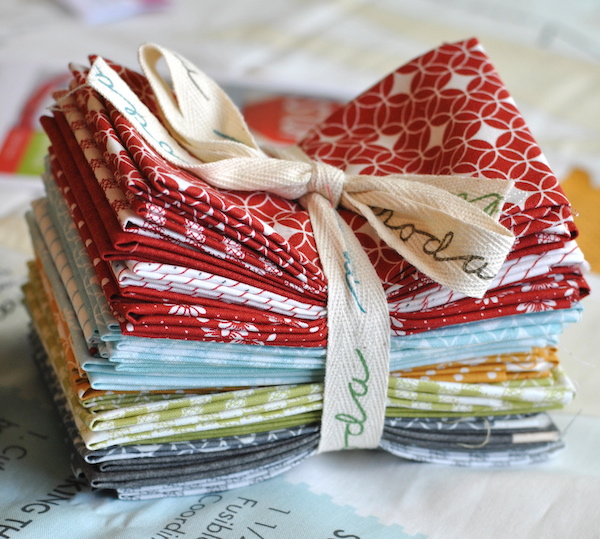 3. Support your local quilt shop
A great way to support small businesses is to take a friend with you the next time you go into shop. So grab a quilting buddy and stop by your favorite quilt store in town. They may just be having some great sales and clearance fabrics in honor of National Quilting Day! While you are there, recognize the person at the cutting counter by letting them know you appreciate their help and ask them if they have any great time-saving quilting tips. You never know what you might learn.
Tip: Bring your child or another young family member with you to the fabric shop, and offer to teach them how to make a simple quilt. You'll feel inspired by passing on your love of quilting to the next generation.
4. Make a quilt for charity
Do you have a quilt top lying around that needs to be basted and quilted? If that unfinished project is just taking up space in your sewing area, commit to finish it by the end of the month and donate it to a local or national charity that accepts finished quilts! Project Linus and ABC Quilts are two national charities that would love to receive donations of quilts for children. Locally, you can check with transitional shelters for men, women, and children, children's services, nursing homes, local hospitals, or police and fire departments to see if they can recommend a good home for your charity quilt.
Tip: Learn more about donating your quilts with our post on quilting for charity, which features some resources for how to get started.
5. Pose some quilting trivia
No Quilting Day celebration is complete without a little recognition of our quilting roots. Challenge your friends to some trivia based on the history of quilting and update your Facebook status with some fun quilting statistics. For instance, did you know that quilters own an average of 2.7 sewing machines?
Tip: Visit the National Quilting Day Association for more ideas on how you can spend the holiday.
Will you be celebrating National Quilting Day?