Through their generosity, quilters have donated countless handmade blankets to support charity projects and individuals in need. Quilting for charity is a beautiful way to give back to the community, while still practicing the art of patchwork and growing your skills.
We've been inspired by the charity quilting projects shared by some members of the online quilting community!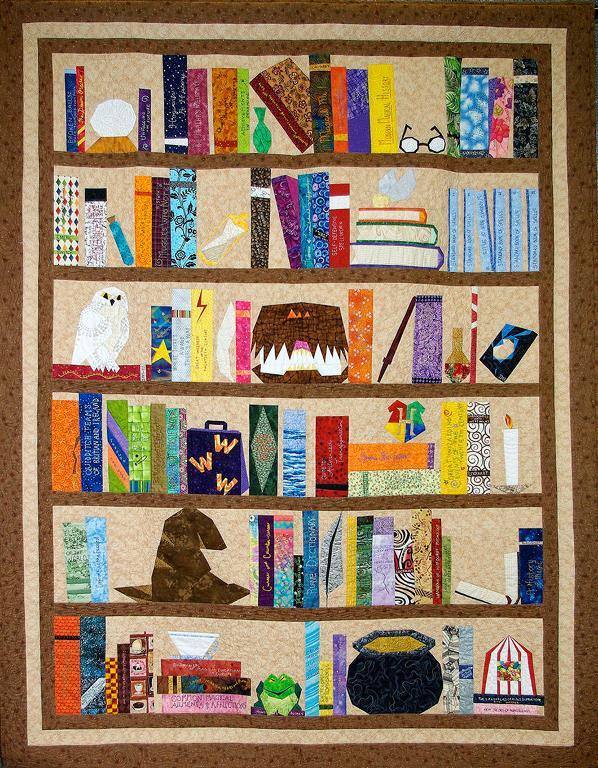 Bluprint member Jennifer O. led a quilt-along for her Project of Doom quilt, based on a Harry Potter mystery quilt series. She then raffled off the quilt, earning almost $800 in individual donations for her favorite charity, the Linus Connection, which provides security blankets to children in crisis. This just goes to show that creativity and a little teamwork can really make a great impact when it comes to quilting for charity.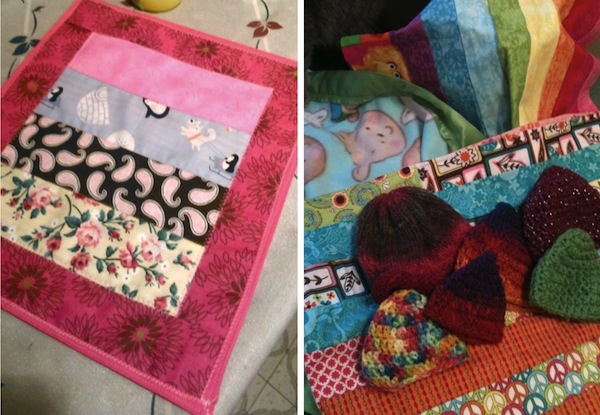 Melissa Smith makes small quilts and blankets for a friend's charity, Jack's Day, which provides memory boxes to families that have lost a baby. "Since they are for tiny babies, they are small quilts, sometimes no bigger than fat quarters," Melissa says, adding "every baby deserves their own quilt. It's not only a good cause, but a good chance to try out new techniques and blocks on a small scale." Volunteers sort the donated items and pair them with teddy bears, photo frames, knit booties and other mementos for families to treasure, helping them during a devastating time.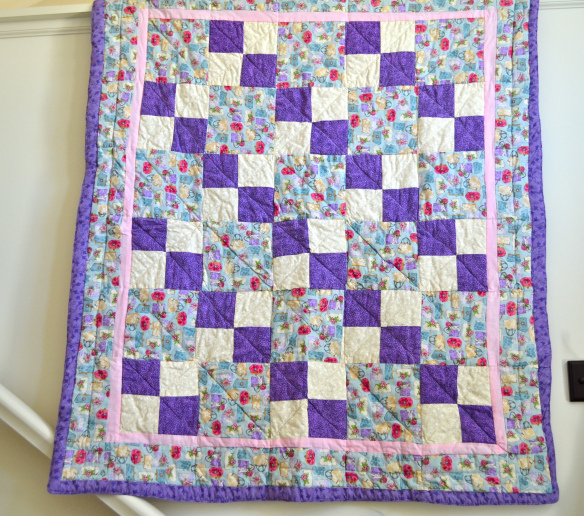 Kelly at Sew Crafty Cat began quilting in college when she made a simple quilt pieced from squares. When she read about Downy's Touch of Comfort program, which provides quilts to children in hospitals, she ordered a free charity quilting kit from Downy and got to work! "This is the first time I pieced a quilt and machine quilted it," she says. "I hope this has put a smile on a child's face and provides some comfort!"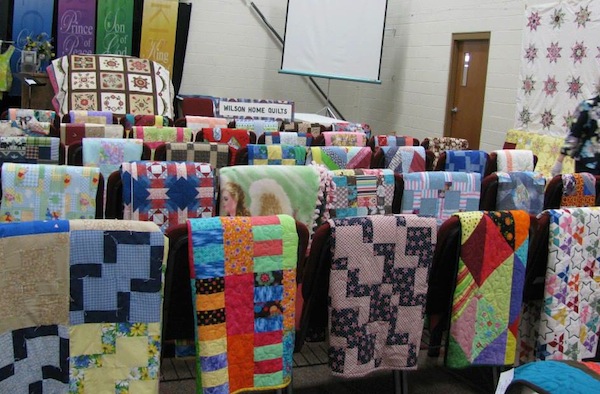 Bobi Lemon loves working on charity quilting projects with her quilt club, Loose Thread Quilters of Peebles, Ohio. "We make quilts for the children's home each year, and last year we made 50 quilts for the kids," Bobi says. "The kids get to pick out their quilt and keep it when they get their forever family or move to a foster home."
Charity quilting resources
If you are interested in quilting for charity, there are a number of great organizations you can connect with online and in your local community. We also invite you to peruse and download Bluprint's free quilting patterns to help you get started on your next charity quilting project!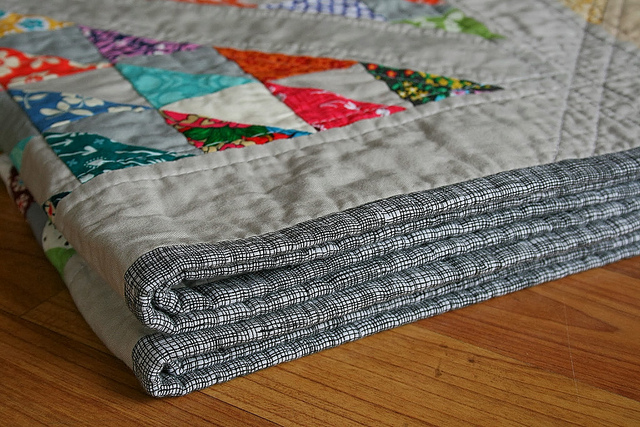 Finished "do. Good Stitches" quilt by Flickr member TipToeTango
Do you participate in any charity quilting projects? What are some of your favorite organizations to support?