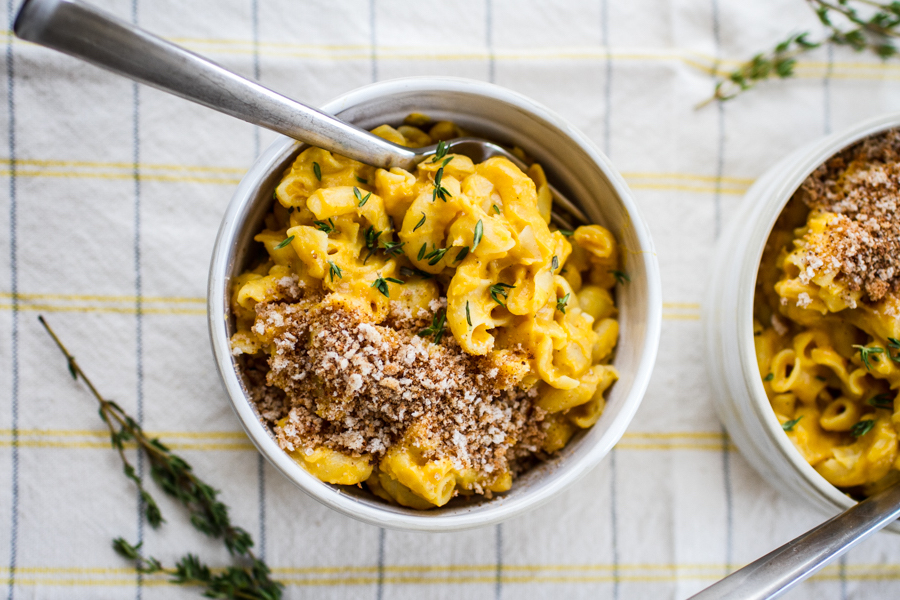 The time has finally come to amp up your mac and cheese. And not with traditional ingredients like bread crumbs or even bacon. Instead, give it a seasonal twist by mixing your cheesy noodles with — wait for it — butternut squash. Sure, it may sound like an odd move, but smothering elbow noodles in a cheesy, gourd-y mix actually creates a rich, comforting flavor that's hard to resist. Who knows — it may even make an appearance on the Thanksgiving dinner table.
Butternut Squash Mac and Cheese
Yield: 3-4 servings
Ingredient
5-6 cups peeled and cubed butternut squash (fresh or frozen)
8 ounces macaroni noodles (3 cups uncooked)
¼ cup diced shallot
2 teaspoons minced garlic
¾ cup low-sodium vegetable broth
¾ cup milk
1 cup finely grated sharp cheddar cheese
1-2 tablespoons cooking oil
Salt and pepper, to taste
Fresh thyme and breadcrumbs (to garnish)
Instructions
1. Preheat the oven to 400 F. Place squash on a large baking sheet and toss with about 1 tablespoon of oil and a hefty pinch of salt and pepper.
2. Once preheated, roast squash for 25-35 minutes, until tender and golden. Flip once or twice while roasting.
3. While roasting, boil a large pot of water and cook noodles according to package instructions. Strain and set aside when done.
4. Heat a small pan over medium-low heat with about ½ tablespoon of oil. Once hot, place the shallot in the pan and cook for about 4-5 minutes until softened. Stir frequently.
Pro Tip: If the shallot starts to brown, remove from the heat for a minute or so and reduce your heat.
5. Add in the garlic and cook for another 4-5 minutes until the mixture is just starting to brown.
6. Once the squash is done, place in a blender with the shallot, garlic, broth and milk. Add in about ¼ – ½ teaspoon salt and pepper. Blend until fully smooth. Taste and add more salt and pepper if desired.
7. Place the cooked noodles back in your large pot and pour all of the sauce on top. Place over medium-low heat and add the cheese. Stir gently to combine until cheese has melted. Add in a few splashes of milk if needed, as the sauce will thicken as it heats. Add more salt and pepper as desired.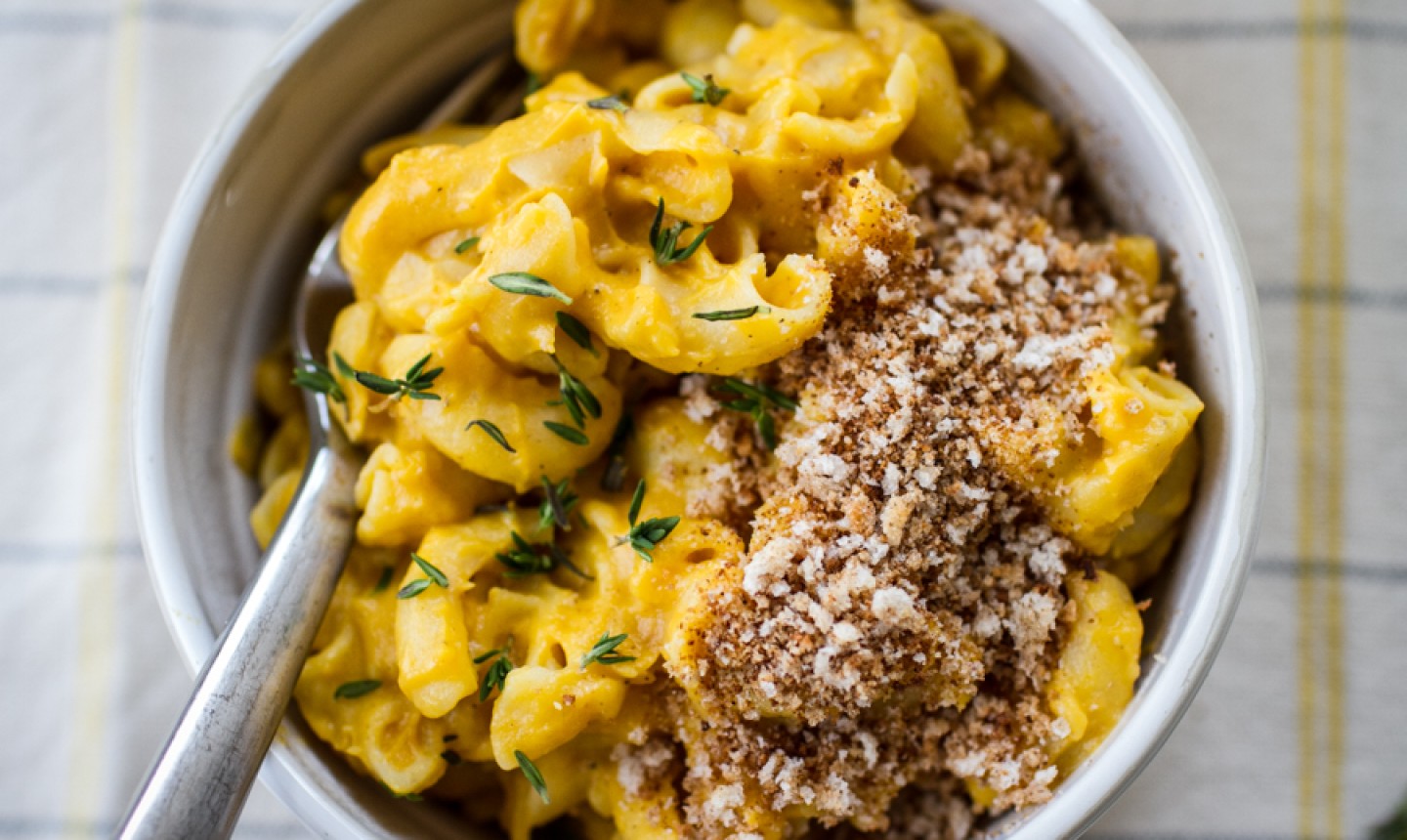 Serve hot topped with fresh thyme and breadcrumbs!
Pro Tip: Don't shy away from making extra sauce! You can use it as an indulgent twist on veggies, spooning it over spaghetti squash, broccoli, cauliflower or asparagus.