Easter is just a HOP away, which means all things bunny are starting to appear! Choose one of these rabbit-inspired gifts to sew a keepsake that will be lovingly used this Easter season. From baskets and bags that are great for hunting eggs to stuffed animals perfect decorations, you're bound to find all your Easter sewing needs here.
Whether you like to hand sew, machine sew, embroider, or appliqué, you'll find a FREE bunny sewing pattern you love here!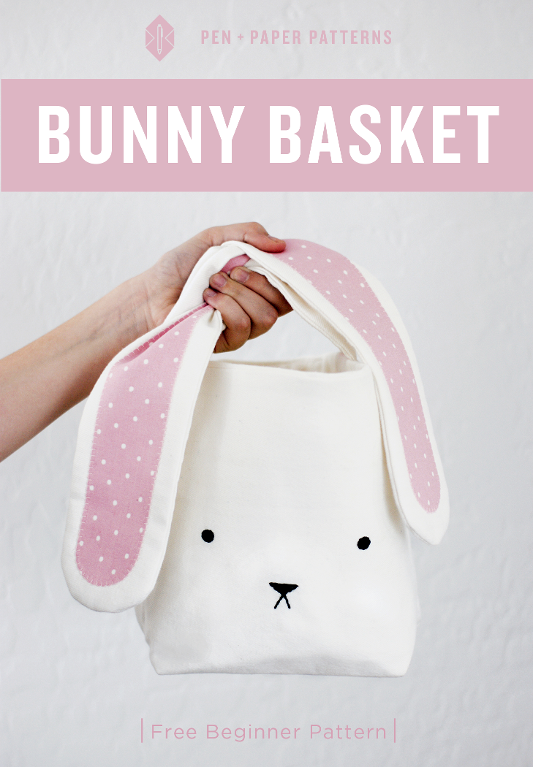 Photo via Bluprint member Pen + Paper Patterns
1. Bunny Basket
This fabric bunny basket is playful and fun, using the "bunny ears" as the handles of the basket. Simply tie the ears together to make a continuous strap your child can carry as he searches for hidden eggs, or use it as a tote to carry books and toys in to daycare or church. 
Photo via Bluprint member Patchwork Posse
2. Easter Bunny Plushie
These precious little rabbits are the perfect addition to any child's Easter morning basket. Using just scraps of fabric and ribbon, you can sew up one (or an entire herd) to give to those you love. This softie bunny sewing pattern requires no finished seams, making it a super quick and easy sewing project.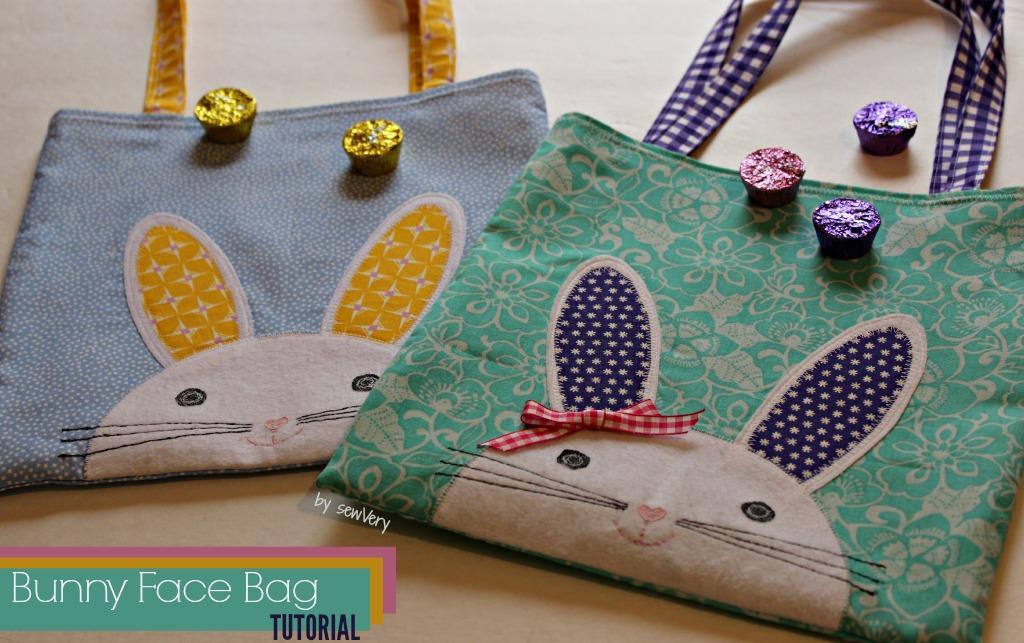 Photo via Bluprint member sewVery
3. Bunny Face Bag
The Bunny Face Bag is the ideal size for children, measuring approximately 11″ x 11″, and is perfect for holding books, crayons, Easter eggs or candy! Have left over fabric from sewing your daughter's Easter dress or your son's new shirt? Then make them a matching Bunny Face Bag to complete the look.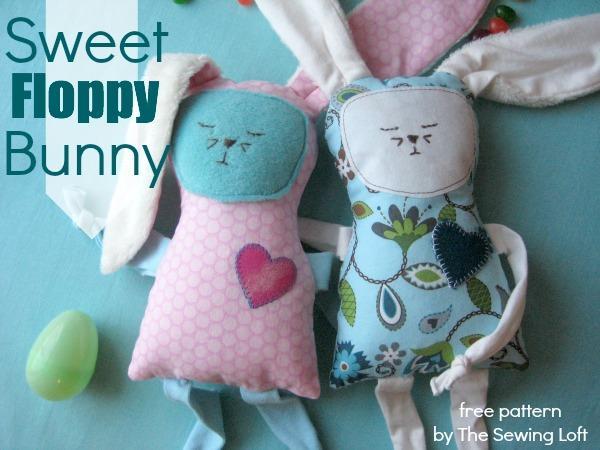 Photo via Bluprint member The Sewing Loft
4. Sweet Floppy Bunny
The Sweet Floppy Bunny pattern is perfect for beginner sewers looking to make a gift that a child will love for years to come. No child (and few adults) could resist giving this adorable stuffed animal a good squeeze! Could you?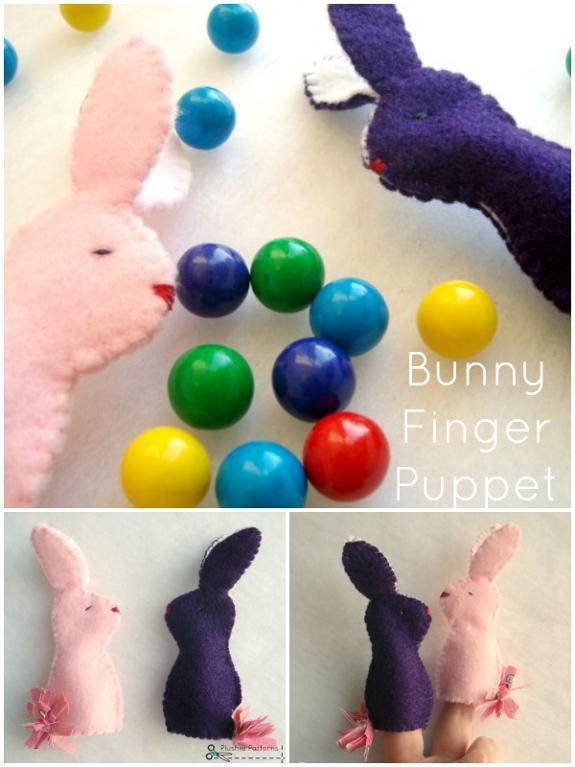 Photo via Bluprint member Plushie Patterns
5. Bunny Finger Puppets
Sew up a handful of these precious finger puppets to keep little hands occupied. These simple toys are fast and easy to sew and make another great Easter basket filler in lieu of candy. Have your child help sew some together and then enjoy playing together with them.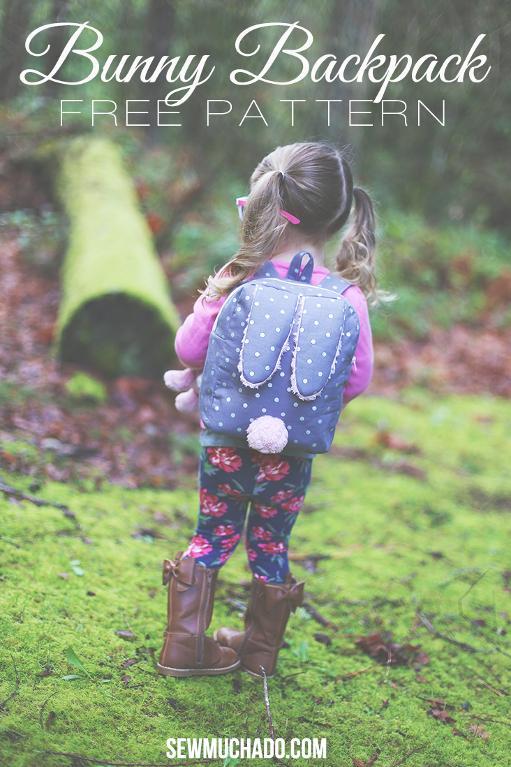 Photo via Bluprint member Sew Much Ado
6. Bunny Toddler Backpack
This bunny toddler backpack, complete with bunny ears and a puffy tail, is just too cute for words! After you sew this bunny bag, fill it with books, crayons, snacks and treats for a child's Easter gift that can be used all year.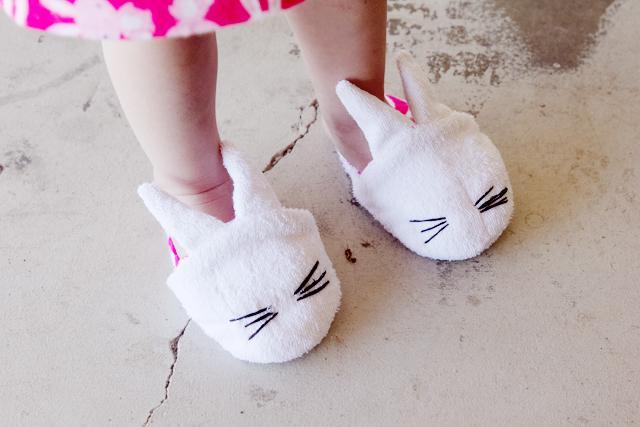 Photo via Bluprint member See Kate Sew
7. Toddler Bunny Slippers
Make your toddler her own bunny slippers using this free pattern, a towel and some fabric and batting scraps. Place them in your child's Easter basket and watch her squeal with delight when she sees them! 
Spring Sewing Kits You'll Love
Explore all of our newest sewing kits, just in time for spring! Get a designer pattern paired with the perfect fabric.Shop Kits Now »