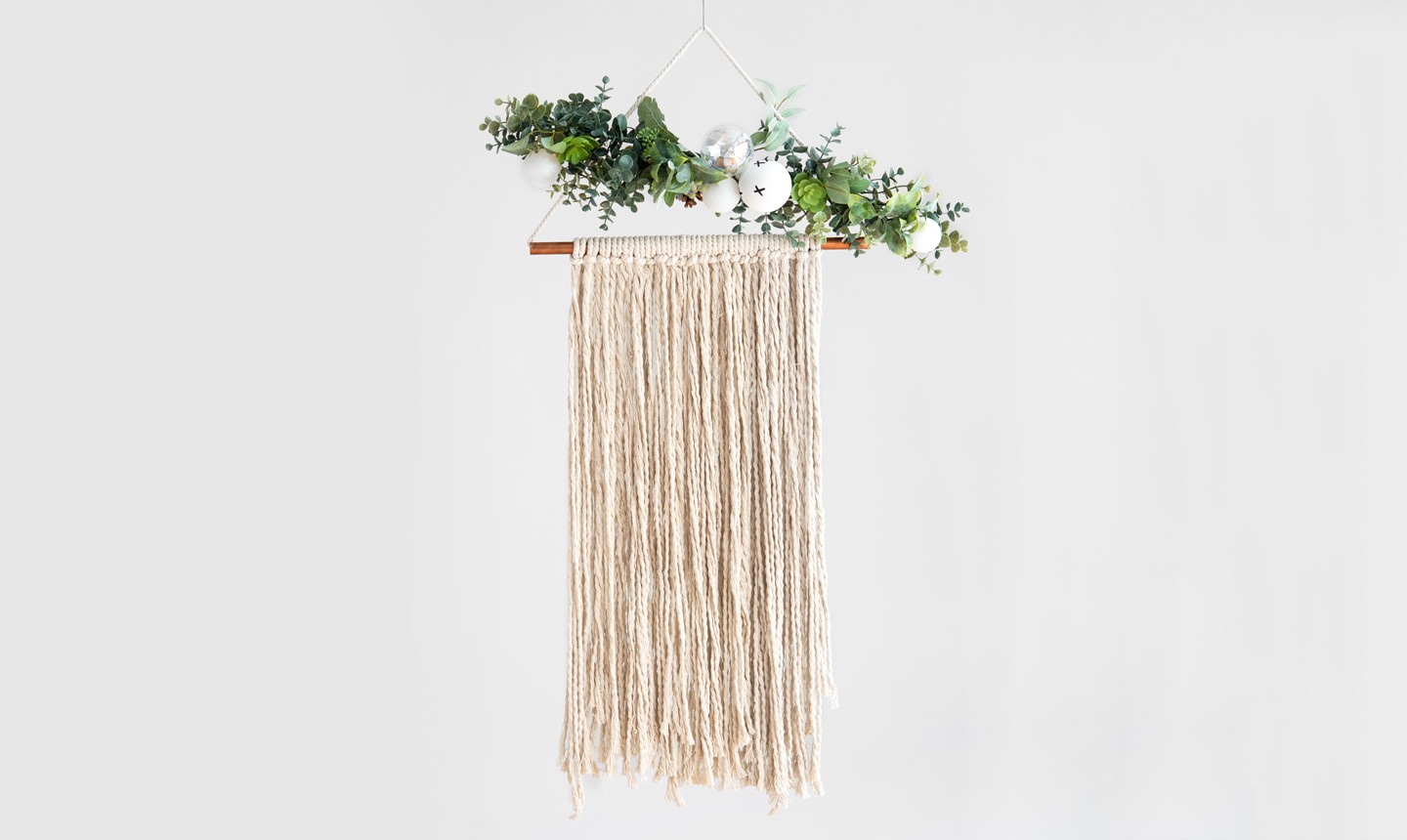 Not all wreaths have to be round. Case in point: this natural beauty. It's minimalist, bohemian and oh-so-festive.
Boho Holiday Wreath
Level: Easy
What You Need
Copper pipe or wood dowel
Macrame rope
Scissors
Craft glue
Various holiday greens
Small ornaments
Flora wire or tape
Masking tape
Instructions
1. Thread the Pipe
Cut a length of macrame rope and thread it through your copper pipe. Bring the two ends of your rope together and tie a simple knot. Pull the rope through the pipe until the knot is hidden.
2. Work Your Rope
Cut another length of your macrame rope. To determine how long it should be, measure out two arm-lengths and snip. Bring the two ends of your rope together to find the center point. Rest the loop over the top of the copper pipe and thread your rope through and around, securing the rope to the pipe. Continue adding rope until your pipe is covered.
3. Unravel
Once the rope is secured, it's time to unravel. Start twisting and pinching, working from the top down until each piece is separated. Continue working piece by piece, cord by cord until you have unraveled rope draping down the length of your pipe.
4. Get Out the Greenery
Set your rope piece aside and turn your full attention to the holiday greenery part of this project. You can use any wintry greens here (we went with eucalyptus). Work from the outside in, securing your greenery in place with floral wire or tape to the faux stem.
5. Deck With Details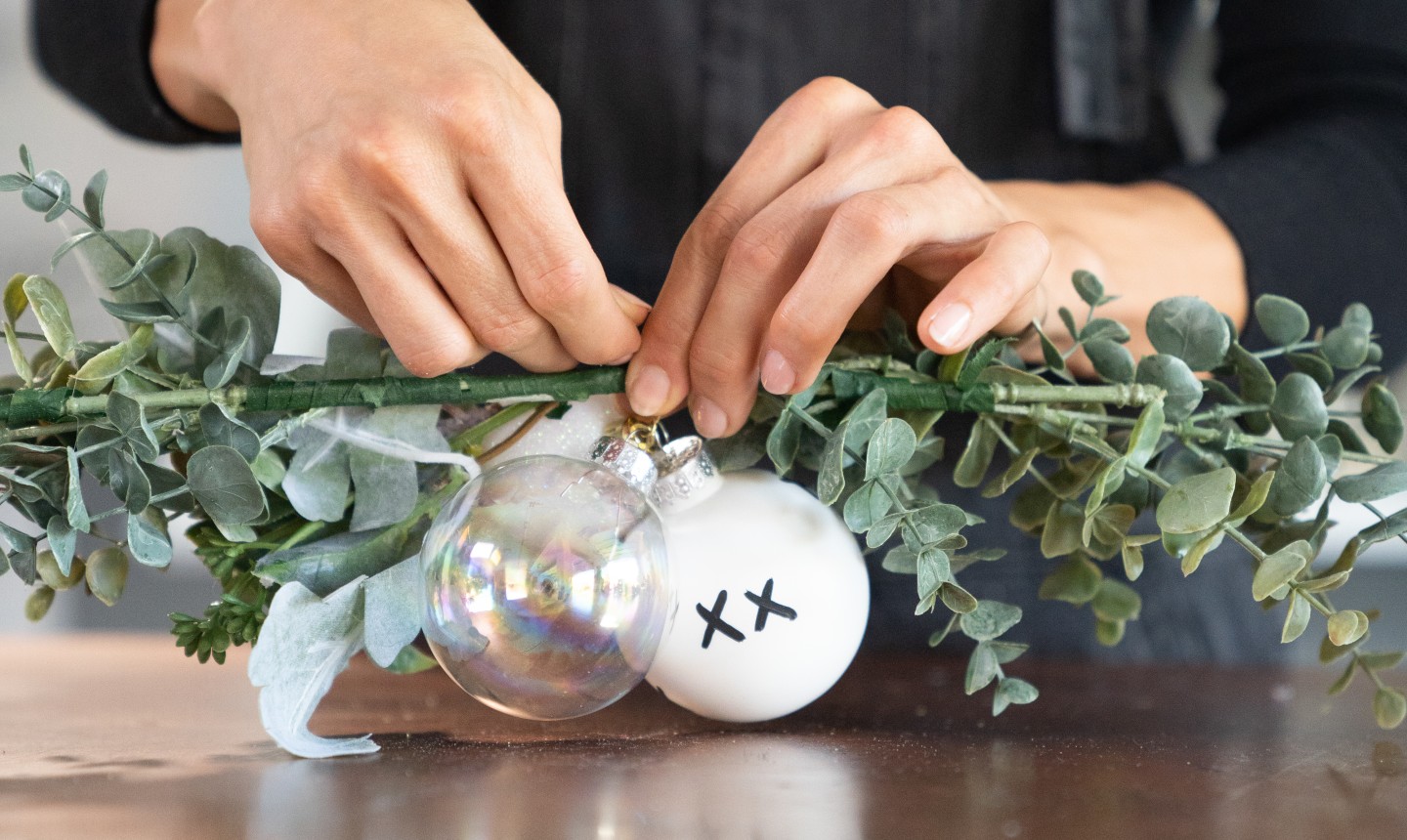 Once you have your base florals fastened together, add the details. (We used pine cones and Christmas ornaments.)
Pro Tip: Grouping your ornaments together makes the project look so good. String three together with wire, then tie 'em onto your stem. Use craft glue to secure the other details into place.
6. Fasten It All Together
Bring the rope piece back out and tape the top of your hanging rope down to your table. This tautness will make it easier to place your floral piece.
Lay the florals where you want across then hanging rope. Thread a length of wire through the floral stem and wrap it around the rope to fasten the two pieces together. Repeat on the other side of your florals. Make sure you pull the wire tight so nothing falls off when you hang this baby up!