Brighten your cakes with ribbon bling; it's a fun and simple way to enhance a cake for the fashonista in your life. Just follow these quick and easy steps!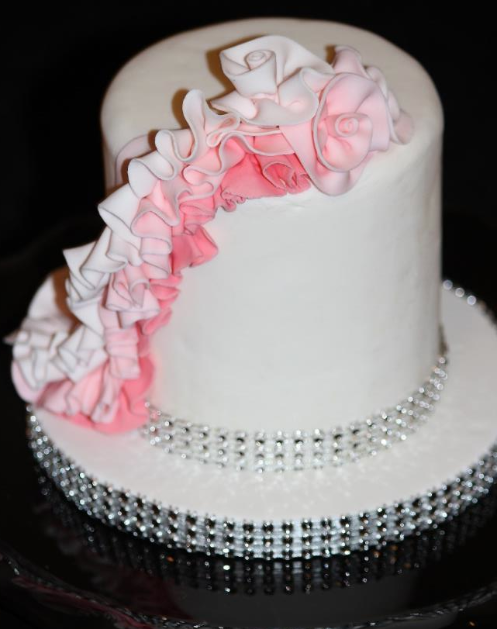 Bling ribbon is also known as diamond rhinestone ribbon, diamond ribbon, rhinestone ribbon, and sequin ribbon. It is made with sequins that are specially shaped to reflect light and mimic the look of diamonds. Bling ribbon does not include actual diamonds, crystals, or rhinestones, but it sure is beautiful. There are many places to buy bling ribbon, but my personal favorite is Amazon. It is much cheaper than many cake websites, and you can buy it in bulk.
Note: While bling ribbon is a cake accessory, it is NOT edible!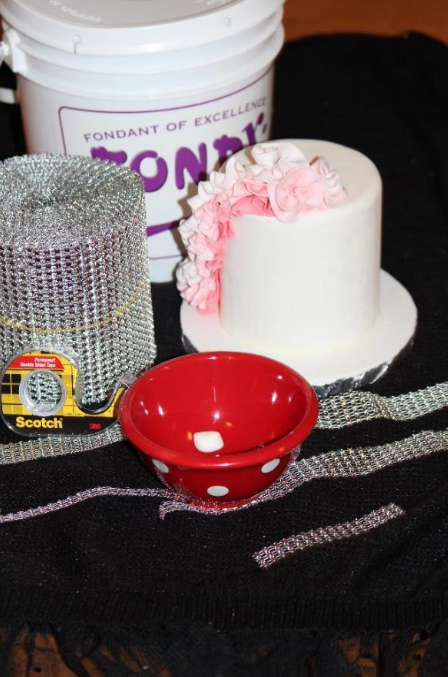 Materials
Bling ribbon
A small piece of fondant ( the same color as your cake's fondant)
Water (only a few drops)
Double sided tape (for taping it to the cake board, if desired)
Your finished cake (bling is the last thing to be attached)
Step 1: Now let's get started! First, we'll add the ribbon to the base of the cake. Start by measuring the circumference of your board and cutting it to the correct length. Then measure the height and cut to fit.

Step 2: Once you have the right height and length, use double-sided tape to attach the ribbon to the base.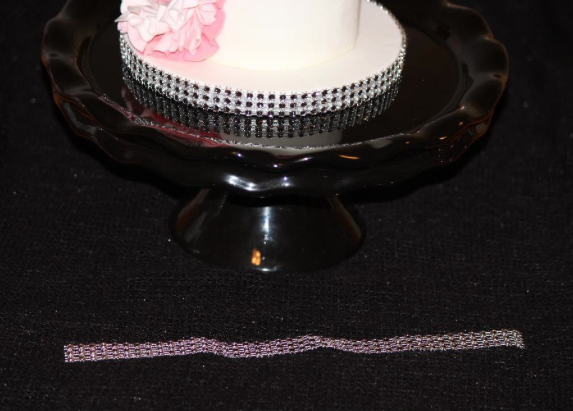 Step 3: Now we are ready to attach the ribbon to the cake. Measure your piece, then grab your small bowl with the tiny piece of fondant in it. It's time to make a fondant paste! This is a fast and easy way to glue your ribbon to fondant, and you will have a perfect color match.
Note: Alternatively, you can use royal icing or sugar glue to stick your ribbon in place. If you are placing your ribbon on a colored fondant cake, make sure to use that same color to make the paste. That way, no one will be able to see where you have attached the ribbon.
Step 4: Add a few drops of water to your fondant ball and mush it up using a spoon, a paintbrush, or your clean hands, until it turns into a sticky paste.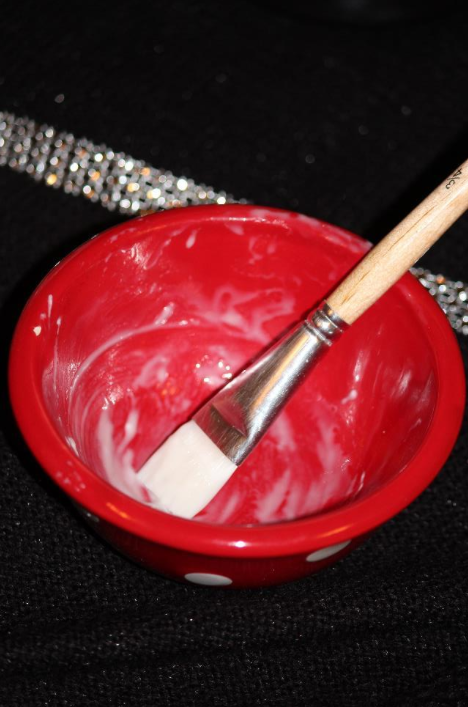 Step 5: Use a paintbrush to apply a small amount of the paste onto the cake where you want to attach the ribbon.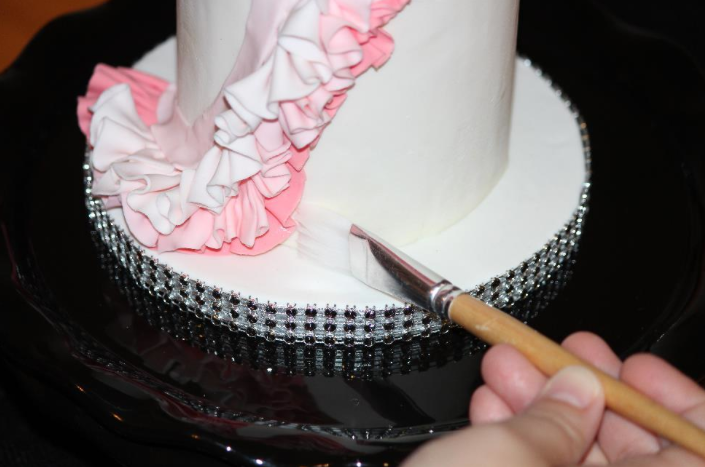 Step 6: You can brush a thin layer of it all around the cake or just in inconspicuous places—it really depends on what your final cake will look like. Place your ribbon on the cake and voilà! You now have a beautiful cake full of bling.
For even more bling inspiration, check out countless bling projects by Craftsy members or learn how to make jewels from Isomalt. Plus, discover all the techniques you need in the following Craftsy classes— Jeweled Wedding Cakes with Marina Sousa, Fashion-Inspired Fondant with Joshua John Russell, and Intro to Isomalt with Charity Pykles-George.