Nothing says fresh, crisp, clean and modern like a quilt made entirely of black and white fabrics. The contrast of light and dark without the distraction of a rainbow of colors can really delight the eye.
Before you think black and white is boring, take a look at the quilts we've collected here and see how far from the truth that really is.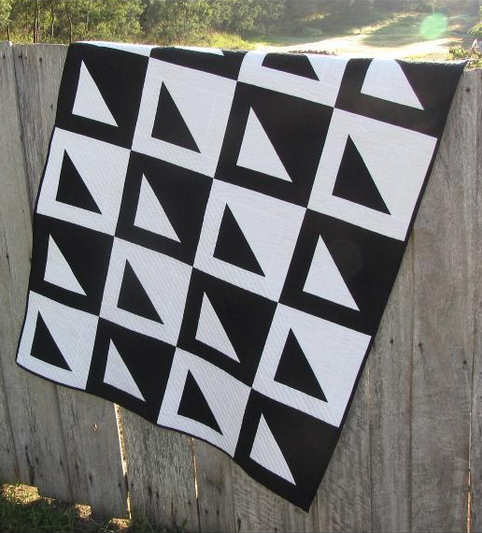 Photo via Craftsy member Racheal G 
1. It's All Black and White (A FREE pattern!)
Using just solid fabrics and an angular, but simple design, this quilt is the epitome of modern. The pattern is created simply by reversing the placement of black and white in alternating blocks. The simple diagonal line quilting really compliments the design of the blocks and keeps the look fresh and crisp. If you want to make a high impact (minus the stress) quilt, this pattern might just be the one for you. It would look good draped over a chair or folded at the end of a bed. It would even make a dramatic statement hung on a wall.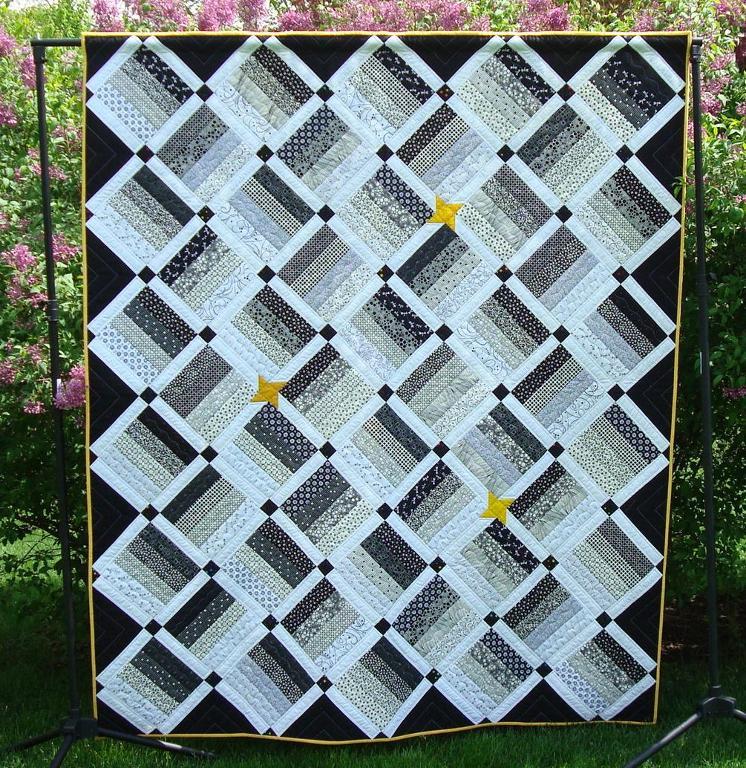 Photo via Craftsy member Diana Beaubien 
2. Emma's Star Quilt pattern
If you have a collection of black and white print fabrics that you don't know what to do with, this quilt might be your answer. Simple strip piecing and an on-point layout give this quilt charm without needing any advanced sewing skills. The tiny pops of an accent color are perfect if you are trying to coordinate a quilt with a room. Choose the paint color or a prevalent color in the room for the tiny stars and you have an instant custom quilt. The stars used here are yellow, but they would be equally impressive in pink, red, lime or purple. 
Photo via Craftsy member Gourmet Quilter
3. Black, White and Red All Over pattern
This simple block pattern is another great way to use up a collection of black and white fabrics. Because of the simple shape of the blocks, a wide variety of prints, stripes, plaids and dots would be perfect choices. Mix them all together to add interest. The tiny amount of red adds the perfect little spice to this quilt. If you choose to leave out the red, a solid white or black fabric would also be a good choice. Or you could turn it up a notch by using hot pink or bright orange. Play with the options to see what fits your style the best.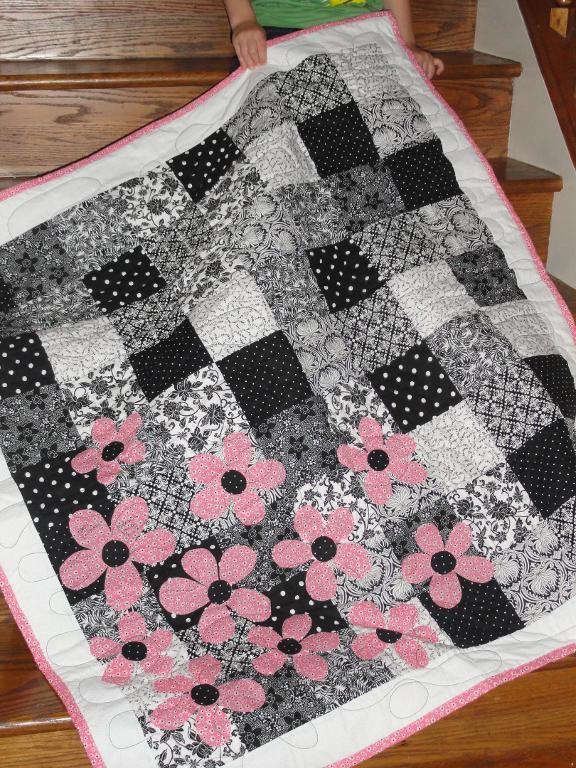 Photo via Craftsy member Curlytop Quilts
4. Spring Is Here pattern
This basic patchwork in black and white provides the perfect background for these pretty flowers. Whether you sprinkle a rainbow of flowers or choose just one color, they will certainly shine on this perfect patchwork backdrop. This simple appliqué is perfect for a first attempt or a seasoned expert.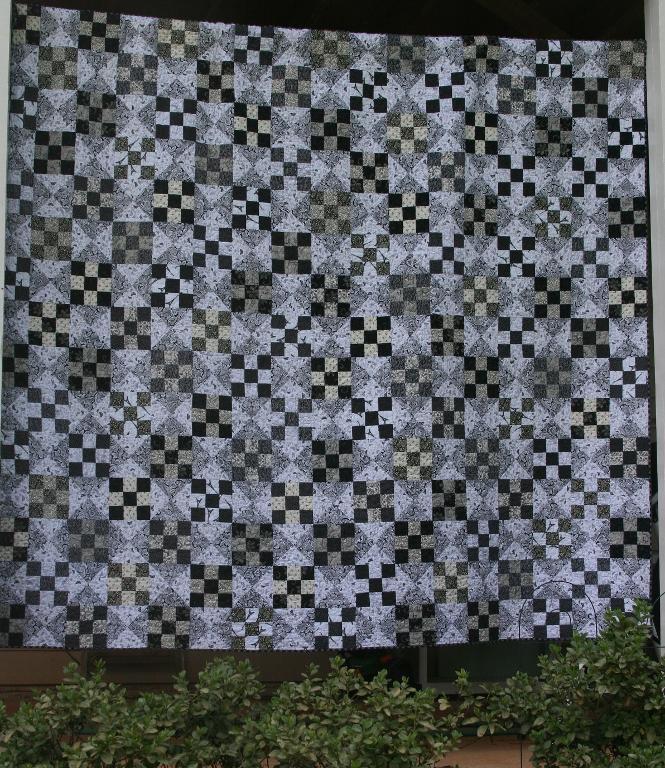 Photo via Diane Knott
5. Dreaming in Black and White pattern
This simple two-block quilt comes with five size options. No matter where you want to use this quilt, the fabrics you choose will do the work on these simple nine patches and hour-glass blocks. Either two fabrics, or a whole collection of scraps will make this quilt a classic for years to come.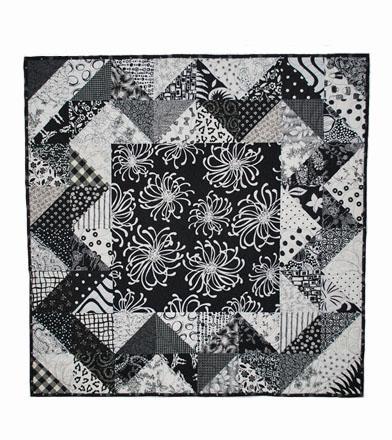 Photo via Candace M
6. Ziggity Zag Table Topper pattern
Maybe you're not ready to commit to a bed size quilt in black and white just yet, but you are curious enough to give a two-tone quilt a try? This sweet little quilt will sew up in jiffy and give you impressive results. The large center square is perfect for featuring your favorite fabric or some appliqué. A great big monogram in the middle would be stunning! However you choose to make this quilt, you'll get stunning results in no time.
So do you think black and white is boring now? Of course not! The options are plentiful and the ideas are a varied as the fabrics available. Have fun choosing your next black and white quilt, but be warned, one is never enough!