Summer can be tough for the sewer: You have to make do without about half the range of fabrics available. Because past a certain temperature, wool and polyester are not a possibility anymore. Choosing the fabric for your next sewing project becomes not only about fashion but about functionality as well.
When wool, blends and tightly-woven jersey become unbearable to wear in the the summer heat, what kind of fabric should you turn to?
Here are the best fabrics to use for your handmade wardrobe during the hot weather season.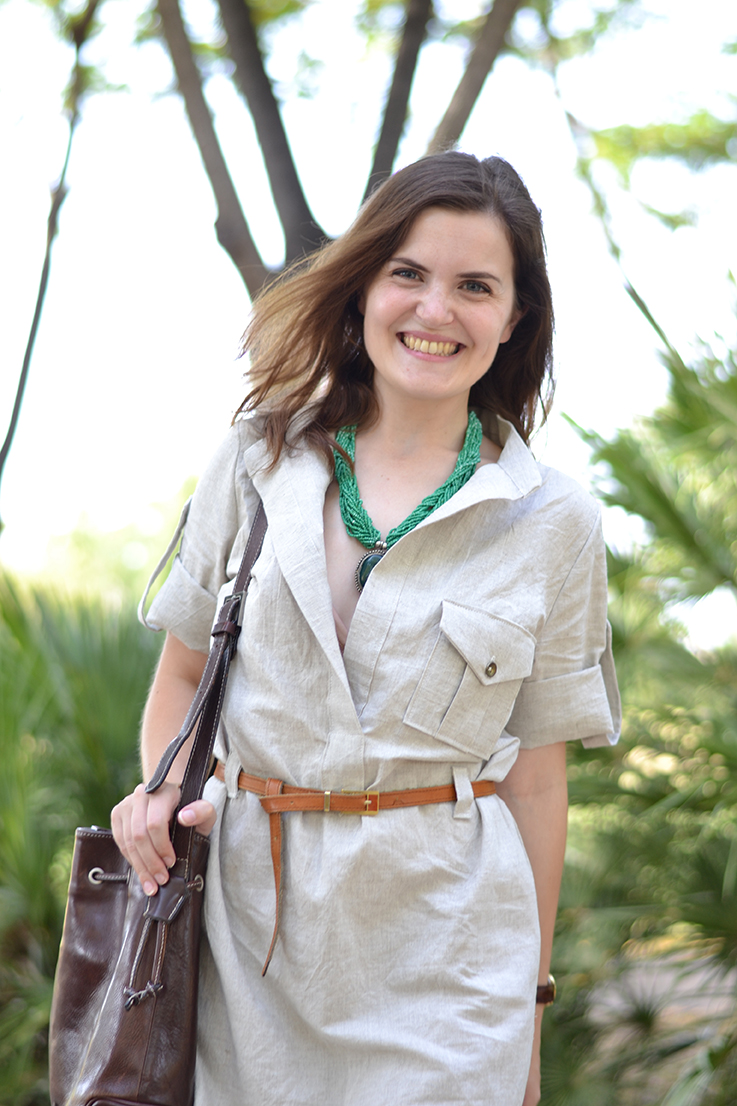 Linen shirt dress via Pauline Alice
Note: Pay attention to weight and breathability
Here are the main qualities you have to look for when choosing summer fabrics: lightweight and breathable.
Hold the fabric in your hands, touch it: If it's airy and light, it will be so much more comfortable to wear. Anything too heavy will likely make you sweat and uncomfortable in the heat.
And something even more important than weight is to look for a fabric that will breathe! For this, find fabrics made of natural fibers such as linen, cotton or even rayon (it's semi-synthetic but it's made from natural materials and breathes well). Loose weaves and fine threads will make for a more breathable garment, one that will not retain moisture and air but instead keep you cool.
Keep also in mind that color has an important role in keeping cool. Light colors reflect light and heat. And, loose shapes keep the air circulating around your body better than tight clothes. Accordingly, look for patterns with some ease, long and airy dresses, loose trousers, A-line silhouettes…
Now, without further ado, here are the best fabrics for summer!
1. Linen:
Linen is THE summer fabric: light, comfortable, breathable and with some texture to make it interesting to the touch. It also dries very fast when wet or damp.
The only cons is its tendency to wrinkle and crease. Some linens are now woven tightly enough so that the wrinkling is more controlled and barely noticeable.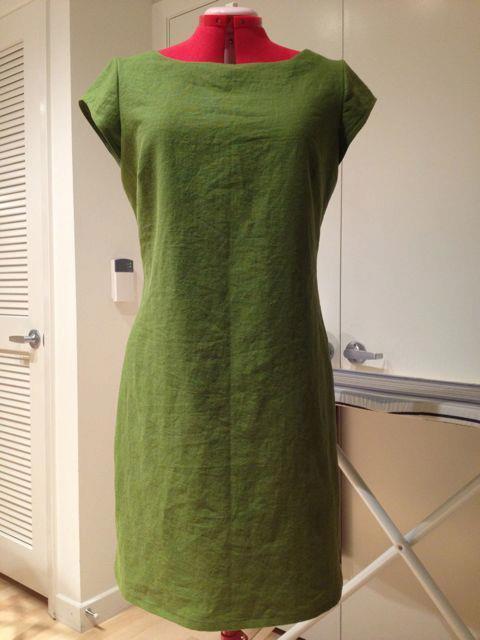 Easy linen dress via School of Moxie
2. Cotton:
While linen is King, cotton is Mr. Popularity. I would guess this is the fabric you use the most for your summer projects (or maybe for all your projects!). I know I do. Cotton is available in so many different weights. Plus, it's affordable and very comfortable to wear.
Poplin, voile, eyelet, swiss dotted, madras, etc… They would all make for perfect hot weather garments. Cotton also absorbs moisture very well and dries almost as fast as linen, keeping the skin cool. It's more durable and can be machine-washed without any problem.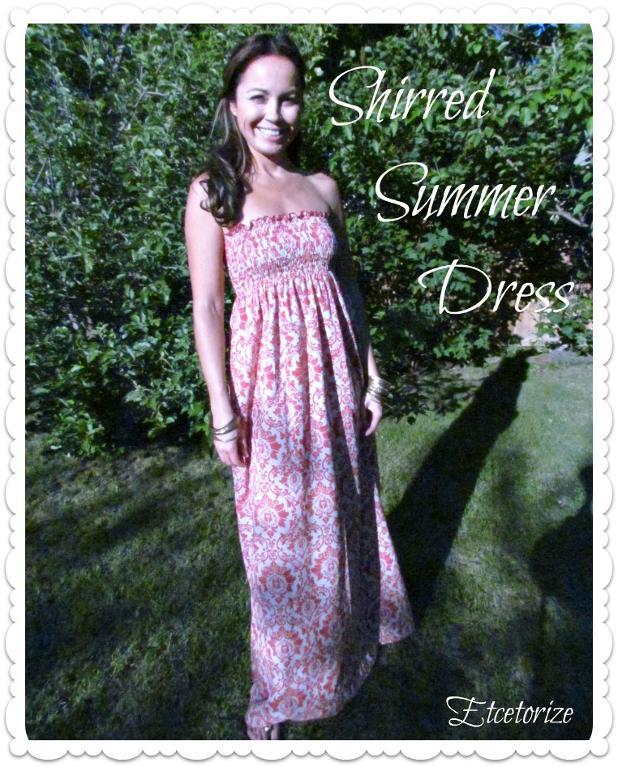 Long shirred summer dress via Etcetorize
4. Rayon:
Rayon is made from natural cellulose, which is chemically processed to produce fibers. But just as linen and cotton, it's cool and comfortable. It absorbs humidity, making it a great fabric for summer. The only cons is that it's not as durable, and thus should be dry-cleaned instead of washed.
5. Silk:
What about silk? It's a natural fiber but like wool, it tends to retain heat and moisture. It's also more like to get perspiration and sun marks. But if you find some loosely woven silk, it will make for a very light and great to wear garment, albeit a fragile one.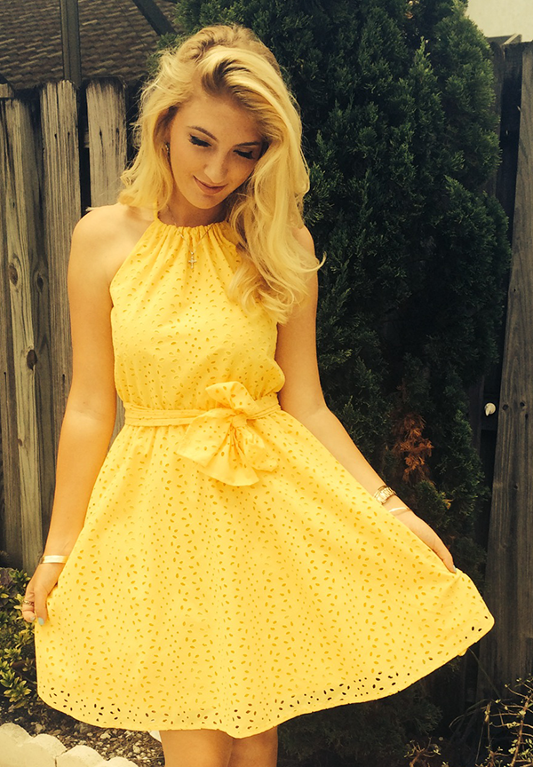 Yellow cotton eyelet sundress via Ori
What is your favorite fabric for the summer? What kind of garment do you make with it?