If you've ever sewn a jacket, you've probably said, "Check out this lining!"
Sewing in an interesting lining adds a bit of zing to your handmade garment, but sometimes understated and classic is the way to go. Whatever your garment, a lining serves many purposes from creating opacity, finishing off the inside nicely or helping the garment glide over your body or other clothes.
So how do you choose the best lining fabric for your project? There are so many options in the fabric store that it can be difficult to decide.
Here are some of the best lining fabric options: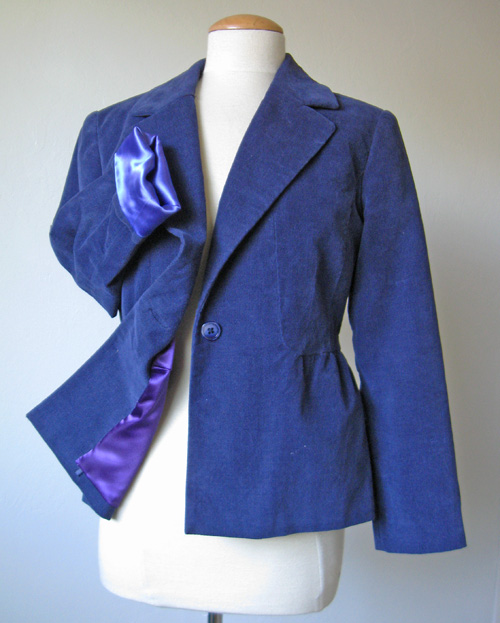 Photo via SunnyGal Studio
Rayon linings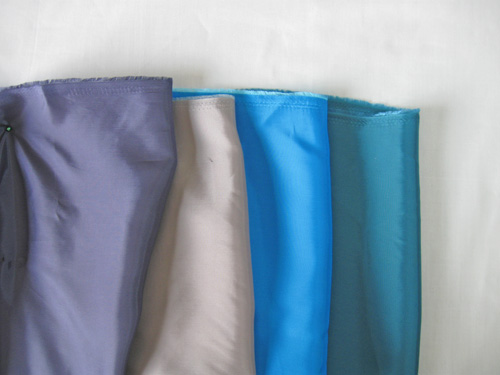 Known as Bemberg rayon lining, this is a perfect choice for many different items ranging from outerwear to dresses, skirts or tailored trousers. Available in a huge range of colors, it is breathable, static-free, wears well, and adds that silky glide to your garments at a reasonable price. A few yards of Bemberg rayon lining in black, gray or navy are great options to keep in your sewing supply inventory.
Silk linings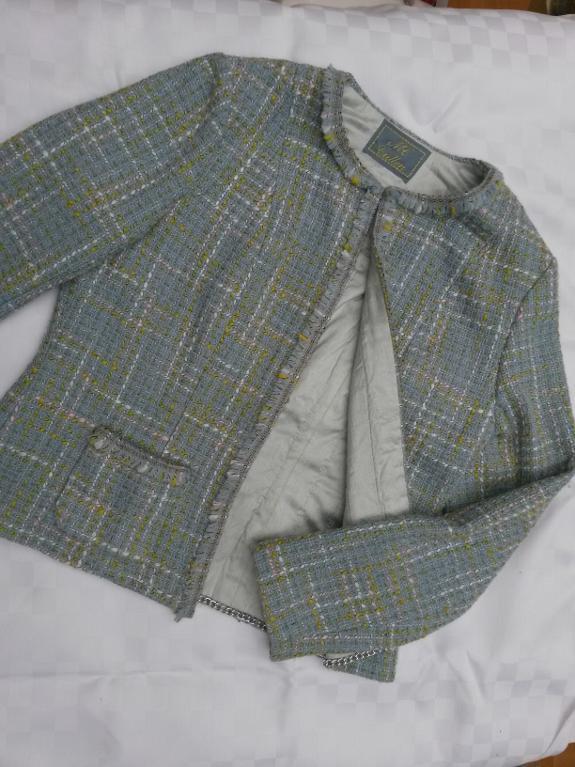 Photo via Craftsy member Marianne C 
Many different types of silk fabric make fantastic choices for lining. The color choice is endless and the feel is always luxurious. Silk charmeuse is a particularly lovely indulgence and gives your garment that designer touch. China silk is a lightweight plain weave that is perfect for lightweight garments. Silk dupioni can add a bit of structure and support to a garment and looks great when quilted.
Printed linings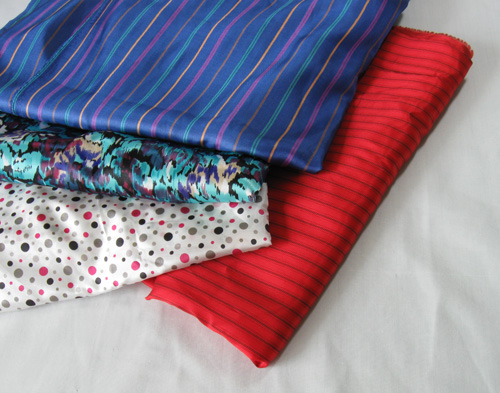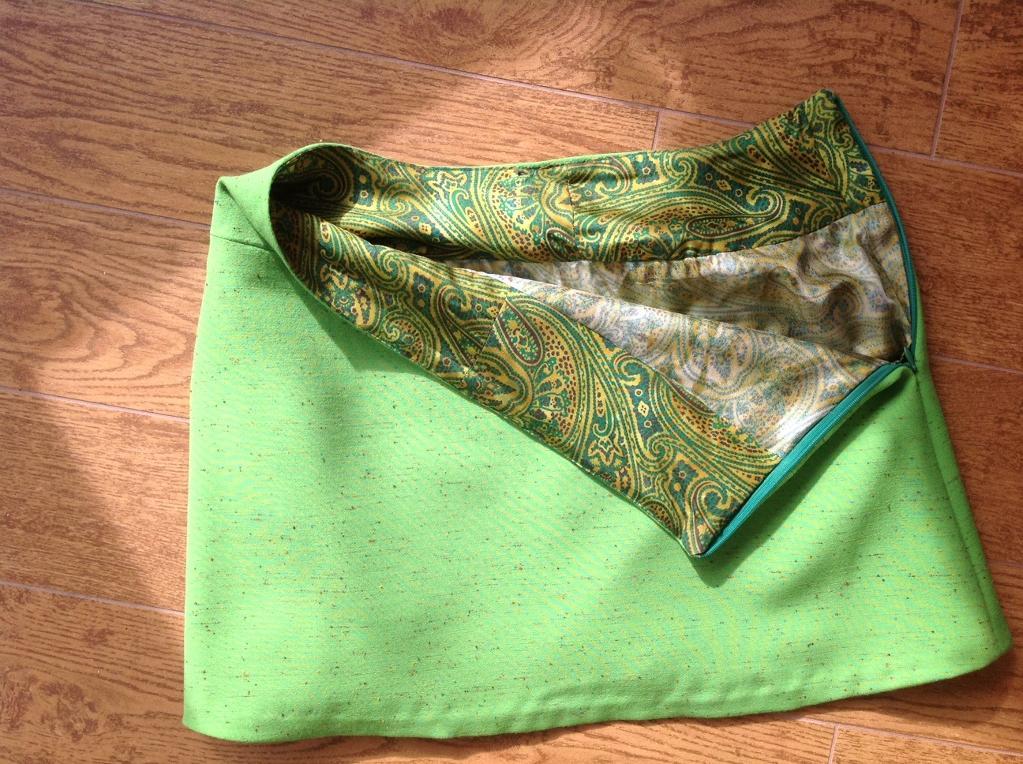 Photo via Craftsy member valeriabrev
Whether polyester or silk, printed linings are a fun option to use. Check the aisle containing polyester silky prints at the fabric store. While these polys are sold as fashion fabric, some are a perfect weight and economical option to use in place of silk charmeuse.
The above skirt with a printed lining was made in the Craftsy class Design & Sew an A-Line Skirt.
Lightweight cottons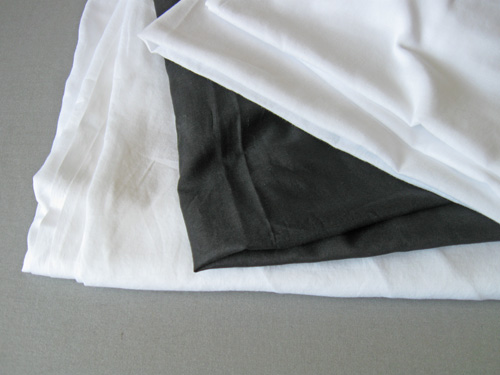 Lightweight cotton fabrics have many names: voile, batiste or lawn. You will find some to be ideal for a summer dress. They are all slightly different in weight and opacity and make perfect choices for children's clothes, tops, dress bodices, or any garment where you want a breathable, easily-laundered fabric. Be sure to pre-shrink as you would with any cotton fabric.
Stretch linings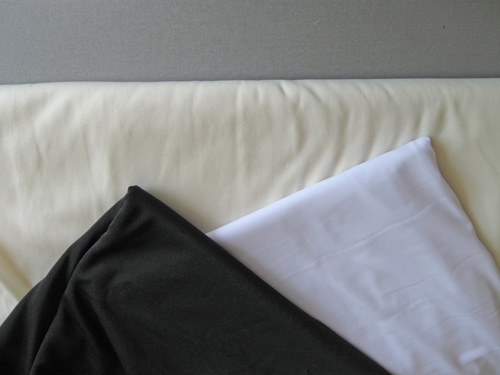 Knit garments are comfortable and easy to wear and sew, but choosing a lining can be a mystery. Here's my tip for finding the best lining fabric for knits: look in the dancewear section. Everything from skating costumes to dancewear is usually lined and that part of the fabric store holds the key.
Tricot knits are great for dresses or tops plus they provide a built-in slip effect. Nylon or nylon/spandex blends also work well. These knit linings seem to be available mostly in neutral shades such as ivory, beige, white, or black. Try a bit of layering of your fabric and the lining options to see which shade works best.
Satin linings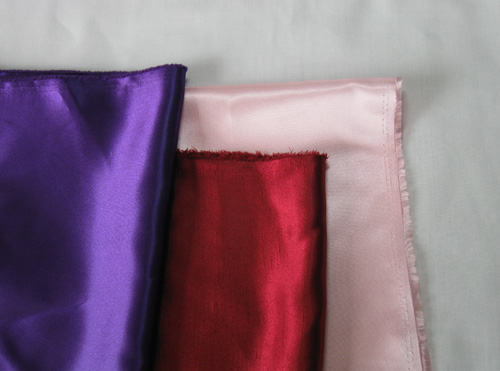 Satin linings can be found in different fibers from rayon to silk. A crepe back satin lining has a good weight and is perfect for adding a bit more substance to outerwear. If the polar vortex is returning to your part of the world consider using one with flannel backing for an extra bit of warmth. In addition to the basic neutrals, satins come in lots of pastel or jewel tones to add a pop of color to your warm winter coat.