Basket quilt patterns come in a wide variety of shapes and designs. They are the perfect quilt pattern for everyday quilting, and also make for fun seasonal and themed quilts. Here is an inspiring roundup of some basket quilt block variations to try!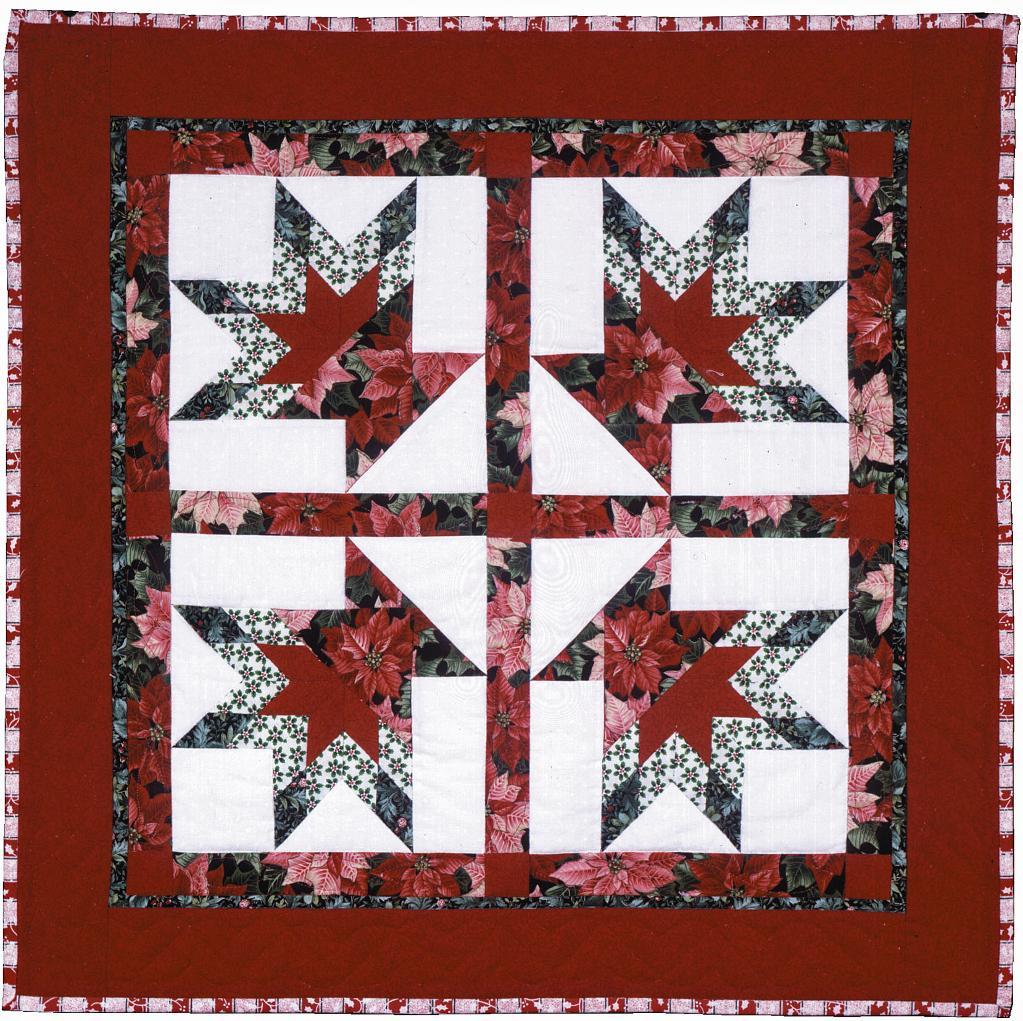 Photo via Craftsy member Barbara Weiland
Poinsettia Baskets
The Poinsettia Baskets Quilt pattern features a Lone Star variation basket block with options for three different projects using the single poinsettia basket quilt design. Make a quilt measuring 41 ¼" square, a small quilt measuring 28 ½" square, or a table runner finishing at 23 ¼" x 53 ¾". Switch out seasonal prints with everyday fabrics and use these poinsettia blocks to make a quilt you'll want to use and display year-round.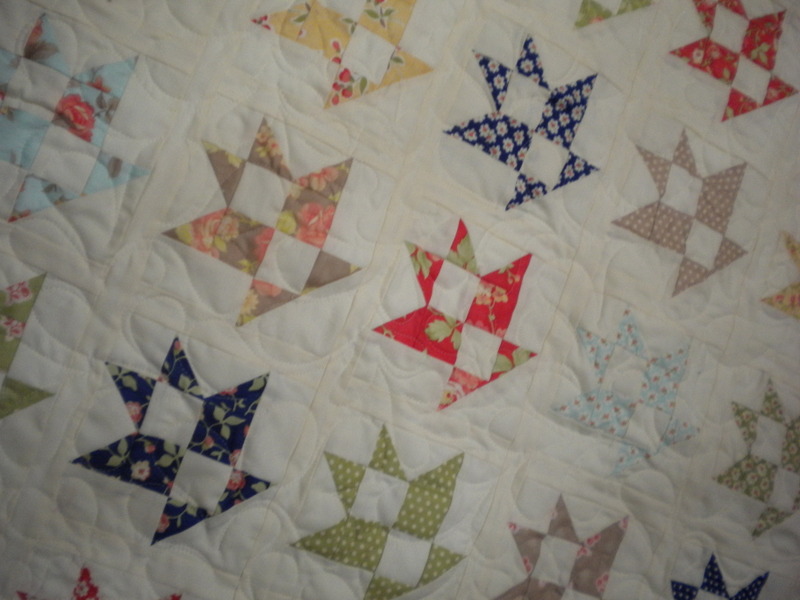 Photo via A Quilting Life
Canasta
The Canasta pattern by Carrie Nelson of Miss Rosie's Quilt Co. is a perfect basket quilt pattern to make a wall hanging with. Individual basket blocks can be repeated in your favorite fabrics to make a fun scrap quilt. The wall hanging finishes at 33 ½" by 39″ . You can use a solid background fabric for the quilt, or use a variety of low-volume prints for a more modern look.
Photo via Craftsy member DebbyKratovilQuilts
Leslie's Baltimore Album Basket
You can find this beautiful Baltimore Album-style wall-hanging pattern here on Craftsy. It features a basket with cheerful flowers and also includes a stunning vine and rose border. If you love appliqué, this is the perfect basket quilt pattern for you!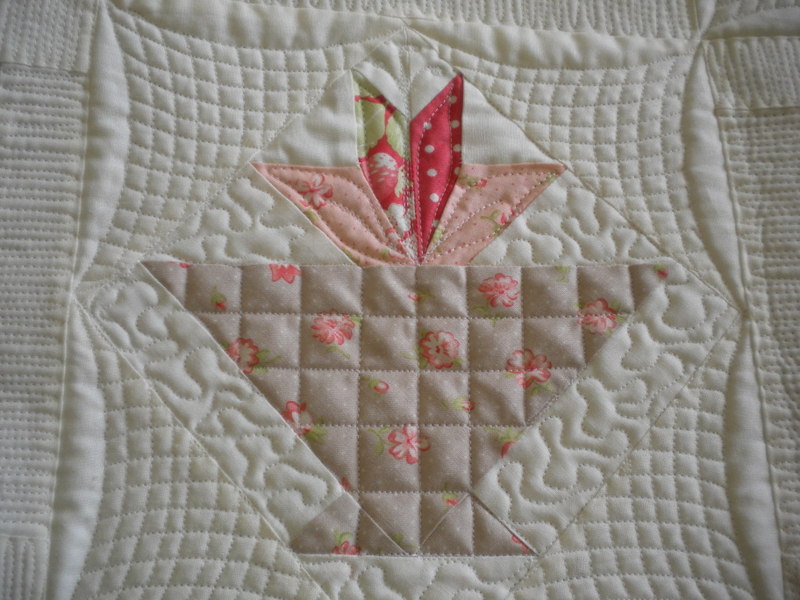 Photo via A Quilting Life
Basket Block
Many sampler quilts feature one or more basket block patterns. This pattern can be found in the book The Farmer's Wife Sampler Quilt: Letters from 1920s Farm Wives and the 111 Blocks They Inspired . There are several other basket quilt block designs included in the book, with all blocks finishing at 6″ by 6″ square. Why not make a sampler quilt or wall hanging using your favorite basket blocks?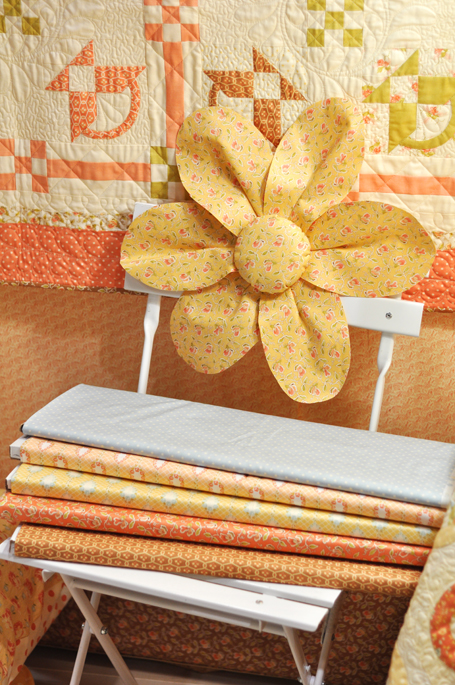 Photo via Fig Tree & Co.
Petit Fours
Petit Fours is a delightful basket quilt pattern from Joanna Figueroa, instructor of the Craftsy class Simple Fresh Quilts. This simple yet beautiful basket quilt features a single basket quilt block set in different directions with  9-patch posts and striped sashing. The pattern includes instructions for pieced basket blocks with appliquéd handles. (Use hand or machine appliqué to make your basket handles). Use fabrics from your scrap bin for this basket quilt or try making a red and green version for the holidays!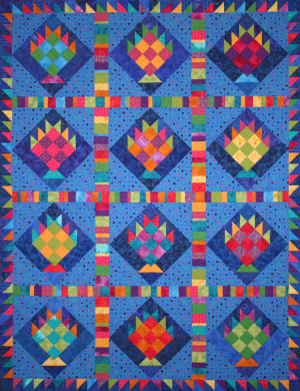 Photo via Craftsy member urbanelementz
Blue Baskets
If you're looking for a more modern take on the basket quilt, try piecing this Blue Baskets pattern by Craftsy member urbanelementz. This quilt measures 58″ by 76″ and utilizes Fat Quarters for much of the piecing. Although this basket quilt is based on a traditional pattern, the use of bright colors combined with the stunning blue background fabric gives this basket quilt a very up-to-date and modern feel. Floating points and over-sized blocks make this basket quilt simpler than it appears and also help to save time in construction.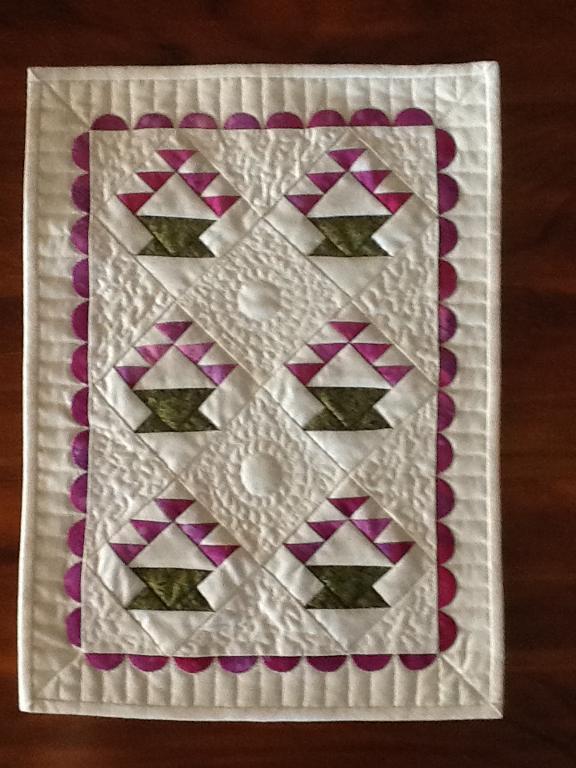 Photo via Craftsy member AnniesQC
Mini Quilt Baskets
If you are thinking of some very mini-sized basket quilt blocks, how about this "Mini Basket Blocks"quilt wall hanging pattern? The finished wall hanging including borders is just 11″ x 15". The basket blocks are machine pieced, and this project is an intermediate level quilt.
What do you love most about basket blocks?