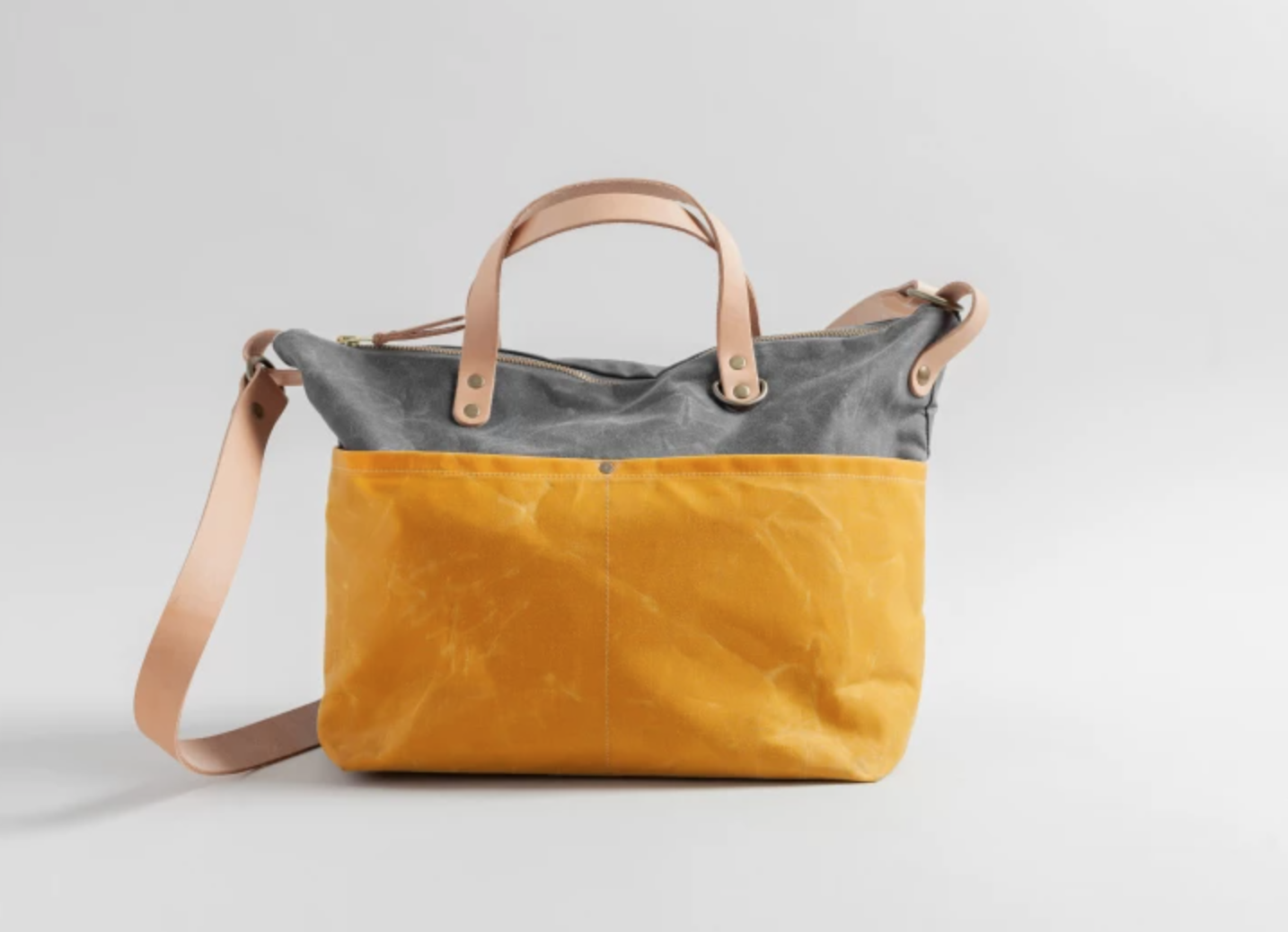 Bags, bags, bags! If you ask us, it's not possible to have too many in your closet — especially if you make them yourself. Add these fun projects to your queue and soon enough, you'll have the perfect handmade option for every occasion.
1. The Ultimate Cross-Body Bag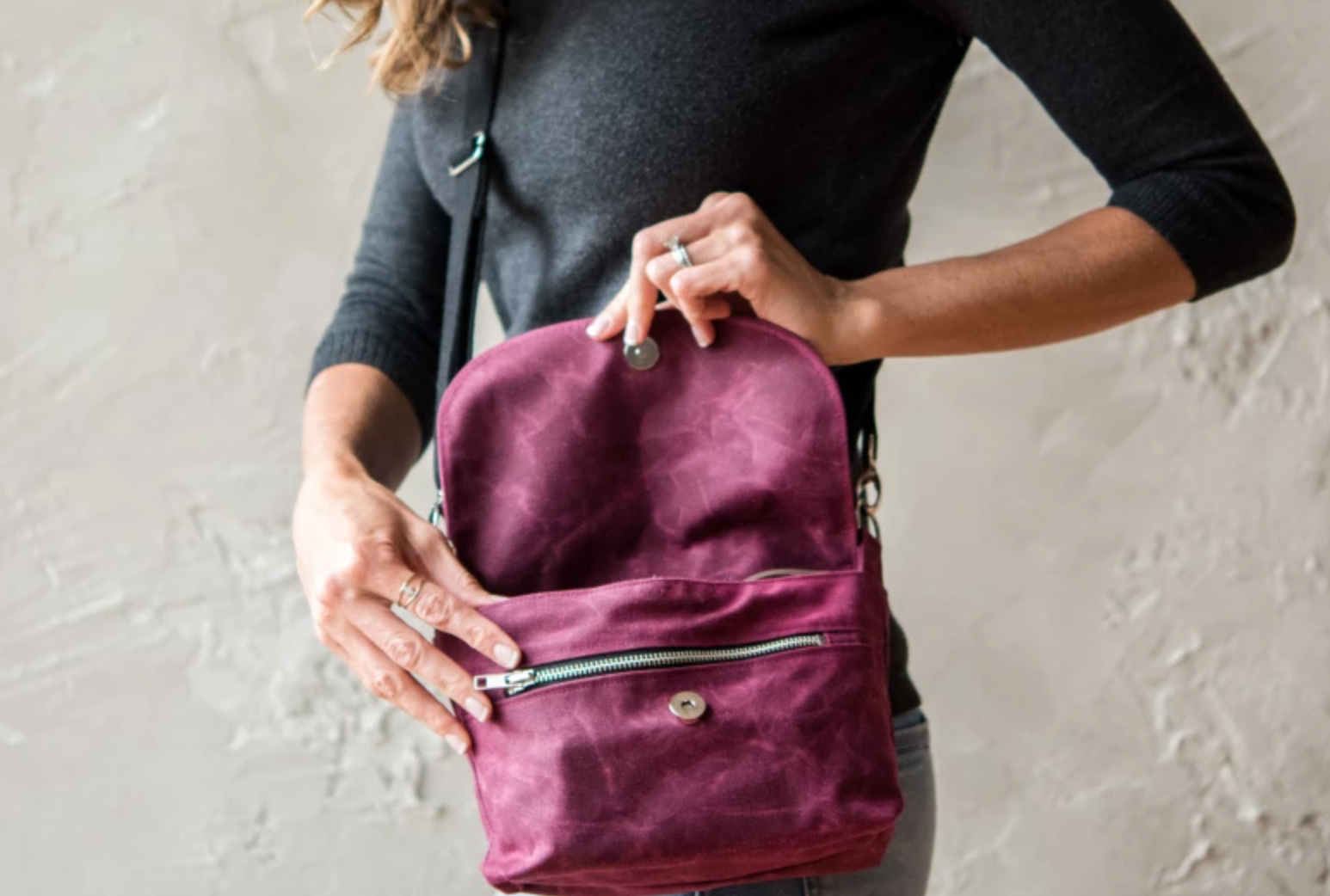 Everyone needs a sturdy cross-body to have on hand for day trips, shopping and just getting around. Waxed canvas makes this trendy bag water-repellent, and if you're feeling extra crafty, you can even wax the canvas yourself.
MAKE IT
2. A Fun Makeup Bag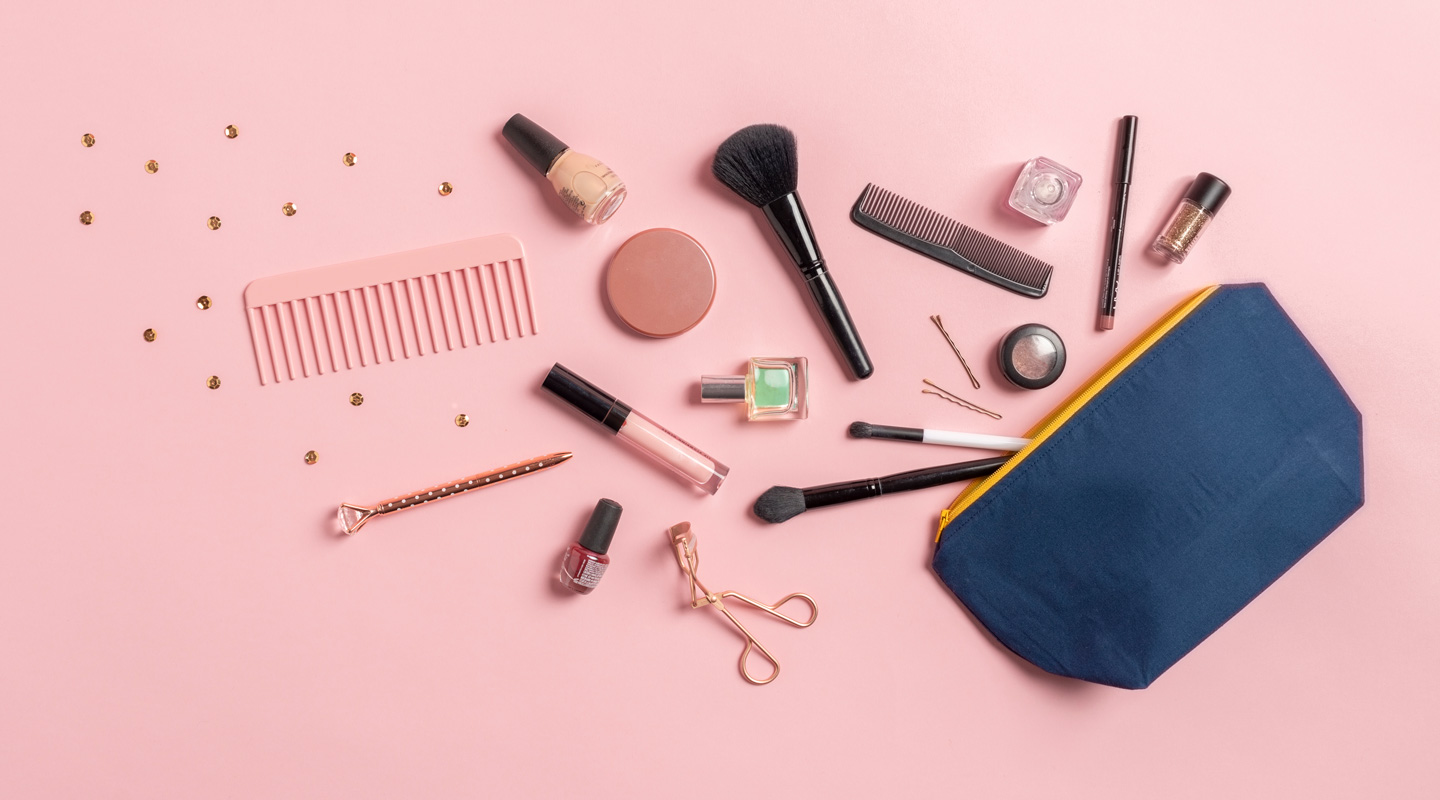 If a full-size tote sounds like more than what you're ready to handle, a makeup bag is exactly what you need. It's the ideal way to start installing zippers, working with different fabrics and adding custom touches that truly make a bag your own.
MAKE IT
3. A Flawless Fremont Tote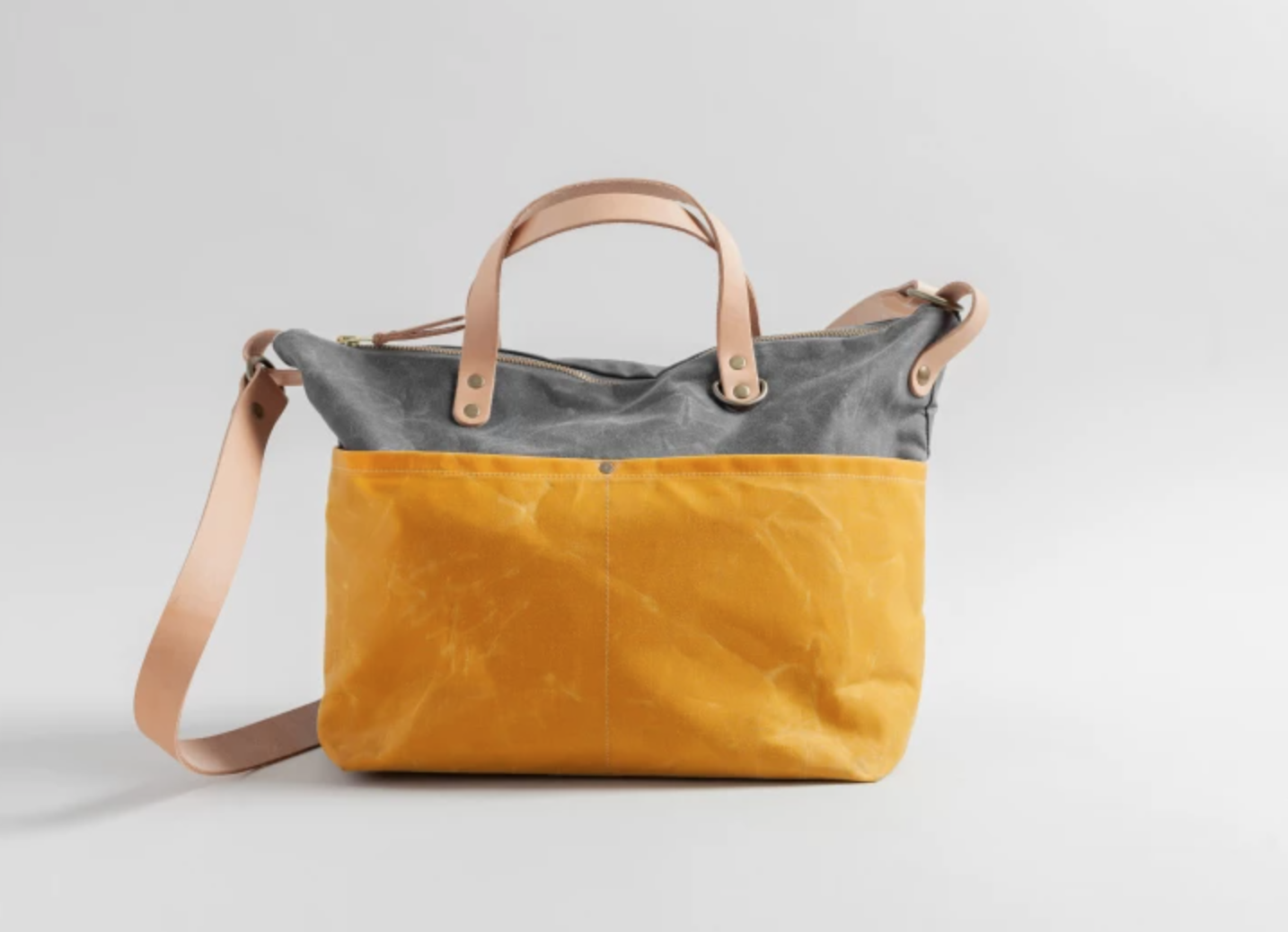 Just think about how chic you'll look with this amazing bag on your arm. The leather and waxed canvas elevate the entire design (not to mention these durable materials last forever), and you'll learn how to install hardware and work with heavy-duty fabrics on your home sewing machine.
MAKE IT
4. A Cute No-Sew Clutch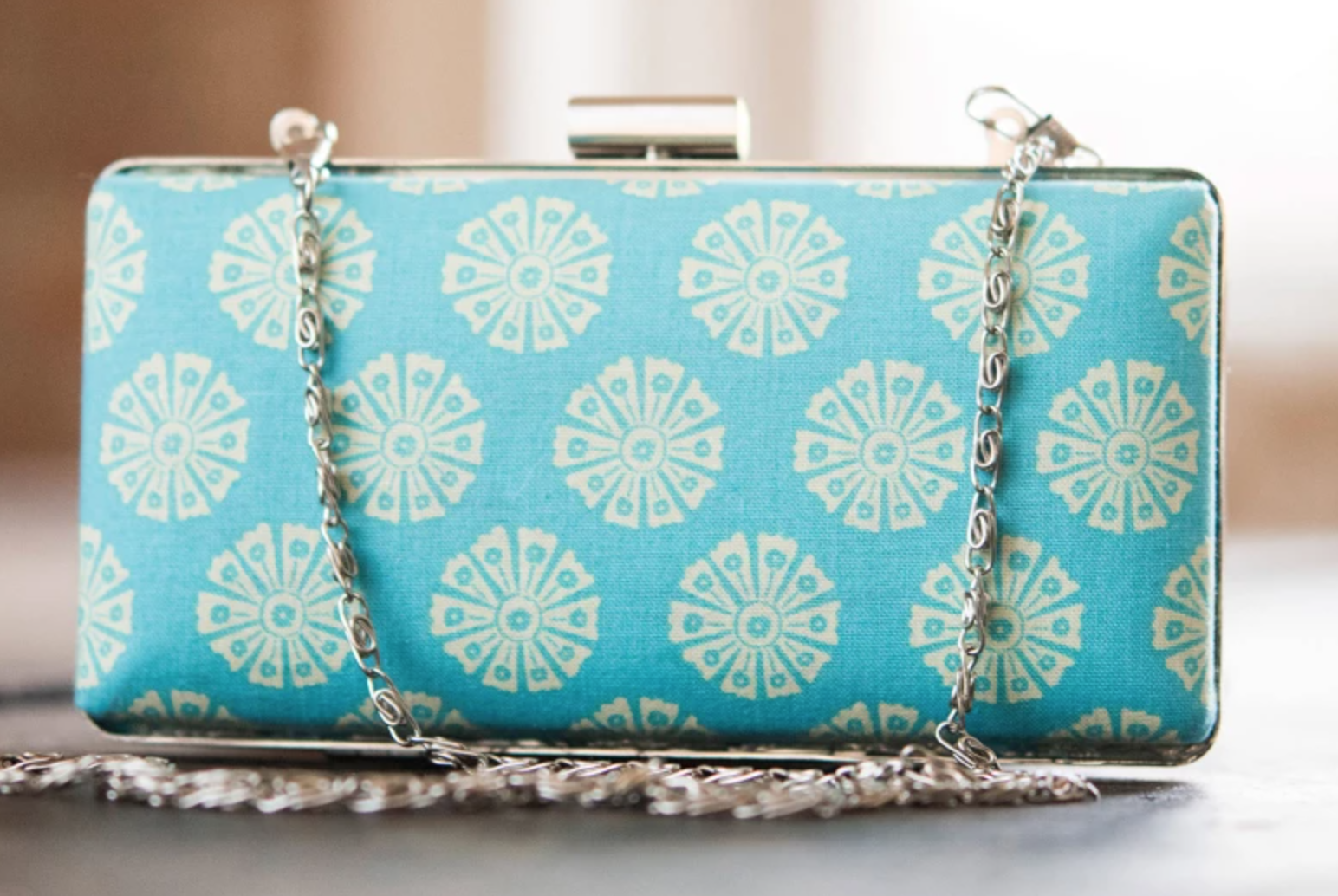 When you're short on time, it's easy to bust out this beauty. Choose a fabric that channels your personality, and in about an hour you'll have an elegant clutch you can take for a night out on the town.
MAKE IT
5. A Multitasking Messenger Bag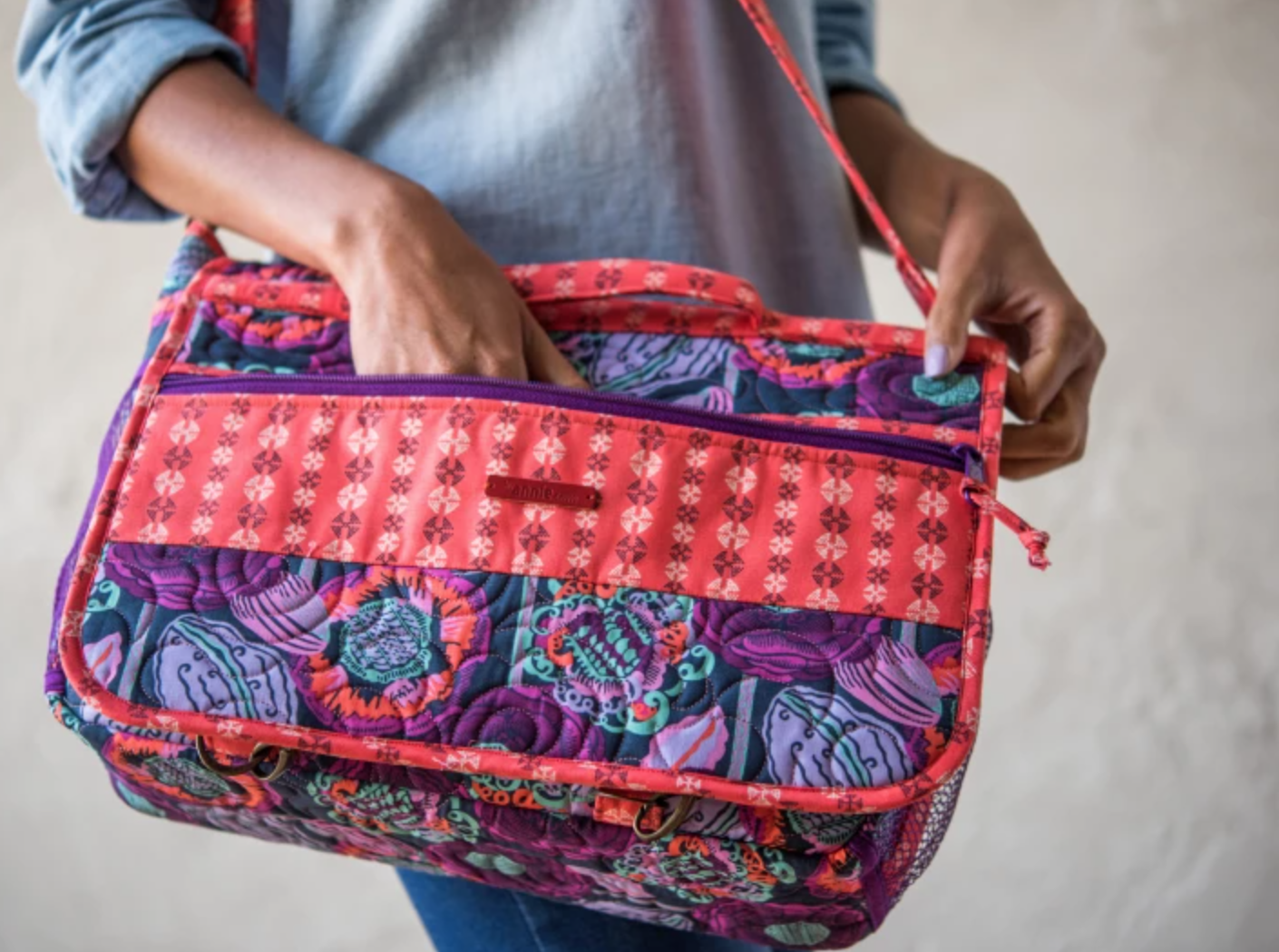 Work, school, travel, errands — sometimes life requires a bigger bag to get everything done. This messenger style has internal mesh pockets, a handy laptop divider and padded straps to make sure you're organized and comfortable all day long.
MAKE IT
6. An Easy-Peasy Drawstring Bag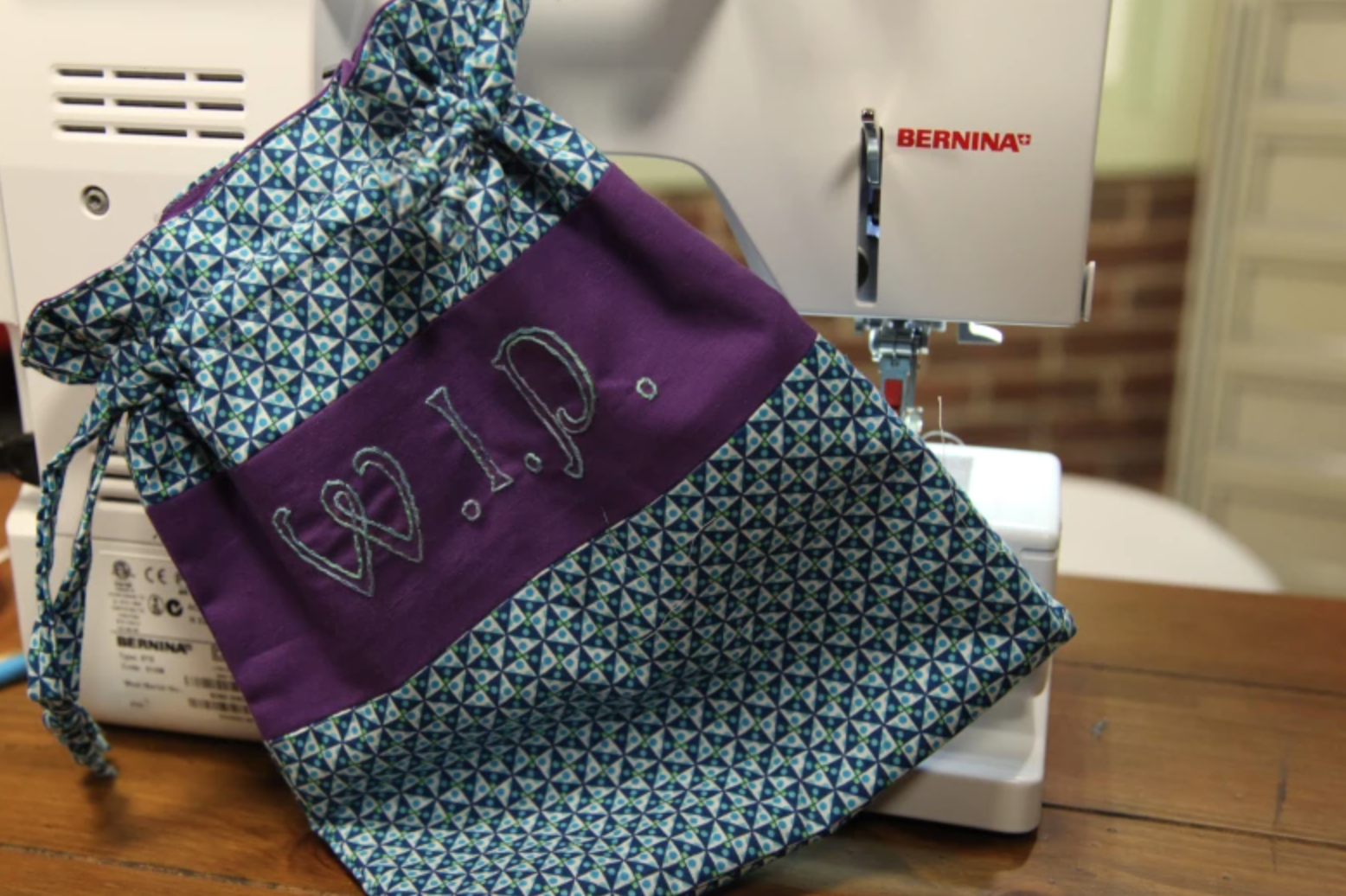 No one will mistake your bag for their own thanks to the cute embroidery across the front of this drawstring bag. It's super easy to make too — designed to use two fat quarters, you can skip the cutting and get straight to sewing!
MAKE IT
7. A Versatile Bucket Bag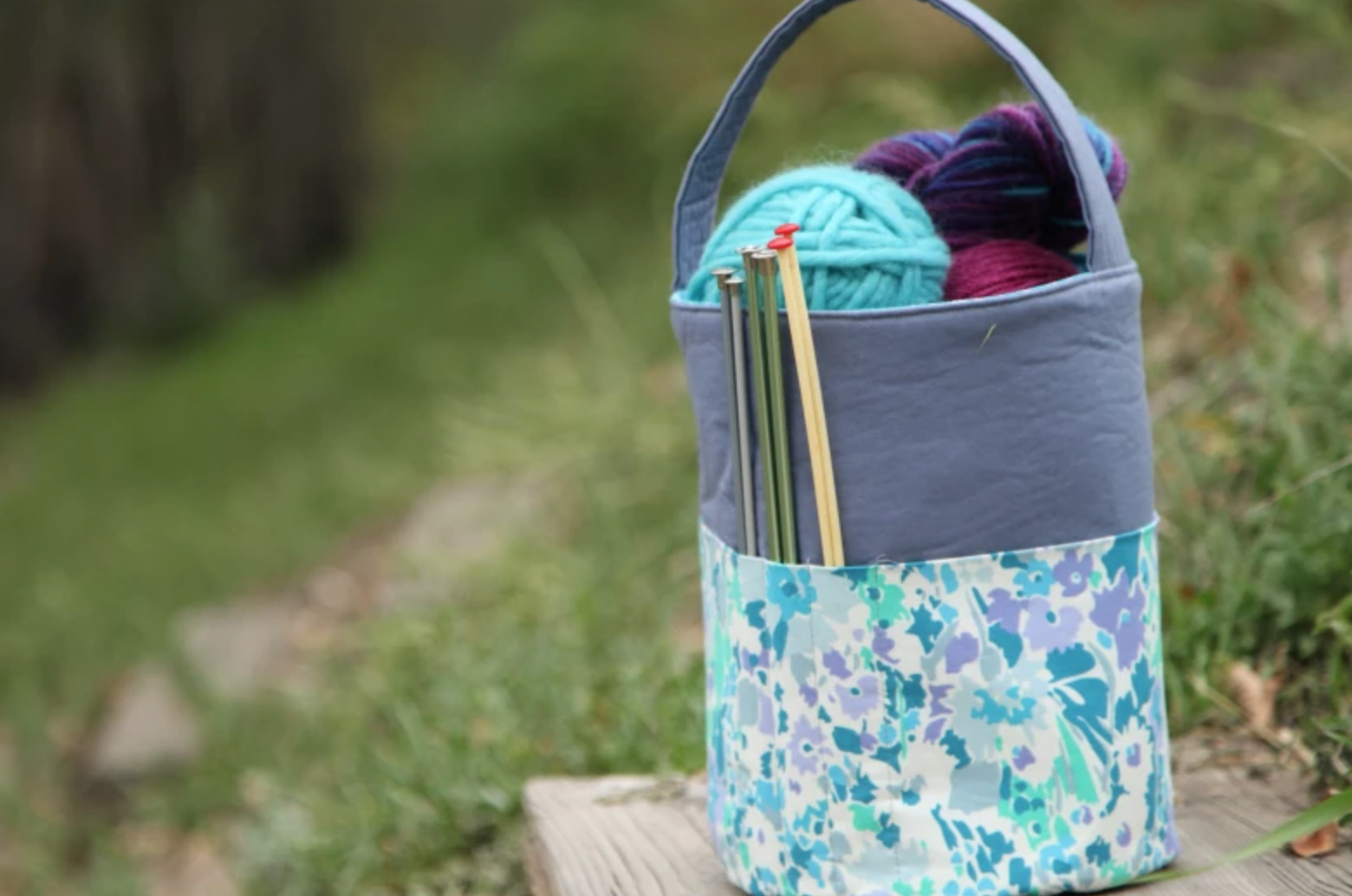 The stable bottom of this bucket bag makes it able to stand up on its own, so it's the perfect option for holding all your knitting WIPs. (You can also tuck your needles in the handy outer pocket.) Not a knitter? Use it to stash your kids' stuffed animals, miscellaneous household items or all your smaller precut fabrics.
MAKE IT
8. A Beautiful Leather Tote Bag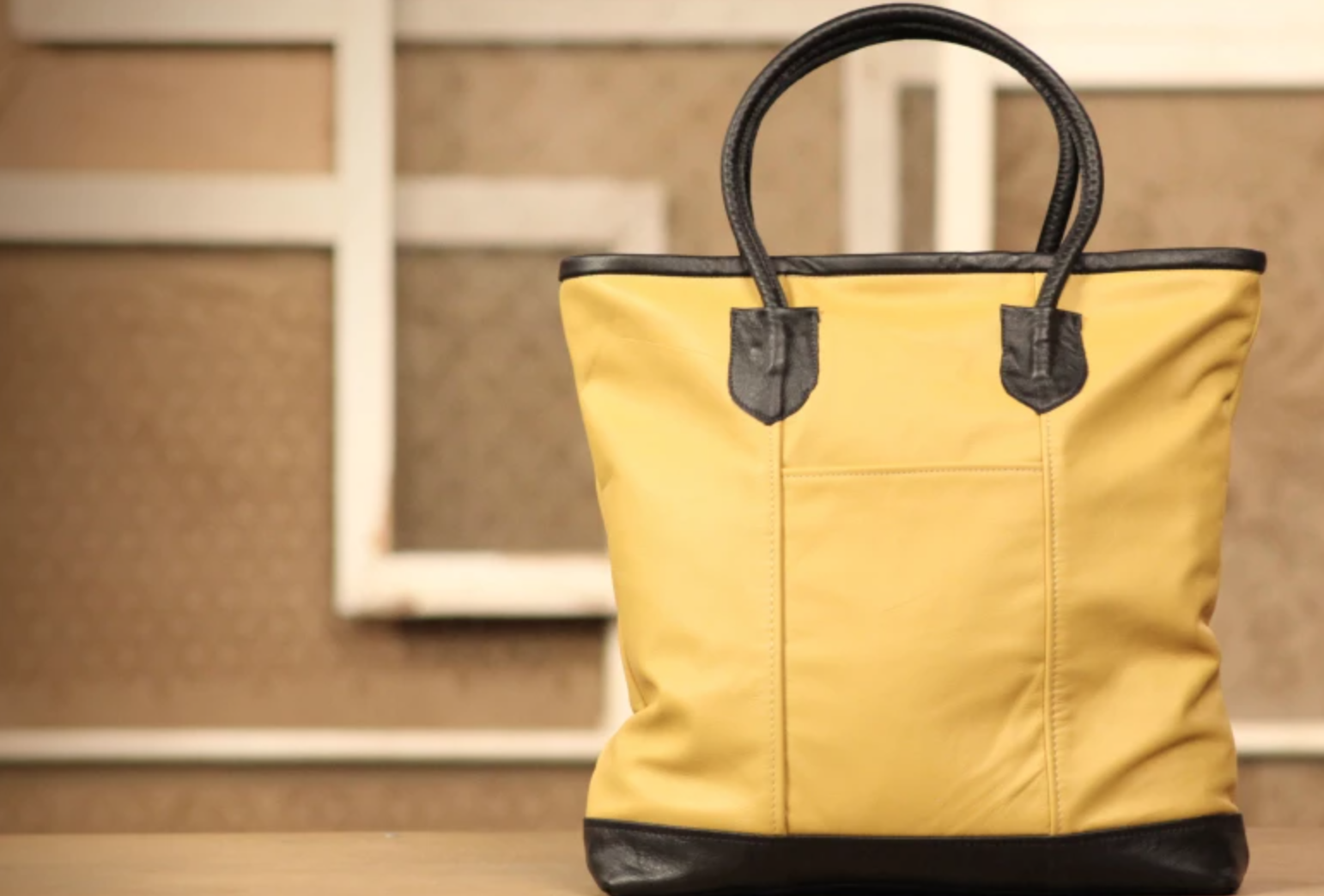 Why spend hundreds on a handbag when you can make a totally custom one at a fraction of the cost? By the end of this tutorial you'll have the perfect bag for stashing your everyday essentials, and you'll be able to add leather to your sewing resume.
MAKE IT
9. The Perfect Weekend Duffel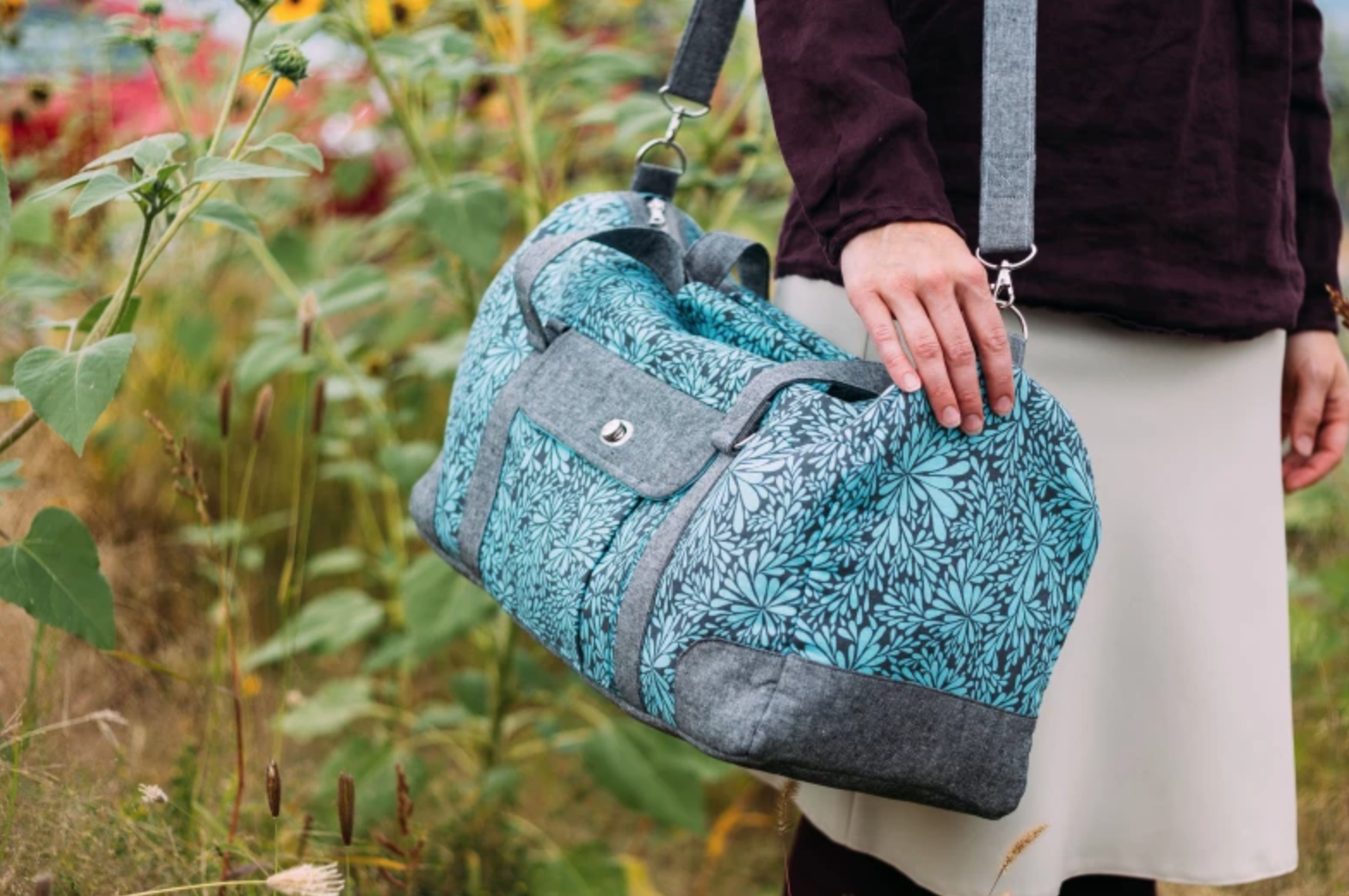 This getaway bag is the perfect size for escaping for a few days. You'll find pockets galore on both the exterior and interior, hardware that makes carrying your duffel easy, and cute accents that make you want to use it that much more.
MAKE IT
10. A Sturdy Travel Kit Bag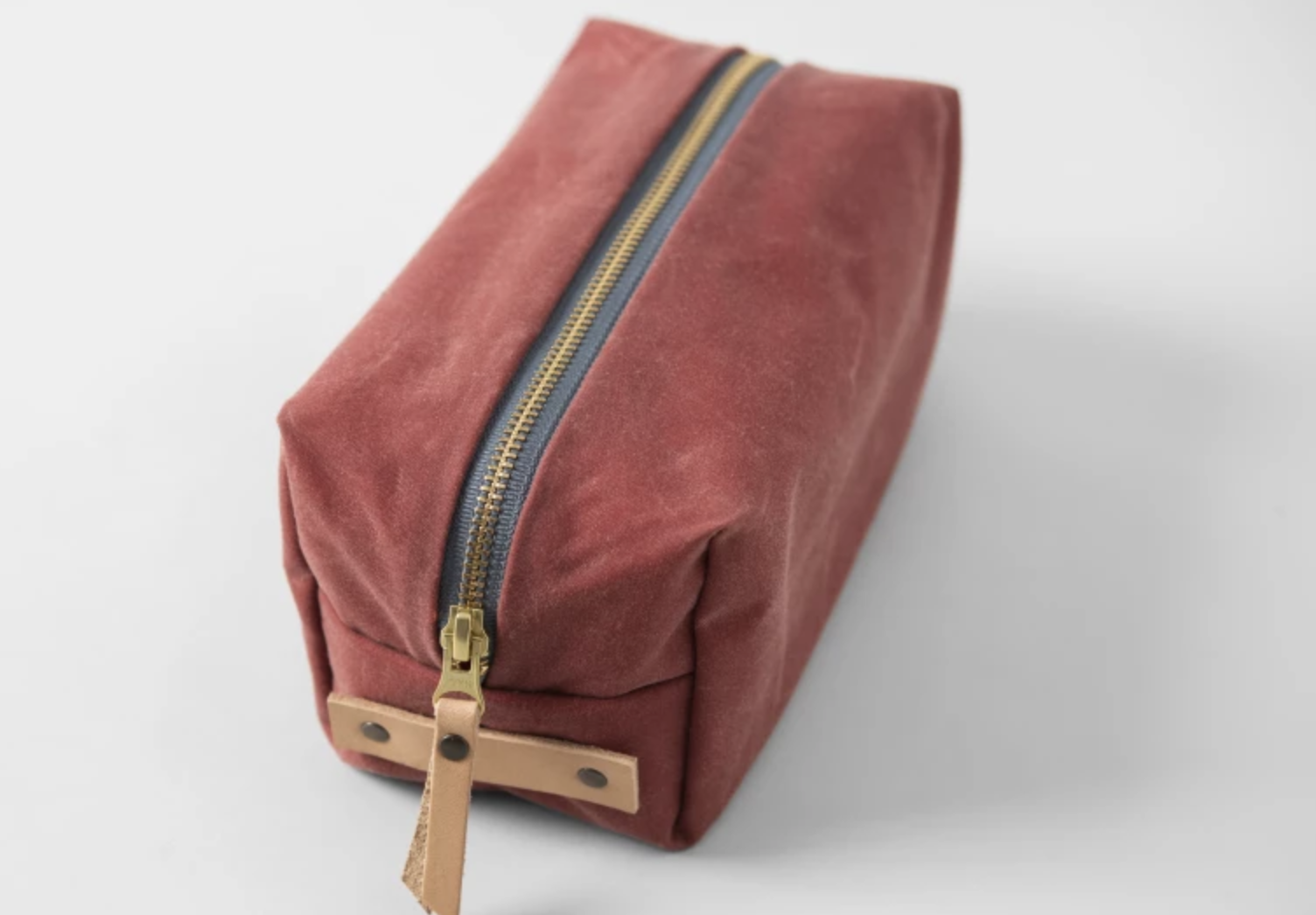 Speaking of getaways, everyone needs a dopp-kit style bag to hold their toiletries. Stitch up this waxed canvas version and it'll hold up to any adventure you bring it on.
MAKE IT