So many techniques and other knitting terms are named after specific geographical areas, like Bohus knitting, Icelandic knitting, Fair Isle sweaters — the list goes on and on. Aran sweaters are no exception.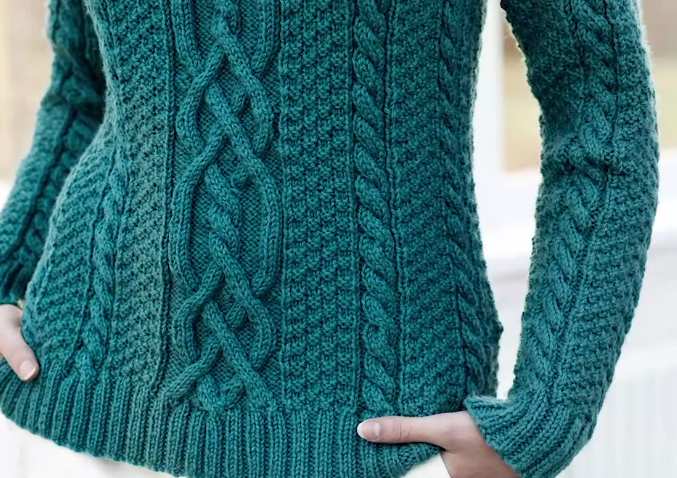 Photo via Craftsy class Custom Cable Pullovers
Aran sweaters take their name from the Aran Islands off the coast of Ireland. The sweaters were traditionally worn by fishermen because they were knit with wool, which repels water and helps your body maintain a comfortable temperature.
Lucky for us, you don't have to be a fisherman to sport one today.
Some knitters say the designs of Aran sweaters were knitted into the sweater to symbolize things in the lives of these fishermen. Twisted cables, for example, represent the ropes the fishermen used. A moss stitch might represent seaweed.
It's also said that each clan had their own sweater pattern that they kept secret. They exclusively used the secret patterns to dress the fishermen in the family. One reason for doing this, it's said, is that these patterns were used to help identify the fishermen's bodies if there were an accident in the sea. Many knitters reject the idea of clan symbols, saying it's a myth, but I think it's interesting to think about. How about you? If you like the idea of the myth, too, you can read more about the Aran sweater's history and symbols.
Aran Sweater Patterns
Want to make your own Aran sweater? No need to make one exclusively for a fisherman. Check out these beautifully twisted patterns to find the design that fits your life.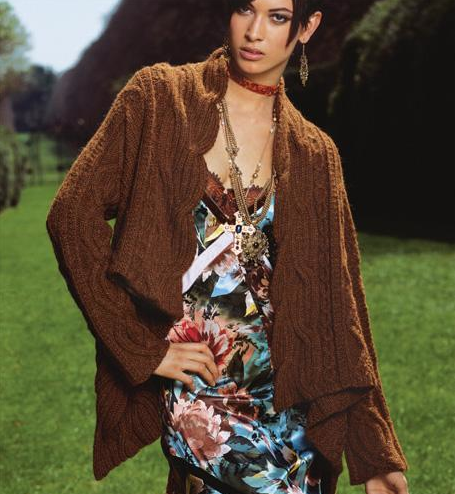 Aran Wrap Cardigan
Talk about some twists and turns. This Aran sweater design has several types of cables incorporated into it, one forming a beautiful scallop design on the edge.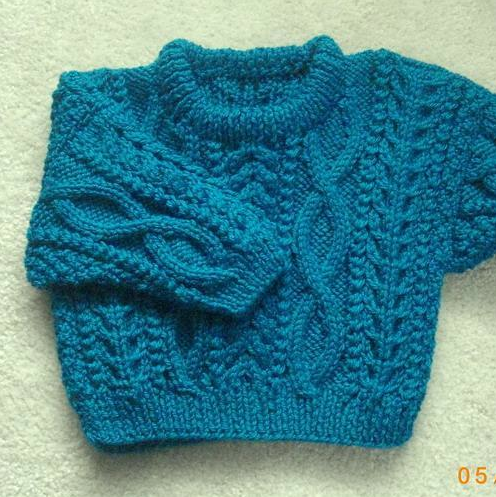 Baby and Toddler Aran Cable Sweater
Kids need warmth just as much as fisherman do. Wrap your little fisherman or fisherwoman up in this cozy Aran sweater just for babies and toddlers. Designer Christina D. says that after knitting so many adult Aran sweaters, it's a relief to knit a tiny one.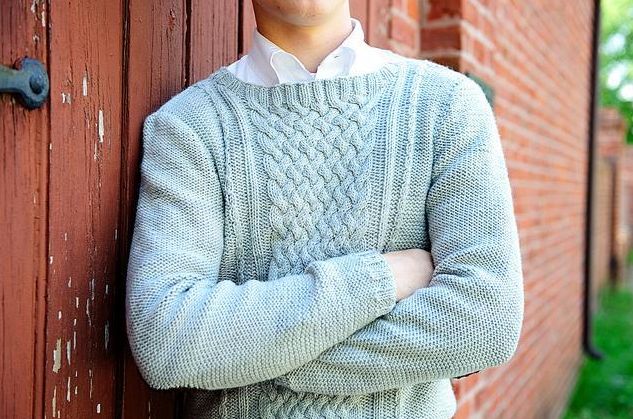 Professor Charles Pattern
Take a look at the basketweave cable knitted down the middle of this sweater. The stitches are, according to designer Tot Toppers, easier than you'd think. Leather elbow patches (visible in the other pattern photos) give it even more of a masculine feel.
Clove Sweater
Designer Jo Storie was inspired by close-fitting 1940s sweaters when she created this design. The interweaving cable you see on the front is repeated on the back.
Jerod's Aran
I'm ten times more likely to knit something if it says seamless, and that's the case with this cozy Aran sweater. The sweater body and sleeves are knit in the round. The sleeves are then joined to the body via the lovely three-needle bind off that makes our lives so much easier.

Interested in the geography of knitting? Learn more about knitwear designers from around the world. Or if you'd like to become a pro at the twists and turns of cables, try the Mastering Cable Design class with Fiona Ellis and Custom Cabled Pullovers with Carla Scott.
What do you think about the Aran sweater myths? Do you think the twists and other stitches have a deeper meaning?