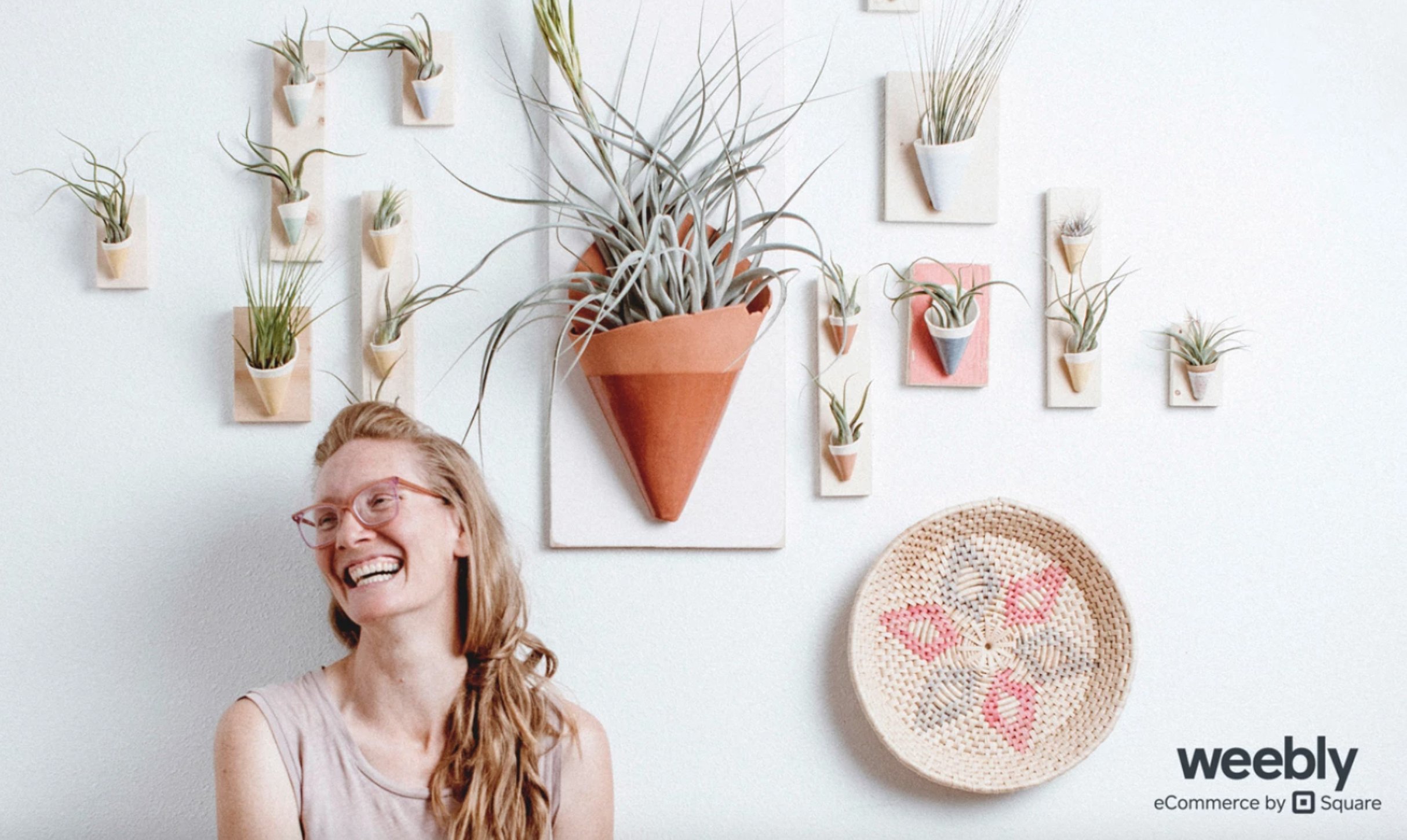 Photo by Samantha Stenson
Anna Von Rosenstiel, the owner of Portland's beloved Carter & Rose, has always had a creative streak. As a child, she'd spend hours playing with scrap wood and glue in her father's wood shop.
"This ability to make things and be creative was just a part of everyday life, and that sense of creativity followed me through school and into my first jobs," she tells Craftsy.
Enter: Clay
So how does one go from side-crafter to full-time potter? For Rosenstiel, it was a little serendipity mixed with a strong desire to pursue what called to her creative spirit.
"My first job [after graduating] was at an elementary school. I found a ceramic kiln in the janitor's closet, and I guess that's really where the clay and ceramics story begins," she says.
Rosenstiel soon tried her luck at a local art fair, and nearly sold out. After that, she was hooked and began selling at fairs whenever she could. She and her husband — and eventually kids — would drive, set up, sell, and drive home "like yo-yos in the summer," she recalls.
Dreaming Big
The idea for Carter & Rose was born from Rosentsteil's long-time friendship with Liz Carter, the eventual co-owner of the store. "Liz and I spent a lot of time hiking and chatting and sitting around late-night camp fires. One thing we had in common was our love of making," she says.
On those camping adventures, the two began envisioning opening a store together. They'd fall asleep in their sleeping bags discussing what they might sell, where the store would be, and what kinds of snacks they'd need to stock in their studio.
Going Pro
In 2014, the fates aligned and the timing was finally right.
"We started Carter & Rose from the ground up. Each thing, every day, was new and we did the work with very little capital," says Rosensteil. The self-proclaimed "scrappy" duo painted their own walls, refurbished furniture they found on the street and dug through Goodwill for display pieces.
"Initially, we opened the storefront a few days a week for a few hours as an 'open clay studio' where anyone could come in and make things. 'Open Clay' helped pay rent and helped us buy our own materials," she says. The open studio model evolved to include a pop-up store, and the vision just kept growing from there.
Today, the store's vibe is clean and modern, filled with plant life. "Carter & Rose doesn't feel like a store born out of sawdust and found furniture. But it is. And to me that's what makes it so authentic and real. It was built by hands and dreams and super hard work," says Rosenstiel.
A Final Word to the Crafty
We asked Rosenstiel to share her advice to other would-be creative entrepreneurs.
"[The process] requires letting go of a fixed idea and a fixed vision. Flexibility and adaptability based on what's needed to be successful can be surprising and delightful, and sometimes lead down paths that are unexpected." she says.
"I also think it's really important to focus on moving forward toward success and not letting the idea of failure get into your head. Part of what gave Liz and me the guts to do what we did is we never even entertained the idea that it wouldn't work."