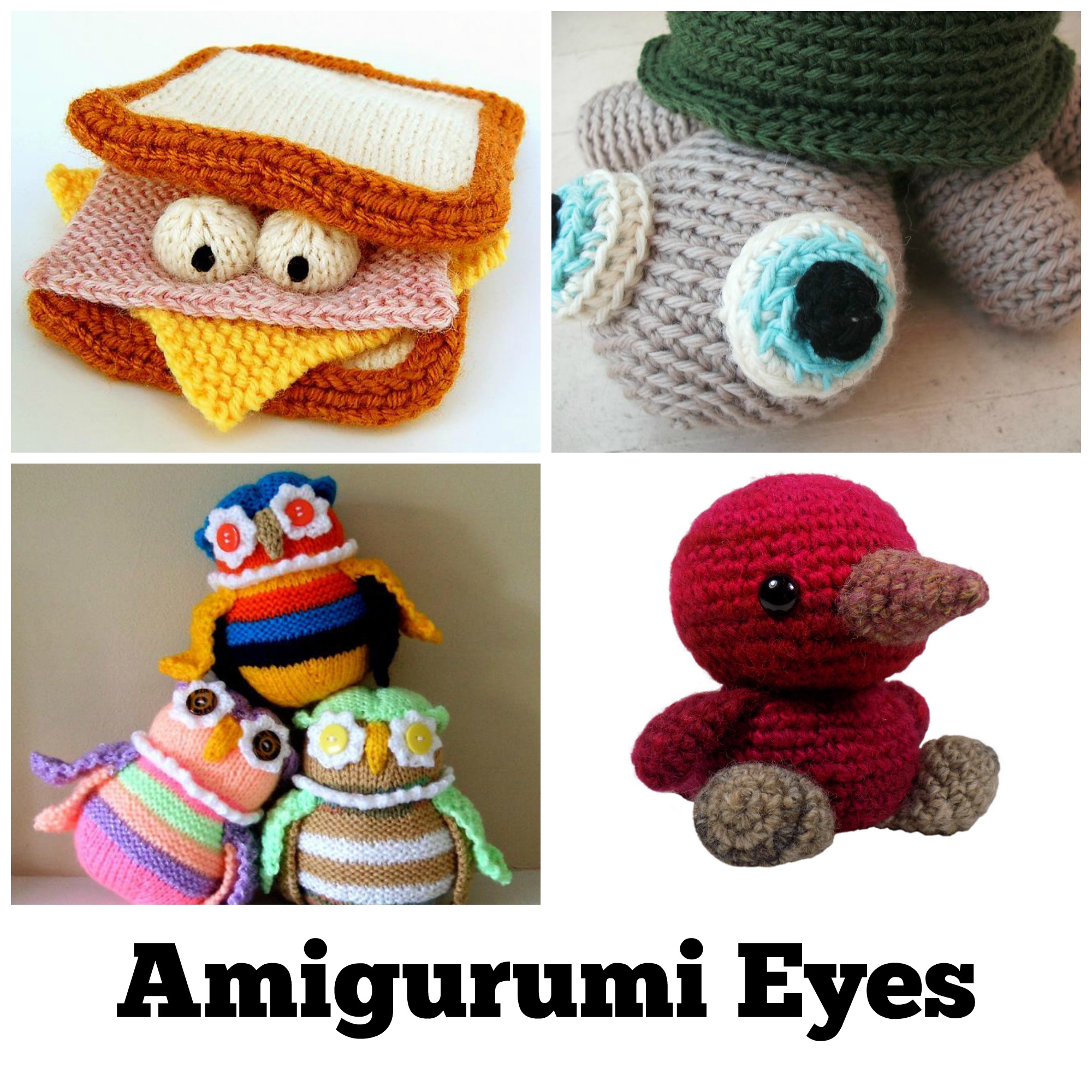 From buttons to embroidery, explore all the possible amigurumi eyes for your next cuddly toy.
Sure, the yarn you use for your amigurumi is important, and so are the colors. But do you know what really gives your toy its personality? The eyes!
The amigurumi eyes you choose can take your cuddly toy from sad to mad, from happy to sleepy. That's why knowing your choices for amigurumi eyes is so important.
Consider these different options for amigurumi eyes.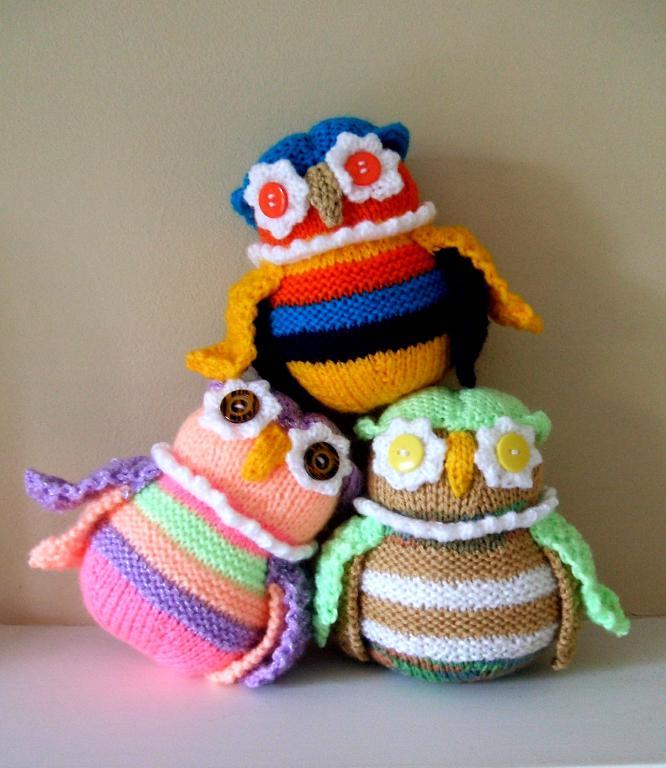 T'wit T'woo Amigurumi Owls via SusanW48
1. Buttons
Now is your chance to go through that button stash you've been hoarding for years. The above T'wit T'woo Amigurumi Owls use matched buttons, but a mismatched pair would look cute, too. You may even have different shapes — flowers, squares, ovals — that would suit your toy's personality.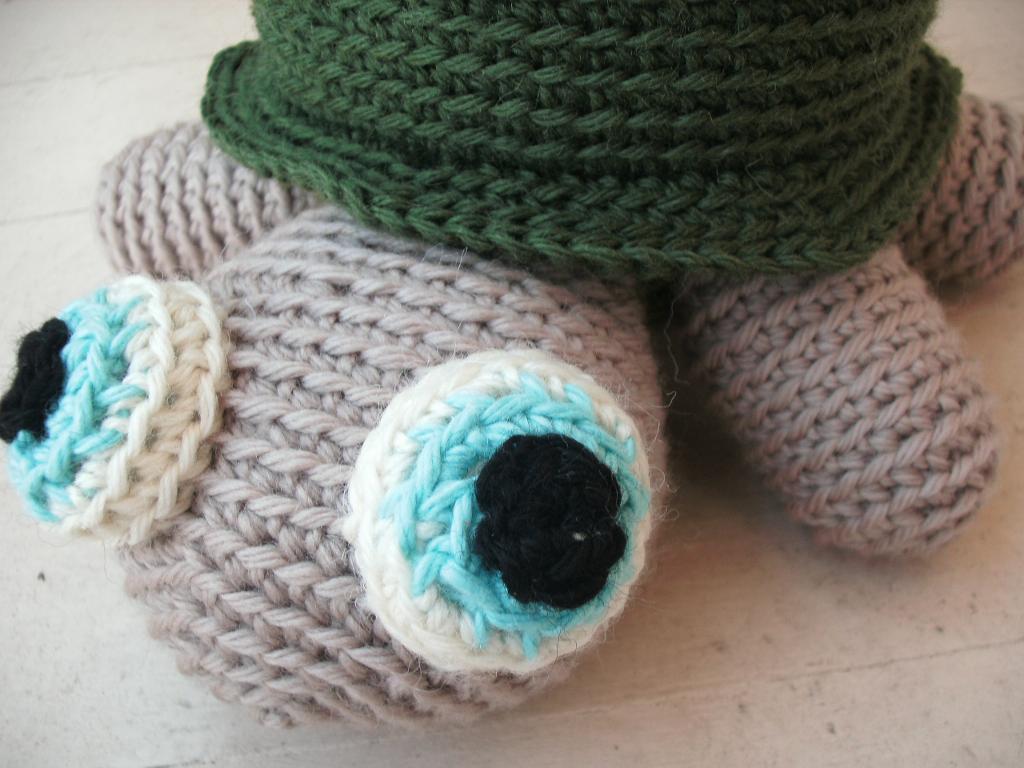 Project via Stacey Trock
2. Knit or Crochet Circles
If you're making amigurumi for a small child, it's a good idea to keep all the materials soft. Using materials like buttons is dangerous, since babies can pull off the buttons and put them in their mouths. Instead, stick with yarn that you've stitched in the round to form the eye. You can even layer the circles with different colors like the crochet turtle pictured above.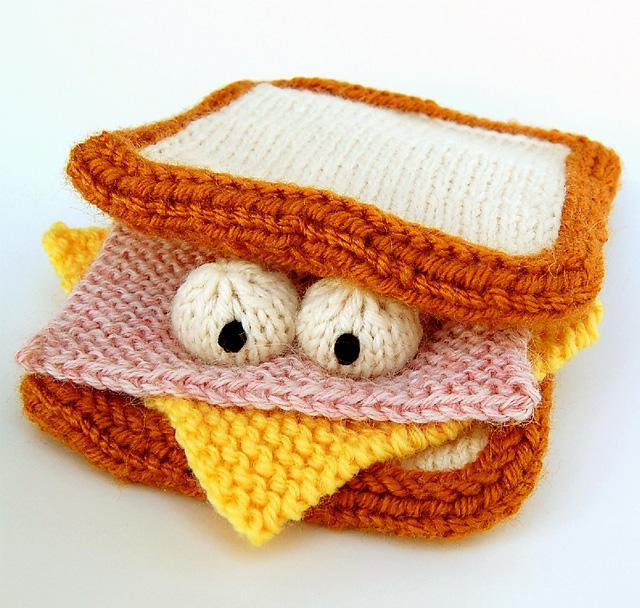 Amigurumi Sandwich Toy via cheezombie
If flat circles don't seem like a good fit for your toy's face, you can create small, gathered circles using a similar technique. The Sammich Amigurumi pictured above uses in-the-round knitting to create small eyes in two parts: white and black. Not all amigurumi will need two parts to the eye like the Sammich, so you can also use this technique to make one simple black dot.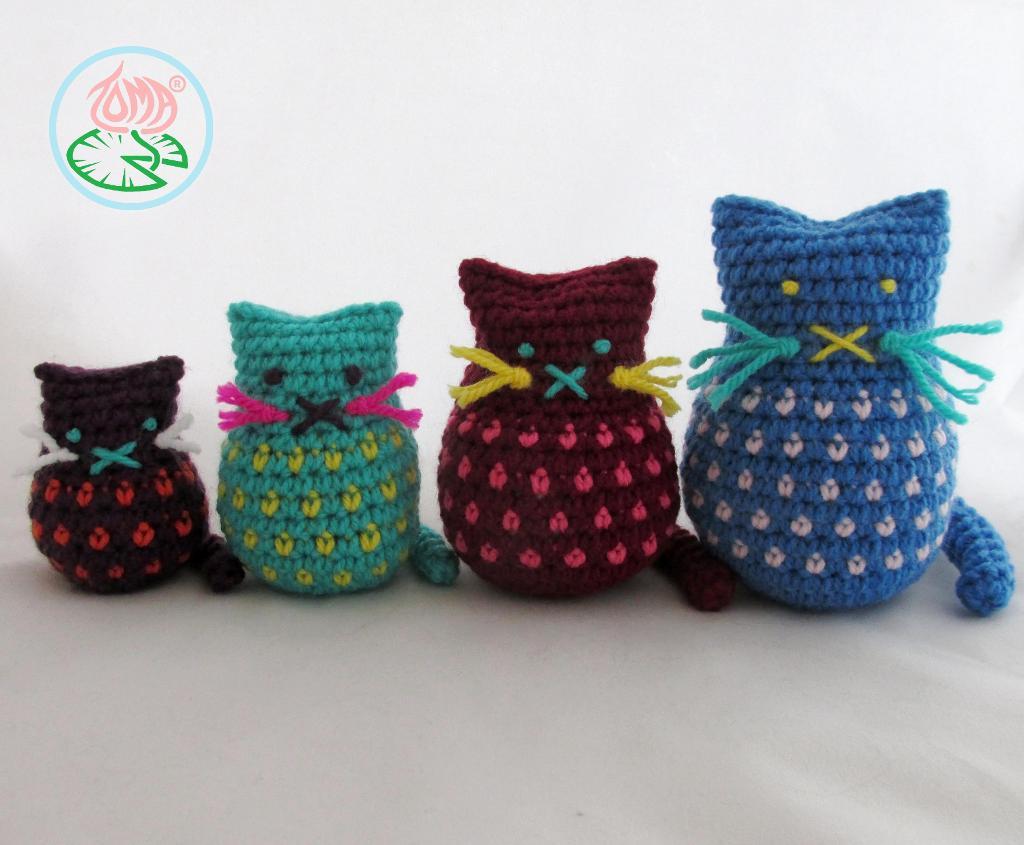 Amigurumi Cats via Tamara L.
3. Embroidery
Embroidery is one of the fastest ways to add eyes to your amigurumi — all you need is a bit of embroidery floss (or a lightweight yarn). Here are two of the many stitches that can be used:
French knots
The Amigurumi Cats pictured above have simple French knots for eyes. A French knot only requires a small scrap of yarn, and you can change the size of the knot depending on how many times you wrap it around the yarn needle.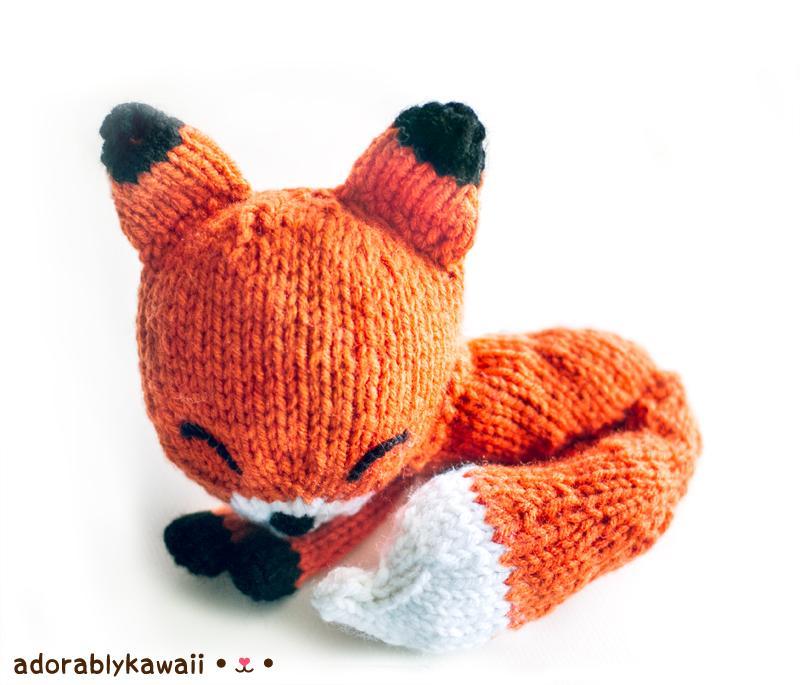 Knit Sleepy Fox Amigurumi via Adorably Kawaii
Back stitch
Sometimes you just need a basic back stitch. The back stitch creates a solid line that can be used for animals that are squinting, sleeping or just really happy. The Knit Sleepy Fox Amigurumi pictured above uses the back stitch as the outline for its closed eyes.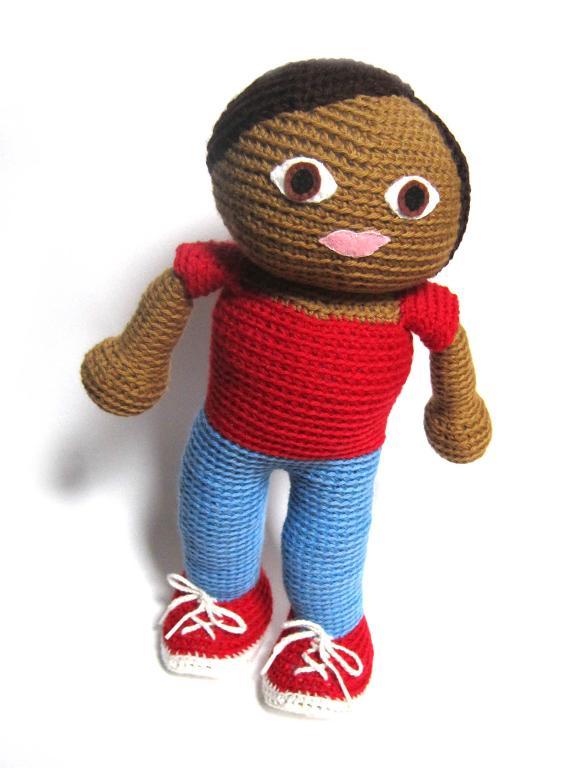 Project via Stacey Trock
4. Fabric or Felt
Look closely at the eyes and mouth of Ethan, the Boy Doll pictured above and you'll see that there's no yarn in sight! Felt is an ideal option if you're going for a more realistic look. Just be sure that you use a template when you cut out the eyes so that both of them are the same size. Of course, if you're going more for a crazy monster look, the eyes can be different sizes.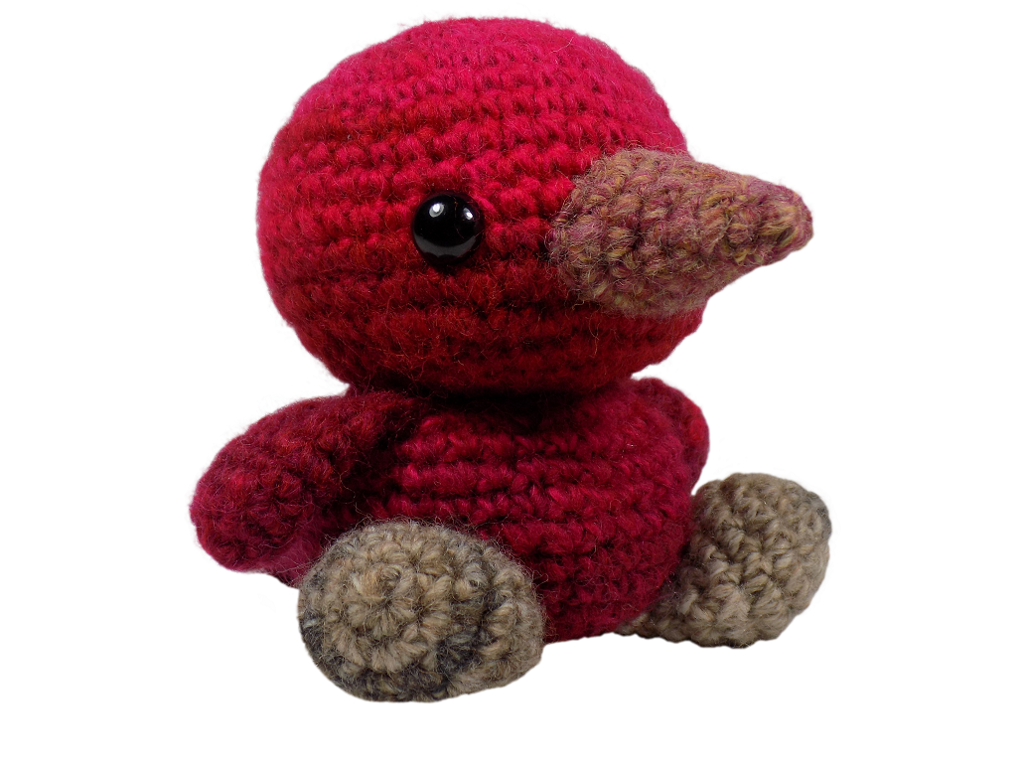 Easy Amigurumi Bird via knottodaysatan
5. Safety Eyes
First, a warning: Despite their name, safety eyes are dangerous for small children. Babies can easily pull off safety eyes — even if you've secured them properly — and put them in their mouths. If safety eyes are not suitable for the recipient of your toy, there are plenty of other options.
If you're not familiar with safety eyes, they are plastic and usually easy to attach. The Easy Amigurumi Bird pictured above has two small safety eyes. They're a good choice for toys that are going to be on display or for older kids' toys.
If you want to learn more about finishing a toy with child-safe details, check out Stacey Trock's Amigurumi: Woodland Animals class for more advice.
What is your favorite material or technique for amigurumi eyes?