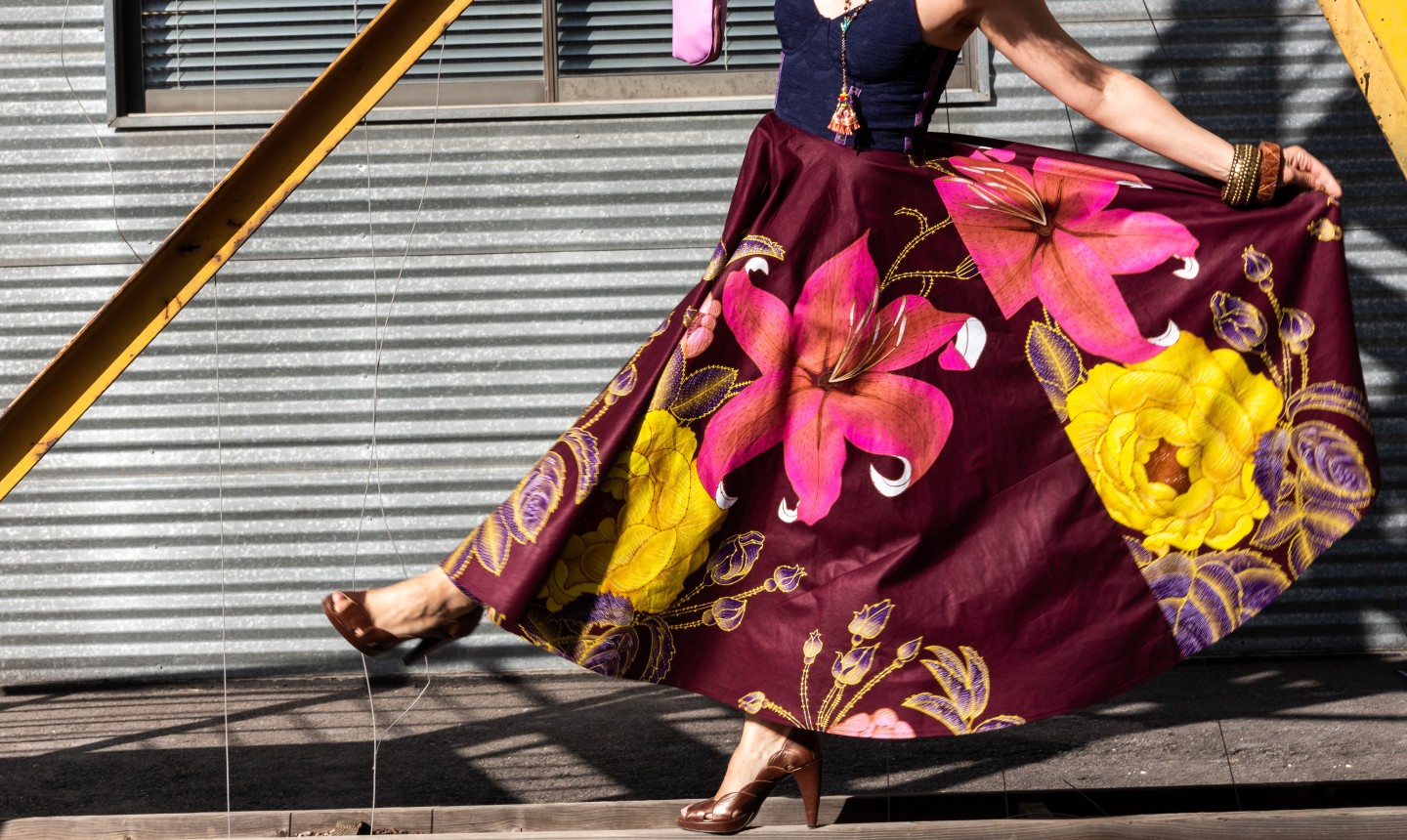 Looking to dive deeper into your sewing obsession? These sewing blogs are some of our all-time faves, and many of the faces behind 'em teach classes on Craftsy — meaning you can gain extra knowledge and get those creative juices flowing for your next project.
1. Oonaballoona
Marcy Harriell — aka Oona from Oonaballoona — is the one to follow whenever you feel like you've hit an outfit slump. She transforms ho-hum outfits into major show-stoppers in her Craftsy series Re:Fashion, while her blog offers up ideas for unique fabric combinations and beautiful trims.
2. The Palmer/Pletsch Blog
When you want to pick up additional skills, the Palmer/Pletsch Blog is here to help. Run by Pati Palmer and Melissa Watson, these ladies are all about perfecting fitting and tailoring techniques so you can rock your wardrobe in style.
3. The Crafty Gemini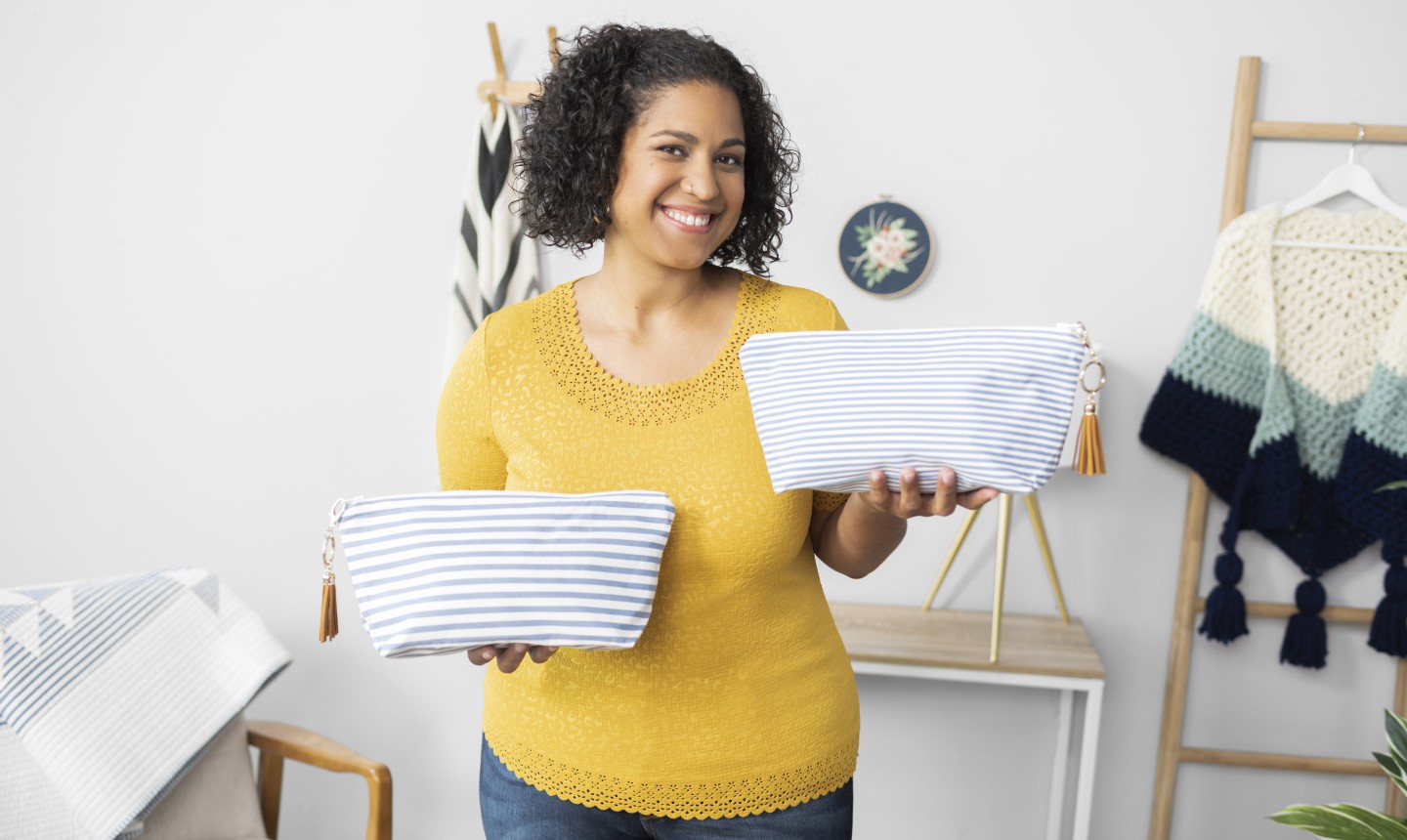 You may know Vanessa Vargas Wilson as the instructor of our Pulsing Prism Afghan class, but she shows off even more of her skills on her blog The Crafty Gemini. There you can find tutorials for garments, tips for beginner sewists and even reviews of different sewing machines. And if your interests go beyond sewing, she has content for everything from baking and paper crafts to woodworking.
4. Sew Liberated
A while back, Meg McElwee decided to focus on her family and sewing with conscious intention. While her posts on Sew Liberated are, of course, sewing-related, they're also infused with thoughts about cherishing your body, being at peace with your clothes and the power of a homemade wardrobe .
5. Whipstitch
Whipstitch is run by Atlanta-based patternmaker, author, teacher and blogger Deborah Moebes. Along with designing garment patterns for both kids and adults, she creates quilt patterns, writes books and teaches classes. She also created the Murder Mystery Quilt, a subscription where you quilt to find clues and solve a mystery story.
6. Mister Domestic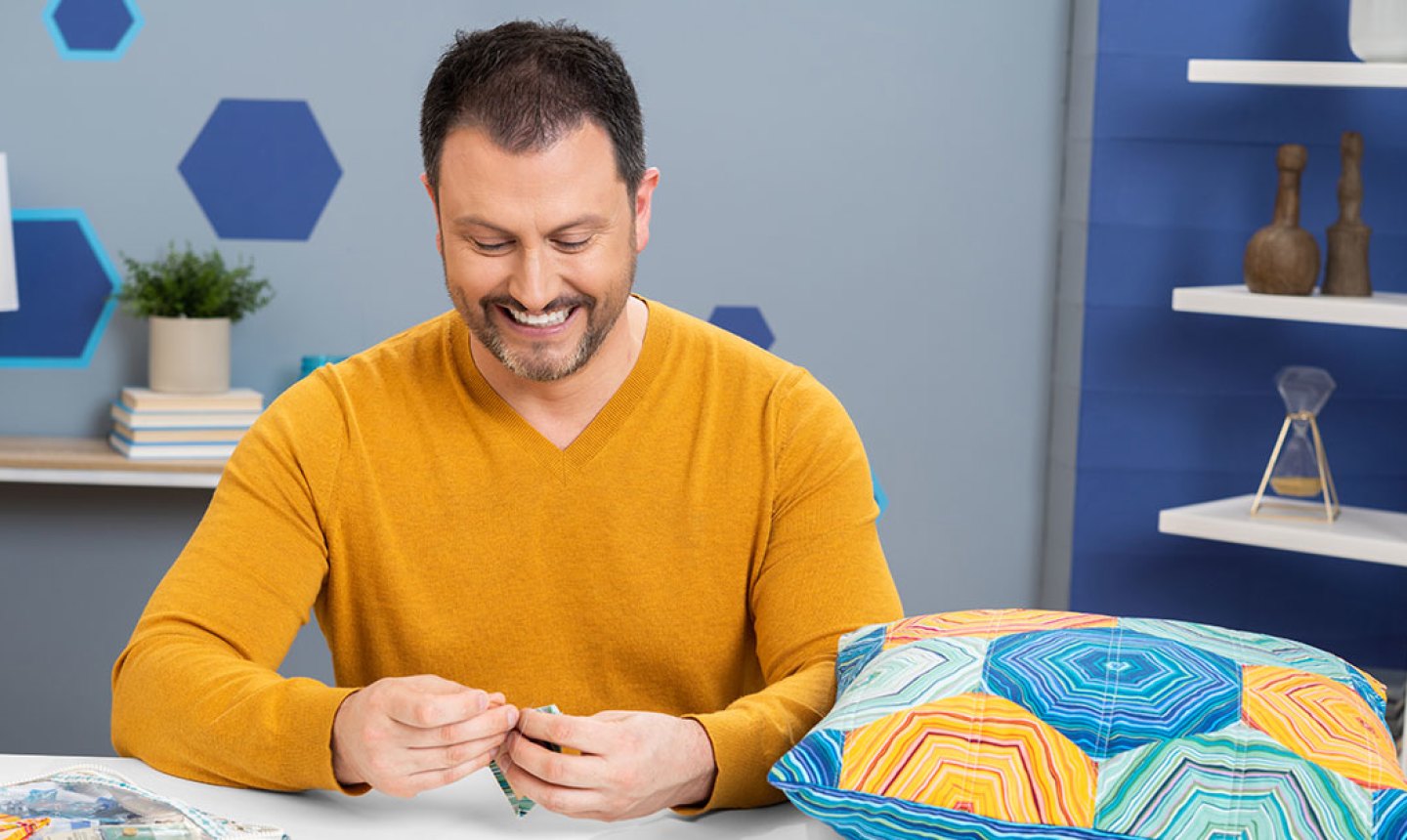 Trust us, you won't regret joining Mister Domestic's fabric party. While his blog content is primarily quilt-focused, he also has sewing tutorials for hats and bags, as well as some embroidery and crochet projects. Talk about a jack of all trades!
7. Tilly and the Buttons
London-based patternmaker and author Tilly Walnes, known on the web as Tilly & The Buttons, found her first taste of success on the popular television show, The Great British Sewing Bee. Jumping from the show's exposure, she has since built a mini empire with in-person and online classes, patterns, books and a blog filled with tutorials and project inspo.
8. Orange Lingerie
As more people get into sewing their own bras and undergarments, finding quality resources is insanely helpful. Which is where Norma Loehr of the blog and indie pattern line Orange Lingerie comes in — she gives both the new and the experienced bra maker inspiration and guidance through her tutorials, patterns and books.
9. Mimi G Style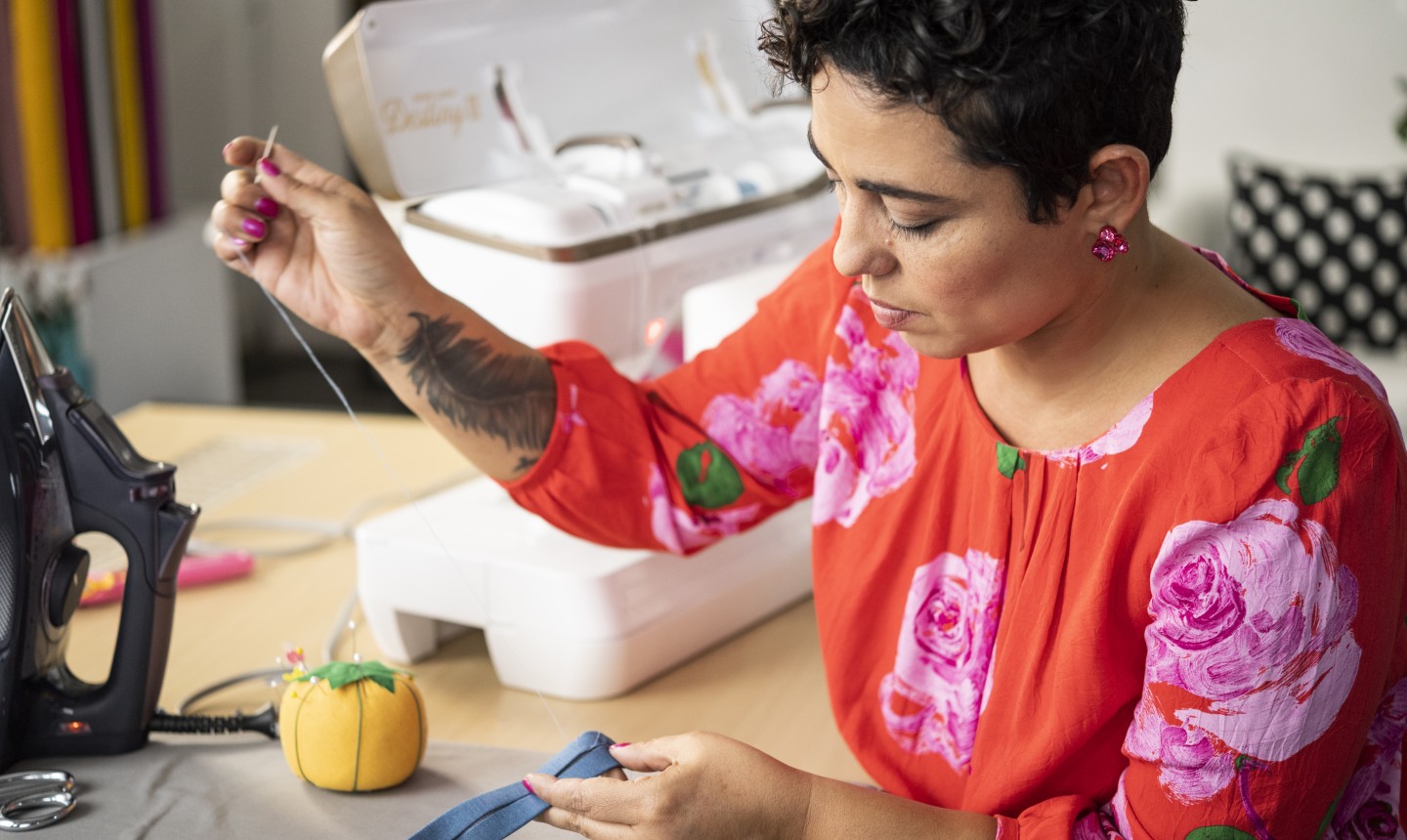 Mimi G can be seen engaging in friendly competition in our Craftsy series He Sewed, She Sewed, which she co-hosts with husband Norris Dánta Ford. When she's not sewing up stylish outfits, she's running her award-winning fashion and DIY blog. There she posts tutorials and outfit inspo that's sure to captivate any creative sewer.
10. Male Pattern Boldness
Peter Lappin is the sewing fanatic behind Male Pattern Boldness, where he talks men's fashion, fabric, sewing and more. He posts detailed tutorials for anything you might need to gift the male friend in your life. Shirts, pants, boxers — you name it, it's likely he's got it.
11. Sew Sweetness
If bag making is your thing, then the Sew Sweetness blog is for you. Sara Lawson is an author, pattern designer and sewist extraordinaire. While she certainly sews more than just bags, that is her area of expertise — on her blog you can learn to sew, line and interface everything from totes to coin purses.
12. Made by Rae
Rae Hoekstra, the designer behind indie pattern company Made by Rae, sews for both adults and kids, meaning her blog is packed full of tutorials. She also ventures into home accessories, toys and gifts, and her sincere kindness makes her blog a lovely place to spend some quality time.
13. Carolyn Friedlander
A former architect turned fabric and quilt designer, Carolyn Friedlander's blog is filled with b-e-a-utiful projects drawn from elements of art and architecture. Her designs are modern and filled with bold colors and crisp lines, making it incredibly easy to fall in love with the site.
14. Cashmerette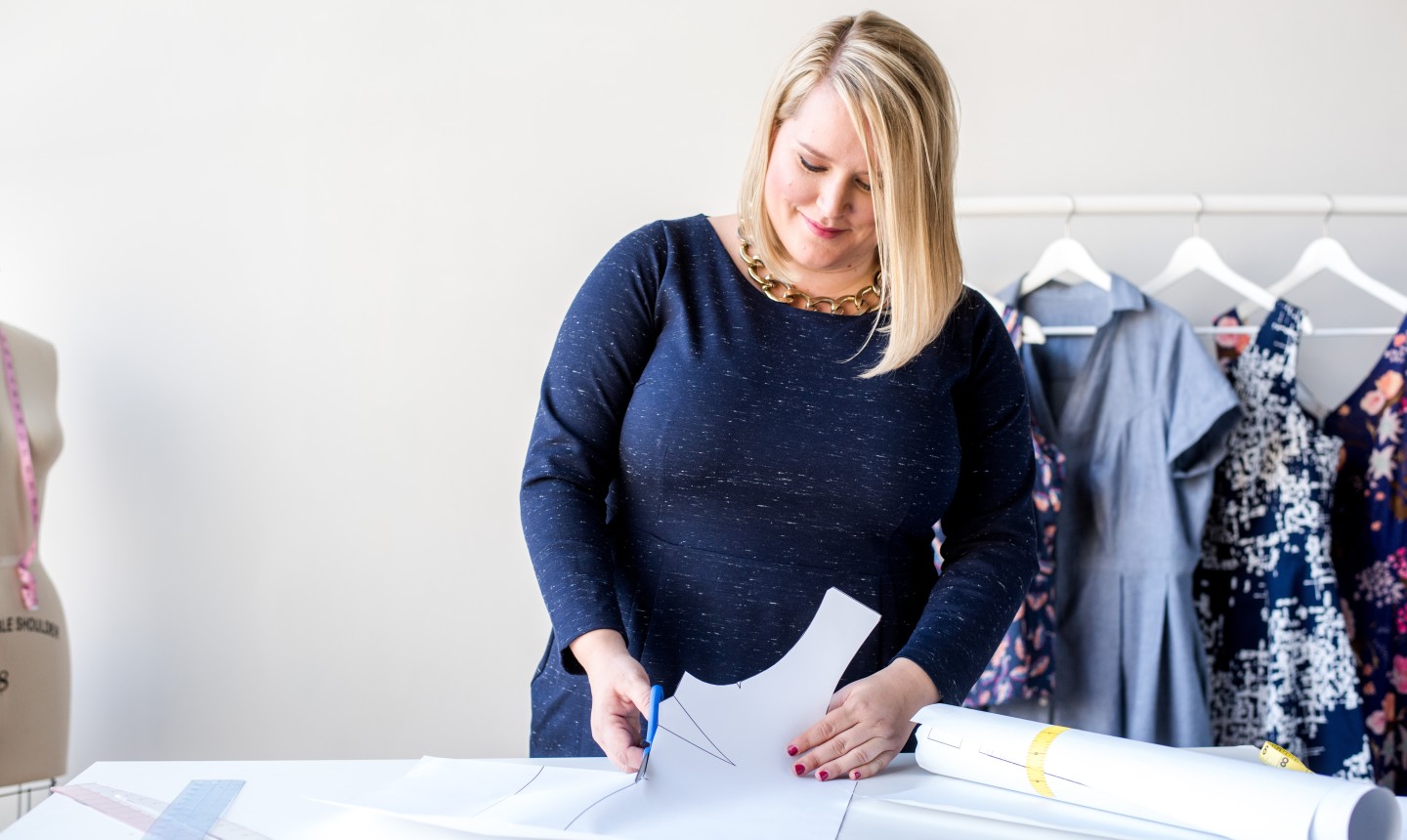 Sewist Jenny Rushmore founded Cashmerette to share her inspirations, tips and sew-alongs while celebrating the fabulous curvy sewers of the world. She believes that confidence is achieved by changing your clothes to fit your body — not the other way around — and helps others learn the skills they need to make that happen.
15. Ada Spragg
Some blogs are chock-full of skills, techniques and tutorials, while others are also full of pure eye candy. Ada Spragg is one such blog, as Sophie, the mastermind behind it, sews up glamorous, architectural and interesting garments that will undoubtedly get your mind going with ideas on how to craft a closet that screams you.