Color Play for Quilters
Joen Wolfrom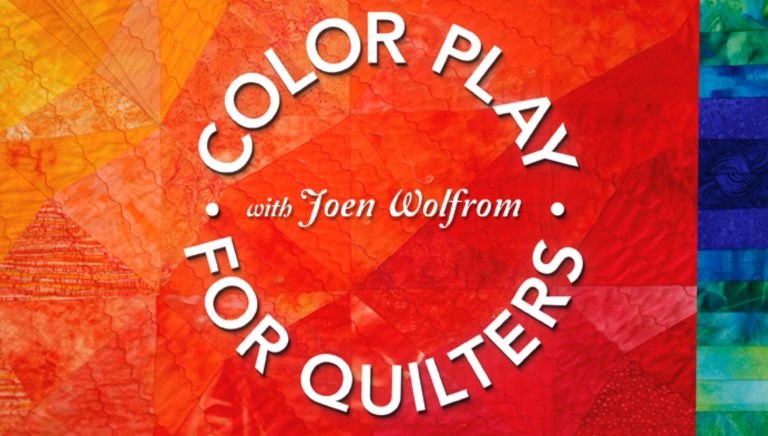 In-depth Instruction; over 283 mins
On-demand video access anytime
Bonus downloadable PDF resources
Access to class Q&A
Available for purchase: $39.99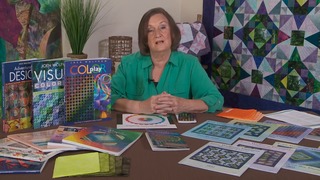 Making a Color Wheel
36:32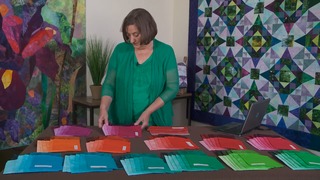 Colorful Beginnings
36:03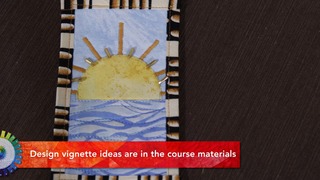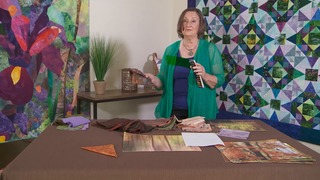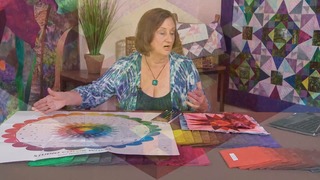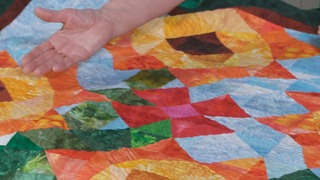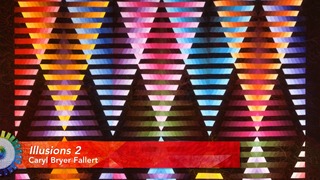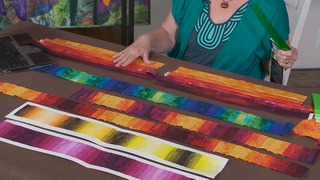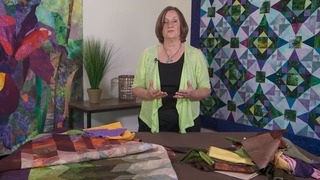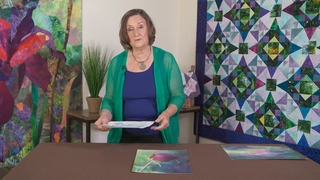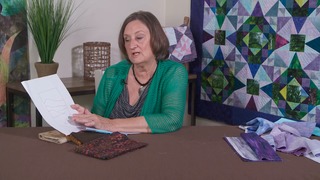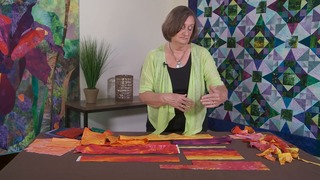 Bonus 3 - Color Blenders
9:37
If you've wondered how prize-winning quilters and top fabric designers come up with their beautiful color combinations, and create movement, depth and luminosity through fabric, Joen Wolfrom's Color Play for Quilters is the class for you. A best-selling author and creator of The Ultimate 3-in-1 Color Tool, Joen will teach you how to make the most of your fabric choices to create the effects you're looking for. Whether you're a traditional quilter, modern quilter or cutting-edge art quilter, you'll improve your skills and sharpen your eye. Bonus: Joen's e-book "Color Play" (a $14.99 value) is included free!
Joen Wolfrom
Joen Wolfrom has been active in the quilting and design community since 1974, when she left her career in the education field to become a stay-at-home mom. Known for her landscape textile art, free-flowing curved-piece quilts, and innovative log cabin quilts, Joen has a passion for nature-themed textile art and infusing contemporary elements into traditional designs. She is also known as the creator of The Ultimate 3-in-1 Color Tool.
Bonus materials available after purchase
What is the "Purchase" option all about?
If I'm a paid Premium or Gold Member of Craftsy, do I need to purchase the Class to have access?
How do I know what the Class covers?
Do I have to be a Member of Craftsy to purchase a Class?
How do I "Purchase-to-Own" a Class?
How do I access/view my Class?
Is there a limit on the times I can view my Class?
Can I view a Class on my tablet device or mobile phone?
How do I get access to the Bonus Materials for the Class?
How does the Class Discussion benefit work?
Can I print out Class Bonus Materials?
Are there any system requirements to view the Class video content?
Can I get a refund if I don't like the Class?
Purchase Class
Purchase class and add to your personal library with on-demand video access.
Enjoy on-demand video access to this content anytime, anywhere for the one-time cost below.
You won't lose access, with or without an active current Membership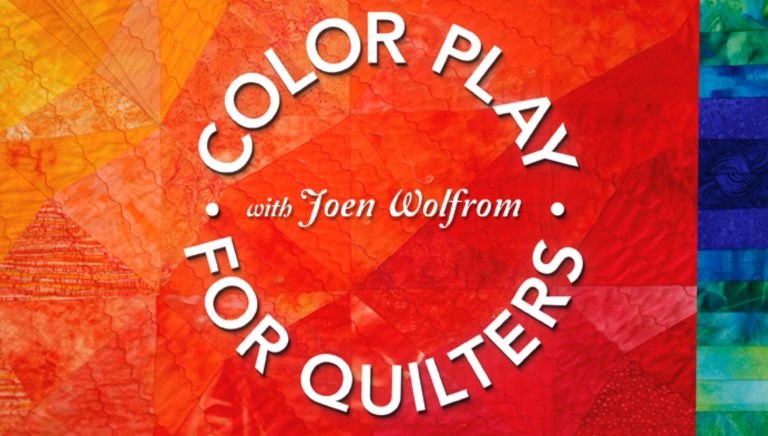 Color Play for Quilters
with Joen Wolfrom
Color Play for Quilters
Purchase this class for $39.99.