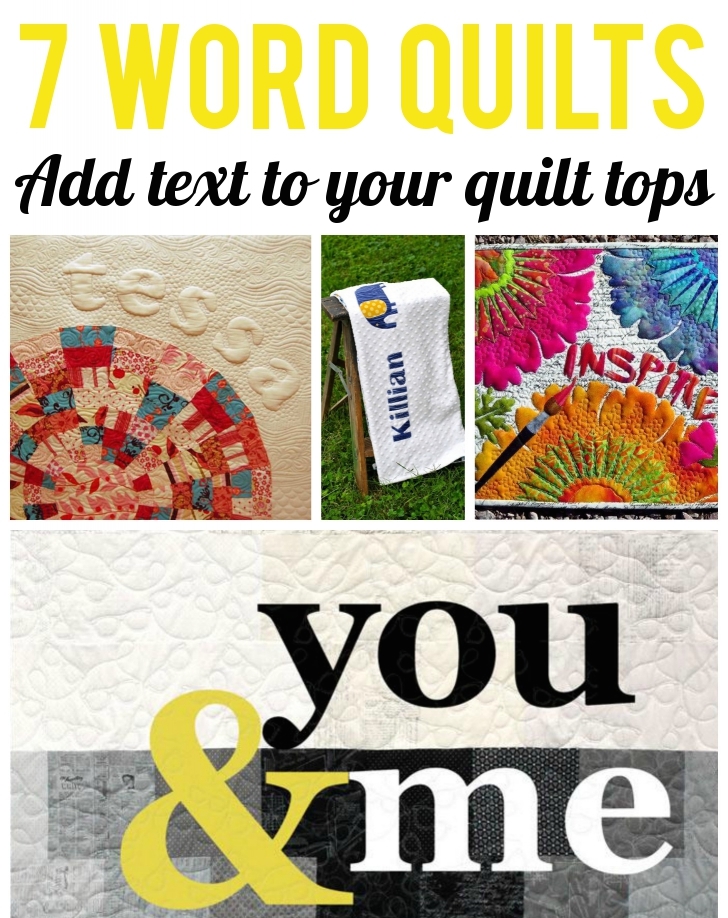 Pick your favorite font and add some choice words to your next quilt! Used to personalize a quilt or make a bold statement, words can add an element of fun impact to your next project. Check out these seven patterns for expressive word quilts that use a variety of techniques, like appliqué, patchwork, and even a trapunto.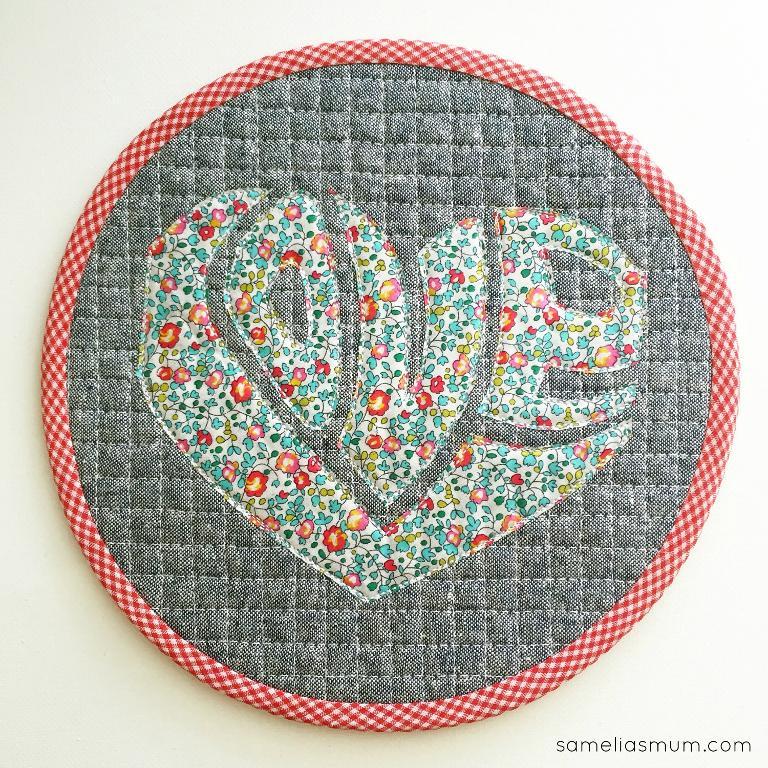 Photo via Craftsy member Samelias Mum
1. Love Is All Around
Stitch an oversized coaster to tell someone just how much you truly love them. This versatile pattern can be sized up or down, and it makes a great gift. This appliquéd word art can be embellished with machine stitching or hand quilting.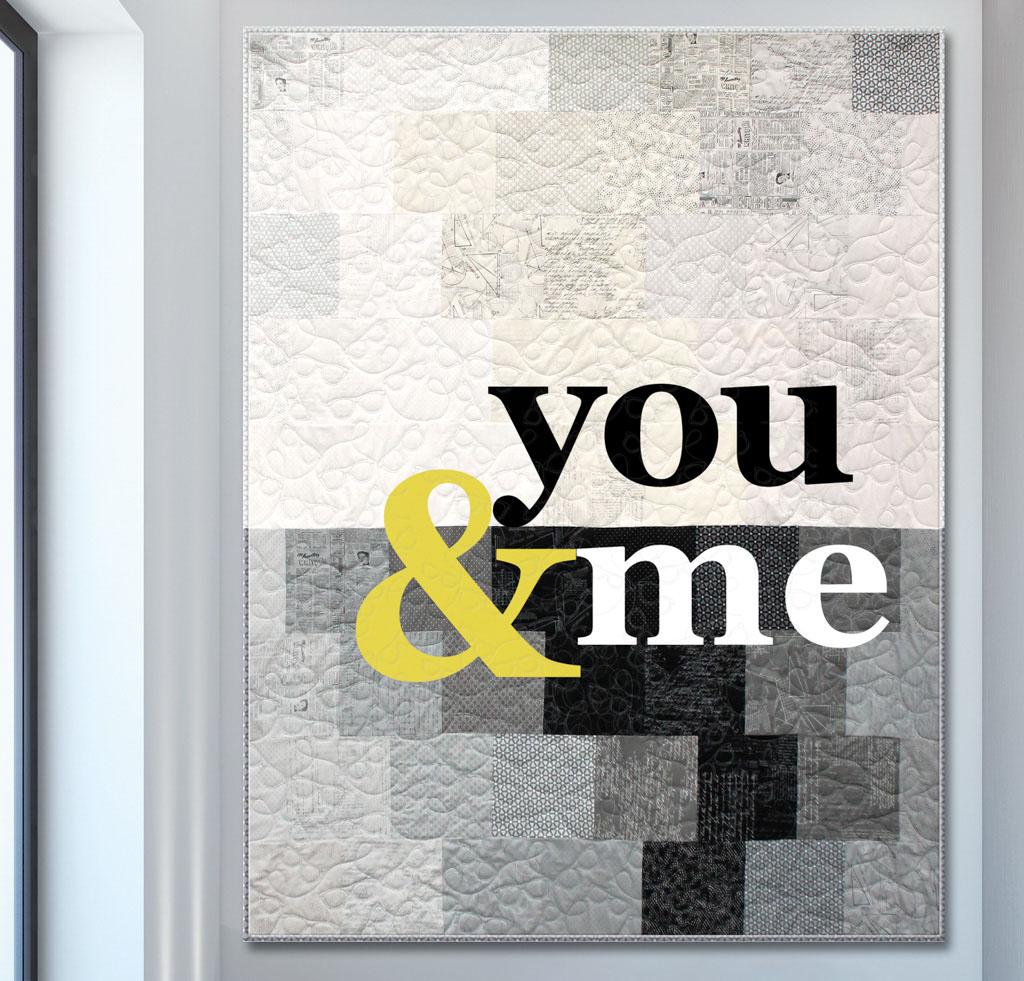 2. You & Me Quilt Kit
Keep it modern and elegant with this Moda Fabrics quilt kit. Sew up the quilt top in sophisticated black and gray. Best of all? This 67″ x 86″ word quilt pattern is customizable, with a downloadable alphabet so you can change up the phrase!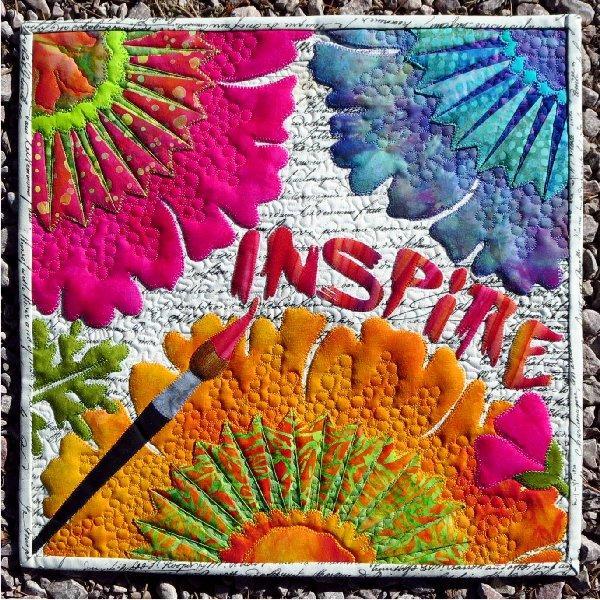 Photo via Craftsy member JoAnn Hoffman Designs
3. Inspire
An artistic quilt for a creative spirit, the "Inspire" pattern includes a choice of three-word templates: Believe, Create and Inspire. A background of text fabric complements the batiks and hand-dyed textiles. This award-winning wall quilt is ready for your personal touch!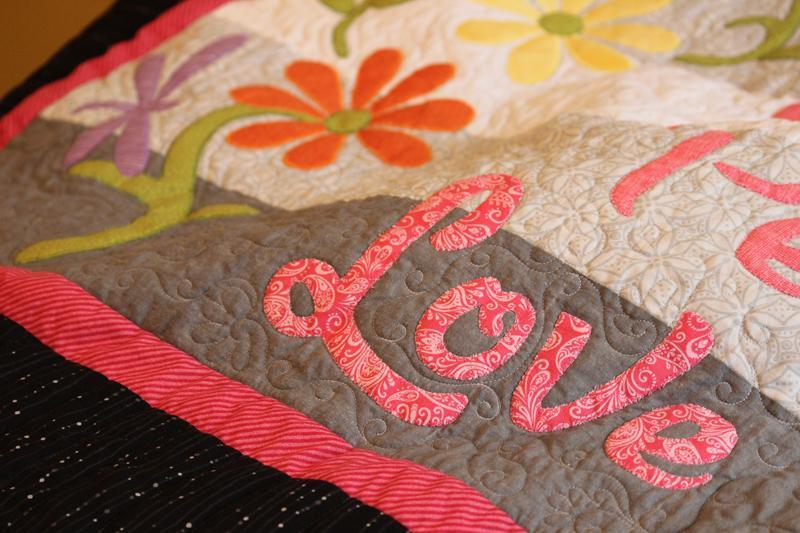 Photo via Craftsy member Nite Owl Quilting
4. Covered in Hope
What do words mean to you? This scripture-inspired quilt includes nine appliquéd words. Designed as a gift for those fighting cancer and their families, the Covered in Hope word quilt pattern includes full-size appliqué templates.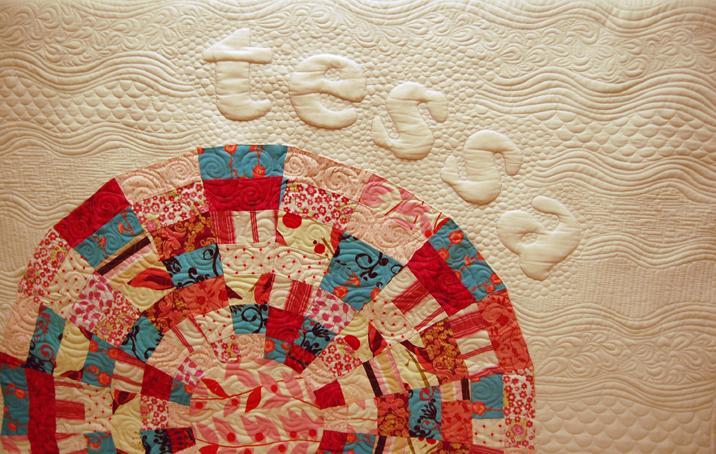 Photo via Craftsy member ReannaLily Designs
5. Text Trapunto Technique
What is trapunto? Derived from the Italian word meaning "to quilt," trapunto is a technique that utilizes stuffing to "puff out" certain areas of a quilt. This decorative surface lends itself perfectly to lettering, and you'll have fun adding text trapunto to any of your quilting projects!
No Comments