Admit it: The choices at the yarn store are overwhelming. Wool, cotton, acrylic, silk and blends of all kinds of fibers are available — and don't even get me started on choosing colors!
But once you learn the characteristics of some of those fibers, the choice becomes easier. We already gave you the low-down on knitting with mohair and cotton; today, we're covering wool.
Before you dive into a wool knitting pattern, there are a few things to keep in mind. Learn all about wool yarn, including tips for working with it, then download our free wool knitting patterns to experiment with different types of wool.
About wool
Wool is the fiber most people, even non-knitters, think of when they hear the word knitting. Wool is a breathable yet warm animal fiber that comes from sheep.
Just like there are many different types of sheep, there are also many different types of wool. To learn more about the different types of wool and their characteristics, enroll in Deborah Robson's FREE mini-class, Know Your Wool. You'll learn the best types of wool for different projects, plus get to see some really cute sheep!
A few things to keep in mind when working with wool
Care
Wool is made of animal fibers that naturally stick together. This means wool can become felted when agitated. (You can read more about felting here.) This can make your beautiful stitches disappear and transform into a solid piece of fabric — which can be great, if that's what you're after. Agitation might occur if the fibers are rubbed together too much or if the wool is washed in hot water. For this reason, many wool yarns must be hand-washed in cold water and laid flat to dry.
If you love the look and feel of wool but want the convenience of washing it in a washing machine, look for the word "superwash" on the yarn label. This type of wool, can be washed in the machine and sometimes even dried in the dryer without felting.
Blocking
Wool has elasticity, which makes it a great option for sweaters since it can stretch to fit. However, wool does begin to lose its shape after it's worn several times, so blocking is necessary to reshape your wool garment or accessory. Read more about blocking your wool project here.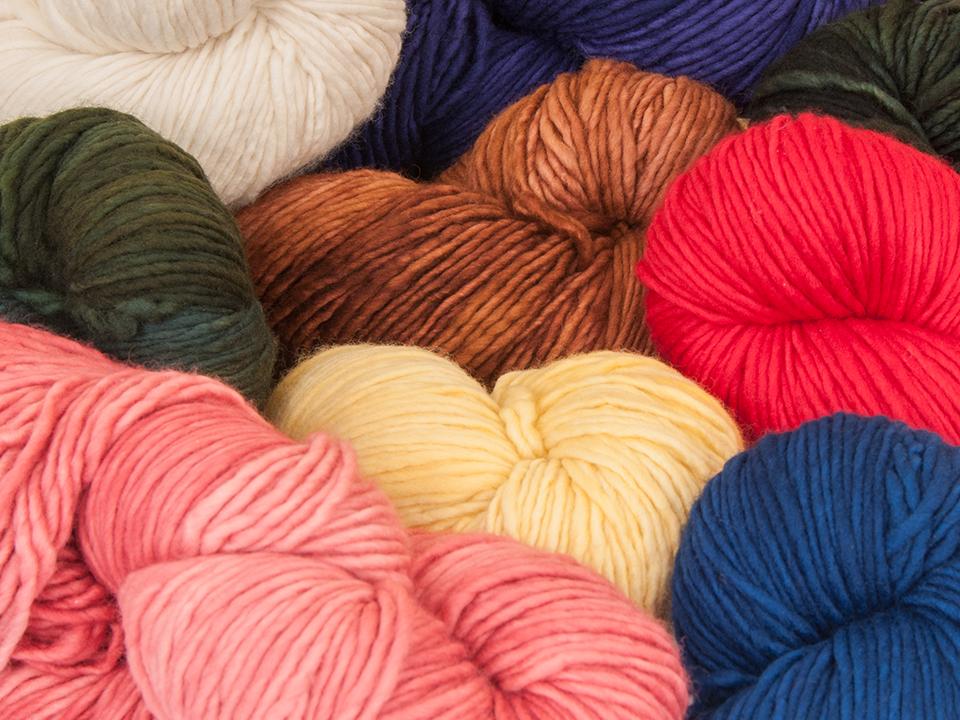 Dyeing
Wool absorbs dye easily, unlike other fibers such as cotton and synthetics. Because of the absorption, you'll see spectacular hues that you won't be able to achieve with anything but wool. Note that if you are planning to dye wool, do not use a superwash wool; it won't absorb dye as nicely as regular wool. You can read more about hand-dyeing wool here.
Even if you're not dyeing your own wool, you can still benefit from the beautiful colors. Some yarn companies hand-dye their own wool so that the colors are all totally unique. The Malabrigo Merino Worsted Yarn pictured above is one of my very favorite wools to work with not just because of the softness but also because of the awesome colorways the hand-dyeing produces.
Free wool patterns to try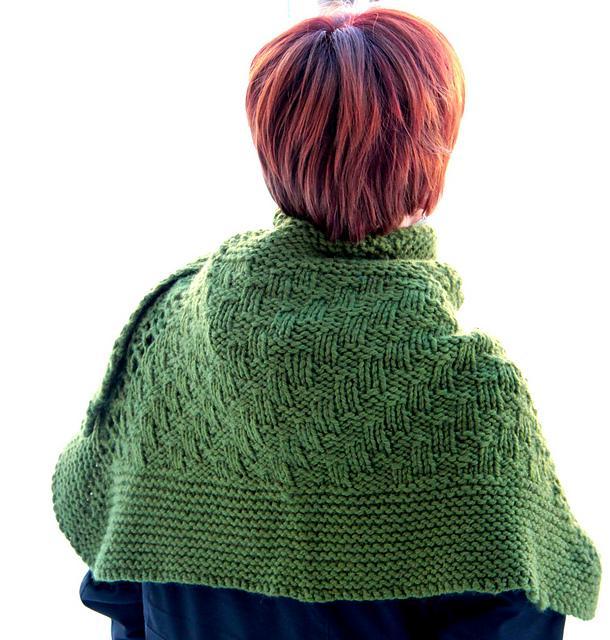 Photo via Craftsy member birana
1. John Deer Shawl
Many wool yarns are famous for having a beautiful stitch definition that really shows off your hard work, and that's certainly the case with this pattern. Knit with Patons Classic Wool Bulky, the shawl shows off the cool stairway stitch that's made up of easy knits and purls.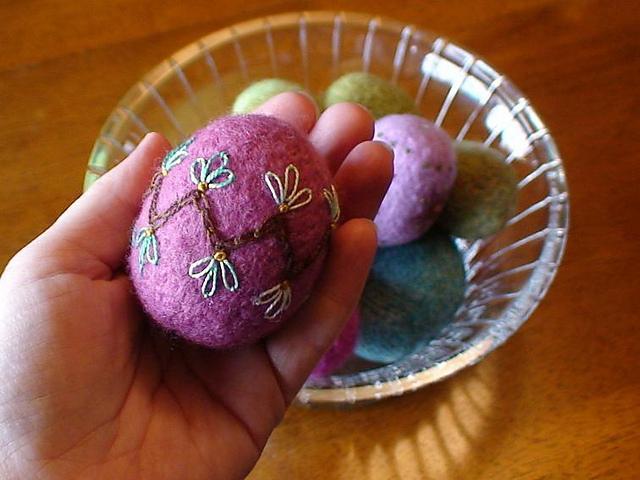 Photo via Craftsy member Amy R. Munson
2. Knit and Felt Egg Ornaments
Earlier, I mentioned that one unique characteristic of wool is that it felts together to form a solid fabric when it's washed and agitated in hot water. Sometimes, that felting process is applied on purpose to create solid fabrics like these eggs. These eggs aren't just for Easter; choose the right embroidery for the egg and you can use them as decorations around the house any time of year.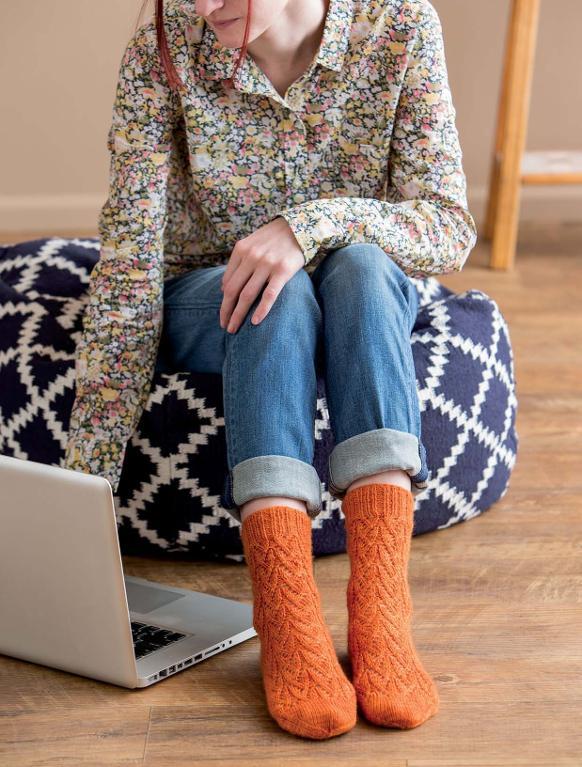 Photo via the Craftsy Blog
3. Oh, Valencia! Sock
If a toasty warm sock is what you're looking for, then wool is a great choice. Because you want a bit of stretch and durability in your socks, a blend of wool and nylon is the best recipe. Give a wool-nylon blend a test run using this free sock pattern from Bluprint instructor Kate Atherley.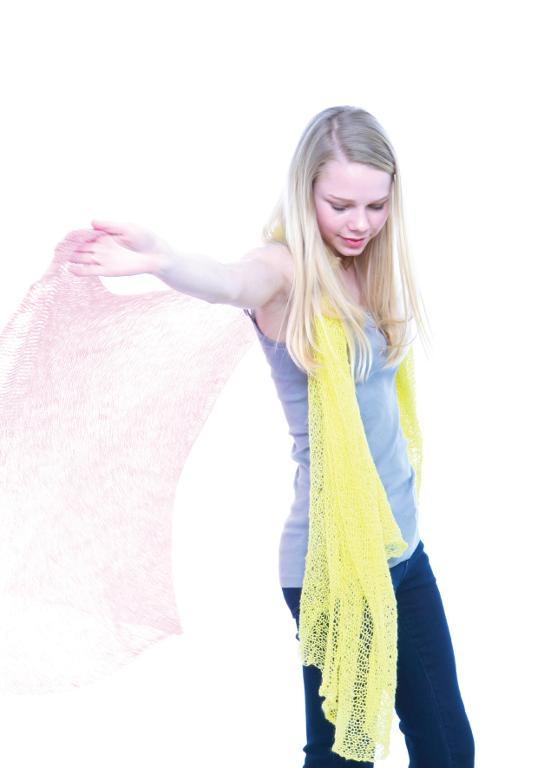 Photo via Craftsy member BeSweet
4. Adele's Skinny Wool Scarf
Traditionally we think of wool as thick and cozy, but wool has many other personalities. In this scarf pattern, you can see how a light-weight wool paired with large knitting needles can lead to open stitches with a lot of drape — not at all like the stiff thickness we usually associate with wool.