If you think summer isn't the season for wool, then you haven't tried wool appliqué! Wool can be used in place of cotton on any quilt, bag, or handmade item that you want to appliqué. If you haven't attempted it yet, try this simple wool appliqué tutorial. You'll be surprised how fun and easy it is!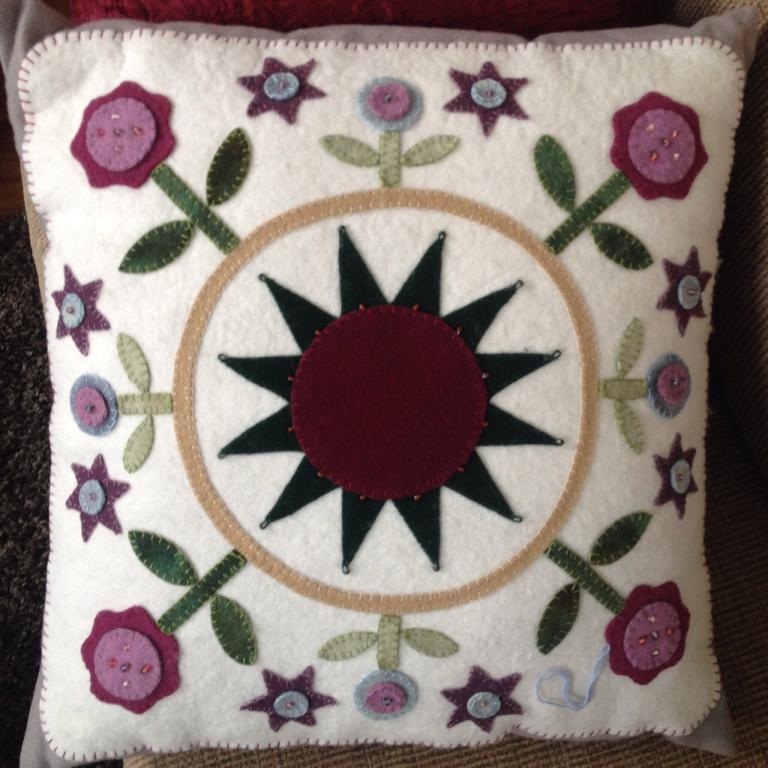 Wool pillow embroidery and appliqué via Craftsy member cjsilling@gmail.com
Try a fun spin on detailing your projects with this step-by-step wool appliqué tutorial!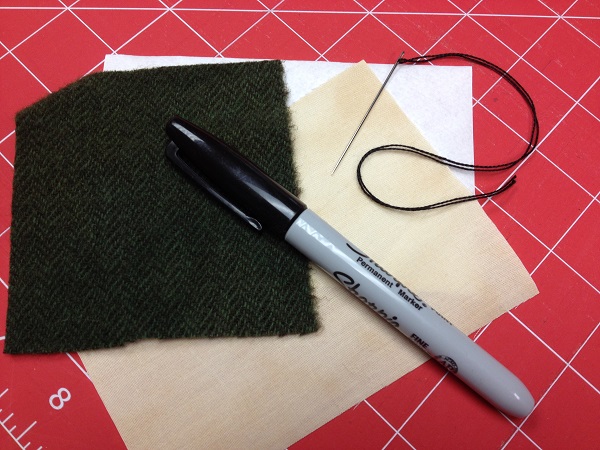 You will need:
For your first attempt at wool appliqué, you only need a few basic supplies.
Wool for the appliqué piece
Cotton for the background
Lightweight fusible for placement
Pearl cotton
A needle with a large eye (opening for thread)
Step 1:
Trace or draw the appliqué shape onto the fusible, in reverse if needed. Because wool will not fray, there is no need to add a seam allowance or turn under the edge of the appliqué shape.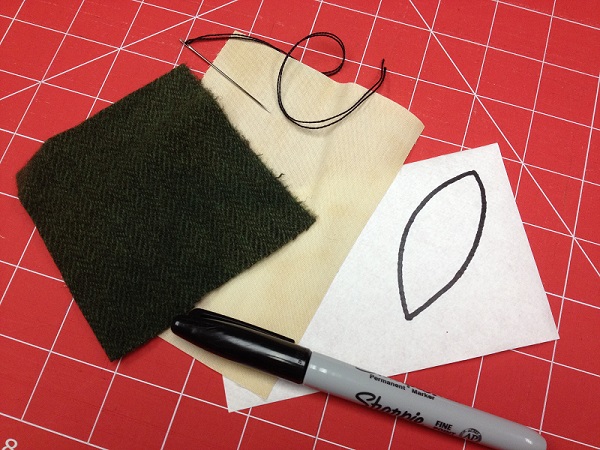 Step 2:
Iron the fusible onto the wool following the manufacturer's directions. This is really for basting purposes only, you could pin in place if you prefer, but fusible prevents shifting.
New to fusibles? Discover the fundamentals of this easy way to appliqué in the Craftsy class Fun With Fusible Appliqué. Or, learn how to get amazing, heirloom-quality results on your machine in the class Machine-Finished Hand Appliqué.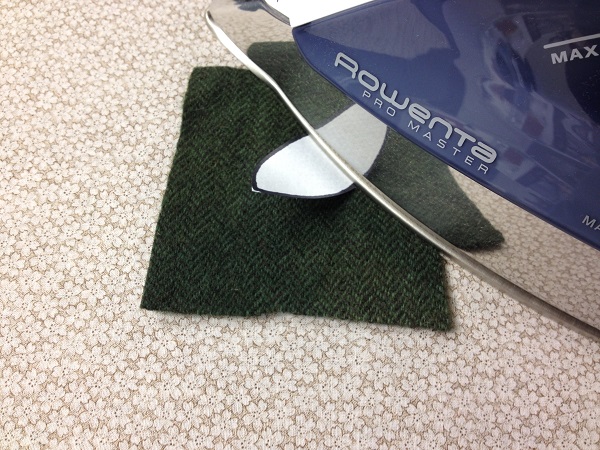 Step 3:
Cut out the shape.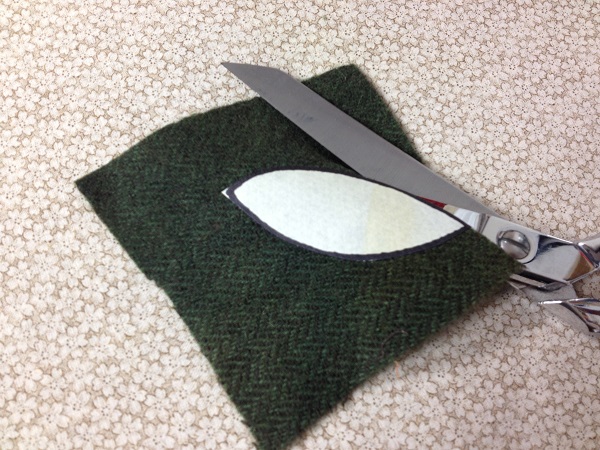 Step 4:
Fuse to the background, pressing from the back will work better than pressing through the wool.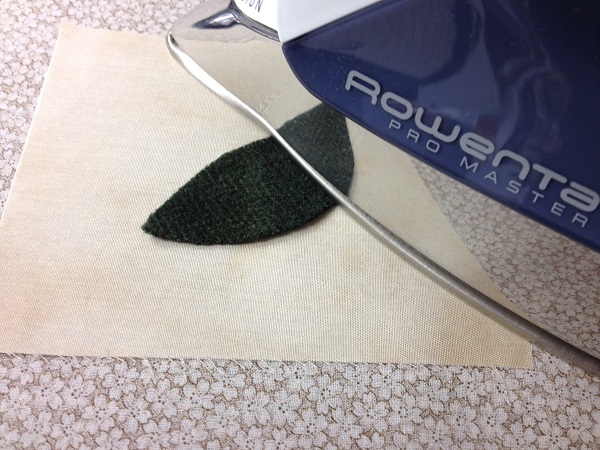 Step 5:
Hand stitch around the shape using small stitches that are perpendicular to the edge of the piece (or a blanket stitch, if you prefer). Beginning from the back of the piece about 1/8″ from the edge of the wool piece.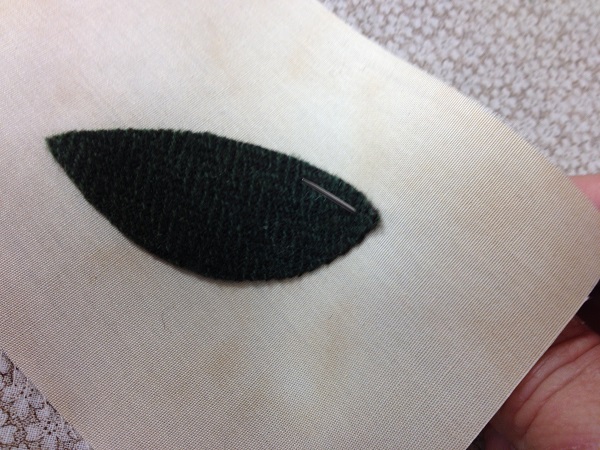 Step 6:
Then bury the next stitch right next to the wool shape in the background fabric, and repeat.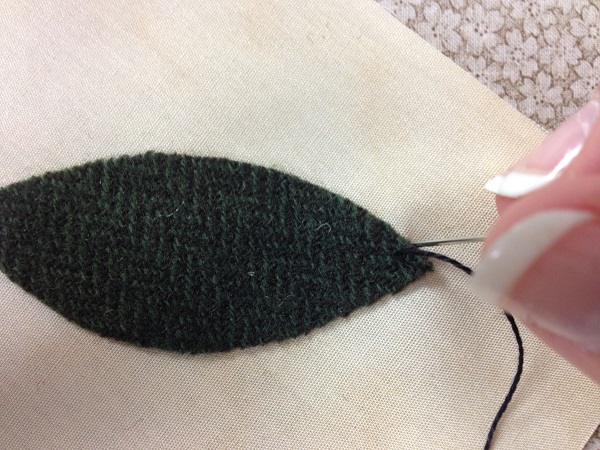 When finished it will look like this from the back…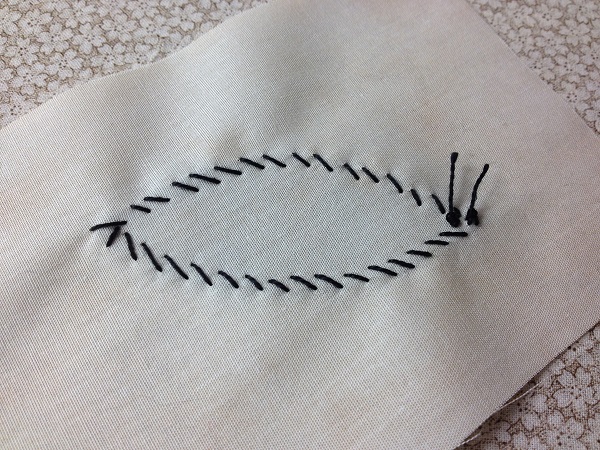 And this is what the stitches will look like from the front.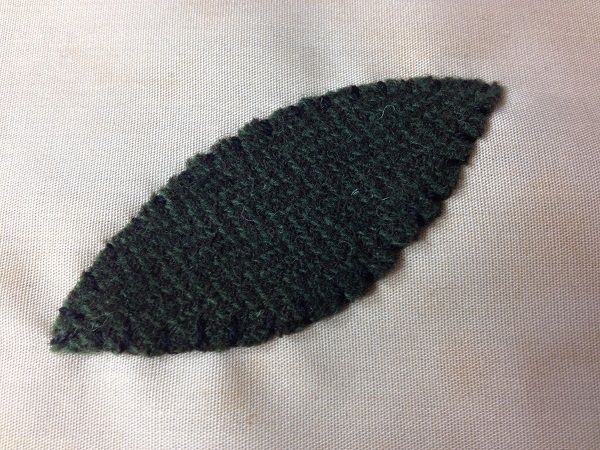 The stitches should be evenly spaced and evenly wide. It is a very simple stitch, so just a little practice will make perfect.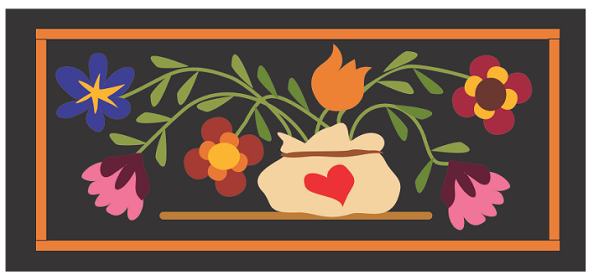 Wool Flower Wall Hanging Pattern via Craftsy member wavedancer
See how easy wool appliqué is? Now you can embellish with threads, stitches, ribbons, etc. How about the Wool Flower Wall Hanging Quilt Pattern pictured above? The possibilities are unlimited! Remember, if you doing a project using cotton appliqué, you can easily switch to wool instead and get a great look! The hardest part will be deciding which project to start first!
Try checking out the Craftsy quilting shop and pick up some gorgeous wool for your next project. I love the red, white and blue hues in this Independence Trail Wool from Moda — perfect for an Americana-themed project!
What project are you going to try using wool appliqué?