Are there no shortcuts in woodworking? Is there really no crying in baseball?
I'm not sure about the latter question but I can tell you that the even the best woodworkers use shortcuts. These are methods ­— let's call them efficiencies — that aren't meant to replace usual procedures but are legitimate alternatives that can get work done easier and faster. The key is to use them in the appropriate situations where they will not lessen the quality of your work. (By the way, there are four shortcuts in this paragraph.)
1. Quick sharpening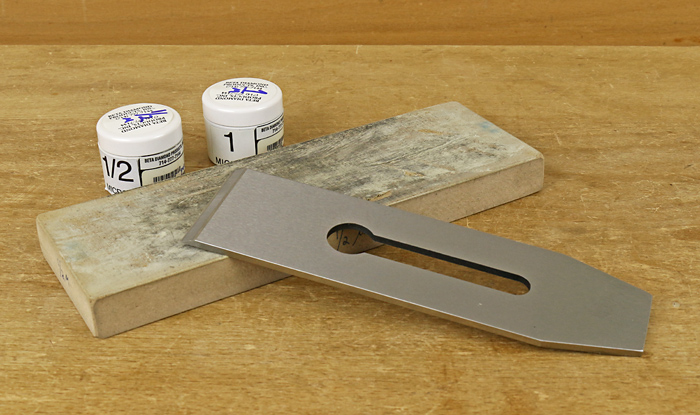 Woodworkers can sense when a cutting edge just starts to need attention but we don't like to break the workflow to get out the sharpening gear along with the mess of water or oil. So for quick touch ups, I use a block of 3/4″ MDF charged with 1/2 or 1-micron diamond paste. 
Bring the edge onto the block, lift the blade to sense full contact of the secondary bevel, and draw the blade back. Take just a few strokes because diamond cuts incredibly fast and you are not trying to change the edge geometry. No water, no oil and no mess.
I use diamond paste from Beta Diamond Products. It's inexpensive and a little goes a very long way.
2. Flexible scraper for touch ups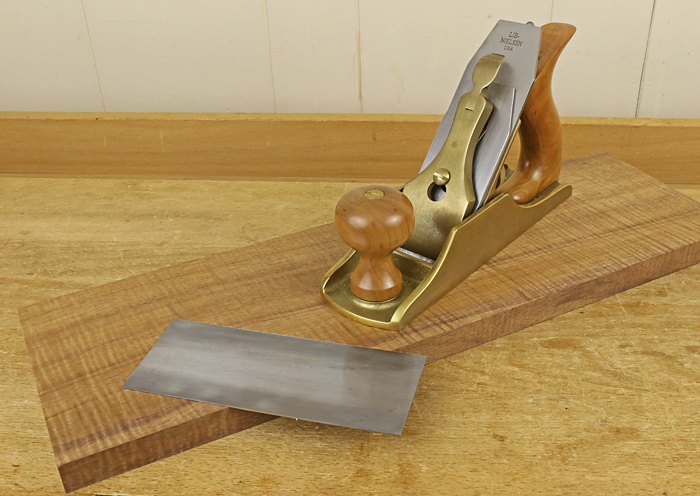 When smooth planing for a pristine finished surface, sometimes there will be a recalcitrant area or two despite your having employed every trick in configuring the plane and blade. It's time to take out a hand scraper to touch up those areas.
Use a less common 0.020″-thick scraper sharpened to only a modest hook. This will take delicate shavings with no tearout and work particularly well on harder woods and wild grain. This scraper is exceptionally flexible so you can easily bend it to work on a small area and feather out the repair to avoid a noticeable depression in the surface. 
3. Fast joinery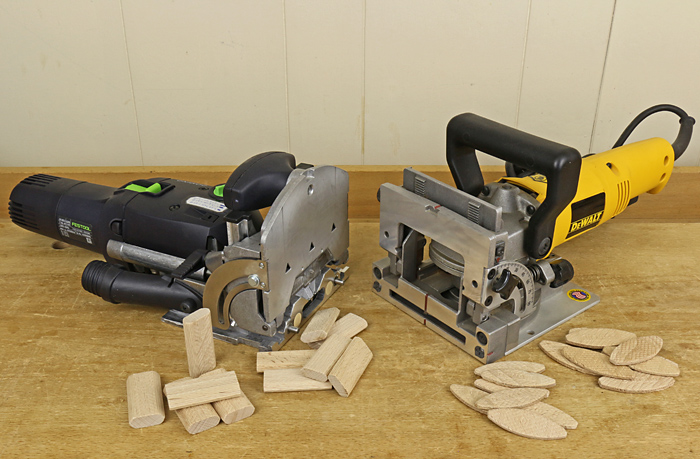 Loose-element joinery is a tremendous time saver. The Festool Domino DF 500 is a highly accurate portable mortising machine used with proprietary loose tenons. It produces reliable joints in work such as small to medium cabinet doors and small post and rail constructions.
Even some larger-scale mortise and tenon joints can be made simpler by using your regular mortising methods and shop-made loose tenons. The loose tenon glued into the long grain member is as strong as an integral tenon, and the rest of the joint is just like a regular mortise and tenon.
Even biscuit joinery, though not nearly the equal of the Domino, has its place. I particularly like #10 biscuits to retain the alignment of boards when gluing up edge joints.
Using these quick joinery systems is not lowering the quality of your work if you choose appropriate roles for them. For example, the Domino is not for assembling a dining table nor are biscuits meant for building chairs. 
4. Nails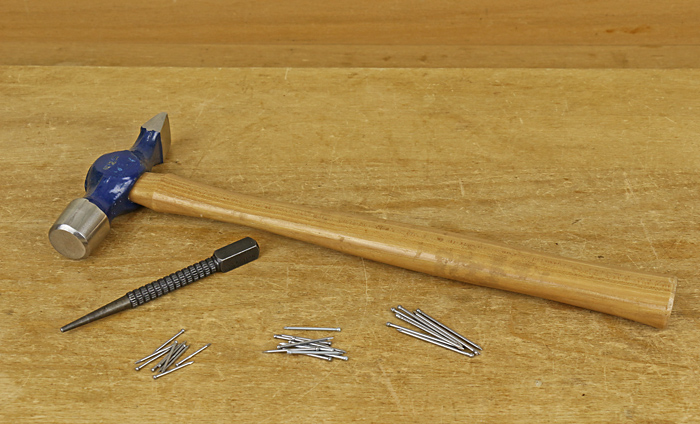 That's right, nails – they are not verboten in fine woodworking. While I'm not suggesting nailing together a drawer and calling it high-end furniture, nails can have a role. Examples are centering a panel in a door, attaching certain trim and molding parts, and blind pinning to position parts for gluing.
Keep them unobtrusive and do not use them as a substitute where joinery is called for, but retain a collection of thin brads, a 12-ounce Warrington hammer, and a nail set in your quiver for occasional use.
5. Wood fillers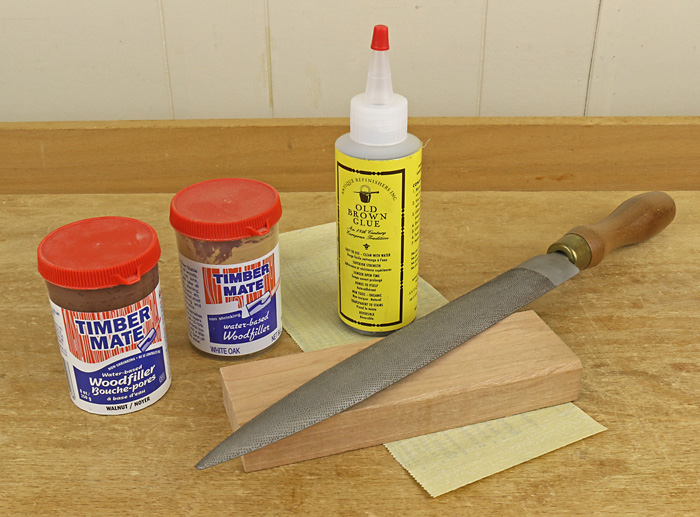 In any woodwork, an undesirable small gap or two is inevitable. Though certainly not a substitute for skillful joinery, and don't tell anyone, but here are my two favorite fillers.  
Mix hide glue with dust created by a very fine rasp or fine sandpaper. Match the color of the mixture to the area surrounding the gap by altering the source and amount of the dust.
For ready-made filler, I like Timbermate best. Available in a wide range of wood colors, it is easy to work with, does not shrink, and has an endless shelf life. With any filler, consider installing it after the first coat of finish to better match the final appearance of the wood.
6. Finish off the finish easily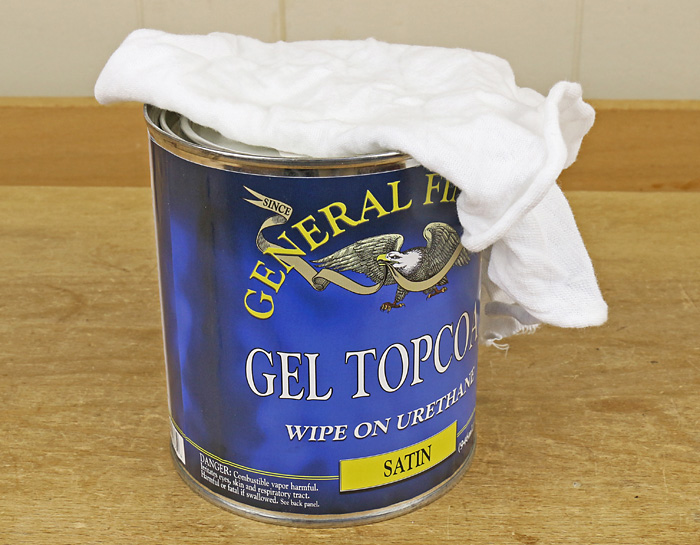 Gel varnish is a great problem-free finish but is applied in such thin coats that it is not practical for building a heavier protective finish for a tabletop. Traditional brushed-on varnish, on the other hand, builds much faster but it is difficult to get a smooth, dust-free coat.
The solution is to use the best properties of each. Brush on two or three coats of varnish and lightly cut each coat after drying with very fine sandpaper to remove brush marks and dust. Then add a final coat or two of gel varnish, which will dry very smooth and dust-free on its own. I like to burnish the final dried surface with a scrap of brown paper bag to produce a soft glow.
7. Sandpaper shooting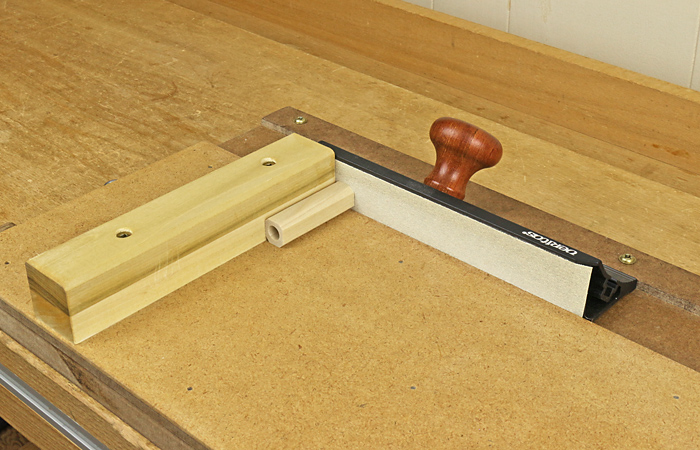 Shooting is normally done with a plane and a shooting board but can also be done with a sanding block and a simple version of a shooting board. This is mostly easily done with the Veritas shooting sander but it would also be easy to make a similar tool with a block of wood.
This is handy for tasks such as quickly correcting the end of a small part such as a drawer handle or the drill stop shown here. It is also effective for larger work with wild grain where regular shooting may produce tearout. Setup is fast with no blade to sharpen.
8. Epoxy to the rescue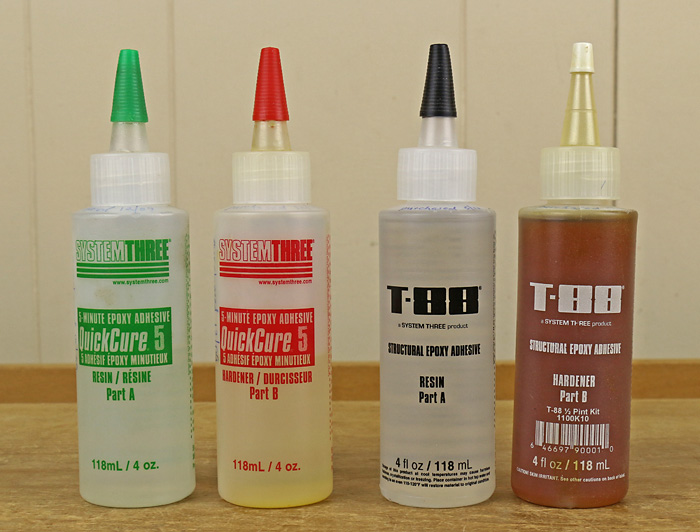 Epoxy fills gaps with strength better than any other woodworking adhesive. It can bail you out if you've cut a tenon too thin or trimmed too much from a sliding dovetail. In fact, unlike other woodworking glues, epoxy actually needs a fairly thick glue line to properly cure and develop strength. It can also be tinted to fill cracks in unruly wood, which makes it a favorite of turners.
Fast-setting "5 minute" epoxy, shown at left in the photo, is very handy while System Three's T-88 produces greater structural strength with much more working time.