Soft scarves that caress your neck; pretty shawls that gently hug your shoulders; delicate, feather-light lace tops that feel as though they're nothing at all… Are you ready to swoon at six distinctly romantic women's knitting patterns?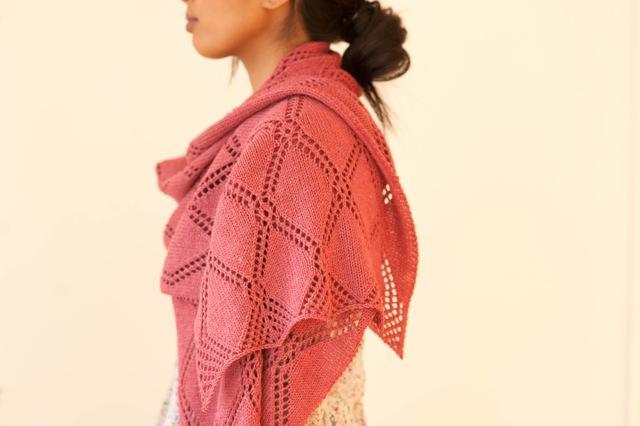 Photo via Craftsy member daniknits
1. A Little Romance
"It's a wisp of a stole that is pure romance" — the designer's description fits this luxurious shawl pattern perfectly. Knitting virtually any project in a blend of merino wool and silk is almost always a great idea —these fibers pair up for a winning combination every time. They make a particularly perfect blend for A Little Romance. This pattern is rectangular in shape, knitted from end to end — just the way I personally like my patterns. Will you choose a rosy-hued yarn, as pictured, or perhaps something in silver or midnight blue?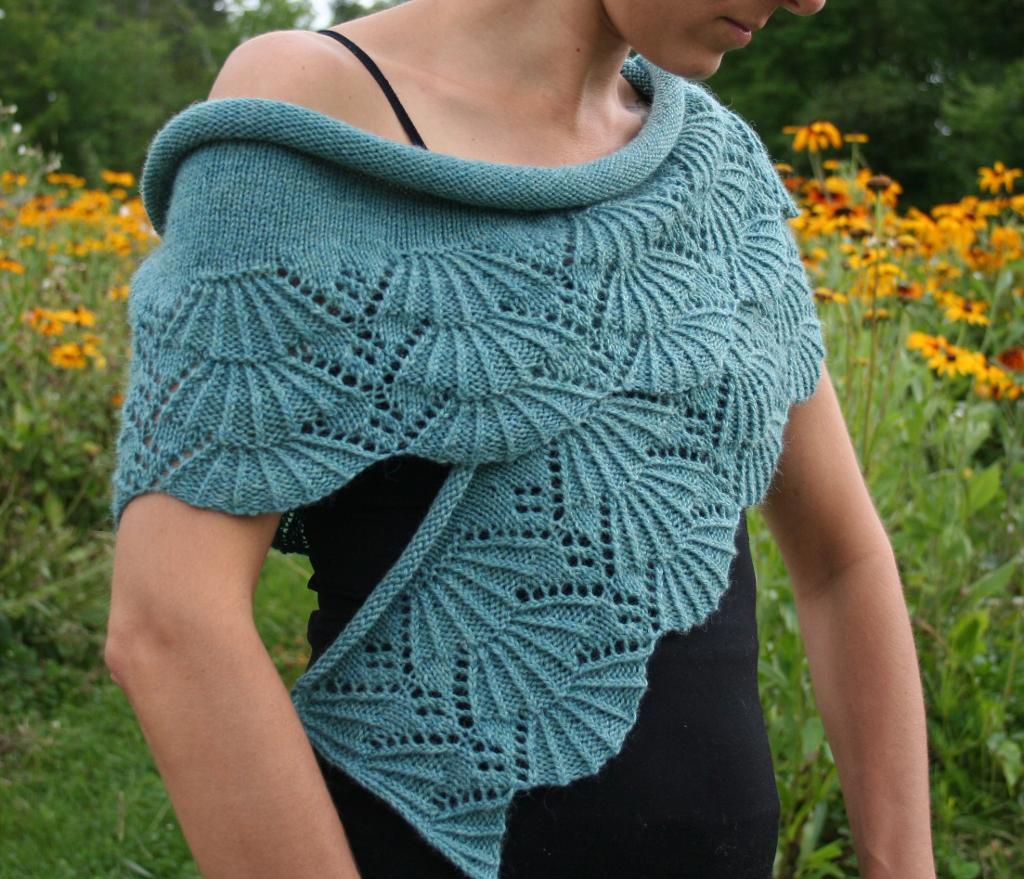 Photo via Craftsy member Amanda Lilley
2. Bliss Shawl
Lace and romance go hand in hand, and the Bliss mini-shawl features a very beautiful lace motif. There's a certain rhythm and musicality to it, and the fact that you can style this design in a multitude of ways gives you creative flexibility. You also get to practice your short rows skills here. Would that magical blend of merino and silk work well for the Bliss Shawl? Oh, most definitely!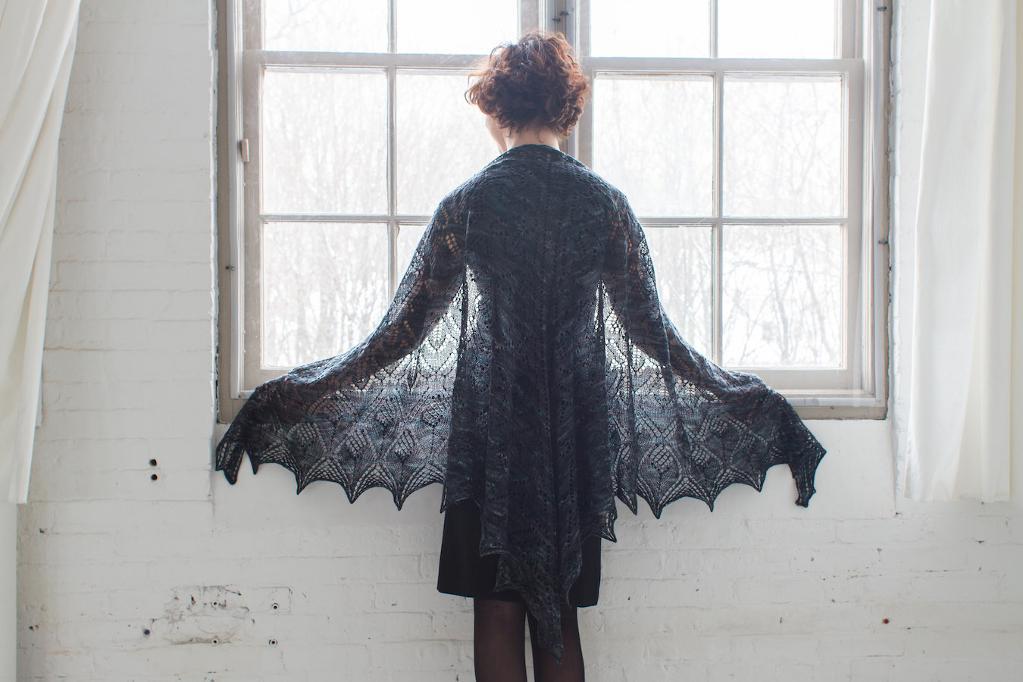 Photo via Craftsy member Anna Dalvi
3. Mystic Desire
The Mystic Desire shawl imbues our roundup with a touch of dark, Gothic romance. At over 1,000 yards of lace weight yarn, this shawl is definitely a long-term project that requires a certain commitment from the knitter. But wouldn't you agree that the result is quite magnificent, glamorous and worth the effort? Switch to an ivory-colored yarn and Mystic Desire transforms into a gorgeous wedding shawl.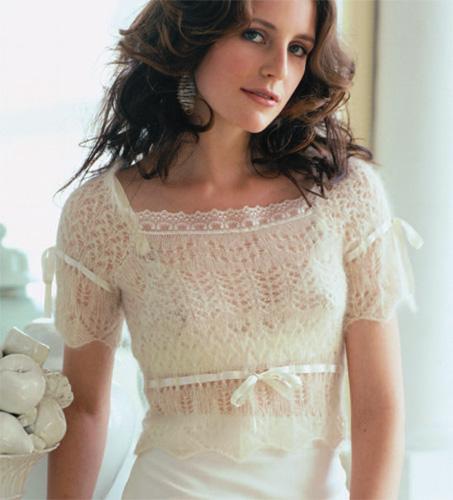 Photo via Craftsy member Vogue Knitting
4. Cropped Lace Top
With delicate lace edging, a variety of lace element, and pretty ribbons, this top is your must-have, barely-there lace top. Plus, crop tops are currently on-trend, and this particular one is cropped in the right spot. Soft, shimmery silk finds its way into this design, too — the recommended yarn is a silk and mohair blend.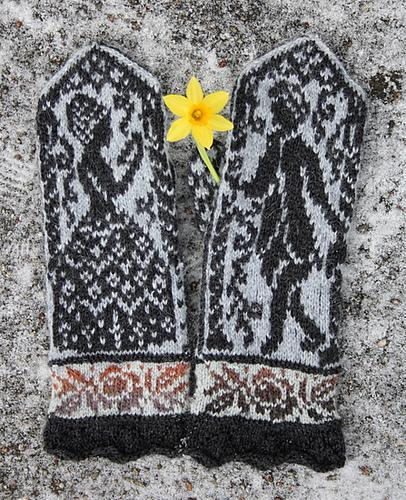 Photo via Craftsy member Kulabra Designs
5. Rendezvous Mittens
I hope you will agree that there is much to love about the Rendezvous Mittens, starting with the fitting name. Each mitten features a different colorwork element, which challenges and entertains you as you knit and results in a beautiful effect when the mittens meet as a pair. Enchanting, isn't it? I am also enamored with the medieval-style motifs in the attire of the characters meeting for a rendezvous in this design.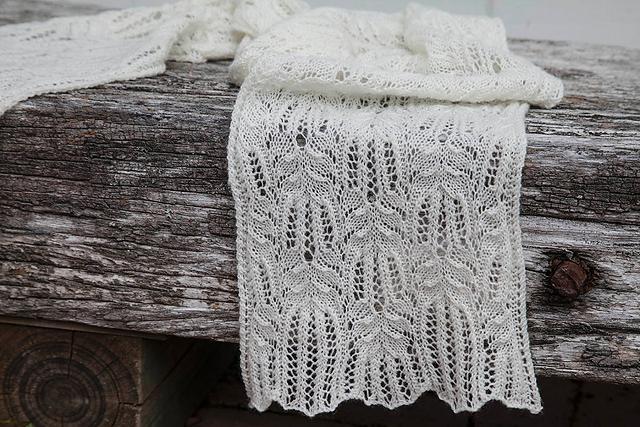 Photo via Craftsy member Amyvdlaar
6. Amy's Scarf
And because one can never have too many lacy, romantic scarves, here is one that features an antique lace pattern motif. This pattern is best tackled by someone who is a rather experienced lace knitter, as this is a double-sided lace design, where increases and decreases are worked on every row. For those needing a bit of tutoring in knitting lace, a class or two are but a click away. Before long, you may even venture into tackling lace design yourself.