Using cord as an embellishment is a very versatile way to add visual interest to your sewing. You can use cording on everything from garment construction to home decor projects and accessories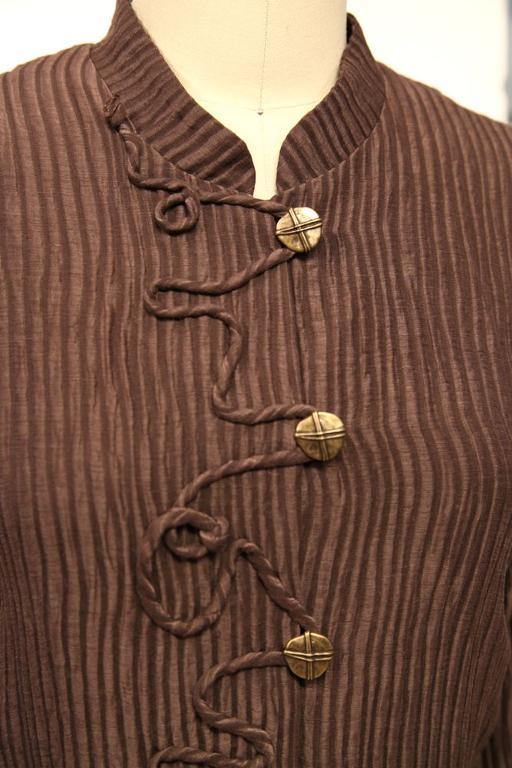 Corded closure via Craftsy instructor Marsha McClintock
What is cording in sewing?
Cord is available as a plain material that you can customize and cover with any fabric to make your own rouleaux cord or piping. If making your own piping or cording doesn't appeal to you, there are also endless varieties of premade options available. Finished decorative forms of cording are often used for home decorating projects or embellishments on garments and accessories.
How to use cording
Cording can be used as a functional design element, such as buttonhole loops, curtain ties and small handbag straps.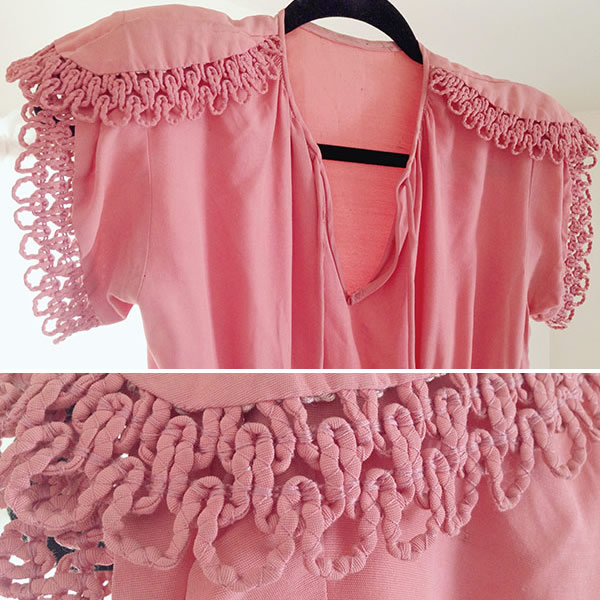 Photo via Lucky Lucille
Cording can also be used purely for decoration like on the sleeves of this vintage dress. Very elaborate! This kind of cording is often done by hand and is not the ideal embellishment for the impatient or faint of heart. It sure makes for a stunning finished garment though if you can sit down long enough!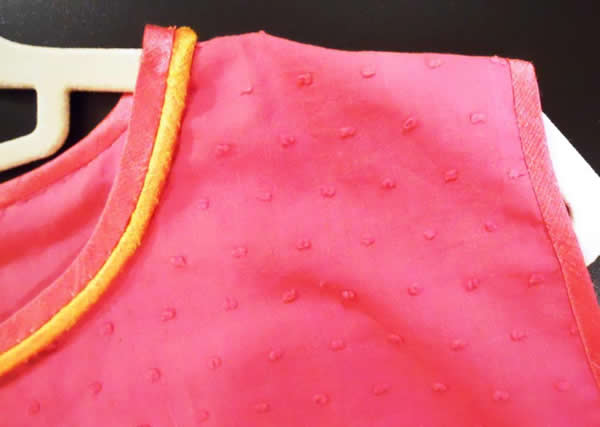 Silk bindings, image via Craftsy member SueKristiansen
Piping is simply a fabric covered cord with a selvedge edge left on in order to attach the cord in a seam. Piping is the perfect opportunity to add a pop of color and looks great along a neckline, or just about any seam for that matter! You can buy piping at most any craft store, but when you make it yourself it really adds a professional look to your sewing project.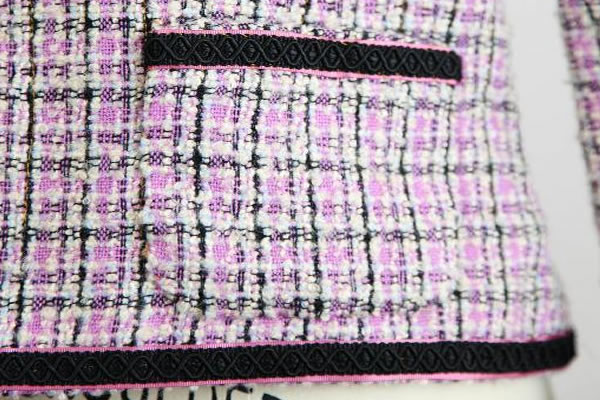 Tweed jacket via Craftsy instructor Lorna Knight
Tiny corded trim makes a beautiful, easy addition to an iconic tweed jacket. Embellishments like this can be purchased by the spool and are generally an inexpensive way to add a classic, high-end finish to your handmade garments.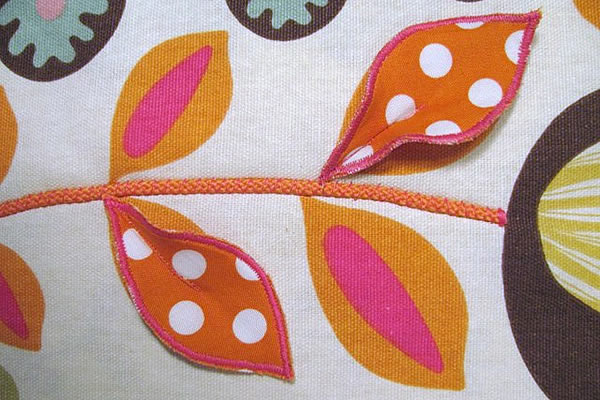 Photo via Craftsy writer Linda Reynolds
Another technique that involves sewing with cord is couching. Couching is a 3-D embellishment that involves using a zigzag stitch to secure a line of cord onto your fabric. The effect is really neat! To learn how to add this unique technique to you next sewing project, take a look at Linda's blog post about sewing couching.
There are many different methods for adding cord to your next sewing project. Some of the methods are easier to apply (like ready-made trim and piping), and some range on the difficult to mind-boggling side (that hand-sewn cording!), but all of the methods really make a sewing project something special when you take the time to learn them.
Add interesting focal points to your garments with help from Marsha McClintock with her new Craftsy class Creative Closures: 8 Unique Techniques. She provides step-by-step instruction on bold embellishing techniques, including hand-sewn surface cording.
Have you ever tried any of these methods for adding cord to your sewing projects?