File bargello under "we just can't look away." These bold, rainbow-hued creations are certainly pretty, but many quilters also assume they're pretty difficult to make. Surprise: They're actually easy. You totally can (and should!) make one.
What Is Bargello Quilting?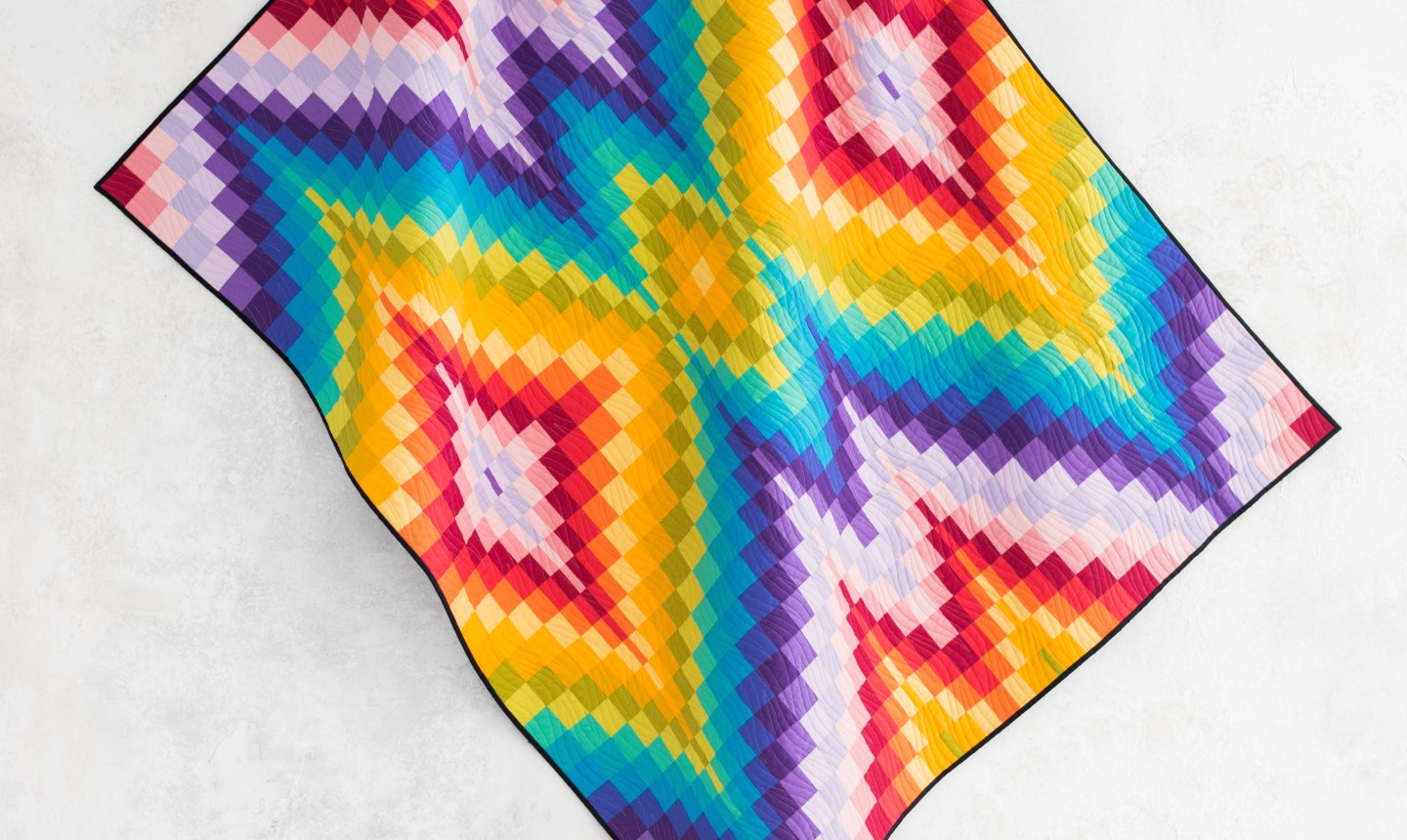 By definition, a bargello quilt is one made of strips of fabric sewn together to create the appearance of movement. These patterns look complicated, but they're actually a fine fit for beginning quilters. If you can sew a straight seam, you can do this!
Even though the look of the finished quilt is full of curves and waves, there is no curved piecing at all in this technique. Magical, right?
What Fabrics Should You Use?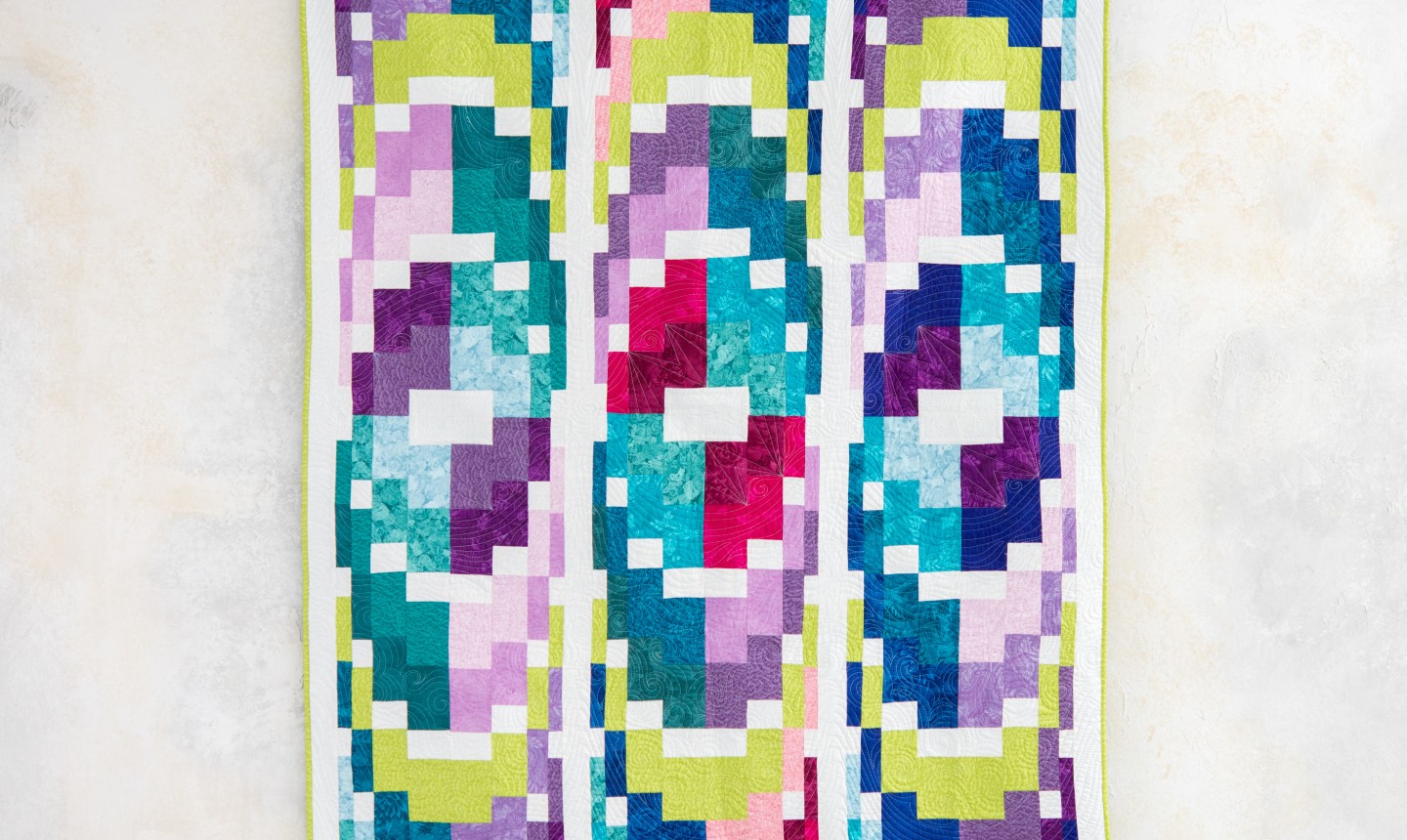 The world is really your quilting oyster here, especially as you get more experienced with bargello. For starters, try using a variety of shades within a single color family. This is a fool-proof way to be sure your finished look is super striking. Another option: focus on just two complementary colors, but work in a variety of small prints in those hues.
How Is a Bargellow Quilt Sewn?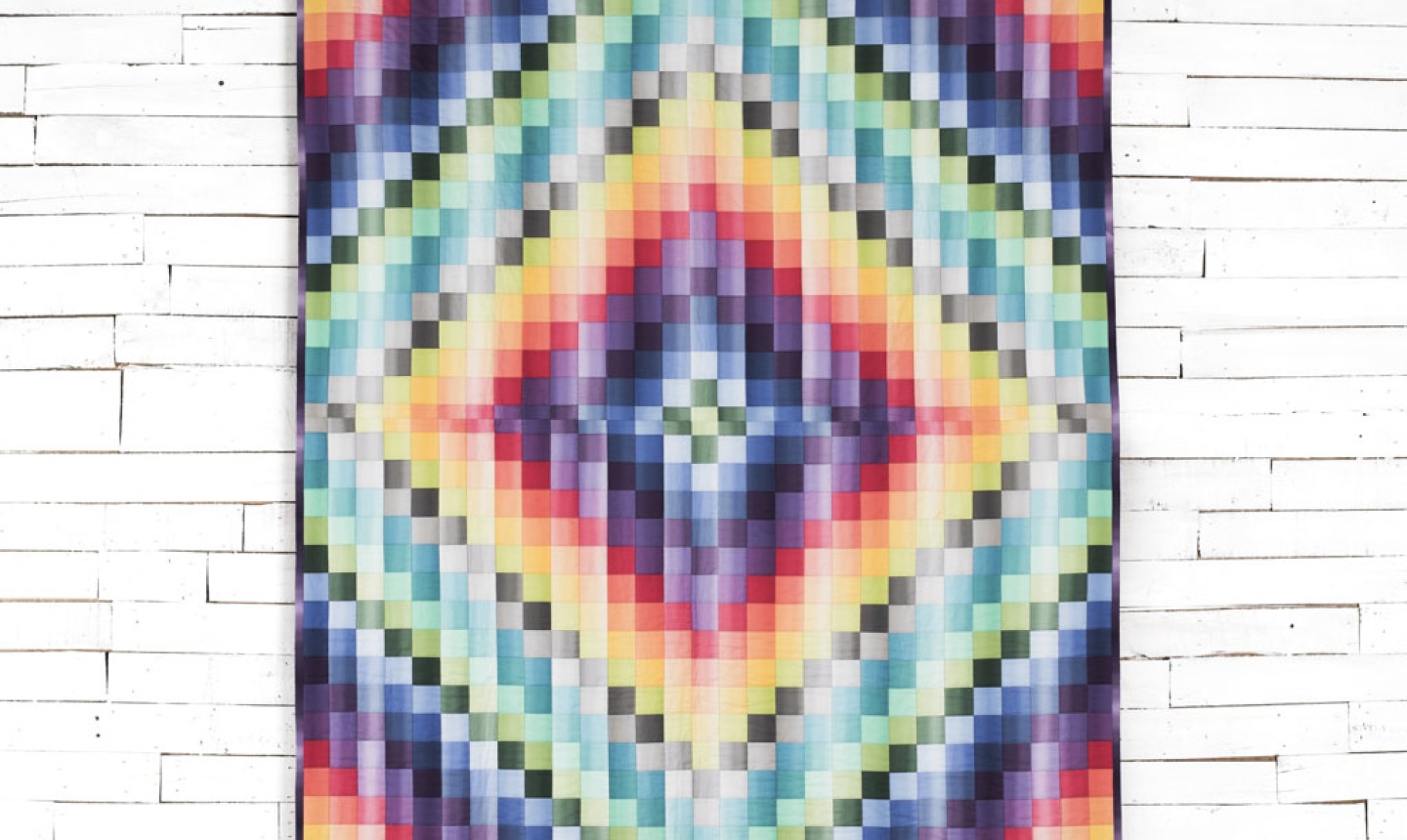 This is the wild part: To make a bargello quilt, strips are first cut at a specific width and sewn together. Then these groupings of strips are sewn into a tube with the seam allowances facing out. The tube is then cut into the necessary widths and opened with a seam ripper at specified seams to create blocks. After all of the blocks are finished, they can be placed in different formations to create all kinds of overall patterns, from triangles and diamonds to waves and flames.
Perfectly clear, right? Maybe not, but trust us, bargello is one of those things that is definitely easier to learn than you think. You can get a full how-to in our Introduction to Bargello class.