Wedding cakes are often amazing and inspiring feats of cake decorating. Shouldn't the cake taste as good as it looks?
Feeling overwhelmed by all the different cake flavors out there? This helpful wedding cake flavors infographic turns the daunting task of choosing the right wedding cake flavor combination into a delicious diversion.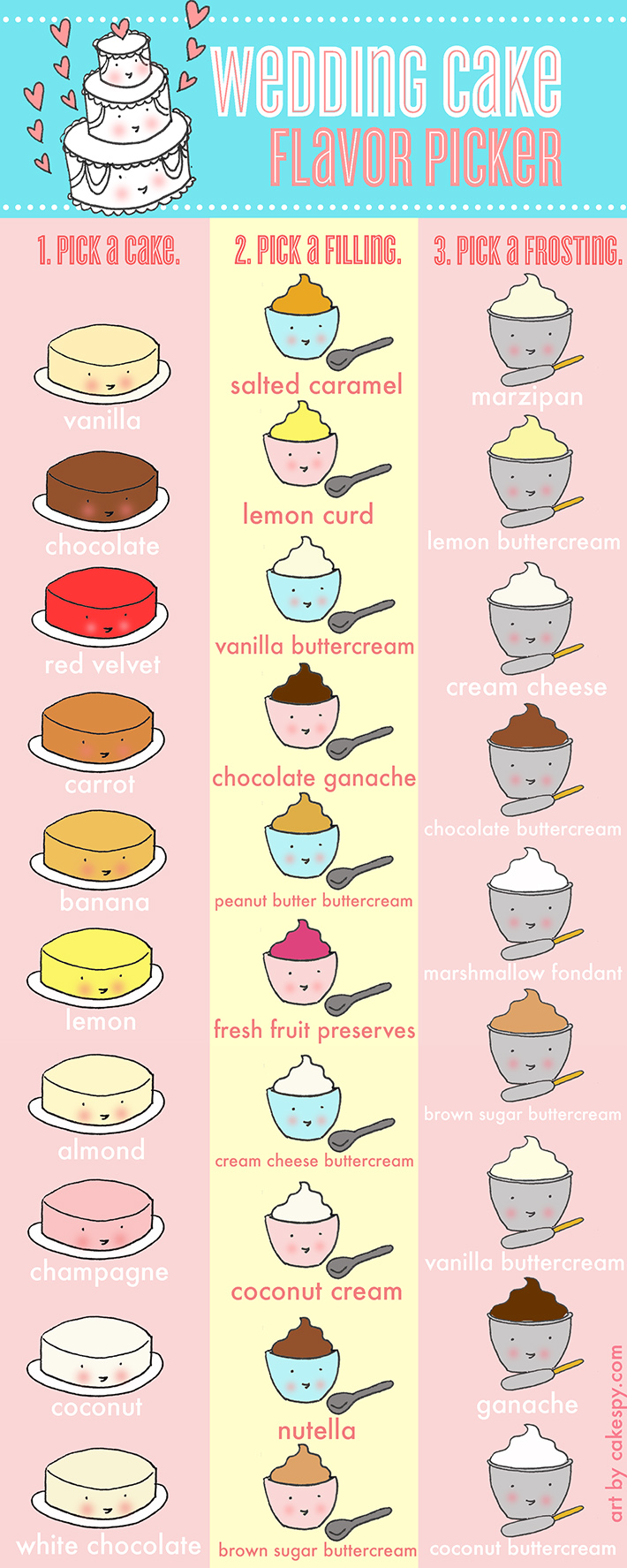 Which wedding cake flavor combinations do you favor?