People are attracted to vintage clothing for various reasons. Maybe you're already familiar with crafting a vintage-inspired wardrobe, or maybe you're looking for a way to ease into it. One mistake people can make, and I'm guilty of this too, is falling in love with a vintage style that just isn't very practical for your everyday life or true to your personal style. Just because you adore 1920s fashion doesn't mean you have wear a fringed flapper dress everyday to prove your love for the silent film era. There are plenty of ways to incorporate your favorite vintage looks into your everyday wardrobe in a way that feels authentic to your style, as well as styles of the past.
Here are some great sewing and knitting projects to help you ease vintage style into your everyday wardrobe.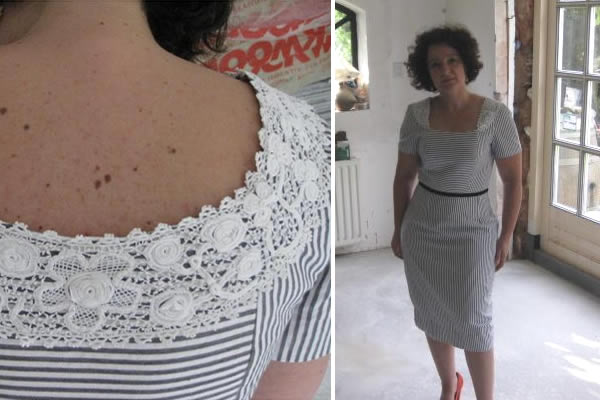 Photo via Craftsy member nanico
Couture dresses
One of these easiest and most practical ways to incorporate your favorite bygone era into your next sewing project is to make a modern dress influenced by the past. Craftsy member nanico used the Couture Dress pattern to recreate a Downton Abbey inspired look. Her Lady Mary dress really makes a 1910s classic into a 2010s favorite!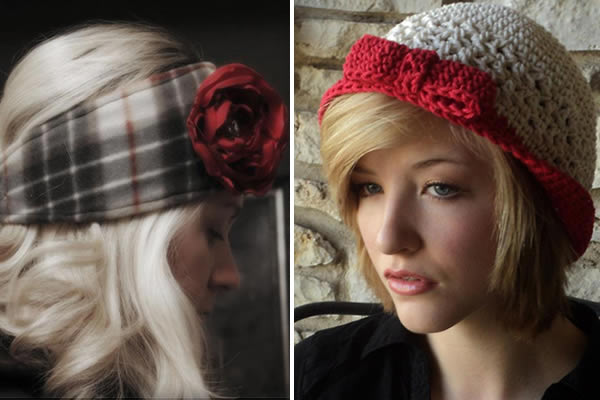 Photos via Craftsy members Angela Peterson and gormleys1198535
Small accessories
Small accessories are an effortless way to add an element of vintage to your outfit without changing your entire style. Add some jazz to your winter wardrobe with a 1920s inspired headband or hat.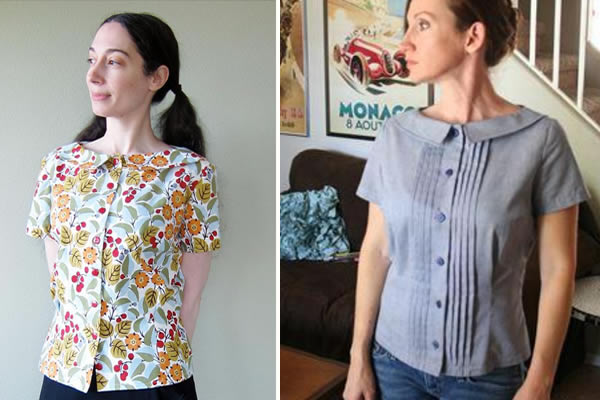 Photo via Craftsy member MissMarnie and Ninaann1
Classic blouses
When approaching vintage styles for the first time, the combination of a vintage pattern and print might feel a bit costume-y for your everyday wear. Retro florals and novelty prints are definitely a favorite of mine, but if you prefer something a little more subtle, a classic mid-century blouse looks just as wonderful in a plain color as it does in bold prints.
Photo via Craftsy Instructor Mary Jane Mucklestone
Fair Isle vests
A classic Fair Isle Vest has practically been around since the dawn of yarn, but is definitely an iconic fashion associated with the Make Do and Mend efforts of WWII. Use up your scrap yarn and knit a versatile wardrobe staple at the same time!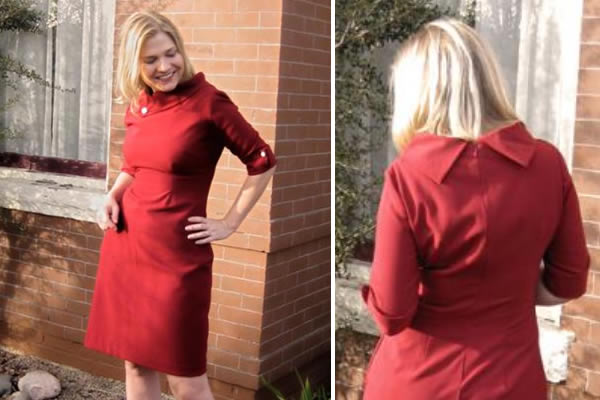 Photo via Craftsy member Kir
Mad Men-inspired dresses
When sewing to achieve a more obvious vintage look, you can't really go wrong with a Mad Men-inspired dress. There are countless authentic patterns and fabrics on the market to help you recreate your look, so the hardest decision you'll have to make with a sewing project like this is figuring out whether you're a Joan, a Betty, or a Peggy!
There is no right or wrong amount of vintage to include in your wardrobe, so all you really need to ponder is how much vintage is right for your personal style. Whether you're living a full vintage lifestyle, sewing for historical events, or dreaming of your next retro-Halloween costume, you can count on any of these classic looks being in style for many more years to come.
What do you find challenging about selecting sewing and knitting projects?