For a cake decorating gadget to earn a spot in my toolkit it has to be more than a one-trick pony. I scoop up new fondant molds like it's my job (well, it kind of is) and love finding new and creative ways to use them.
Get more use out of your fondant molds by thinking outside the box (or mold)! Here are a few of my tried and true creative uses for fondant molds.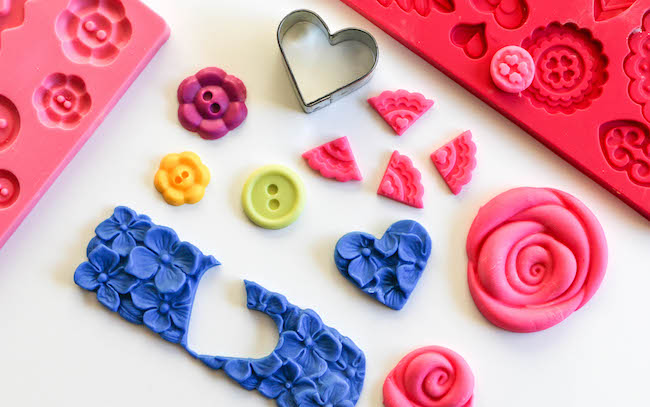 Photos via Erin Bakes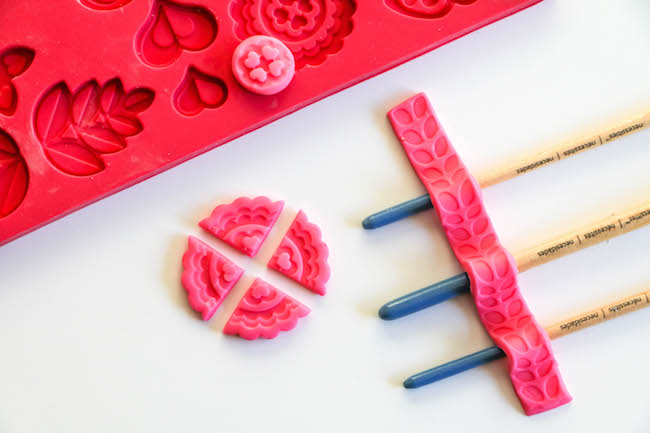 1. Loosen up a little
Break the mold (not literally!) and reimagine what shapes and designs you can create by altering molded fondant pieces. Trim away sections or only use part of a mold when making a fondant decoration. Add dimension by draping a molded fondant piece over the edge of a cookie sheet or tucking it into the well of a cup to dry.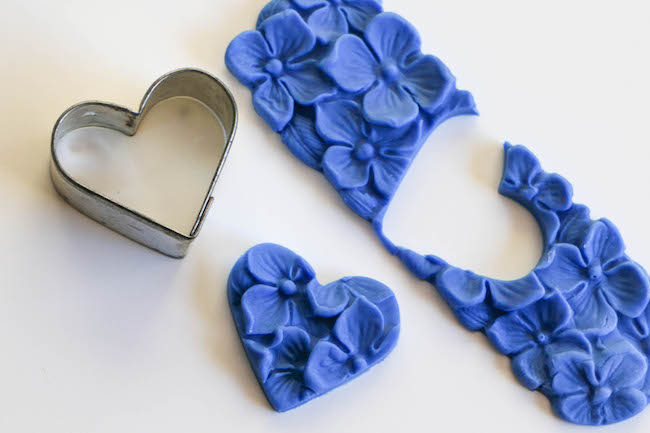 2.Combine cutters and molds
Get double duty from both your fondant molds and your cookie cutters by combining their efforts. Cut different shapes from fondant lace pieces, like onesies and carriages for a shabby-chic baby shower cake or star fish and seashells for a seaside wedding cake. Use a heart cutter to trim molded fondant flowers, like roses or daisies, for a floral Valentine's Day or Mother's Day cake.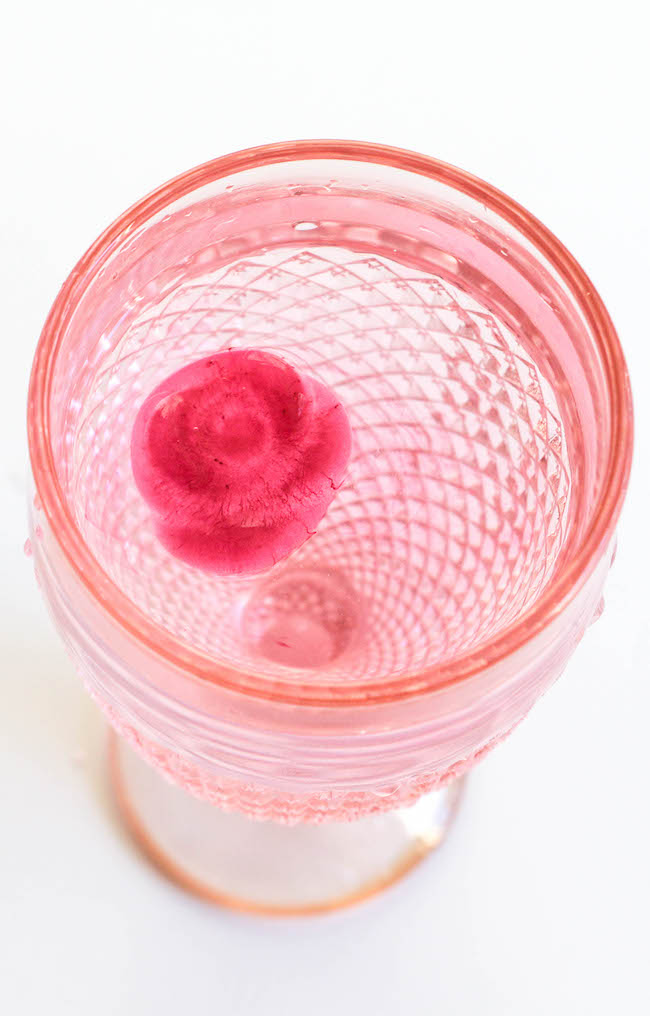 3. Chill out
Time to make some ice, ice baby! Use your fondant molds to make fun ice cubes for your next soiree. Float thin floral cubes on the tops of martinis or chill your iced tea with a handful of icy gems. Freeze fruit purees or water tinted with food coloring for even more cocktail cuteness.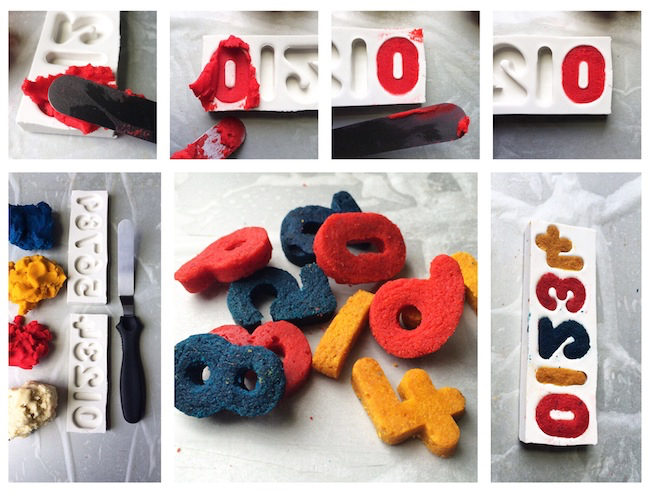 4. Be a smart cookie
Impress your friends, family, or clients with delicate, detailed sugar cookies. The fondant molds you used to shape the cookie dough will be our little secret!
Push no-spread sugar cookie dough into your fondant mold. Pop the mold in the freezer until the dough has frozen solid, 10-20 minutes depending on the thickness of your mold. Pop the frozen cookie out of the mold. Keep the cookies frozen, wrapped in plastic and sealed in an airtight bag for up to 3 months. Bake cookies directly from the freezer on a cookie sheet lined with parchment paper (or a silicone baking mat). Or bake cookies directly in the mold if it's heatproof to 400 F.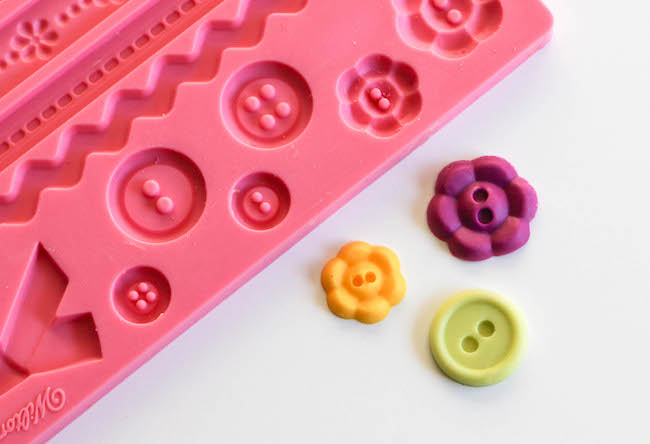 5. Get creative with confections
Flexible fondant molds also make terrific chocolate molds. Deeper molds can be used to create unique bonbons or truffles. Chocolate pieces shaped in thinner fondant molds make for delicious cake decorations, cupcake toppers or embellishments for other chocolate confections. Hard candy (like Jolly Ranchers or wrapped mints) and isomalt can be melted and cooled in fondant molds that are heatproof to 400 degrees F. Use the molded sugar pieces as crystal clear cake toppers or to sweeten up a cake design.