Ho, ho, oooh! Guess what time it is? It's ugly sweater season!
Sorry moms, but the sweaters you once wore with holiday pride are now the butt of the joke at ugly sweater holiday parties. It's all in good fun, though! If reindeer and dancing snowmen are your thing, then rock that sweater with pride. Keep the party going by spreading a little tacky cheer with an ugly sweater cake to match!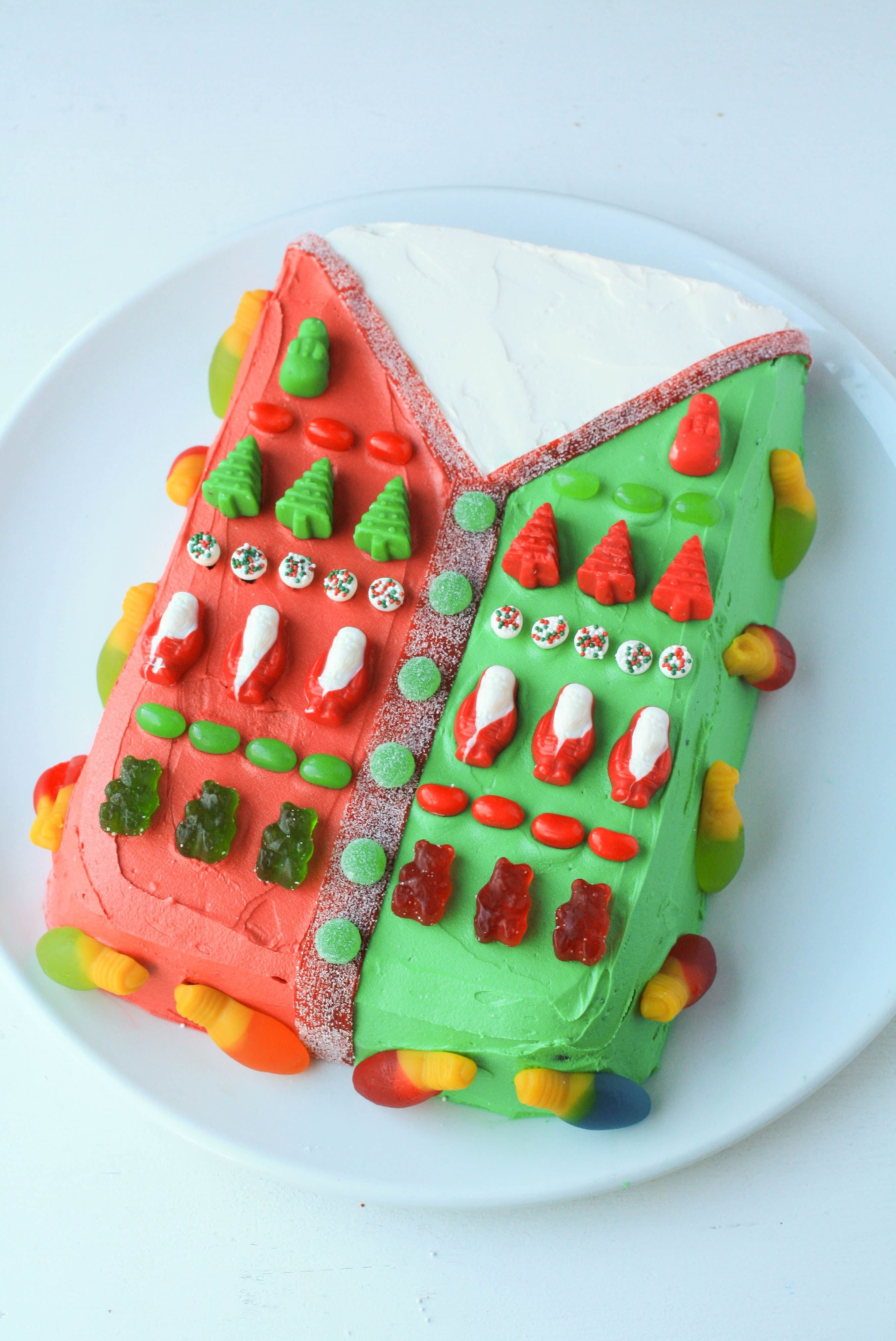 FREE Guide! Not-So-Basic Buttercream Decorating Ideas
Get insider tricks & inspiration to make one-of-a-kind buttercream goodies in this FREE PDF guide, available exclusively on Bluprint.Get My FREE Guide »
How to tell if you're wearing an ugly sweater:
It has trim in a bright and off-putting color. 
The sweater maker committed to a few bold colors, predominantly red and green. 
The appearance of winter critters like snowmen, reindeer, Santa, penguins, or any other woodland creature. 
Tacky repetitive patterns. 
Shiny, sparkly, impossible-to-replace buttons. 
Generally worn over a turtleneck in a complimentary color (mom jeans optional). 
High quality ugly sweaters will also contain an extreme element like jingle bells, lights or a button that plays carols. 
How to make an ugly sweater cake: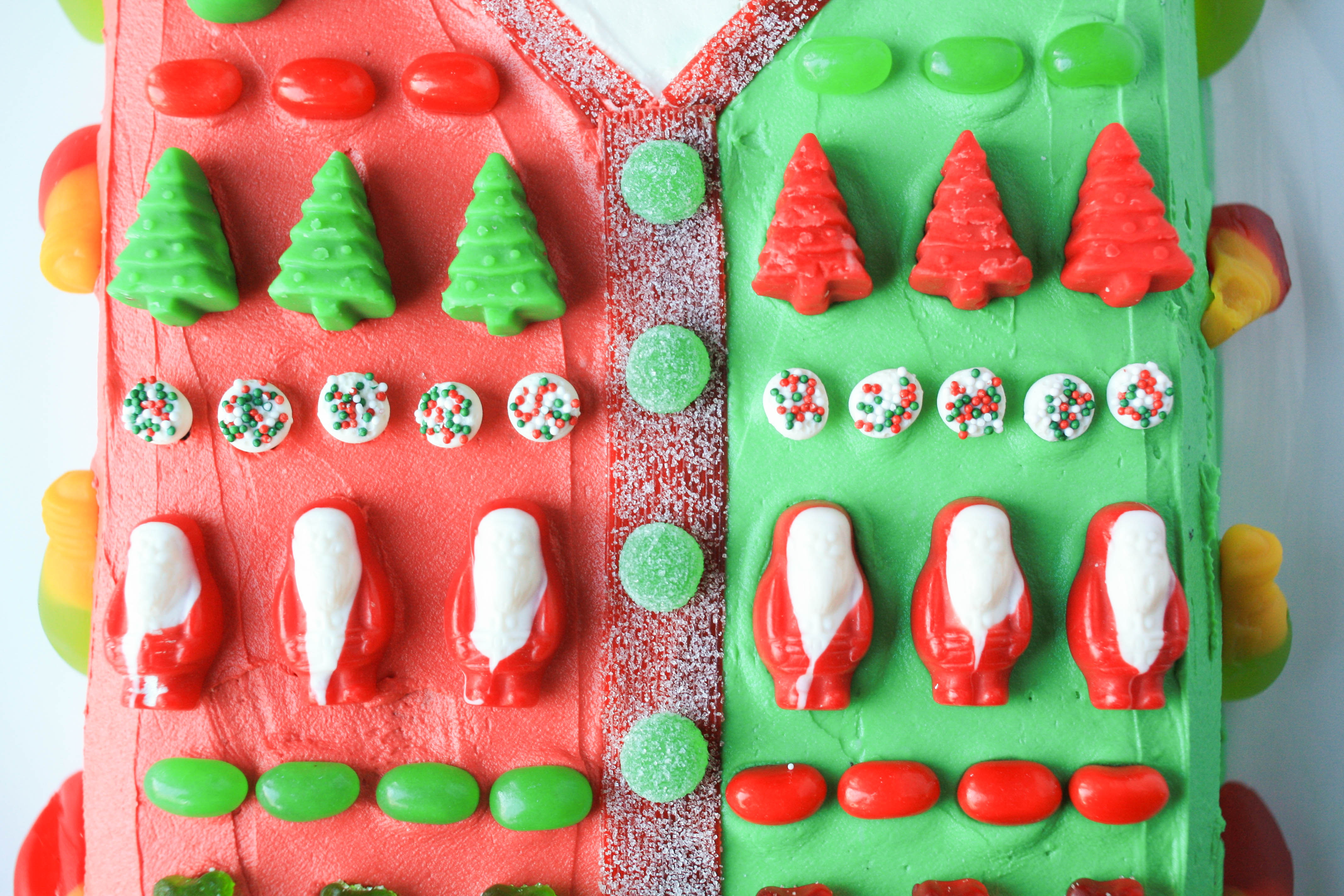 Supplies:
6-inch x 10-inch cake
1 cup each of white, green, and red buttercream
Red sour belts
Red and green gum drops
Red and green jelly beans 
Assorted holiday candy (mellowcremes, gummies, etc.)
Small offset icing spatula
Small knife
Step 1:
Turn your cake out of the baking dish and trim the top off so that when flipped over the cake will sit flat. Turn the cake over onto your serving platter.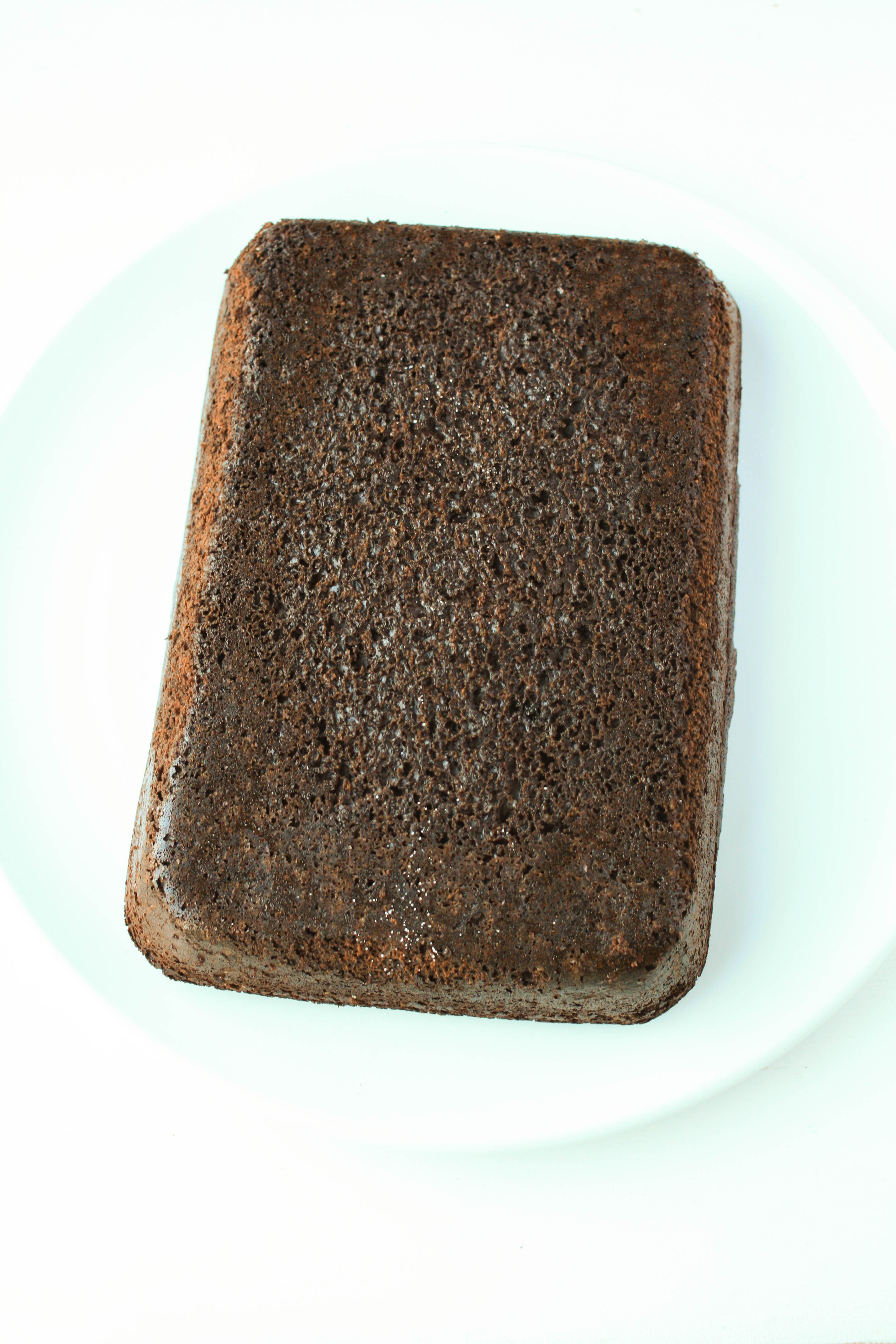 Photos via Erin Bakes
Step 2:
Use the small offset icing spatula to ice a triangle of white buttercream on one of the short sides of your cake.
Step 3:
Ice half of the cake below the triangle with green buttercream.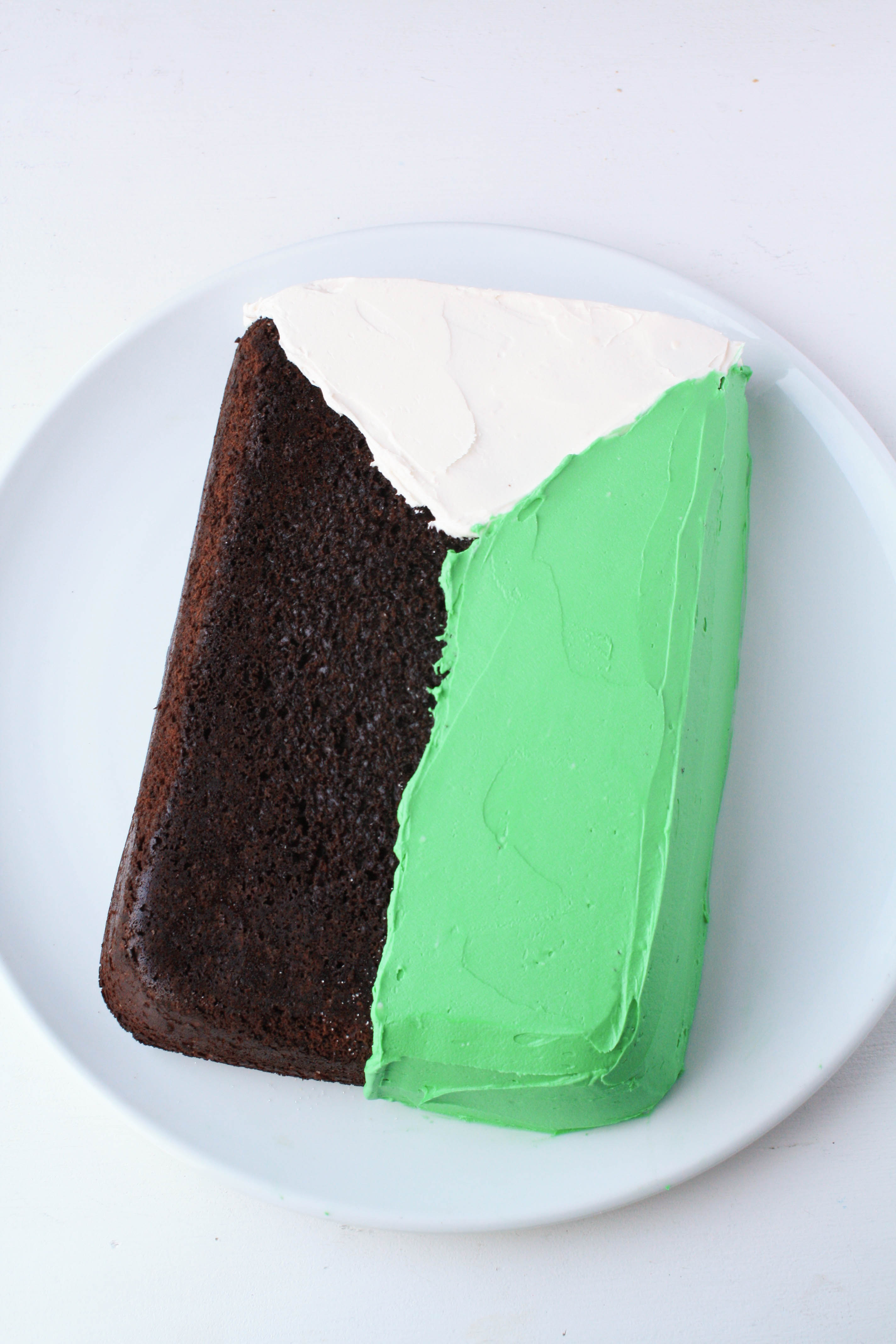 Step 4:
Ice the rest of the cake with the red buttercream.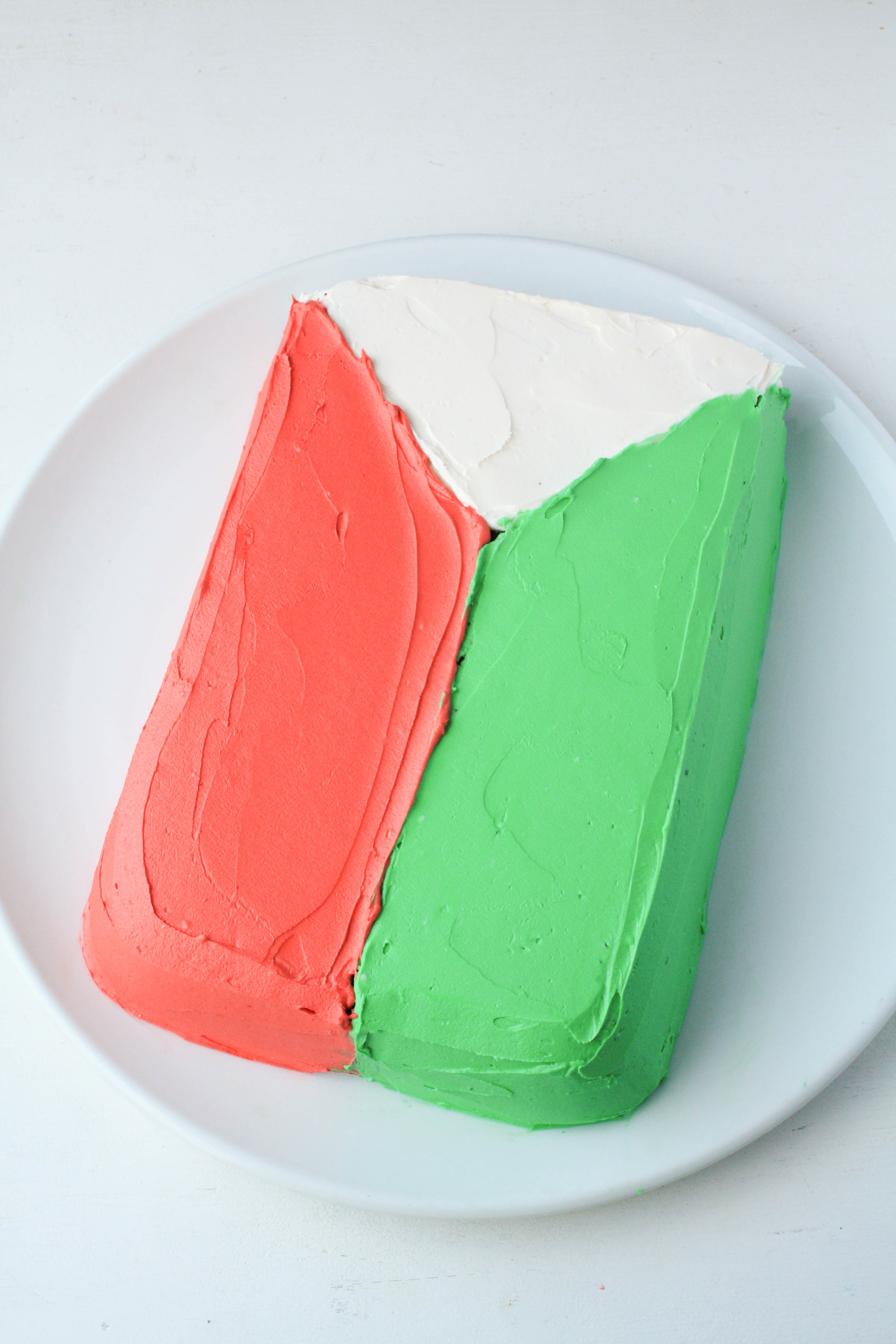 Step 5:
Split one of your sour belts in half lengthwise. Place the cut pieces over where the white buttercream meets both colors. Trim off any overage. Lay an uncut sour belt over where the red and green buttercream touches to finish your sweater's trim.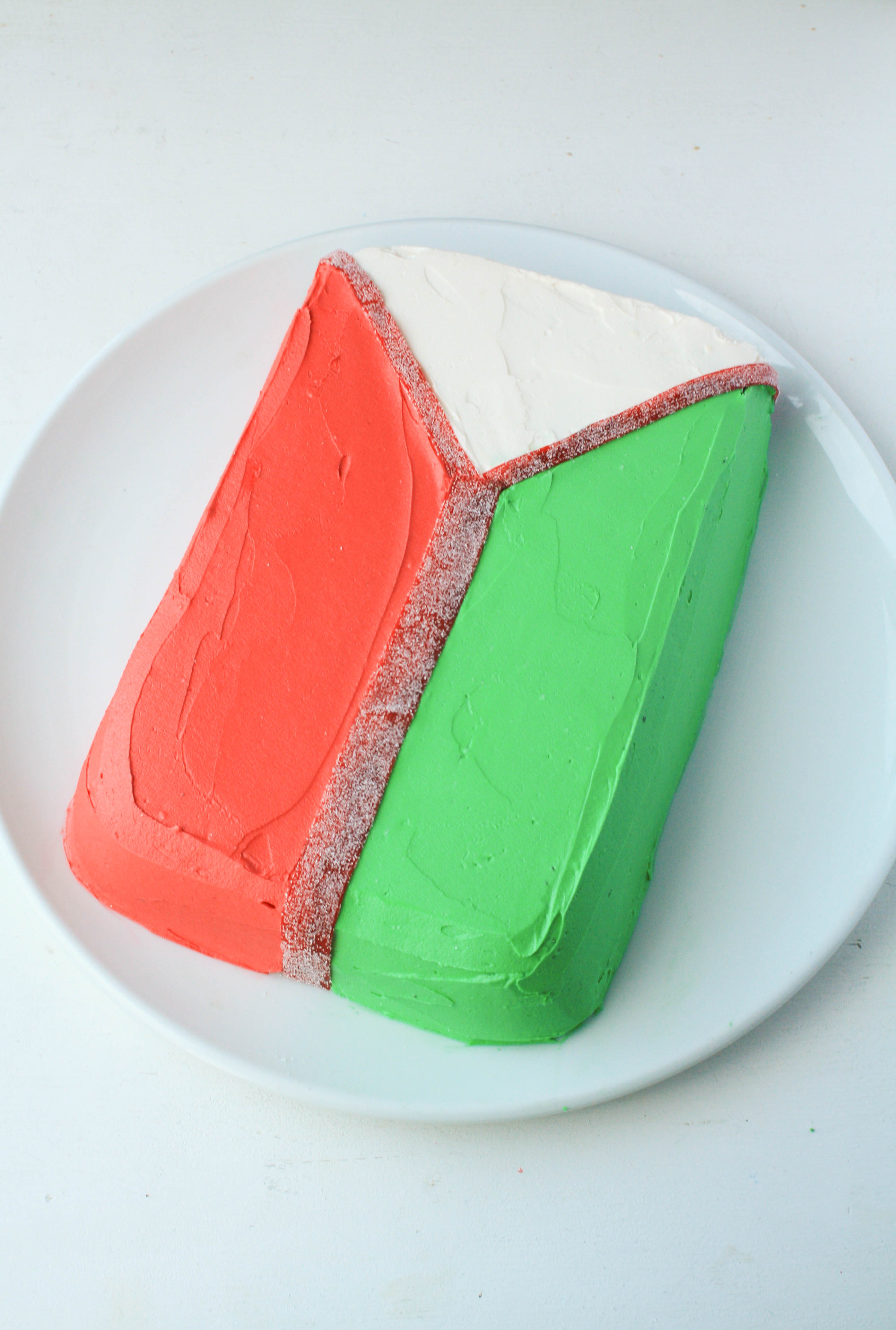 Step 6:
Cut the rounded tops off of six gum drops. Use a dab of buttercream to attach the gum drop buttons down the center sour belt.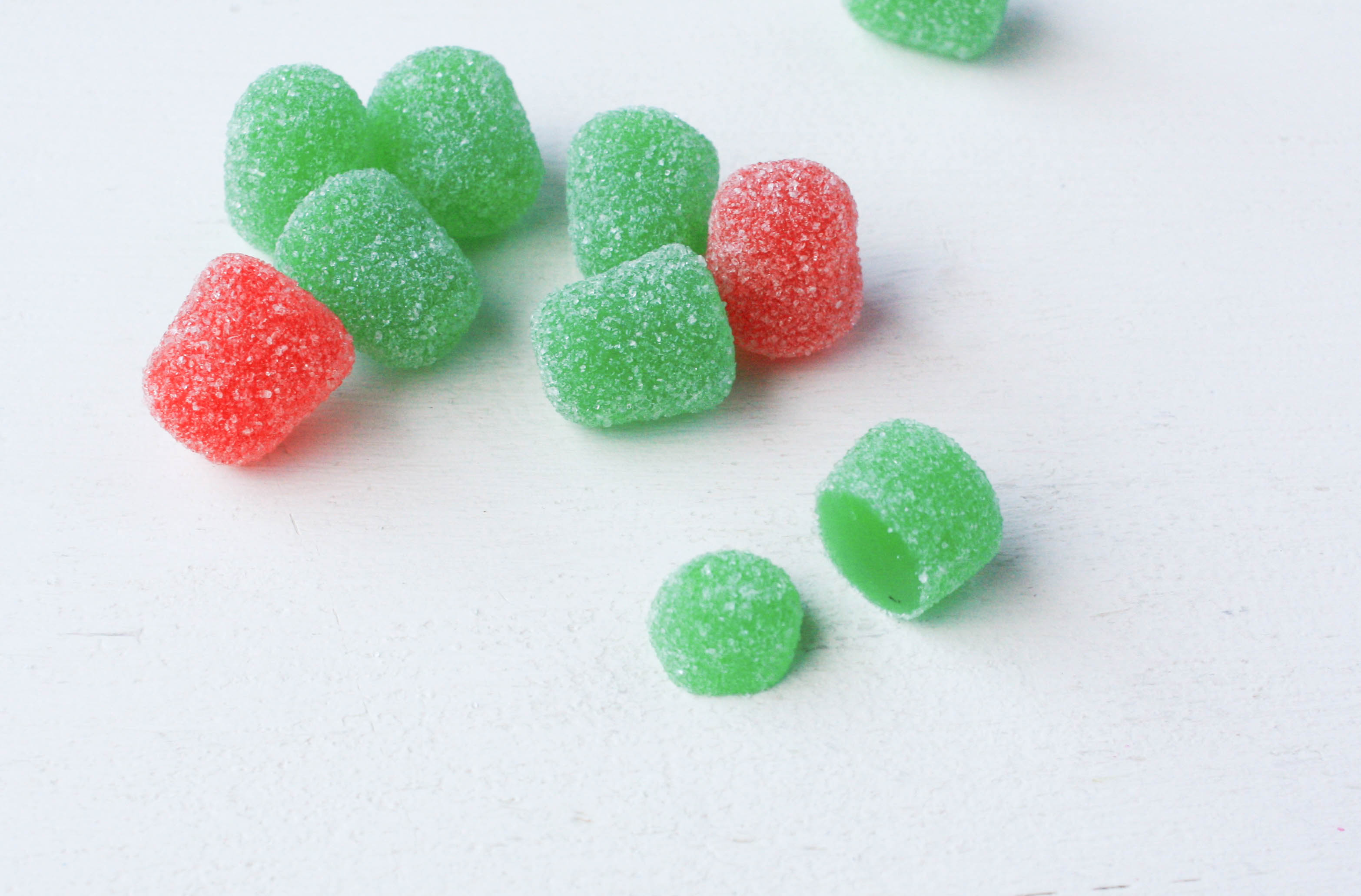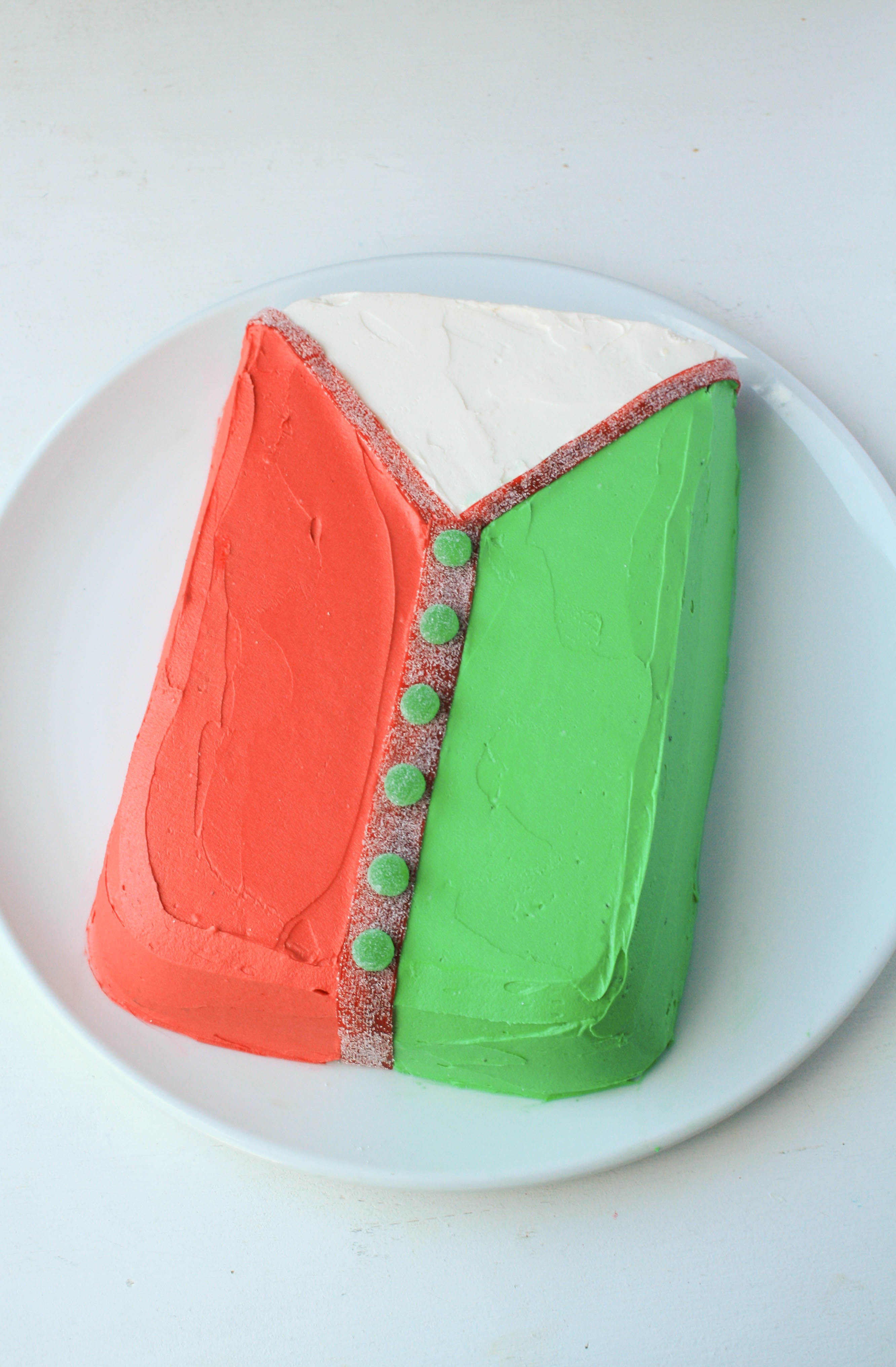 Step 7:
Have a blast adding candy to your cake to create the yummiest, tackiest sweater pattern combinations you can think of. This is definitely not the time to hold back. When in doubt, more is more!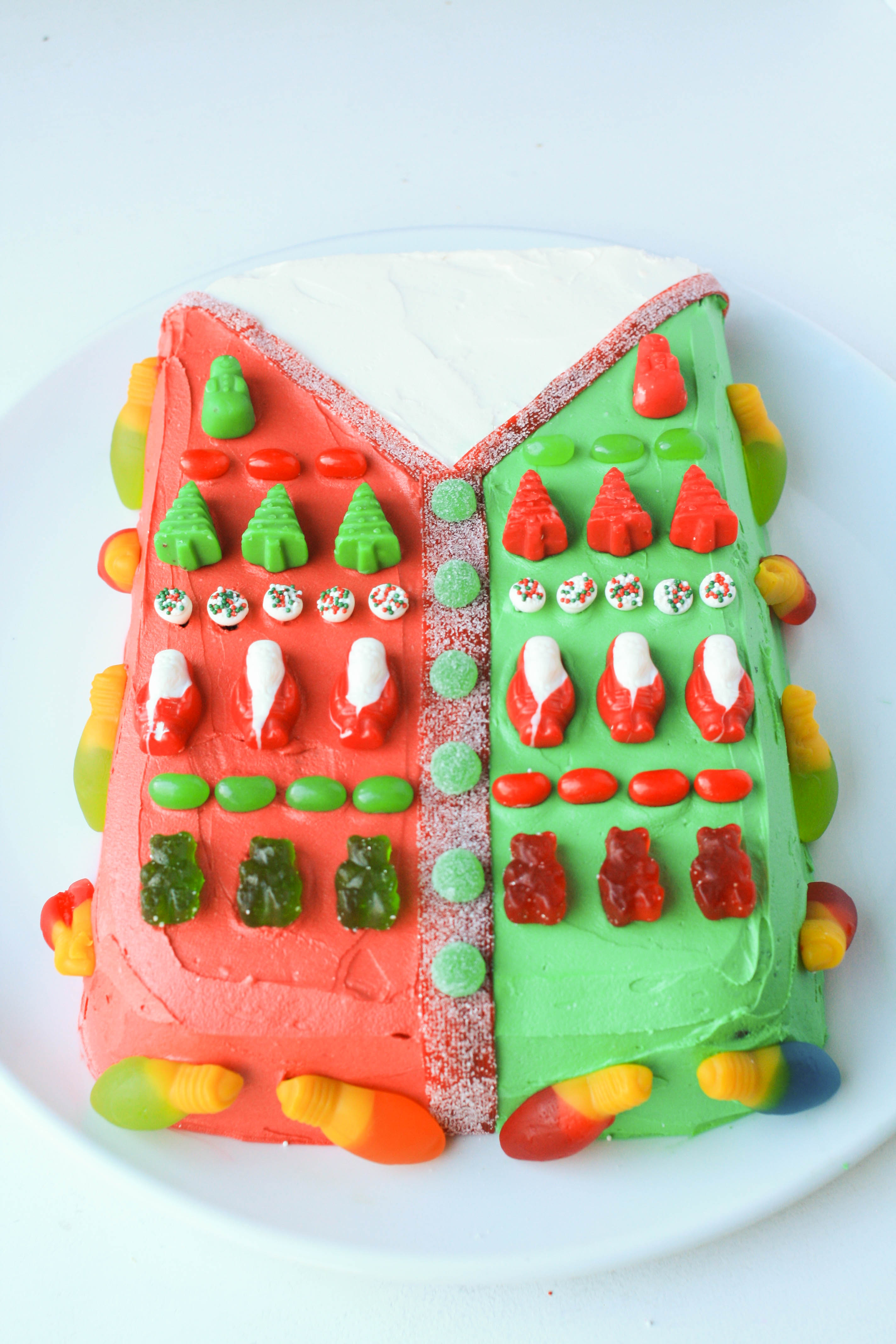 All that's left to do is eat, drink and get ugly! Cheers!
FREE Guide! Not-So-Basic Buttercream Decorating Ideas
Get insider tricks & inspiration to make one-of-a-kind buttercream goodies in this FREE PDF guide, available exclusively on Bluprint.Get My FREE Guide »