In your knitting and crocheting, you probably come across many different types of wool. Have you ever noticed a difference in those wools? Maybe it's the softness or the durability that you notice. Every breed produces a different wool that has its own unique characteristics. As a knitter, it's helpful to know the difference in these wools so that you can use the right wool yarn for every project.
Want to know even more about wool? Add Know Your Wool to your Craftsy classes—it's FREE!—and watch Deborah Robson explain the difference in all the wools, plus the uses for each one. And spoiler alert: Deborah also takes you on a tour of a wool market where you'll meet lots of really cute sheep!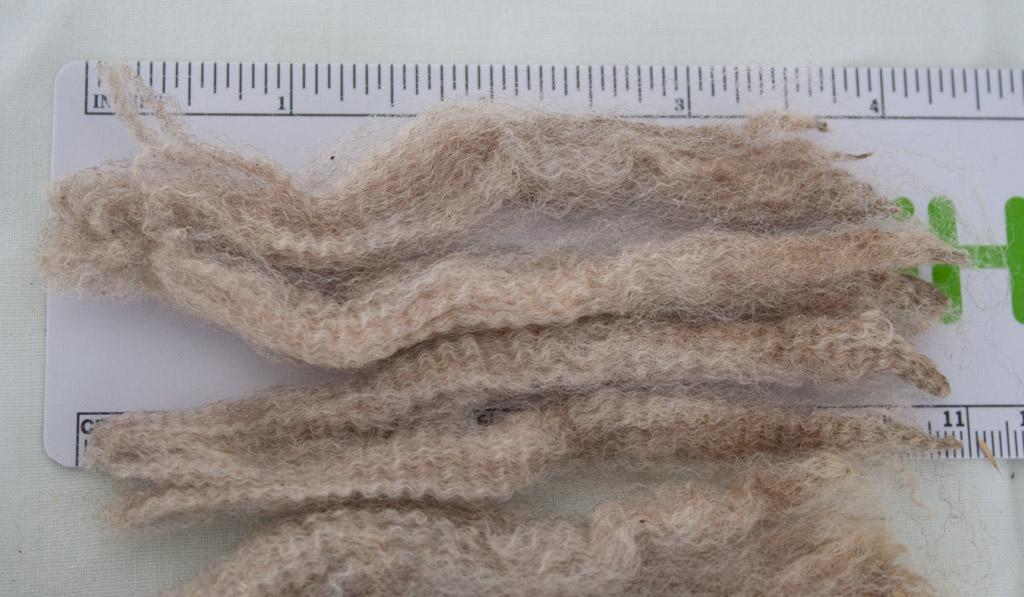 Photo via Craftsy member nancyelizabeth
A basic overview of the four types of wool for knitting and crochet
There are four types of wool: fine, medium, long and double-coated. How the wool is prepared makes a big difference in how the wool feels and holds up once it's spun into a yarn. That said, these characteristics and uses don't always apply to the categories they're listed under. For example, you can never assume that a double-coated wool will be suitable for knitting or crocheting a rug just because double-coated wool is supposed to be durable.
Use this as a general guide to steer you in the right direction when you're shopping for yarn. If you're interested in gaining a  deeper understanding of the different types available check out Know Your Wool, and  have fun experimenting to see what works best for your projects.
1. Wool type: Fine
Characteristics:
Soft with lots of crimp; abrasion will wear out this wool, so make swatches and test them to make sure they will hold up.
Breeds:
Rambouillet, merino.
Good for:
Cowls and any luxury items that you'll be wearing or handling delicately.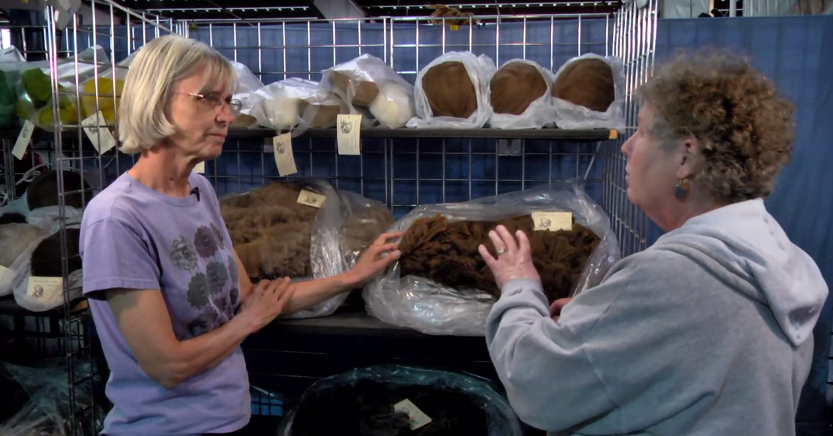 Deborah Robson taking a closer look at various wools
2. Wool type: Medium
Characteristics:
Springy and bouncy.
Breeds:
Columbia, Suffolk.
Good for:
Sweaters, socks, gloves, blankets — any durable textile that is also soft.
3. Wool type: Long
Characteristics:
Shiny, sleek, strong; often has a nice drape.
Breeds:
Bluefaced Leicester, Wensleydale.
Good for:
Bags, tapestries, upholstery. Because this wool is strong, it works well for items that require durability.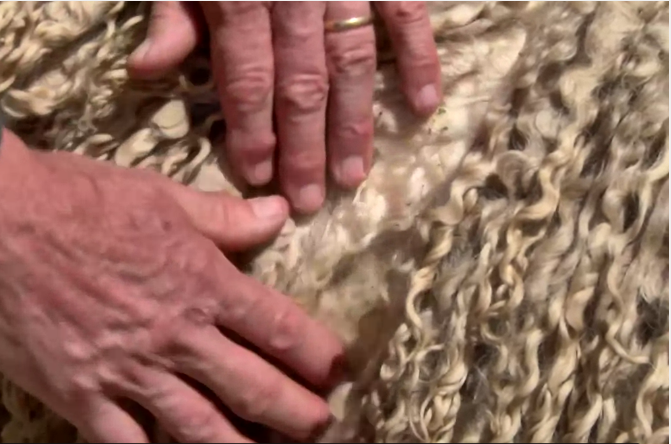 4. Wool type: Double-coated
Characteristics:
Two types of fiber, sturdy.
Breeds:
Navajo-Churro, Herdwick.
Good for:
Rugs, pillows, felting and even carpeting
Swatching
Even if you know the category of the wool you're purchasing, there's no way to predict how it will behave. Like knitters and crocheters, every wool is different even if it's in a specific category. If you're thinking about using a particular type of wool, swatch it first to see how it behaves. If you need that wool to hold up after lots of uses, shove the swatch in your pocket and let it roll around in there to test the durability. If it starts to look worn, it may not be the right wool for a durable project. The fun in knowing your wool is testing out different types to find the one that's perfect for you!
Curious about the itch factor? No need to stitch and itch. You can also learn about what makes wool itchy so that you can avoid the dreaded winter wool rash.
What are a few of your favorite types of wools to knit with?