Not only is spring ripe with these influences, it is also overrun with adorable, furry animals. Novelty cakes come in all shapes and sizes, so it is the perfect medium for re-creating bugs and bunnies alike as playing with proportions and expressions will only make them all the more enchanting!
Here's a delightful selection of our top novelty cake design ideas that are perfect for all your spring celebrations.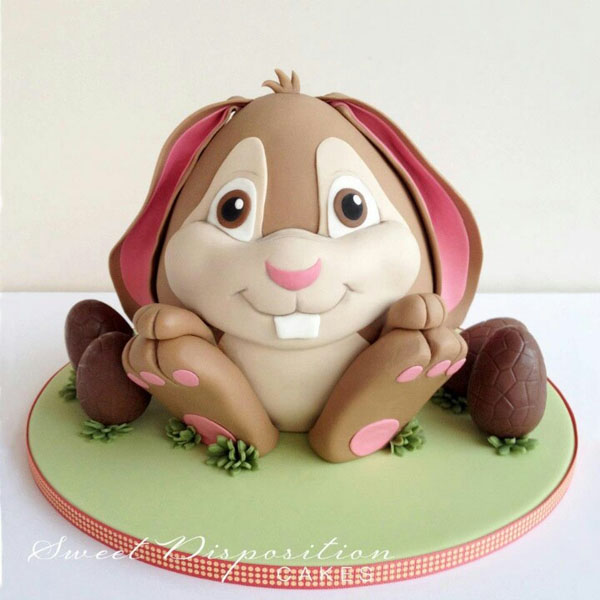 Photo via Sweet Disposition Cakes
1. Bunny rabbit cake
We simply love this little bunny by Sweet Disposition Cakes! From its cheeky expression to the tiny tuft of fur on its head. Working to scale with a novelty cake is not always necessary and Sweet Disposition Cakes executes this beautifully. The carved circular shape of the bunny's head leaves plenty of room for engaging big brown eyes, perfect button nose and classic bucked teeth — all very fitting for a wonderful novelty cake.
Tip: You might also enjoy our free Easter Bunny cake tutorial.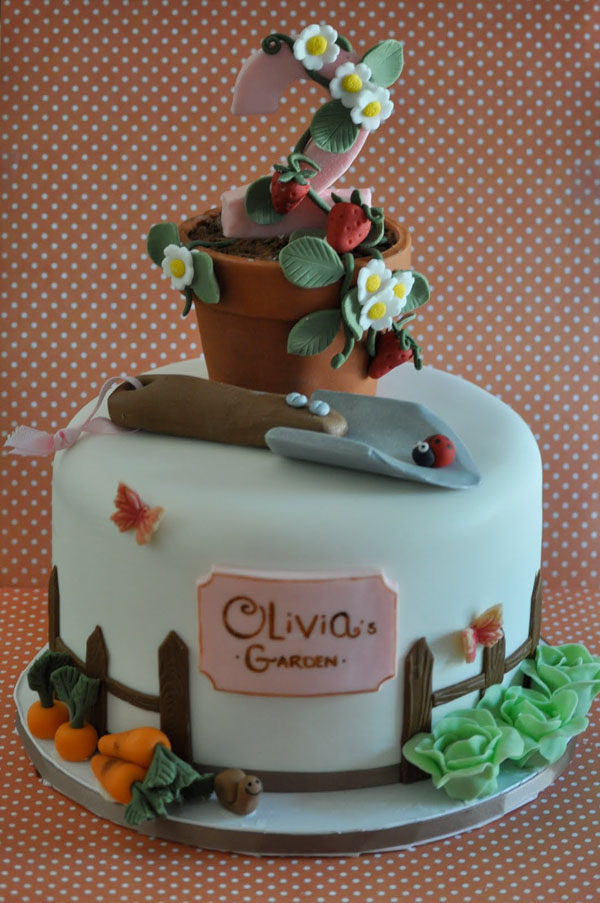 Photo via Blue Cupcake
2. Garden cake
This adorable cake is a wonderful example how a novelty cake can combine simplicity and 3-D fun. The cool blue, green and silver tones are cleverly warmed with striking little fondant carrots and strawberries. The simply iced circle cake is made truly novel by adorning an exquisite flower pot filled with edible soil and strawberry blossoms. The sweet little snail and the wide-eyed ladybug are also charming additions!
Tip: Learn how to make a sweet little ladybug-like the one seen here in our fondant ladybug tutorial, and pick up tips for tinting fondant as beautifully as Blue Cupcake has in our post 5 Top Tips for Tinting Fondant.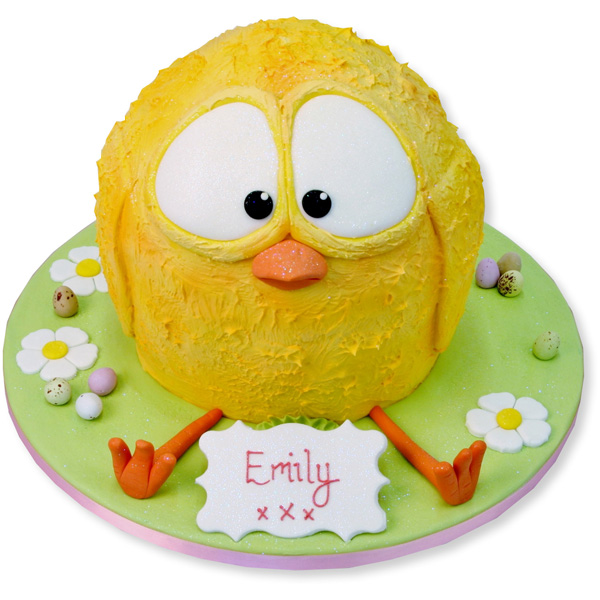 Photo via The Cake Store
3. Cute chicken cake
This wonderfully cute cake by The Cake Store would fit right in at any spring or Easter-themed party. The fun and vibrant color palette really brings this cake to life and we really love the addition of its over-sized eyes and skinny little legs! It's a fantastic example of how creating a novelty cake offers you the freedom to play with shapes and proportions.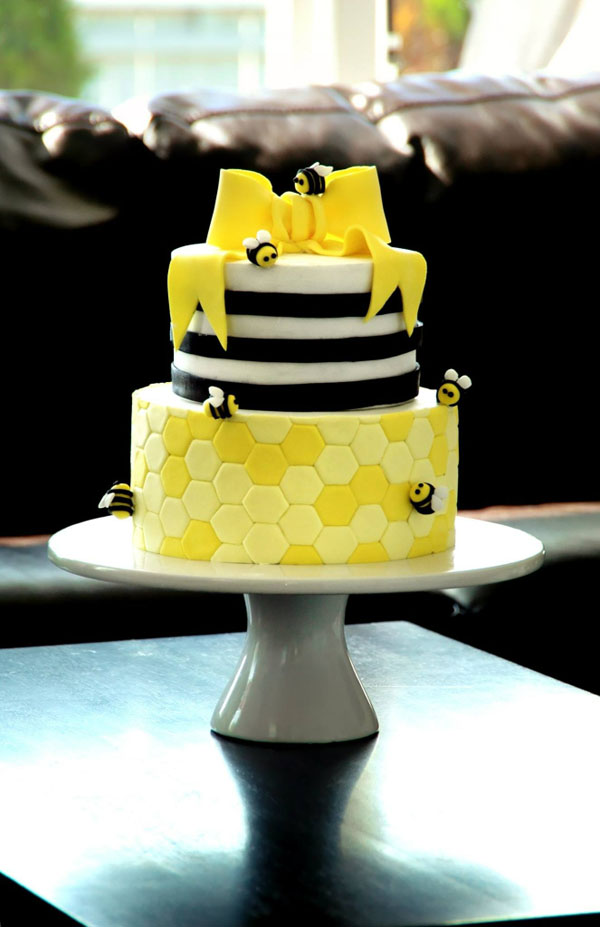 Photo via Bluprint member Fowlerjd82072211
4. Bumble bee baby shower cake
We love bees, beehives and geometric honeycomb patterns and prints! Bluprint member Fowlerjd82072211 has included all of those nature-inspired elements in this fantastic tiered cake, and then threw some more in for good measure. We adore the looped bow, which adds height and finishes this strikingly fun cake off perfectly. The addition of horizontal lines on the second smaller tier pays homage to the delightful little bees as they buzz around the exterior of the cake
Tip: See also our tutorial on how to make a fondant bumblebee to make a that's seriously buzz-worthy!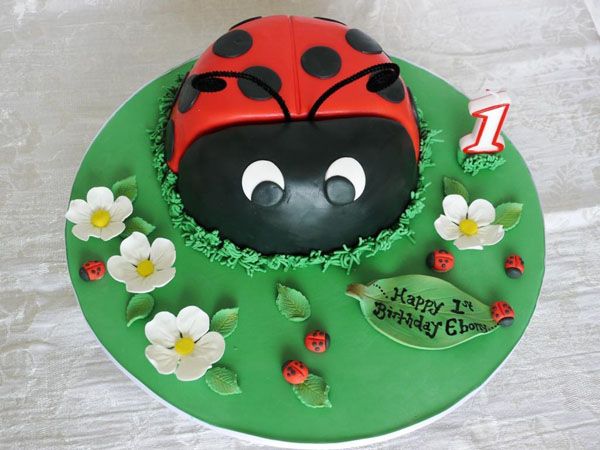 Photo via Bluprint member Courtney McKinnon
5. Ladybird cake
Courtney McKinnon's ladybird cake is another great example of how experimenting with proportion can make novelty cakes a delightful focal point. The extra large ladybird is truly enchanting and we love how it's surrounded by exquisite little flowers, leaves and miniature ladybirds!
FREE Guide: How to Make Fabulous Fondant Toppers
Wow clients with customized toppers for baby showers, birthdays & beyond with this free PDF guide, available exclusively on Bluprint.Get My FREE Guide »