Lay off that cake or your teeth will rot out! Yes, we've all heard that before, especially from dentists. But unfortunately it's much too difficult to pass up a beautiful and delicious slice of cake; perhaps even more so when it's shaped like a giant tooth! Tooth cakes? Those exist? Why yes, they do.
If you can dream it, a cake artist can bake it, shape it, make it, ice it and decorate it to make it into anything. Bluprint is here to help, too with so many great online cake decorating classes to choose from!
From 3-D rotten teeth to smiley friendly teeth, we've got just the tooth cake for you to sink your teeth into!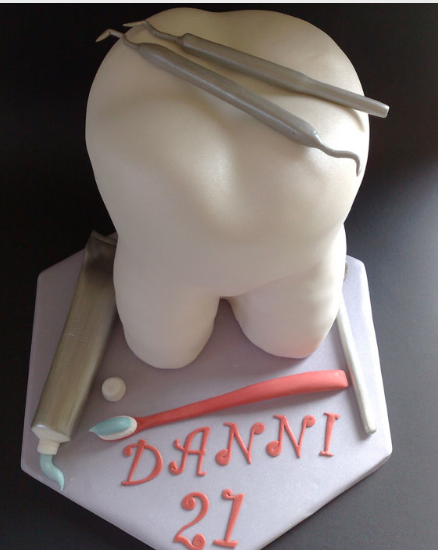 Photo via Small Things Iced
Giant Fondant Tooth Cake:
This giant fondant covered and carved tooth cake looks like it's never seen a cup of coffee or a cigarette in its shiny bright life! I love the silver tube of toothpaste and the squirt of blue buttercream "toothpaste."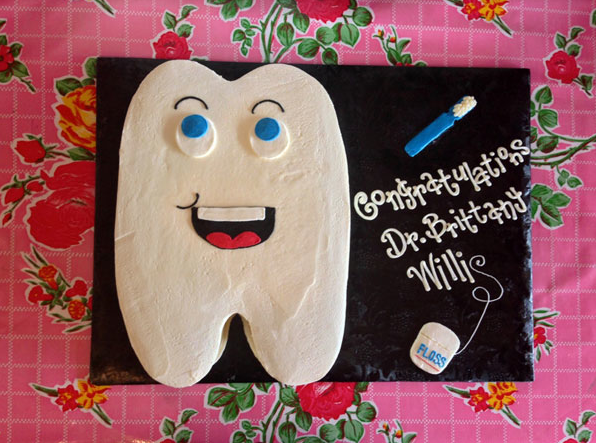 Photo via Society Bakery
Buttercream Iced 2-D Happy Tooth:
This tooth has a nice toothy smile, doesn't he? Mr. Happy Go Lucky Tooth is accompanied by a toothbrush and the very cool piped script writing which becomes a clever string of dental floss.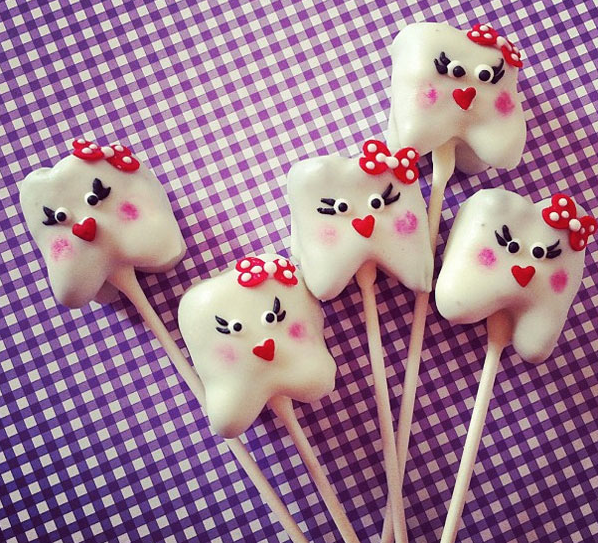 Photo via Pam Toor
Little Lady Teeth Cake Pops:
Not only are these cake pops little teeth, but they are girly teeth with faces, eyelashes, lips and little polka dot bows created with fondant.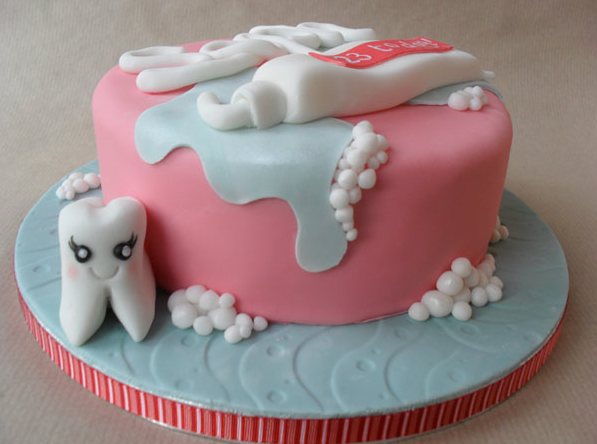 Photo via Ivy Jane's Bakery
Scrub 'Em Clean Tooth Cake:
This cake was made for a girl named Sophie who is a student dentist. I love that the fondant tiered cake is the color of fresh pink gums. The toothpaste tube squeezes out the name "Soph" in fondant and the white bubbles give it that bubbly freshly clean look. The molar with the eyelashes adds a friendly fondant element!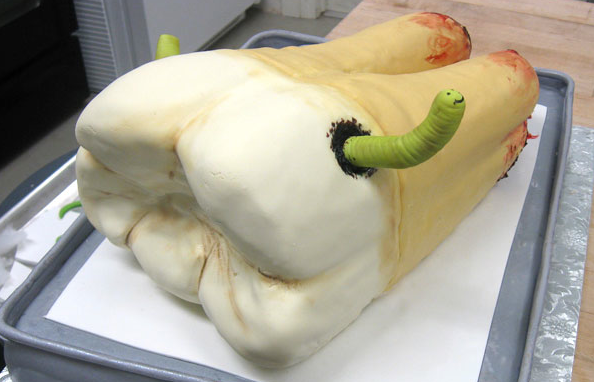 Photo via For Goodness Cakes
Rotten Extracted Tooth Cake:
This cake is really making you want to pick up that dessert fork, right? Yikes! This gruesome cake makes my teeth hurt with its bloody roots, and a rotten hole with a smiley green worm adds to the awesome grossness of the plaque riddled tooth. Even the silver "tray" is made of fondant.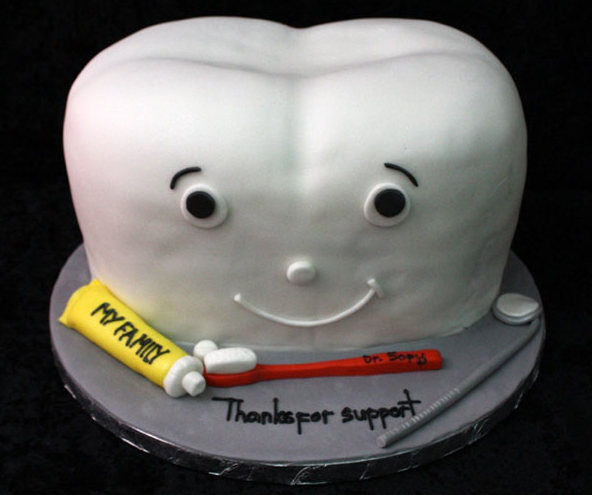 Photo via House Of Cakes Dubai
Happy Tooth Cake:
This friendly happy white fondant covered tooth guy is saying "give me a scrub!" with a little red fondant toothbrush. Although I don't know if there's enough toothpaste in that yellow tube for this big old tooth's smiley head.
Feeling a toothache yet? Perhaps a cake class will be the cure. Sign up for Piece of Cake with the master of cake decorating, Colette Peters.